Tim Buckley: As Vanguard seeks to make our advice more accessible, we are excited to team up with the distinguished brand of American Express.
With McKinsey apparently lurking, Vanguard Group and American Express today (Apr. 12) announced an uncharacteristic deal where the card company does sales, the fund firm does "trusted" advice, and they roughly split the take.
The Malvern, Pa., employee-owned, discount manager of $8-trillion partnered with the oft premium-priced New York City credit card company to sell its RIA services in a package called INVEST.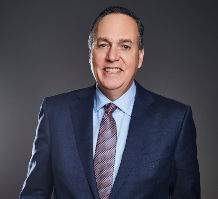 They include financial planning and discretionary investment for a 50-basis-point fee and lots of AmEx "points" -- the kind of cross-corporate sorcery sharp-penciled McKinsey efficiency agents are known for.
Asked how the two firms would split the proceeds, Vanguard declined to comment, but the Amex website said the two firms will divvy the pot, 50-50.
"American Express (Amex) will receive a promoter fee in an amount that is up to 50% of the advisory fee that you pay to Vanguard Advisers, Inc. (VAI) if you enroll in INVEST," it says.
"I think it's just getting access to Amex's customer base and paying Amex a fee for any success they have in attracting those folks to pay 50 bps for something they could get directly for 30 bps," says Dan Wiener, editor of The Independent Adviser for Vanguard Investors and principal of RIA Adviser Investments.
Buying trust
Indeed, the Vanguard-Amex program will mostly be an extension of Vanguard's RIA, Vanguard Personal Advisor Services, which manages $268 billion.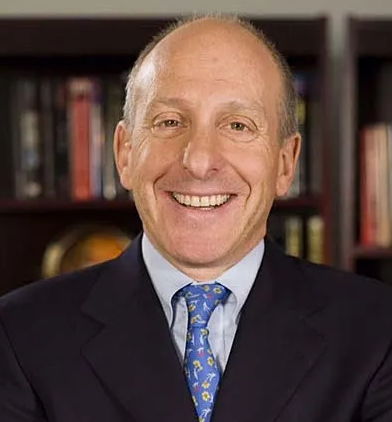 The call center virtual advisor, largely located in Phoenix, Ariz., has had incredible success, growing into the world's largest.
The only rap on VPAS is that most of those assets are simply cultivated internally, limiting net gains for the company.
This Amex program may take VPAS much higher without relying on cannibalization, according to Eliza DePardo, principal of DePardo Consulting.
"This could represent significant upside," she says. "The strategy provides Vanguard with direct access to a large universe of target prospects while delivering a greater share of wallet to Amex. This relationship creates a trusted, warm(ish) referral for Vanguard while limiting marketing costs."
The Amex deal may begin to bring fresh investors into Vanguard in a way that demands little, or no, outlay of acquisition costs.
"As Vanguard seeks to make our advice more accessible, we are excited to team up with the distinguished brand of American Express to deliver on our mission to give investors the best chance for investment success," said Tim Buckley, Vanguard Chairman and CEO in a release.
While Buckley seeks access, AmEx seeks to buy Vanguard's trust, said Stephen J. Squeri, American Express Chairman and CEO.
"Our collaboration with Vanguard demonstrates the power of partnership as we come together to deliver access to a transparent and trusted service to help our Card Members reach their financial goals," he said in the release.
Access limited
Asked whether low-frills, low-fee Vanguard had any issue doing business with a higher-fee, higher-service brand like AmEx, Vanguard responded with a statement: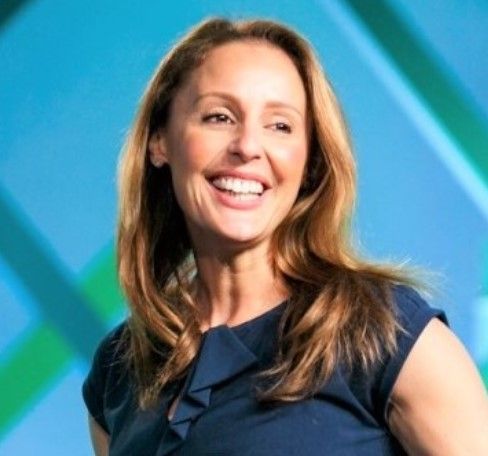 "We are excited to work with an established and respected firm like American Express. We share a deep commitment to our clients and complementary missions. Together, we aim to drive improved financial outcomes for our respective clients and Card Members."
Yet Vanguard and American Express seem to unduly limit access to advice for multitudes of their shared investors, Wiener says.
"I was struck by the line in the press release about getting 'one' consultation a year unless you have more than $100K in the system," he says in an email.
"One consultation is what the brokerage houses do, getting you to fill out a questionnaire, maybe talking to you once and then delivering a bound report and saying, 'Here's your financial plan, have a nice day.'"
He adds: "At our company we think of financial plans as living documents—something that can and should be updated, any time, for any reason, as your financial life swirls around you."
Letting it hang out
The Vanguard "access" move follows a spate of strategic and tactical moves that mark a departure from its pure and simple business model.
Vanguard has let it all hang out lately in investing for alpha, raising fees and moving upmarket. See: After freemium-like beginnings, Vanguard Group is priming its $243-billion RIA as a profit engine with high-octane, higher risk, higher-margin proprietary funds, tempered by an 'opt-in' for investors
Among other nuggets in the article, it noted that Vanguard increasingly relies on McKinsey; the New York City uber management consultancy was mentioned in the context of technology.
"Vanguard has come to rely heavily on outside consultants and contractors. McKinsey & Co., for instance, was hired to improve the technology department's efficiency, and generated a project called "New Ways of Working," the article adds.
It was known that American Express had begun to seek ways to bolster finacial planning and investing capabilities. It long ago shed its investment division, which became Ameriprise 17 years ago. See: American Express slides back into the financial planning game 16 years after it sold off Ameriprise; expect success, experts say
Deals... for some
Vanguard hired Anne Robinson as general counsel in 2016 after she'd spent most of her career at American Express. See: What Vanguard's hire of a sizzling Wall Streeter reveals about Bill McNabb's determination to avoid the whiff of stale passivity
INVEST clients can schedule one planning phone consultation within their first year of enrollment. INVEST clients with at least $100,000 in advised assets will have unlimited access to Vanguard advisor consultations.
Clients with at least $50,000 in taxable assets managed by INVEST2 will be eligible to earn rewards annually. INVEST clients with an American Express High Yield Savings Account will also be eligible to receive a cash bonus in their Savings Account.
Not everybody gets the deals.
INVEST for Amex by Vanguard will feature an investment minimum of $10,000 and an annual gross advisory fee of .50% with advisory fees waived for the first 90 days for first-time enrollees.
---
---
---
George Papadopoulos
April 13, 2022 — 11:44 AM
Can someone check on Bogle's grave? What is next? A $50 discount on the $695 annual fee on the Amex Platinum card? smh