Michael Sonnenshein: 'We really don't feel that the SEC is doing everything they can to actually protect investors.'
Grayscale Investments is giving federal regulators a deadline and threatening to challenge alleged, gratuitous government foot-dragging for failing to approve a spot Bitcoin ETF -- a seemingly wild move that may have real legal teeth.
Grayscale CEO Michael Sonnenshein fired the shot across the bow of the Securities and Exchange Commission (SEC) during a Monday (Mar. 28) interview with Bloomberg.
The agency, he asserted, is practicing a form of regulatory malpractice. See: Grayscale shreds the hype about Bitcoin's power to 'democratize' finance by showing that RIAs really want a dominant Wall Street middleman and are willing to pay hedge-fund-like fees for 'transparency' and an SEC-approved wrapper
It all comes to a head on July 6, the SEC's final deadline to decide whether Grayscale can convert the Grayscale Bitcoin Trust (GBTC) into a spot Bitcoin-backed ETF. An SEC rejection may trigger a lawsuit.
"I think all options are on the table come July," Sonnenshein, said in the Bloomberg interview.
RIA impact
It's probably already past the table and into the presses at Grayscale, says Ari Sonneberg, a partner the Wagner Law in Boston.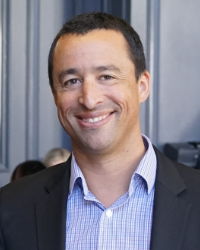 "It's likely that ink has already been put to paper for the threatened lawsuit in anticipation of a possible denial…ready to be filed within moments thereafter [of the Jan. 6 verdict].
There are better, cheaper places to safely invest in Bitcoin funds -- like Canada. See: Fidelity gets its crypto ETF --albeit Made in Canada -- giving RIAs a way to buy 'physical' Bitcoin
Yet even bitcoin ETFs may cease to be the best way for RIAs to buy cryptocurrencies, says Ben Cruikshank, head of Flourish, which recently launched Flourish Crypto, a direct-ownership cryptocurrency investing solution specifically for RIAs.
"Tens of millions of Americans are already investing in crypto directly—whether through retail exchanges or advisor-centric solutions like Flourish Crypto—which is a far more efficient form of exposure to the asset class than any product that consistently trades at significant premiums and discounts to the underlying asset.
"Given the widespread availability of direct ownership solutions, including to millions of retail investors, fiduciary advisors should question making high-fee, inefficient products available to their clients," he says.
Protecting investors
Sonnenshein gives some sense of the contents of his case.
"Every single day [the Trust] is trading and being bought and sold by investors and is not being folded into the familiarity and the protections of an ETF wrapper, we really don't feel that the SEC is doing everything they can to actually protect investors," he said.
The economic damage to GBTC investors is measurable because the closed-end fund is trading as much as 26% below the assets it holds -- and that is unaccepable when it can be remedied, says John Sarson, CEO of Sarson Funds, a cryptocurrency firm in Indianapolis.
"The SEC exists to protect investors. I believe it's within the SEC's mission to enable companies such as Grayscale to take the necessary actions to allow their products trade at NAV. "
The GBTC stock has a market cap of more than $5 billion, meaning more than $1 billion could be shaved off its net asset value.
The Trust, which trades Over-the-Counter (OTC) closed today (Mar. 31) at $30.54, down $1.52 or 4.74%. It's mid-priced between its 52-week range of $22.22 and $55.77.
In general, OTC markets are typically less transparent than exchanges and are also subject to fewer regulations. As a result, liquidity may come at a premium, according to financial references.
Indeed, institutional investors angrily began pressuring Grayscale in April a year ago, demanding "immediate action" to address GBTC's significant discount to net asset value.
Closing the gap
Ultimately, it may be what motivated the Stamford, Conn., fund to consider suing its regulatory overlord, says a crypto fund manager who asked to remain unnamed.
Mike Alfred, former CEO of Digital Assets, a crypto research firm and unapologetic Bitcoin bull who owns about 3,000 shares of GBTC in a retirement account, says Grayscale has a good argument.
"The SEC's intransigence is ultimately responsible for the NAV discount. A spot ETF conversion would close the gap automatically," he says.
Ironically, the SEC is also, in effect, enabling Grayscale to soak investors with a 200 basis-point fee. Bitcoin ETFs charge about 75% less in many cases.
"Grayscale is earning 2% now and that would go down in an ETF conversion scenario," Alfred says.
Forcing action
Though the business case may compelling, the idea of suing the SEC is also not as farfetched as it might seem, Sonneberg adds.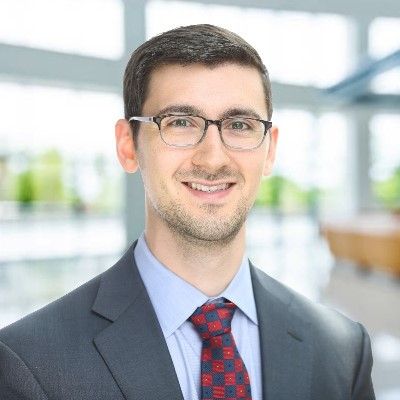 "The SEC can absolutely be sued; it has been sued many times before," he says.
"The SEC may be sued under the Administrative Procedure Act (APA), for unlawful agency action by a person or entity adversely affected by its actions (or inactions).
"In such a lawsuit, a court could, for example, rule that the actions taken by an administrative agency such as the SEC were arbitrary, capricious, an abuse of discretion, or otherwise contrary to law, contrary to the Constitution, or that they exceeded statutory authority.
"In a successful lawsuit against an administrative authority such as the SEC, a court could compel agency action that it deems to have been unlawfully withheld or unreasonably delayed.
"So in this potential case, Grayscale could sue the SEC for failure to approve Grayscale's application to convert its Bitcoin trust to an ETF – perhaps on the basis that the SEC's denial was arbitrary or capricious - and if they won, the SEC could be compelled by the court to approve the application," he explained.
Driven by fear
Asked if Grayscale really had a shot at showing SEC capriciousness or arbitrariness, Sonneberg conceded it is unlikely but added that it's hard to use history as a guide.
"Proving that a decision is arbitrary or capricious might be an uphill battle. But this is a bit of uncharted territory, so if Grayscale could demonstrate that the SEC is operating out of fear as opposed to being guided by the rules it has promulgated, Grayscale could have a case," Sonneberg adds.
The case began brewing last Spring when GBTC went from being sold at a premium to holdings to a discount.
"It's really an incredible regulatory arbitrage that was pulled off when you look back at it now," Alfred says.
"Institutions and traders would buy the trust at NAV, and it traded at a premium for most of its life until last spring when it suddenly flipped to a discount.
"[It trapped] a lot of the biggest holders like Blockfi who were using it to generate yield for their customers that had deposited BTC with them. Ultimately that [arbitrage] was not sustainable and the yields for customers plummeted from there."
---
---
Ron A Rhoades
The SEC should protect investors, by not approving ANY mutual fund or ETF that invests in Bitcoins (and many other cryptocurrencies). They have no intrinsic value. It is just a "piece of paper" in search of "a greater fool." https://ronrhoades.com/cryptocurrencies-signed-pieces-of-paper-in-search-of-the-greater-fool/
---