Rick Wurst: We're able to lower the barriers to direct indexing for more investors and advisors.
Brooke's Note: What's not to like about direct indexing? Pretty much nothing, though it still suffers from high minimums and semi-high fees. To me it seems to follow the RIA script of control moving out the chain to where the bulk of the fee leverage and value exists -- at the wealth manager. Or the investor itself. Yet it does seem to have parallels to organic food. If you're going to go organic, you go all the way. No side order of DDT-laced grapes. Or do I have that wrong? Will I mix in dribs ands drabs of DI? The good news for the pro-direct indexing believers, RIA or investor, is that Schwab is both a believer and an early mover and competent national brand is likely to inculcate that needed all-in belief, if anyone can. Yet it's no slam dunk. RIAs love elegant solutions but historically they've balked at getting them all in one place. That equation of keeping channels skinny keeps the door, it seems, open for a variety of direct indexing providers to prosper.
Charles Schwab & Co. will begin a giant process of disintermediating itself and its vendors' asset management products by the end of April when it launches its first smart products that combine the best of SMAs, ETFs, mutual funds and self-directed investing.
But investors who want all those smarts must be willing to commit at least $100,000 to the offering and pay a fee that far exceeds most ETFs. See: Charles Schwab & Co. sets in motion monetization play for the ages to nudge zero-fee trading assets into fee-based accounts, a 'blurring' of lines between self-directed and advised assets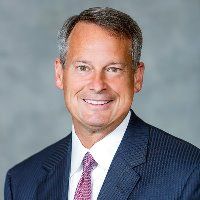 The Westlake, Texas broker with more than $8 trillion of AUA filed with the Securities & Exchange Commission (SEC) today to sell three index-based strategies -- one small step for a larger objective.
Directly-owned holdings will be added or subtracted that include: A U.S. Large Cap based on the Schwab 1000 Index; a U.S. Small Cap based on the S&P SmallCap 600 Index and an Environmental, Social and Governance (ESG) filtered strategy based on the MSCI KLD 400 Social Index.
Fidelity made a similar filing Jan. 22 for Fidelity Managed FidFolios. They combine direct indexing with fractional shares for any investor who can meet the $5,000 account minimum. Fidelity has $33 billion already in direct indexing but in a program with a $100,000 minimum.
Today it actually released the offering. See: Fidelity Investments strikes right back at Schwab with retail direct indexing that offers two apparent advantages -- it shaves $95,000 off the minimum and already is accepting assets
Self-directed appeal
The thinking at Schwab is that the initiative kills many birds with one program.
Not only does it give Schwab potentially more investment management wallet-share, but it also enhances its value proposition to self-directed investors sitting on assets that generate no fees. It offers a new way to self-direct, according to Schwab CEO Walt Bettinger.
[It] appeals significantly to individuals who are historically self-directed and index oriented, he explained unreservedly at IMPACT 2021 and at Schwab's Wall Street business update
"The idea that I'm going to take my money and simply turn it over to some fund or ETF and just trust that manager or trust that index is going to invest the way I want... I won't go as far as to say those days are gone."
Barriers falling
Of course, some of those "some fund or ETF" selections are Schwab's own, but that may not be a problem.
"Schwab has a long track record of being willing to cannibalize its own business," said Chip Roame, managing partner of Tiburon (Calif.) Strategic Advisors, which counts Schwab as a client, in an earlier RIABiz email interview.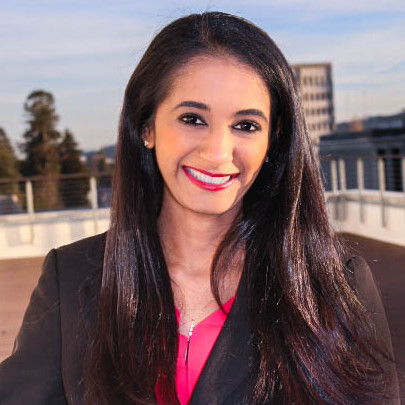 "Will a larger share of future net flows maybe go to direct indexing? Yes," he adds.
Rick Wurster, Schwab's rising-star No. 2 executive, recently named president, will be shepherding and promoting the core this-is-our-future initiative.
Wurster has been involved from the beginning as head of Charles Schwab Investment Management where he oversaw the acquisition of Motif's assets -- namely its direct indexing capabilities in June of 2020.
His rise has been nothing short of meteoric by Schwab standards. Wurster joined the company in 2016 after a 10-year stint at Wellington Management and five years as a McKinsey associate.
"Direct indexing has long been available to ultra-high net worth investors and institutions able to meet very high investment minimums," he says.
"But now, thanks to technology innovations and industry developments like Schwab's introduction of online commission-free trading, we're able to lower the barriers to direct indexing for more investors and the advisors who serve them."
Benefits rolling out
The barriers are still high for many investors; Schwab is imposing a $100,000 minimum and the fees, at 40 basis points, will be substantially higher than most ETFs.
Yet, the cost and minimums may not deter many investors aware of the benefits -- including tax management, according to Divya Krishnan, Schwab product management director, in a release.
"Personalized indexing will increasingly define what investors want," she says.
"Our research shows one-third of our clients are interested in direct indexing, and we look forward to expanding the features and benefits of Schwab Personalized Indexing over time."
Schwab plans to roll out additional strategies, features and capabilities that will bring even more of the benefits of direct indexing — including greater customization — to retail investors and advisors over the next 12-18 months, the release states.
Fidelity pilot
Direct indexing is part of Schwab Asset Management, which managed an estimated $635.8 billion on a discretionary basis and $41.5 billion on a non-discretionary basis as of Dec. 31.
Fidelity Managed FidFolios are still only in the pilot phase, but the company will soon offer the product to all investors within the coming months, the company states in its release.
---
---
---
Brian Murphy
I call BS on DI. Nobody is asking for direct indexing. It, like most other memes in the industry such as ESG, is being driven by primarily by custodians, mutual fund/ETF managers, etc. It's an easy way to charge fees with little human intervention - based on the assumption that indexing (which worked extraordinarily well when the Fed was printing money) will continue to be well-suited to wealth accumulation going forward. None of these solutions are being asked for by retail, or advisor, clientele. Clientele want performance - period. I want to see my capital grow, after taxes, and that's the holy grail. Whether that is an "indexed" solution or active management is of little concern. It happens to be the case that when money is being continually pumped into the markets due to central bank money printing, indexing can't be beat. But when central bank actions turn course - watch out...and that's where we're at now. Unfortunately the solution that retail investors need is one that goes across platforms, across taxable & held away assets (401k, 403b); across wealth management, credit, lending, housing; and across asset (and liability) types - equities, bonds, digital assets, real estate, etc. None of the traditional players (Schwab, Fidelity, Goldman, etc.) will tackle that problem because they can't monetize it effectively on their closed platforms. Period. End of story.