Alec Lucas: Vanguard has an 'at cost' philosophy but that doesn't mean every product is priced such that its revenues exactly match its costs.
At Vanguard Group ownership is a privilege, but like most privileges, it cuts both ways with investors, who share the blessings of fee cuts and the burdens of price hikes.
The Malvern, Pa., asset manager of $8.1 trillion reminded investors of this stark reality by raising fees on nine mutual funds in a series of rolling disclosures over the past two months.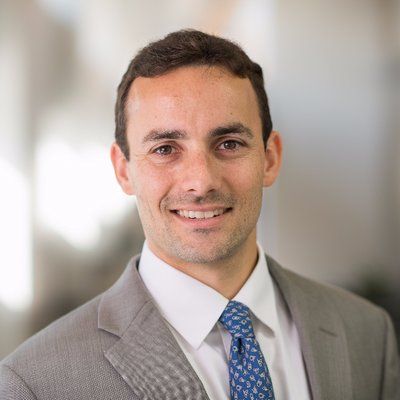 Many of the raises were scant but they also included an eye-watering 50-basis- point rise for Vanguard's Alternative Strategies Fund and a 13-basis-point fee hike for two classes of its Market Neutral Fund.
Vanguard also cut fees on 32 funds, and left fees at 109 funds unchanged, according to fiscal end-of year-reports, covering Sept. through Dec. 2021.
Although the cuts and notable number of raises probably isn't evidence of any Jekyll and Hyde behavior, it still tells a specific story, says Daniel Wiener, chairman of Newton, Mass., RIA Adviser Investments, via email.
"It's getting harder and harder to trim costs," the long-time Vanguard observer explains.
"Their fees still remain low on a relative basis, even when they go up. But with fee compression across the industry, their competitive advantage is more in the past than in the present," he says.
"[For instance], Vanguard recently posted [Dec. 2021 fiscal year-end] reports for 97 different share classes on a host of funds, including many of its biggest ... [but] 90 of the 97, or 93% saw no change at all."
Active variance
Vanguard applied all nine of the recent fee bumps to active mutual funds, which is an area of investing much in the news in the past year as Vanguard bulked up its offerings -- even including private equity.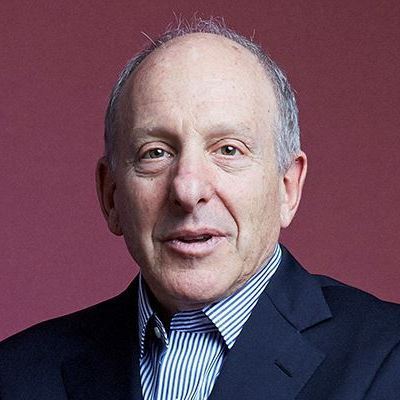 The company has always managed active funds and the recent emphasis was partially attached to its determination to move its in-house RIA upmarket to take on a wider swath of competitors. See: After freemium-like beginnings, Vanguard Group is priming its $243-billion RIA as a profit engine with high-octane, higher risk, higher-margin proprietary funds.
Changing ratios
There is an enhanced variability in active funds, too, which goes toward explaining the company's recent fee raises.
"For our active funds that are managed by external advisors, the advisor's fee is subject to an adjustment up or down based on their investment performance relative to the total return of an appropriate benchmark," says Vanguard spokesman Freddy Martino, via email.
"Expense ratios may change from year to year for a variety of reasons, but foremost among them are changes in net fund assets, operational expenses, or both," he explained further.
Today Vanguard actively manages 43%, or 93 of its 215 funds. The value of active assets under its management stands at $1.7 trillion, or 21% of the overall $8.1 trillion under its management.
Working through the playbook
Though Vanguard sells the idea of investor "ownership" of its funds quite broadly, the fee raises also suggest a calculation of ownership is used specific to individual funds, with their own P&Ls and their own investors.
"Vanguard is owned by the funds managed by the company and is, therefore, owned by its customers," according to an company statement made to the SEC in 2019.
Vanguard's decision to bump up fees on nine of its funds also fits the playbook where it uses fees from some funds to keep prices lower elsewhere, according to both Wiener and Morningstar strategist for manager research Alec Lucas.
"Vanguard has an 'at cost' philosophy but that doesn't mean every product is priced such that its revenues exactly match its costs," Lucas explains, via email.
"Historically, for example, Vanguard has used money from U.S. investment products to build out capabilities for investors outside the United States," he explains.
Cuts to funds with fiscal years ending in Sept. and Oct. 2021 saved Vanguard investors $38.6 million in fees, according to the firm.
One hand giveth ...
Vanguard fee bumps are also not new, according to Martino.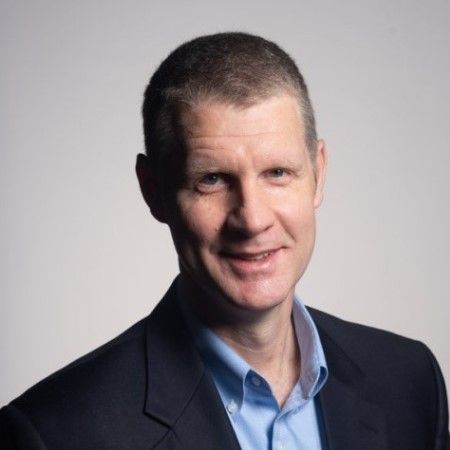 "While less common than expense ratio decreases, Vanguard has reported expense ratio increases in past fiscal years," he says.
For instance, Vanguard recently cut fees for three of its bond ETFs by one basis point each on its Total Bond Market ETF (BND), the Short-Term Bond ETF(BSV),and the Long-Term Bond ETF (BLV) following asset growth of 23%, 42% and 8%, respectively. See: Vanguard Group shows up as 'alpha' disciple with two new fixed-income fund launches as it surpasses PIMCO's $2 trillion with ex-Goldman Sachs partner now calling the shots
It kept fees flat, however, for its Total Bond Market II Fund (VTBIX) and its Intermediate-Term Bond ETF (BIV), despite 25% AUM growth for the former and a 7% AUM decline for the latter.
In full, Vanguard raised fees on 19% of its funds with fiscal years* ending Sept. and Oct. 2021. It also raised fees on three (11%) of 27 funds with fiscal years ending Dec. 2021.
Specifically, it raised expenses on five active funds by one basis point,; on one fund by three basis points; on two funds by 13 basis points and on one fund by 50 basis points, according to fund fiscal year-end reports from Sept. through Dec.
It also lowered fees on 17 funds by one basis point; on one fund by half a basis point; on one by two basis points; on two funds by four basis points; on seven funds by five basis points; on two funds by six basis points; on one fund by nine basis points and on one fund by 10 basis points, according to its reports.
Questionable territory
The lack of transparency in Vanguard's fee-setting calculus could leave investors asking if Vanguard spends their fees keeping costs low on bigger brand funds--money market funds in particular, according to Wiener.
"I'm sure there's a broad [fee] formula, but I think it's a guideline. There have been anomalies where it wasn't clear who was actually paying for things," he says.
"How does Vanguard provide fee waivers on money market funds, if they're already 'priced at cost', and who pays the costs, presumably not now covered by the much-reduced fees Vanguard collects?" he asks.
"[It's] questionable territory," he adds.
"Current expense limitations do not impact the expense ratios of other funds," Martino counters.
"Vanguard is limiting certain expenses with the intent of maintaining an annualized net yield of no less than 0.01% [for money market funds]," he continues.
"We believe this approach is in the best interest of shareholders and that maintaining a viable money market fund offering is important for clients seeking safety of principal," he adds.
Outside impetus
Of the nine active funds Vanguard raised fees on, four are managed strictly in-house by the Malvern company, including its Alternative Strategies Fund (VASFX), its Managed Allocation Fund (VPGDX) and two Market Neutral Funds (VMNFX and VMNIX).
These funds also posted the largest reported fee increases of 50 basis points, three basis points, and 13 basis points, respectively.
More typically, funds managed by external advisors account for a large number Vanguard fee hikes, according to Wiener.
"Performance fees can be the largest source of up and down moves in fees ... [meaning] active funds where managers are paid performance fees," he explains.
Typically, Vanguard pays a quarterly set fee to outside managers -- a percentage of a fund's average daily net AUM -- including a plus or minus percentage adjustment, which depends on fund performance, according to Lucas.
Often based on a fund's total return relative to a chosen index, the performance fees contain breakpoints, which reduce percentage fee increases as AUM climbs, according to Lucas.
Fivesome
Of the five externally managed funds Vanguard posted fee hikes for, Wellington Management company and Pzena Investment Management manage the $24.4 billion AUM Windsor Fund (VWNDX) and its Admiral shares equivalent (VWNEX).
Lazard Asset Management, ARGA Investment Management, and Sprucegrove Investment Management manage the $15.1 billion International Value Fund (VTRIX).
Donald Smith & Co., Pzena, and Cooke & Bieler manage the $6.7 billion AUM Selected Value Fund (VASVX), and Baillie Gifford Overseas, Schroder Investment Management North America, Wellington, and TimesSquare Capital Management manage the $2.4 billion AUM International Explorer Fund (VINEX).
Vanguard funds and ETFs all report their fiscal year end between August and January. Annual fund reports follow after a maximum of sixty days, and updated prospectuses follow within a maximum 120 days, according to the firm.
---
* Vanguard reports its fund expense ratios on a trailing twelve month basis in its fiscal year reporting, according to the firm.
---
---
---