Reed Colley: 'Best of breed was great until there were 12 of them and it led to inefficiencies.'
'Reed Colley's band-back-together venture is wrapping up a beta test with several RIA firms with combined $20 billion of AUM, drying the ink on a $20 million Series A raise and ready to move performance reporting from the cloud to a personal cloud -- and call it something else entirely.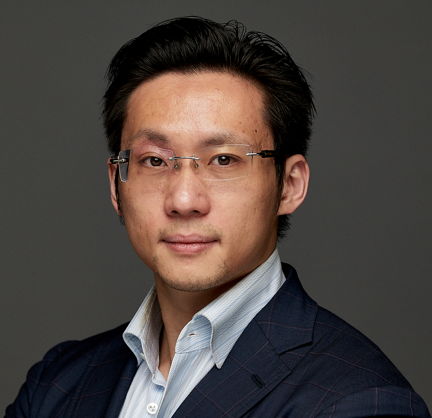 The co-founder of Summit Wealth Systems officially launched on March 24th and announced the latest capital raise today (Mar. 29) for what it describes in a release as the "WealthOS powered by Summit's 'Abundance' engine."
It's one of the first ambitious "performance reporting" startups since Addepar appeared in 2009, but it claims to be far more than a way to keep track of investments -- more of an operating system than an application.
"While advancements in cloud software have driven profound change in most other industries, there has been very little disruptive change in RIA core systems since Reed founded Black Diamond over a decade ago," said Eli Weinberg of Filbert Holdings, which co-led Summit's Series A $20 million funding round with Arena Holdings.
"Summit has built a modern and intuitive new operating system for RIAs that is poised to become the industry standard for advisors who want deeper and more profound relationships with their clients. We are delighted to partner with them in this journey."
Control questions
If Colley is leading the charge. Summit stands a chance because he knows software and how to get a return on capital, according to David Welling, CEO of Mercer Advisors and the former head of Black Diamond. See: Black Diamond loses serial white knight Dave Welling to a $10-billion RIA that uses Orion
"It's great to see Reed back in the game," he says. "He is one of the brightest minds in Wealthtech. People forget how innovative Black Diamond was at the time he brought it to life. And he did it at a time when there wasn't all the VC funding and backing that companies have now.
"I haven't seen the solution. The vision is bold. The team is strong. Let's hope they succeed."
"Reed is taking it to the next level and using the data from everybody," says Joel Bruckenstein, producer of T3 events. "I think it's a really clever solution and I think it's scalable."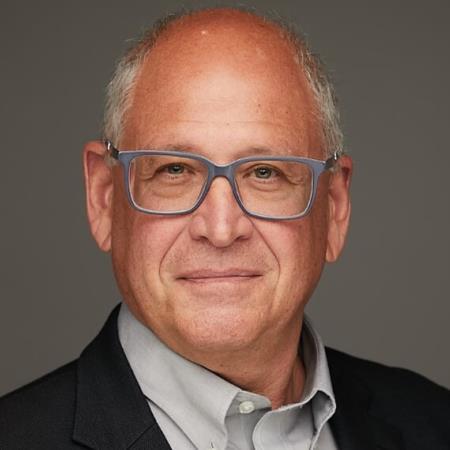 Still, the Boca Raton, Fla., software guru cautions that Colley may not have total control of his vision's execution.
"You have to pull the data from others' servers somehow," Bruckenstein says. "It's fine if there are APIs to pull away data but there are going to be cases that aren't rich enough."
He continues: "That said, they're 80% of the way because they have the data in-house and good relations with Salesforce and Redtail."
Unbundling
Colley, now 45, is operating out of a renovated building in San Francisco's Park Presidio. Summit chief operating officer and co-founder Anthony Sperling's desk is alongside his own.
Sperling was general manager at Black Diamond and now sees huge evidence that RIAs are ready for a whole new approach to software.
"We interviewed over 100 leading RIA executives and they told us the existing systems are feature-bloated, have lacked real innovation, and were built to solve the problems of two decades ago," he said in a release.
The company has 18 staffers including six on site. Colley is former CEO and founder of Black Diamond Performance Reporting.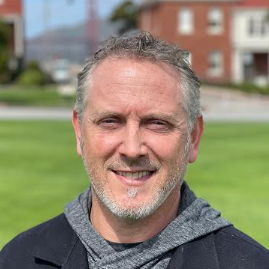 First he had to get te company past a lawsuit filed by Black Diamond's owner, SS&C, revolving around Bob Conchiglia, who is Summit's chief revenue officer. See: After SS&C lawsuit sets him back eight months, Reed Colley reloads to launch Summit Wealth Systems and compete with the plaintiff's Black Diamond
Best of breed
Now, not only will Summit compete with Addepar, but also the Big Three of RIA software, Tamarac, Orion, and Black Diamond/Advent, which all come with a big bundle of carefully melded software.
Bundles beat the best-of-breed approach, but now, bundles are ready for disruption, Colley says.
"Best of breed was great until there were 12 of them and it led to inefficiencies [and the need to bundle to reduce them,]" he says. "But now you can't pull [existing applications] into a bundle because they solve yesterday's problems."
"My life's work [in creating Black Diamond] is now really just a module," he adds. "Performance really is just distracting."
Advisors interested
Indeed, what Summit's software encompasses includes all the applications that an advisor might buy separately--with the exception of CRM--and makes them one.
Third party software will have a place with some RIAs like one with clients who need ultra-sophisticated planning and want to avail the services of MoneyGuidePro or eMoney.
"If Reed has a 'modern Black Diamond plus planning.' then that's a super timely story. [I] would be curious to see that evolution. Advisors would be interested, for sure," says Franklin Tsung, advisor to AppCrown, a Salesforce overlay for RIAs.
The proof will be in whether it's actually more effective than the alternatives.
"If they are a performance centric solution, I don't know how much benefit there is to build a home grown planning component versus integrating one/all of the best of breed planning solutions into the performance reporting system," say Shuang Chen, co-founder and CEO of RightCapital
Summit has an ace up its sleeve in the seven RIA firms -- sized $150 million of AUM up near $15 billion of AUM -- who are already signed on, running firms on the software and on the verge of cutting the cord with legacy providers.
RIAs are being charged a platform fee with tiered basis points based on the relationship. Summit has a pipeline and expects 10 more clients very soon. Once those are locked and loaded it will throw a wider net and may have as many as 40 firms by year's end, Colley adds.
Radical Aspect
The sale differs subtly from the old days, Colley says. "I have advisors saying: I want a good partner."
Yes, he says, advisors are coming to him from Black Diamond but also all the top firms, he adds.
Colley himself is both the chief code writer for the core software and the architect of the data, which may be the more radical aspect of this venture.
Each RIA will, in essence, be equipped with its own data warehouse, which allows for vastly easier customization of an RIA's technology system.
The data sits on the cloud but is in its own virtual server, creating much better security and removing the vast encumbrance of fellow RIAs' data.
Right now bundles can manipulate data within their own universe, but Wealth Summit will also be able to draw in data from LinkedIn, Zillow, CRMs -- Salesforce and Redtail for starters -- and any number of other sources and use them as wanted.
The unmingled data also pays dividends in security with an RIA getting institutional-level firewall protection associated with a cloud but also with the separation of data they once had with the server in the closet of their office.
VCs circling
Also joining the Series A investment was Jackson Square Ventures, an initial investor in Summit, increasing their existing investment.
The proceeds of the funding will be invested to significantly grow Summit's development and service teams, as well as for expanding sales and marketing resources.
The VCs are seeing a a big opportunity and the need is real, according to Bruckenstein. He points to a $1 billion RIA who reached out to him in frustartion after trying to get CRM data into his system.
"He had to do a data dump into Excel and sort it all out," he says. "It took him 40 hours to do what should've taken three minutes. -- to rank by size etc. Nobody should have to do that today."
---
---
---
Franklin Tsung
March 31, 2022 — 10:09 PM
@Joel ; if the advisor was using BlackDiamond, Orion or Tamarac, the entire system could have integrated into Salesforce Financial Services Cloud within 24hrs with AppCrown, [we don't need to always sell our overlay], just the integration is fine, save that RIA 40hrs, and be turnkey with 0 minutes spared.