Ned Johnson could be counted on to have a contrarian view on everything.
Brooke's Note: If you could attribute Fidelity's success to one person, it would have to be "Ned" Johnson III. His dad founded the company and left him with a winner and his daughter, Abby, took over in 2014 with nary a wobble. What he managed to accomplish might never happen again -- taking the classic Boston downtown company and building it from there into a world leader across multiple segments of the financial services industry. For New Englanders, it was a corporate equivalent of their beloved Red Sox standing firm against the New York Yankees or the Boston Celtics rivalry against the LA Lakers. In the case of Fidelity, Johnson was Red Auerbach or Big Papi with even more prolific staying power-- really from about 1960 to the present. Whenever something or somebody that extraordinary comes along, it gets explained by an unusual confluence of factors or events. In this case, a great man took the reins of a great company, got to work, treated people well and never stopped. He also never stopped loving the city, his family and our fiduciary financial industry. It leaves us all wanting to say some form of 'thank you' but also comfortable that no words really suffice for a life so well lived.
Edward C. "Ned" Johnson III went out on top in life and business by ruthlessly competing against Wall Street while building a financial services empire over six decades, instilled with integrity, fairness and respect for customers.
Johnson, longtime Fidelity Investments CEO, son of the founder and father of current CEO, Abigail "Abby" Johnson, died, Wednesday, Mar. 23. He was 91.
Then notably she added: 'He could be counted on to have the contrarian view on just about anything."
He gave up the CEO role in 2014 and the chairman's seat in 2016, but remained remained chairman emeritus until his death.
At the time of his death, Fidelity had more than 500 mutual funds, $11.8 trillion under administration, $24 billion in revenue and $8.1 billion in operating income.
The company remains private and closely held by the Johnson family and Fidelity employees.
Forging ahead
Indeed, James Lowell, a longtime company watcher and publisher of Fidelity Investor, says Johnson's contrarian edge was apparent in his management of the Fidelity Magellan mutual fund.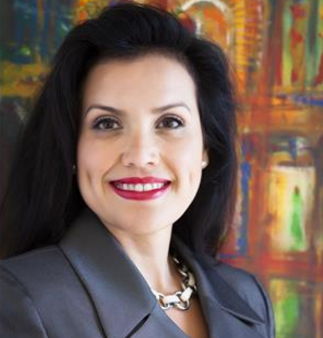 His eye for out-of-favor stocks generated legendary gains. He passed along his approach to Peter Lynch, who between 1977 and 1990, averaged an unmatched 29.2% annual return.
Johnson's greatest success came from applying that philosophy more broadly to the management of Fidelity. The company was famous for taking market share during times of recession or crisis by investing as others pulled back or went to neutral.
"Fidelity's always doing that, and they just did it again [during the pandemic]," says Lowell.
Lowell is referring, in part, to the Manhattan Project-level of hiring Fidelity undertook in 2021 during a time when other firms were exercising more conservative cost controls.
The company set a target of 9,000 new hires in one quarter, and achieved it--boosting its ranks to 60,000 employees.
It also forged ahead with recruiting in the face of a piano-wire-tight labor market and the Great Resignation--the record number of people who quit jobs in 2021.See: With no-holds-barred perks, Fidelity Investments hit bullseye on its 'monstrous,' single-quarter, 9,000-employee hiring spree and keeps recruiting on overdrive
"They realize market share won't just come to them," Lowell says. "They go out and get it."
Exceptionalism
Yet Fidelity's ability to hire massively into the teeth of a labor shortage also traces back to Johnson because the job smells like career opportunity, says Cecile V. Munoz, president, U.S. Executive Search and Consulting.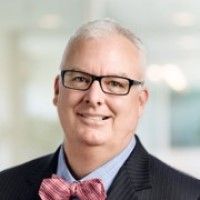 "He challenged people; you could have several careers and never leave Fidelity," she writes by email.
"Just stop and look around our industry at the countless "c" suite executives, entrepreneurs, P.E. founders/members, hedge fund managers, etc. all of whom spent time at Fidelity.
"That culture comes from the top - everyone had the equal opportunity to prove themselves exceptional."
Executives in the RIA business or large, successful RIAs themselves make the point that he conferred that spirit lavishly wherever his travels took him.
Shirl Penney, co-founder and CEO of Dynasty Financial Partners, says he was buoyed by Johnson's words, presence and willingness to show a lighthearted side.
Passion for business
"We were at a client event 7- or 8-years ago where Ned had rented out a portion of Disney theme park for Fidelity clients. After sharing some nice memories about Maine we started talking about business.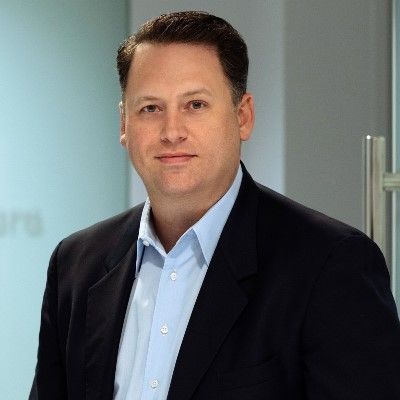 "While it was early days for Dynasty, he was fascinated with our business model and wanted to know what more Fidelity could do to help us. He then said, 'Young man, tell me your 10-year plan.'"
"After listening intently to me he said, "That is outstanding, now let me tell you about my 10 year plan."
"I was so inspired not just by his views on technology, our industry - the importance of it--his family, and where our country needs to go, but also by his passion and long-term plan that was so clear to him when in his mid-80s.
"When he finished speaking on his next ten years, he said, 'But for the next 10 minutes we are going to go ride this magic carpet ride thing!' And that is exactly what we did!"
'Kaizen'
Lowell recalls a similar type of encounter when he was a child and ran into Johnson next door in a summer house. Johnson launched into the topic of rosa rugosa, a hedge bush that forms the border of many coastal homes in New England.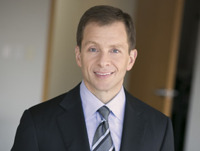 '"He explained it for about 20 minutes and actually made it interesting, explaining how it needed the salt air from the nearby ocean," he says.
Those beach roses are actually an invasive, alien plant, a native of Asia that came in a mid-1800s shipwreck.
Notably, Johnson's philosophy was just as tenacious, He was all about competing ruthlessly to win, yet never knowingly at a customer's expense--a view that traces back to back to Japanese warrior philosopy known as "Kaizen."
The word, literally translated, means "improvement" or "change for the better," but it is also a philosophy of constantly striving for improvement in all areas of life.
It was an lifestyle approach that was palatable from afar, says Michael Nathanson, chair and CEO of The Colony Group, which manages $13 billion of AUM, from Boston via email.
Visions
"Before even meeting Ned Johnson, my first impressions were formed by observing how revered he was by those who knew him.
"Everyone referred to him as the 'Chairman' or 'Mr. Johnson' and repeated his words, not necessarily as mandates, but as visions for the future of Fidelity and the entire industry," Nathanson says.
"The first time I met Mr. Johnson was at a Fidelity Advisor Council event. What I remember most about that meeting was his generosity with his time and truly unique insights as he answered every question asked by a large circle of advisors who surrounded him to listen intently to every word he said.
"Ultimately, a member of his staff had to pull him away, or I think he would have continued as long as he could. What a thrill it was to talk to him!"
Munoz relates a similar brush with greatness.
"I had the privilege of meeting him in the mid '90s and then again briefly in the early 2000s. Even if you were unaware of who he was, you would instinctively understand he was a man of conviction, intensity, and clarity of purpose – just from his greeting."
Deep Boston roots
The Johnson family traces its roots back to 1635 in Boston. He was one of New England's leading philanthropists. He shunned the spotlight and often donated anonymously, particularly in the visual arts, according to The New York Times.
Johnson's personal art collection is valued in the scores of millions.
Edward Crosby Johnson III was born on June 29, 1930, in Boston, and grew up in Milton. He graduated from Harvard in 1954, although he always considered himself a middling student.
His entre into financial services came with an entry level job at State Street Bank. He left for a small mutual fund in which his father, Edward II, had invested. He took control of it in 1946, and never left, according to The Times.
---
---
---