James Iannazzo threw away his CFP (for now) and Merrill branding when he threw insults and yogurt drinks but he may yet execute a smooth landing in Westport.
Merrill Lynch took less than 24 hours to fire James Iannazzo for his smoothie shop tirade, but after 52 jobless days, a little-known New York captive broker-dealer with a checkered past has apparently hired him.
Nobody should be shocked that Iannazzo found a sympathetic place to land at Aegis Capital, according to one veteran industry recruiter.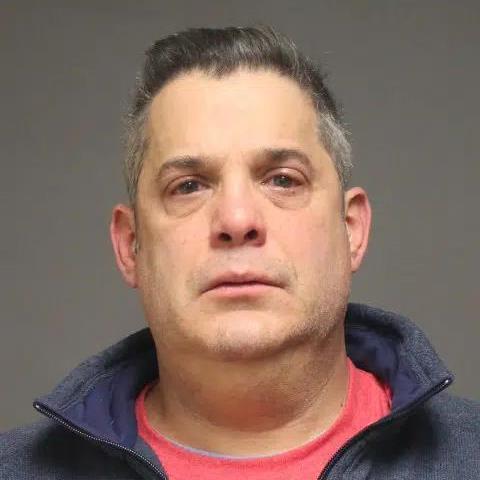 "If his revenue and assets are large enough, there are plenty of firms that will look past his behavior," says Ryan Shanks, co-founder and CEO of FA Match in Springfield, Mass.
"The firm that has approved him is only looking at their profit margin on his book of business."
Reports show he managed $514 million in assets as of 2019, the latest figure available.
Iannazzo, 48, was charged with intimidation based on bigotry or bias in the second-degree, second-degree breach of peace and first-degree trespassing, police said. See: Merrill Lynch fired and removed all corporate traces of Jim Iannazzo in 24 hours -- after he went ballistic in a bigoted tirade caught on video-- but he still has a possible future as... an RIA
What's worse, his violent tirade, which included dousing an employee with a smoothie drink, was captured on video and went viral, racking up more than 3.6 million views.
Iannazzo worked for Merrill for 26 years and lived in Fairfield County, an upscale New York City bedroom community, where the scene of the crime-- Robeks Fresh Juices & Smoothies--is located.
Regulatory run-ins
The disgraced broker's name and new employment showed up March 15 on Aegis Capital's BrokerCheck, a database that tracks employment history, certifications, licenses and any violations for brokers and investment advisors.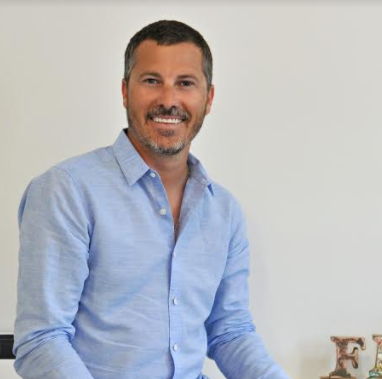 He's now reportedly set to work out of Aegis's office in Westport, Conn., another upscale community on Connecticut's Gold Coast adjacent to the Long Island Sound, about 50 miles outside New York City.
Westport, incidentially, was reportedly the inspiration for "West Egg," the fictional hometown of Jay Gatsby in F. Scott Fitzgerald's seminal novel.
While at Merrill, Iannazzo, who worked out of Stamford, Conn., and was ranked from 2015 to 2019 as one of Barron's Top 1,200 U.S. advisors.
A representative for Aegis Capital did not respond to an email seeking comment for this story or to explain its own regulatory run-ins.
Most recently in November, the Financial Industry Regulatory Authority (FINRA) ordered the firm to pay $2.8 million in customer restitution and fines to settle claims it failed to supervise advisors who were engaged in potentially excessive and unsuitable trades.
In 2016, the Securities Litigation and Consulting Group, a Fairfax, Va., firm rated Aegis among the worst 30 firms for investors.
It's unknown if Iannazzo had any other offers, or if he was turned down by other firms. But Shanks says smaller firms are willing to take on an advisor with a checkered past.
"Larger firms will pass on him, but smaller ones are clearly willing to take the chance," Shanks says.
The surprise is that Iannazzo chose Aegis given its reputation, says Ron Edde, CEO of Millennium Career Advisors in Las Vegas.
"I am not surprised that Iannozza got a job somewhere," he says. "I'm surprised he had to relegate himself to go to Aegis."
And, it's quite possible that a large percentage of clients will follow Iannazzo, Shanks says.
"In a lot of cases, what has transpired in private, or socially, as in this case, the end clients aren't aware. Because of this, if they like him, they will stay with him."
It's likely many of his well-to-do clients have had a long relationship with him. Iannazzo also has long-standing ties to the community, which may aid him with his legal problems.
He has profusely apologized for his actions. He claims he was under duress after seeing his 17-year-old son sent to the hospital for an allergic reaction due to a peanut allergy.
Employees told police he did not mention the allergy and had only requested no peanut butter in the drink.
Career impact
In his most recent hearing earlier this month, he applied for accelerated rehabilitation, a first-time offender program.
Under this program, Iannazzo could receive what's known as "probation before judgment" and be placed on up to two years' probation.
If he commits no other crimes while on probation, the charges against him are dismissed.
But the program is off limits to violent offenders.
The smoothie shop employees will be given an opportunity to object to his admission into the program.
The outcome of the adjudication could have an impact on his career.
The Certified Financial Planner Board of Standards (CFP) issued an Interim Suspension Order, shortly after his arrest. See: CFP Board bars Jim Iannazzo from using its mark 'or [even] suggesting' he holds it, at least until the ex-Merrill broker is adjudicated on three crimes arising from smoothie-throwing tirade
The ex-Merrill Lynch broker is no longer allowed to use the CFP mark next to his name, state or even "suggest" that he holds such a designation.
The Board also made clear the suspension could become permanent, if the criminal allegations against the broker hold up in court.
Likewise, the CFP could vacate the Interim Suspension Order if a criminal conviction is vacated or reversed or "if respondent provides sufficient evidence indicating that respondent was not the subject of a criminal conviction," the release states.
Iannazzo's brokerage license is unlikely to be in jeopardy because his alleged crimes do not involve financial wrongdoing, although he was once accused of making unsuitable trades, a charge he denied.
His next court hearing will be April 8.
Needless to say, Iannazzo remains banned for life from Robeks.
---
Mentioned in this article:
FA Match
Consulting Firm, Specialized Breakaway Service, Recruiter
Top Executive: Ryan Shanks
---
---
---
RIA GUY
Why is this a story? Who cares?