Michael Kitces: 'Clients paying fair fees is our fiduciary responsibility.'
Lisa's Note: I've attended dozens of conferences, webinars and other sessions in the financial services industry, and even though the epic debate between David Canter, Bernie Clark and Michael Kitces was a bust, the Kitces-Marc Cohen discussion in its place was authentically animated and open. Nothing got solved or fixed, but anyone who wanted to hear in greater detail about the RIA custody business -- and what a Pandora's Box its revenue generation turns out to be -- would have appreciated how little information RIAs have to fully look after clients' best interests on fees. But that -- it largely seems -- is just the way it is when a few big players dominate the business.
Michael Kitces got no-showed with no apology after two top RIA custodians bailed on their highly anticipated debate, but he still got to make his point in a match up with LPL Financial Executive Vice President Marc Cohen.
Kitces, no fool or pushover, gamely went on without Schwab Advisor Services' custody head Bernie Clark or Fidelity Institutional's RIA head David Canter at an InvestmentNews forum that was supposed to be the OK Corral for their showdown. See: Rival RIA custody chiefs Bernie Clark and David Canter, who oversee a combined $4.5 trillion, may lock arms to debate Michael Kitces on custody fee transparency -- for a very good reason
When Clark and Canter pulled out, Kitces recognized the online event as a third party sponsored webinar discussion and charged his rate-card fee.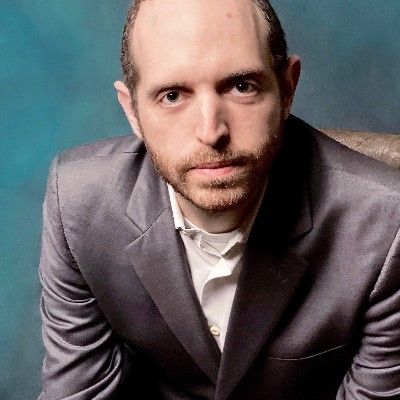 No widely anticipated debate was a downer, but on the upside, Kitces had free rein to eviscerate the custody business, which Schwab and Fidelity both happen to dominate.
"We literally don't know what we're paying and we can't even find out if we ask most of the time," Kitces said in one broadside.
"Because of how the revenue model works, we've built this very antagonistic system where the primary way I represent my clients well is by sticking it to my custodian and hurting their revenue streams.
"I can make my clients more by making my custodian make less. That's not a fundamentally good relationship. We're not growing together."
"Clients paying fair fees is our fiduciary responsibility for which we have legal exposure," he reminded the audience.
Disarming cheekiness
Th Nerd's Eye View Blog publisher, co-founder of XY Planning Network and head of planning for Buckingham Cos. fired away at Cohen, who agreed to sit in for the two custody honchos.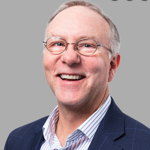 Cohen who said the debate would be more like a "discussion," challenged Kitces to sign on as a client.
"If you want to learn more...come over and be a client and we'll explain it to you," he chided.
XY Planning Network has a custodial relationship with Schwab. Buckingham has relationships with a wide range of custodial platforms, Kitces says.
LPL and Cohen deserve credit for salvaging the event and providing some disarming cheekiness, says Tim Welsh of Nexus Strategy who listened to the discussion.
"Marc did a good job, and what a brilliant marketing move to try and close Kitces on the debate," Welsh says.
"If Kitces did open an LPL account, that might be news for a day – but won't change any competitive dynamics. Inertia is just too strong in the custodial wars to get advisors to make drastic changes overnight."
Kitces said Cohen performed a valuable service to RIAs for standing in, owning the custody space and accepting criticism in a public forum. "I respect and appreciate Marc for showing up to have the conversation."
He was less than enthused with his no-show debaters.
"I was disappointed that David Canter and Bernie Clark called me out individually by name to this discussion, and then ultimately did not make themselves available for the discussion," he said. See: The 'Great Debate'--pitting Bernie Clark and David Canter against Michael Kitces--collapses after the Schwab and Fidelity custody chiefs have second thoughts
InvestmentNews senior columnist and moderator Jeff Benjamin also sounded a note of frustration in response to an RIABiz query.
"I reached out to Michael and he said, 'Bring it on... ' That was five months ago and we worked pretty hard to get that group together.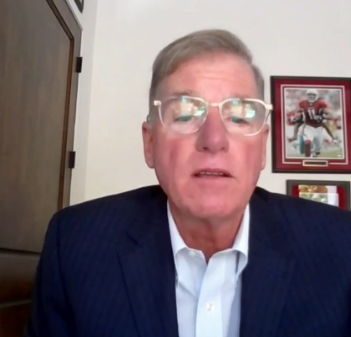 "For some reason, David Canter and Bernie Clark were unable to find the time to make this happen. We moved times around and tried all sorts of things," Benjamin siad.
A Schwab spokesperson said Clark had said all the firm needed to say in its pledge. The firm's fee-free asset custody to RIAs is popular, in place and not negotiable.
Canter's schedule turned out to be "too full," a Fidelity spokeswoman said.
Kitces said he never got an apology from the custodians for their mood swing, and only learned from LPL that the format had shifted to a discussion titled "The Evolving Relationship Between Custodians and RIAs."
"LPL's marketing folks reached out to engage me directly as a speaker in late January for 'a follow-up webinar' with Marc Cohen after Canter and Clark were declining to schedule," Kitces explains.
Kitces said he believes "the average advisor was able to learn from Marc's explanations and benefited and learned from the session," but was not pursuaded by his arguments, personally.
Nonetheless, he believes the discussion exposed what custodians call a "nuance" and what RIAs consider basic fiduciary-enabling transparency.
Inherent conflicts
Cohen acknowledged that the traditional custodian model does have inherent conflicts.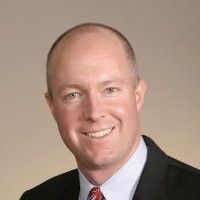 "What are the conflicts created as part of that relationship? Whether it's 11-basis-points or 6- or 17-basis points, to me, that's less important than the services being offered and the compensation arrangement to the custodian, in this case, for delivering those services," he asserted.
"It's not rocket science here. I sold life insurance. The company pays me, but we all know it comes out of the clients' pockets," Kitces said.
Cohen said Kitces was demanding a level of technology that isn't available, at this point, to provide full transparency.
"I think what Michael is looking for is effectively a ledger of, 'This is what we're earning in terms of revenue.' Frankly, I don't know if our systems are able to break down what we're earning on a sponsor revenue on a specific account."
This was Cohen's most feeble answer in the debate, Welsh says. "His weakest answer was that, 'current systems prevent us from determining that' – not very reassuring."
Still, Cohen said custodians need to be transparent about the inherent conflicts in the system when speaking with RIAs.
"While in some cases, certain custodians might be more weighted on cash. You're right in terms of those levers. The advisors are put in a spot to pull certain levers. There's a conflict that's innate and built into it."
Trade-offs
Cohen was also willing to admit custodians can up their transparency game in at least one key revenue category -- in-house money market funds.
"There are custodians if you put your money in certain money market accounts, the custodian is earning money and you're conflicted. If you put your money in certain mutual funds, you're paying less money. That's not as transparent as it needs to be," he said.
Cohen was candid in saying subsidies are paid. For example, some companies pay for order flow or routing, and that can create conflict. Mutual fund products sponsors do pay for shelf-space, he adds.
"They buy down ticket charges and find ways to give themselves an advantage that can result in substantial revenue for giving that advantage of shelf-space for those sponsors," he explained.
"If we're collecting money from a sponsor to give them preferred representation in shelf space we're taking it off from the advisor. There's a trade there. There's no such thing as a free lunch. In some cases, the farmer who grew the cow is paying for it. That's the same kind of thing that exists here."
Fiduciary obligation
Kitces maintains that "free lunch" arguments ultimately miss the larger point.
"I can't be effective for my clients if I don't know what they're paying in the first place," he explained.
"Even worse, my clients end up forced in products and services. We have to build a system where we stick it to the custodian and the firms who have the least resources to play the game are the clients who get hurt the most."
Asked later by RIABiz whether he would hire LPL to custody assets, he said he would--if it would do what it currently claims it can not.
"I think if any RIA custodian came to the table with a clear explanation of their costs for custodial services, showed how those costs compare to what the firm is paying to another RIA custodian for similar services and demonstrated that the firm could receive equal or better services for a similar or lower cost for their clients, any RIA--including our firm, given its evidence-based focus-- would have to seriously evaluate what's in front of them, because consideration of costs is clearly part of our fiduciary obligation when selecting a custodian in the first place."
---
---
Mentioned in this article:
Kitces.com
Consulting Firm
Top Executive: Michael Kitces
---
---
---