LPL's Marc Cohen will discuss RIA custody fees with Michael Kitces to fill the big void left by the heads of his firms's two largest RIA custody rivals.
David Canter and Bernie Clark vowed to take a leading RIA advocate to the proverbial woodshed in a debate over the fees and funding of RIA custody services, but when push came to shove...they were no shows.
The RIA custody chiefs at Fidelity Investments and Charles Schwab & Co. both said through their respective spokespersons it was no longer worth their time to debate industry gadfly Michael Kitces, publisher of the Nerd's Eye View blog and co-founder of the XY Planning Network.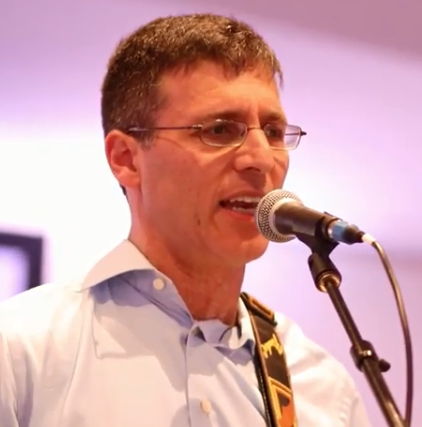 That left Kitches, metaphorically, staring at empty chairs on the InvestmentNews debate podium, until LPL Financial Executive Vice President Marc Cohen stepped up. He will "discuss" custody fees with Kitces in an LPL-sponsored event. (It's no longer couched as a "debate.")
"David was unavailable for the event," says Fidelity spokeswoman Anjelica Sena in an email.
"His time is spread very thin at the moment, and his focus is on serving thousands of client firms all over the country, especially given the market environment over the last few months."
Schwab nixed Clark's participation in the event because there is nothing left to discuss on the topic of how it charges RIAs and their clients, says Peter Greenley, a spokesman with Schwab.
"We have respectfully declined to participate in the webinar because we don't have anything to add to a discussion about custody fees beyond what we've said numerous times before."
How do you debate 'free?'
For Schwab, it's also largely moot where intellectual debate lands on the issue. It is bound by its own 2020 Pledge to Advisors to never, ever charge a custody fee.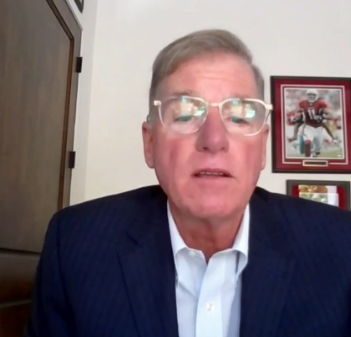 That pledge for fee-free asset custody to RIAs has been "overwhelmingly well-received," Greenley notes.
"Schwab made a commitment to provide industry-leading custody services with no AUM minimums and no custody fees. We have no plans to change that approach."
Kitces expressed bafflement at the turnabout because he wasn't pushing for the debate or scheduling it.
"After 5 months, you wouldn't think it's so hard to find a date for a debate that they challenged me to in the first place," he says.
"I just know that our team readily gave them dates as soon as the discussion of a 'Great Debate' began, and ultimately there was never a confirmed date from the other side or anything beyond that they were 'hard to schedule.'"
RIA revolt
Tim Welsh, president of Nexus Strategy, was the least surprised person in the RIA business; he predicted back in October the debate would never happen.
"[Canter and Clark] will find a way to back out of it, I'm sure," he said in an RIABiz interview. "While a debate will be fun, it likely won't change anything, or force the custodians to open up on transparency."
Providing transparency of RIA custody fees at a level advocated by Kitces would be untenable for RIA custodians, Welsh said.
"If the average RIA saw the preferential treatment that the big RIAs are getting, they would revolt," he says.
Kitces has a vested interest in small RIAs through his ownership of XYPN Network. Yet he is also employed by one of the giant RIAs, The Buckingham Cos. See: Michael Kitces and Adam Birenbaum are now on the same $50-billion Buckingham team after the blogger called the young CEO with a multi-pronged proposal
Throwing down the gauntlet
Presumably, RIAs would have turned out in droves to hear Canter and Clark -- who represent $4.5 trillion of custodied assets -- delve into the nuances of what many people find implicitly confusing--custodians charging no fees yet competing fiercely for the lucrative opportunity of serving RIAs.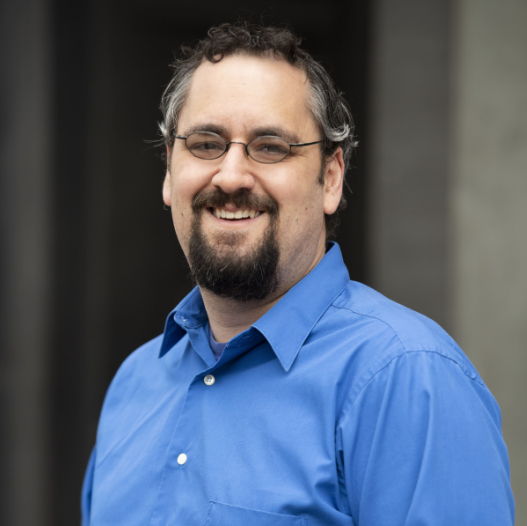 You may recall, Canter, who heads Fidelity's institutional RIA, dared Kitces during an October InvestmentNews forum to join him on stage in a debate. See: Rival RIA custody chiefs Bernie Clark and David Canter, who oversee a combined $4.5 trillion, may lock arms to debate Michael Kitces on custody fee transparency -- for a very good reason
"I am going to make an offer, right now; I'm happy to come on and talk to Michael Kitces in a debate because I think he's asking the wrong question," Canter said, according to InvestmentNews, which moderated the panel.
At the time, Clark, chief of Schwab Advisor Services custody, agreed to join in.
Picking it up
But now, only Kitces and Cohen will be on stage at the forum. Jeff Benjamin, a senior columnist at InvestmentNews, will moderate.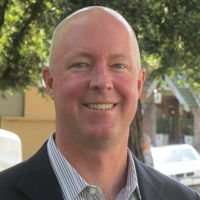 In place of a debate, Sena said Canter wants to comment on this issue publicly and has already shared his thoughts on LinkedIn.
"This is very opportunistic for LPL to steal the limelight here as their competitors slink into the shadows on pricing. So good for Cohen to step up," says Welsh.
Cohen is representing the RIA custody viewpoint and LPL is sponsoring the event.
Cohen was also at the event in October and discussed the importance of transparency but says his firm comes up with different fee relationships to RIAs.
"I think we need to get to a spot where we are a bit more transparent in what that revenue model is and how we're earning off the business they're delivering to us whether it's from them directly or not," Cohen said last fall.
Dodging mainstream discussion
At the fall event, Canter, Clark, Cohen and Ben Harrison, managing director and co-head of wealth solutions at Pershing, were on the panel. Cohen is the only person who is attending Tuesday's event, and Welsh says that is intentional.
David Canter Offers His Vision for Custody Model -- LinkedIn
The future of the custody model continues to be an area of discussion across our industry.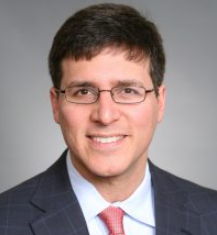 I'm a firm believer in the power of healthy debate, which is why I welcomed a conversation with Michael Kitces on this very topic a few months ago. He and I have somewhat different opinions on the matter, but we have known each other for many years, and we actually tend to agree more than we disagree.
My take on the subject boils down to the importance of a mutual value exchange between an advisor and custodian. When our customers grow, we grow – and Fidelity takes a lot of pride in the investments we continue to make in the technology, products and people that help firms thrive. At the same time, the ways in which custodians historically generated revenue changed dramatically over the last two decades. Fees have been a natural way to foster this mutual value exchange – but that's not to say the pricing model is perfect industry-wide.
There are some custody pricing models that exist in the industry today which may exclude fees but pass along hidden costs. Plus, there is nuance around the definition of what constitutes a custody fee and who the payer is (or should be). Fidelity not only believes in straightforward and transparent pricing, but also that the future of RIA custody pricing will be much more individualized based on the preferences and needs of clients. We have always offered clients a range of options when it comes to pricing because we believe it's important to have collaborative discussions, allowing advisors to select an option that aligns best with their fiduciary duty.
The bottom line: The solution isn't and will never be a "one size fits all" approach. I encourage my industry peers to prioritize choice, transparency and customization when considering pricing models. There's room for all of us to grow.
"The traditional custodians do not want to let pricing get into the mainstream discussion, which brings up the opening for LPL to step in and promote their platform and their approach. Great strategy to seize a message no one wants to talk about," Welsh says.
LPL is staying involved because they were part of the original InvestmentNews event, Kitces explains. "When the others failed to participate [this year], it appears that LPL simply took the lead themselves.
"I would presume that they're simply trying to position themselves as an increasingly competitive RIA custodian. I have a lot of respect for Marc Cohen's willingness to come to the table and have the discussion."
Kitces also added that he will stand by his message, if custodians have a transparent fee structure that is similar to the RIAs they serve, then they will actually grow faster.
Worth listening
Canter told RIABiz in an interview last fall the company doesn't disclose its pricing agreements with advisors, but the company is transparent with advisors on how it earns its revenue.
The heart of the issue is that the custodians allow fee arrangements that RIAs are trying to get away from when they flee wirehouses, Kitces has said. He argues that custodians lack transparency.
Although Canter and Clark are no shows, Welsh predicts the conversation will be still be good.
"Regardless, Kitces is so good and an advocate of advisors that I think this will be the webcast of the year. I will be watching," Welsh says. See: How Michael Kitces' and Alan Moore's plan to sue the SEC on XY Planning's dime -- on behalf of all RIAs -- is a good business risk and a sign of possible FPA impotency
Mutual value exchange
In his LinkedIn post, Canter says his take boils down to a mutual value exchange with an advisor and custodian.
"When our customers grow, we grow – and Fidelity takes a lot of pride in the investments we continue to make in the technology, products and people that help firms thrive."
Read his full statement to the right.
---
---
Mentioned in this article:
Kitces.com
Consulting Firm
Top Executive: Michael Kitces
---
---
---
Jeff Spears
No debate needed. The reality is that old financial models and free don't work. Debating this reality would be futile.