Ed O'Brien: "It's just interesting timing, quite frankly."
Brooke's Note: The way Fidelity Institutional (FI) sees it, a vast swath of RIAs and IBD reps should live on its FMAX platform where all of their money management and wealth management can flow seamlessly through one portal, with one fee and unity of purpose that serves clients and frees the advisor to mostly focus on running their business. eMoney is a big part of that portal and a peace-of-mind proposition. Fidelity paid lip service to it for years but may be ready to thrust it into primetime. On its payroll Fidelity has two men, Mike Durbin and Edward O'Brien, who know both eMoney and FI inside out. For now Fidelity is straddling its bets with O'Brien heading eMoney and ex-eMoney CEO Durbin heading all of FI. As of April, both executives will be FI property with a very all-in bet on FMAX. Over time it seems FMAX--with eMoney inside--could cannibalize the stand-alone eMoney. For now, though, Fidelity will be content to cannibalize its CEO with a quiet prayer that it's not also cutting off its nose to spite its face.
Amid a broader push to financial "plan-ify" money management, Fidelity Institutional has accelerated its timetable for Edward O'Brien's return after being on loan to its planning software subsidiary, eMoney.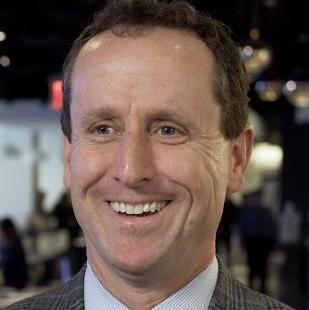 The $4.2-trillion unit of the Boston giant, headed by Mike Durbin, is recalling its 30-year technology executive after six years as CEO of the Radnor, Pa., leader in financial planning software.
O'Brien will remain on the eMoney board and will join Fidelity in April.
Fidelity Investments CEO Abigail Johnson also platooned Durbin at eMoney in 2015 -- also a giant step in his career--when its former CEO, Edmond Walters, departed in a huff See: As Ed O'Brien packs his bags for Philly to take eMoney CEO reins, Mike Durbin resumes his job modifying Fidelity's future from finance to software
Suprising timing
O'Brien's move is part of a larger chain reaction touched off when Fidelity retail helped itself to Robert Mascialino, Fidelity Institutional's highest-ranking technology executive and 35-year Fido veteran.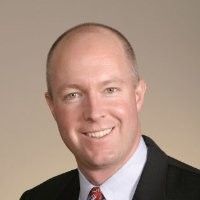 O'Brien was head of Fidelity advisor platforms before being posted to eMoney.
The void he left is being filled both by O'Brien and Mike Zangari, who has been at Fidelity since 2014 and was recently named head of brokerage technology.
Once he returns to Fidelity, O'Brien will report to Ron DePoalo, Fidelity's head of fund and brokerage operations and technology.
O'Brien expressed some surprise at the timing; he called it "interesting" in a Financial Planning magazine article, but also said he would embrace it.
"It's just interesting timing, quite frankly," O'Brien said. "I've always been clear that [eMoney] was never the final stop on my career journey," he told Financial Planning.
Planning infusion
Durbin tipped his hand to RIABiz in December about the shapeshift Fidelity Institutional had in mind by adding key people.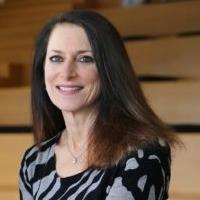 "Those advisors that are growing are doing so much more than just 'managing the money' – they are helping their clients think through financial planning, achieving peace of mind, and fulfillment," he said.
Fidelity's latest technology push centers around FMAX -- a one-fee-offering that takes advisor workflows a step further by using eMoney to infuse planning input into money management. See: Fidelity's Mike Durbin unleashes FMAX as 'Schwabitrade' takes life, but if they build it, will leery advisors buy into it?
"This last-mile technology integration will be the killer app," said Tim Welsh, president of Larkspur, Calif. consultancy Nexus Strategy, via email in an earlier RIABiz interview.
"For the first time, [FMAX] bridges the gap between planning recommendations and [implementation]," he said.
"For decades, planning software always stopped at recommendations ... That siloed effect only created inefficiencies and incomplete workflows," he further explained. See: Fidelity Institutional looks like a big TAMP after Mike Durbin removes last internal walls between products and advisors after 'meteoric' 2019 leap; two Fido RIA sales legends depart amid the shift.
Battlefield promotion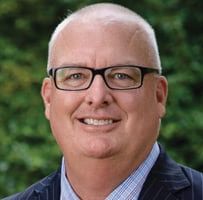 Yet, O'Brien's move towers above the others based on his knowledge, leverage and what he learned in six years in his colonial posting, says Jim Lowell, editor of the Fidelity Investor newsletter in Needham, Mass.
"He's clearly the right person for what I think is one of the most important positions at Fidelity next to Abigail Johnson's own position," Lowell says.
"You learn so much growing a business like eMoney. Ed just went from a two-star general to a four-star general overnight.'
When asked about the timing, Fidelity spokeswoman Anjelica Sena says O'Brien never thought the CEO of eMoney would be his last stop.
"When the opportunity at Fidelity Institutional presented itself, Ed felt it was the right time to make a change both for him personally and for the business," she said.
O'Brien was unavailable for an interview during the change, Sena said.
Question mark
For O'Brien it's a major move up, Lowell says.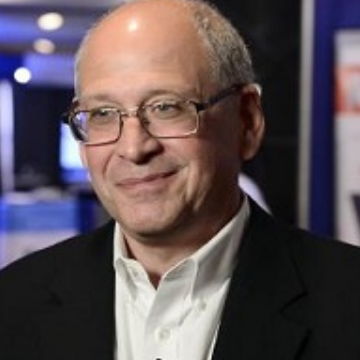 "Abigail is bringing in an individual who, for her, is the most trusted person to help her navigate Fidelity as it advances its wealth management technology to a dominant leader--beyond its competitors."
O'Brien's return surely helps Fidelity -- and just as certainly leaves a big question mark about eMoney, says Joel Bruckenstein, who founded the T3 conference.
"It's definitely good news for Fidelity. It's harder to read the tea leaves for eMoney. By all accounts, Ed did a good job at eMoney, and they were very happy with him."
The firm is embarking on its search for a new CEO. Susan McKenna, whom eMoney hired in 2017 as head of marketing and business development, will serve as interim CEO.
O'Brien's departure is part of a spate of recent losses in the past few years for the subsidiary.
Betamax
In 2020, Jeff Mello, director of strategy and planning at eMoney and Stephen Langlois, eMoney's former chief revenue officer and head of business development left along with Jeff Schwantz, head of enterprise services. Others" left the firm and several were laid off, according to numerous reports. See: Jeff Mello is latest to join eMoney's talent exodus but CEO Ed O'Brien says it's healthy renewal at a firm that added several hundred people since Fidelity bought it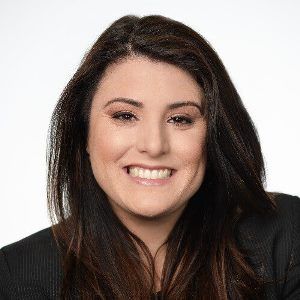 "It raises some questions about the overall strategy at eMoney. What's happening at eMoney is a little less clear to me," Bruckenstein says.
The string of eMoney talent losses actually isn't the tip of some larger iceberg of dysfunction, says Kelly Waltrich, a former eMoney marketing executive who left for Orion Advisor Services in 2017.
Now the co-founder of fintech marketing company, Intention.ly, Waltrich says the losses aren't unusual in that arena.
"Their turnover doesn't feel out of line with what's happening all throughout the industry," she says.
One person who has less regard for eMoney's advancement in recent years is its founder and CEO, Edmond Walters.
"The product hasn't gotten anywhere," he told CityWire in October. "They're a Betamax."
Tremendous growth
Maybe, Betamax is a rough analogy. O'Brien oversaw technical advancements like improved API-based account aggregation, predictive AI technologies and a mobile app called Incentive.
Fidelity, meanwhile, says eMoney's tremendous growth since Walters left speaks for itself.
eMoney Advisors had 4.5 million households as of the end of 2021, up from 1.1 million in 2015.
The company now employs 840, up from 316 in 2015 - the year Fidelity bought eMoney. The number of financial professionals using financial planning software has grown from 25,000 to 98,000 over the same time period, according to Fidelity.
Fidelity Institutional serves 13,500 RIAs, broker-dealers and other institutions that "oversee" 70% of the $55.6 trillion of wealth in the United States, according to the company's website.
In contrast to its $4 trillion of AUA, it has AUM of $968 billion. That $4 trillion tranche of Fido assets represents a massive chunk of Fidelity's $11-trillion-plus total.
Technology driven
Fidelity took that commanding position servicing wealth managers largely by scaling software and automation on their behalf, Lowell says.
"Technology is the oxygen in the room. If you control that tank, then you control the room," he explains. "Fidelity is a technology company first and foremost."
Earlier this year, eMoney announced new features for Bamboo, its digital marketing and engagement tool.
Under the new release, advisors can integrate customer relationship management contacts with Redtail CRM. The new release also includes email scheduling and branding. Marketing tools include automated campaigns, marketing analysis, and email marketing.
"I think Fidelity needs someone who is highly experienced, highly capable and who has been there before to lead that ship on the technology, and Ed is that person," Lowell said.
On his LinkedIn page, O'Brien wrote, "Serving as eMoney's CEO has been one of the most remarkable experiences of my life. To all my colleagues and our loyal eMoney clients, thank you for making the last six years so special."
---
Related Moves
January 23, 2021 – 2:02 AM
---
March 13, 2020 – 10:36 PM
---
---
---