Noah Kerner: When the time is right, we are prepared to execute with extreme excellence.
Brooke's Note: When it comes to idealistic young entrepreneurs who run techno-RIAs, there is always Plan B -- skip the idealism and just make money. Wealthfront sold to UBS. SigFig is still a UBS backbone. FutureAdvisor lives like Jonah inside the whale of BlackRock. Learnvest was once a Northwestern Mutual snack. In the case of Robinhood, it had its own Pink Floyd -- 'leave them kids alone' -- idealism that is likely to get forfeited to Wall Street's post-IPO demands of relative normalcy. Acorns, meanwhile, is trying to thread a needle between the Robinhood and robo niches while keeping its Golden Goose alive -- its sweet millennial and Gen-Z intake system by major credit card collaboration. But it's behind on establishing an identity, which it now seems willing to buy by M&A. It needed cash -- even at a down-round-ish price from its scuttled IPO. Not surprisingly, BlackRock saw an opening and took it.
Acorns, a micro-investing and robo app, just raised $300 million at a valuation 13.6% lower than its aborted $2.2 billion SPAC merger, but high enough to keep the cash fires burning in its race to find a workable business model.
"This capital helps us continue our commitments of building a generational company and putting the responsible tools of wealth-making in everyone's hands," says Acorns CEO Noah Kerner in a statement.
The Newport Beach, Calif., financial technology company announced its Series F raise, Mar. 9.
The raise takes Acorns total funding above $603 million, including a $105 million 2019 Series E round that valued the company at $860 million. See: NBCUniversal and Acorns join forces in $105-million mega-round in play to make two millennial quagmires into one big monetization play.
San Francisco private equity firm TPG, which also invested in Acorns Series E, led the company's latest funding round, alongside 11* other investors, including BlackRock and Bain Capital Ventures, according to Crunchbase data.
BlackRock Inc. led a $50-million round of Acorns in 2018.
In its 2018 release, BlackRock proclaimed itself an "anchor investor" which earned it an "observer" seat on the board of directors that got filled by BlackRock's chief marketing officer, Frank Cooper.
TPG and BlackRock had been lined up as private investors as part of Acorns' SPAC IPO. See: Mindful of 'Snapchat' dynamic, BlackRock takes big Acorns stake after the micro-robo wins 2.2 million investors in 12 months.
Acorns plans to do fresh acquisitions, more hiring, and most of all to buy time to expand its business model before attempting a traditional IPO.
The company has convinced investors that it has a plan to fortify its business model by giving them a little more Robinhood edginess in crypto and self-direction after a decade of more plain vanilla ETF investments.
Buying time
The raise follows the company's Jan. 19 decision to pay $17.5 million to terminate a planned merger with Pioneer Merger Corp., a special purpose acquisition company (SPAC), that would have taken it public. See: Not only was Acorns' SPAC IPO felled like an oak but it'll pay a fat termination fee for release of liability.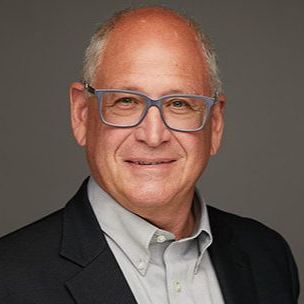 With the SPAC deal off the table, taking stock and buying time through a raise is prudent, says Philip Waxelbaum, principal of Masada Consulting, via email.
"Acorns will IPO, inevitably, at a higher valuation and with broader acceptance. Further incubation is brilliant and mature [from] management and private equity alike," he explains.
The raise gives it a chance to further expand its business model, adds Joel Bruckenstein, founder of the T3 Conferences, via email.
"The end game for them is still the same: secure a higher valuation by going public, [but] in the meantime they're looking to expand their reach ... They [also] probably need money for research and development and some smaller acquisitions," he says.
Acorns has yet to respond to a request for comment.
Spending priorities
Acorns, which employs 700, will use its fresh trove of capital to build and buy -- perhaps with an emphasis on the latter.
First on the list, in terms of acquisitions, is a company focused on providing financial services to families, Kerner told Barron's.
Acorns bought two debt repayment companies, Pillar and Harvest, in 2021 and bought Portland, Ore.-based Vault to provide retirement capabilities in 2017.
Acorns will also spend some of the proceeds of its Series F round on adding new educational content, particularly around cryptocurrencies, according to CNBC, which collaborates with Acorns on "Grow," a financial information service.
Acorns has little or no cash flow and needs outside funding to sustain the company.
The online investing app forecasts a $20 million drop in its operating income to $85 million, and a decrease in 2021 cash flow from minus $35 million to minus $70 million, according to TechCrunch.
Between 2019 and 2020 Acorns grew revenues from $44 million to $71 million, expanded gross margins from 71% to 78%, and saw year-over-year revenue growth leap from 54% in 2019 to 61% in 2020, according to TechCrunch.
Kerner declined to answer questions about the company's revenues and income, beyond stating that Acorns had "exceeded its public forecast" for 2021.
Last year, in public filings, Acorns projected $126 million in annual revenues for 2021 -- a 77% year-over-year increase.
Since its SPAC deal fell through, Acorns financials are no longer in the public domain, making it difficult to gauge the company's recent performance.
Model shift
Founded in 2012, Acorns began life as a robo-advisor for Gen-Z investors with micro-balances, low income and high debt. It rounded up cents on the dollar from its clients' credit and debit card spending, then invests the proceeds in ETFs, often from Vanguard Group and BlackRock.
When it announced its now aborted intention go public in Spring 2021, Acorns was in the throes of an urgent -- and ongoing -- revamp.
Today, the firm looks like a mash-up of discount brokerage Robinhood, neo-bank and robo-advisor SoFi, and a financial services roll-up. See: Acorns is raising $565 million to Robinhood-ize itself; lately, that includes self-direction options and buying fintechs.
Indeed, Acorns has steadily shifted to a more all-encompasing 'financial wellness' brand, offering a debt repayment service, childrens' Uniform Transfers to Minors Act (UTMA) investment accounts (known as Acorns Early) and retirement accounts.
Last year, it also initiated steps to let investors customize 10% of their holdings, including up to 5% in cryptocurrencies.
"With a clear value proposition, strong brand, and expanding product suite, we believe customers will increasingly see Acorns as an all-in-one account provider," John Flynn, a partner in investment group TPG, told TechCrunch.
Acorns customized portfolios will likely become available at some point this year, along side "family-specific" offerings, an Acorns spokesman told several news outlets.
"[The change] is comparable to the shift of discount brokers evolving to advice providers in the 1990s to 2000s," Waxelbaum explains.
Nut bearing trees
Industry observers have previously attributed the steady shift in Acorn's business model to the difficulty it faces in turning its legions of seedling clients into nut-bearing trees. See: As Acorns grapples with monetizing 1.1 million micro-accounts, the laid-back LA robo-advisor brings Wealthfront's former chief exec onto its board.
Although Acorns has more than 4.6 million paid subscribers -- up from 4 million in May 2021 -- their average account balance stands at around $1,277, amounting to $5.9 billion in AUM, according to calculations based on its December Form ADV.
In contrast, Charles Schwab Corp.'s average account holds $240,000. See: As Charles Schwab Corp. shares soar and Robinhood's crater, the mobile-first brokerage makes seminal move past its 'casino' model and sells 'fiduciary' portfolios.
Acorns could also struggle to meet a 2021 target of 8 million subscribers by 2023.
User growth drives Acorns' revenues, because it sells subscriptions, instead of a typical AUM-based pricing model.
Its basic investing level of service costs $1 a month. Its fees jump to $3, if subscribers opt to add retirement, banking and direct deposit capabilities. Acorns offers a $5 "family" rate that includes gifting and rewards, as well.
Proud as punch
Acorns Series F raise values the company at $1.9 billion, or $300 million less than the $2.2 billion it targeted through its now abandoned SPAC merger.
Kerner attributes the valuation difference to a likely higher capital raise had the company proceeded with its aborted SPAC-driven listing. See: Acorns sure seems ripe for Robinhood's picking now that there are zero degrees of separation post-Say Technologies deal, analysts say.
The higher SPAC valuation also included the roughly $565 million of external funding Acorns would have netted through the IPO.
Once the off-the-table investment is taken into account, Acorns' pre-investment value climbed by $100 million to $1.6 billion, according to Kerner.
"We're proud of the valuation and the amount of capital we raised ... because the private markets are choppy now ... [and] private investors are taking a long, hard look at the companies they invest in. They're taking a long, hard look at valuations," he told CNBC.
"Investor appetite has moved to supporting growth companies, but not grow-at-all costs companies, meaning you don't just spend any amount of money to acquire a customer," he added.
Living the dream
Although Acorns shelved its SPAC merger, it has not given up on its IPO in the wake of its latest raise, according to Kerner.
"The markets got very volatile ... [and] the concerns we had about the [SPAC] market were that we'd get lumped into a group of companies that perhaps were valuing themselves in inflated ways," he told CNBC.
"We're going to pursue a traditional IPO ... that makes the most sense going forward," he continued.
Acorns' merger agreement with Pioneer ensured each party had a termination clause that ended Jan. 15, 2022. Acorns exercised its righ to cancel the deal, costing the firm $17.5 million in fees.
Dry run
Acorns has not indicated when it expects to stage a new IPO, although Kerner told CNBC it will not happen until current price volatility in the markets abates, for financial technology companies in particular.
Kerner's caution is no sign of weakness, Waxelbaum asserts.
"It speaks to optimism. There is a clear psychological and practical shift from the meme moment that gave IPO access to Robinhood and the like," he explains. See: Robinhood got its $32-billion IPO after it parlayed a Wall Street rebel image into a way for the Wall Street elite to cash in.
Indeed, Acorns' aborted SPAC IPO will serve as a "dry run" for a traditional listing, and its latest raise is a "pre-IPO round," Kerner told news outlets.
"We developed that [IPO] capability and muscle internally and we're fully prepared to do it. So when the time is right, we are prepared to execute with extreme excellence," he added.
SPAC slump
Acorns terminated SPAC is similar to other deals that have fallen through in recent months.
For instance, Apex Fintech Solutions' agreement with Northern Star Investment II collapsed in December. See: Apex IPO goes kaput --potentially over crypto, SPAC ties--leaving close to $1 billion hanging and blood in the water for hungry M&A sharks.
So far this year, SPAC numbers have dropped 80% year-over-year, with only 48 SPACs listing with a total value of $9.2 billion, according to Deallogic.
In the first three months of 2020, some 228 SPACs traded with a total value of $74.4 billion, Deallogic reports.
Companies that went public last year through SPACs have also been hit hard in a 2022 sell-off of technology stocks.
Tuttle Capital Management's De-SPAC ETF (DSPC), which tracks the 25 largest post-SPAC stocks, is down 50% in the last 12 months.
San Francisco private equity firm TPG, which also invested in Acorns Series E, led the company's latest funding round, alongside 11* other investors, including BlackRock and Bain Capital Ventures, according to Crunchbase data.
TPG and BlackRock had been lined up as private investors as part of Acorns' SPAC IPO. See: Mindful of 'Snapchat' dynamic, BlackRock takes big Acorns stake after the micro-robo wins 2.2 million investors in 12 months.
---
* In full, Acorns latest backers include TPG, Headline, BlackRock, Bain Capital Ventures, Greycroft, Thirty Five Ventures, all of which have previously invested in the firm. New investors include Senator Investment Group, Torch Capital, Industry Ventures, Ggalaxy Digital, Owl Rock Capital, and Industry Ventures.
** New York City-based hedge fund Falcon Edge Capital and Baltimore, Md.-based hedge fund Patriot Global Management sponsored the Pioneer SPAC.
---
Related Moves
October 9, 2018 – 8:55 PM
---
---
---
Brian Murphy
This is a company struggling to find market fit. They started down the wrong path, with the wrong clientele (people who couldn't pay and had little money) and they're now throwing spaghetti against the wall to see what sticks. Good luck - I applaud the efforts, but I don't see the vision yet, and neither will the public market. They've got a lot of work to do.