Bob McCann, fomer UBS CEO, is an investor and co-chairman of NewEdge
Brooke's Note: I am practically yet to write or edit an article about an advisor rollup where the owner doesn't insist the rollup is not a rollup. I've always found it odd. The two-syllable, six-letter wordism simply indicates that the firm's growth, hence business model, is largely based on a steady stream of deals to bring aboard new advisors and their books of business and assets. The reason people don't like the term is clear. Rollups at one time were losers. Also, rollups come in many flavors. There are still many kinds of rollup but -- knock on wood -- more and more rollups seem to be prospering. There are certainly more and more of them, too. NewEdge has been on peoples' lips of late because they seemed to appear from out of nowhere with force. We saw a chance to clear up where NewEdge appeared from when they brought aboard ex-UBS CEO Bob McCann. They said their model was mostly like Rockefeller or Cresset, and that that the model is not really a rollup.
Bob McCann is back in the game as a rainmaker for NewEdge Capital Group, a wealth management company designed to attract "rafts" of brokers using a tried-and-true strategy.
NewEdge is looking no further than a 19th century Robber Baron's legacy family company.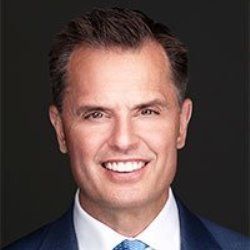 Greg Fleming quietly became CEO and president of $18 billion Rockefeller & Co. in 2018 and revamped, rebranded and relaunched it as Rockefeller Capital Management. It's funded by Viking Global Investors.
Fleming wanted to attract "advisors who want to move away from a traditional wirehouse bank structure but don't want to build their own, yet wanted to be part of something bigger," says Louis Diamond, president of Diamond Consultants in Morristown, N.J. See: Recruiters salivate as Greg Fleming completes marriage to Rockefeller & Co. to fill 'HighTower' void but now begins the wait for a business model
Rockefeller has grown steadily since, Fleming recently told Barron's. He says the firm has 209 advisors in 70 teams and $95 billion in advised assets.
NewEdge CEO Robert Sechan says his firm will use a similar playbook. He left UBS in Dec. 2020 with his own raft--an industry term for breakaway groups--advising about $3.3 billion.
"They're (NewEdge) building one cohesive firm for successful wirehouse advisors looking for a mix of stock and cash but don't want to build something on their own," Diamond added.
Under the radar
Parent EdgeCo Holding LP cobbled together retirement and wealth management firms acquired since 2016 and launched the NewEdge brand in 2020. Its larger holding in a separate subsidiary -- now under the same umbrella -- are $160 billion in mostly defined contribution assets.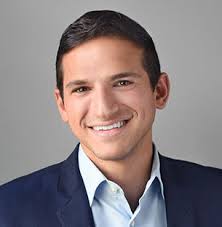 Then it sold a big stake to venture capital firm Parthenon.
NewEdge claims $30 billion of AUA, and just $9 billion of AUM on its ADV filed on Feb. 10. The remaining $21 billion presumably is held in brokerage accounts.
In 2018, bought Mid Atlantic Capital Group and First Mercantile Trust. Goss Advisors, is its latest acquistion.
Stray assets were combined under Goss and became the core of the wealth management company. Goss added $9 billion in assets on its own, according to its ADV.
"They're [Goss] the best-kept secret in my opinion," says Diamond. "They've always flown under the radar and never publicized their successes. They had a very humble approach to growing a business."
Silicon Valley swagger
McCann will add swagger, an extensive Rolodex and Silicon Valley-style messaging to the company, according to those who know him.
He'll become co-chairman along side co-chairman Charles Warden, who has experience outside the wirehouse bubble. Warden founded Mid Atlantic Capital Group. Parts of Mid Atlantic were rebranded under NewEdge.
"We're establishing NewEdge as the place that industry-leading, elite financial advisors turn to when they want to grow their practice in a way that's best for them and their clients," said Warden, in a release.
"Having someone of Bob's skill set and leadership experience onboard gives advisors and their clients further confidence that we are the firm of choice for the very best financial advisors and independent RIAs."
McCann will also be working with NewEdge Advisors, LLC, an umbrella for its independent advisory practices, under Alex Goss and Neil Turner.
"I think the marriage between Charles and Bob is a very powerful one," Sechan says. "Bob McCann was an advisor-centric leader with an unbelievable reputation."
Old rivals
McGann's hire will give him one more shot at competing with Fleming, an old rival. And colleague.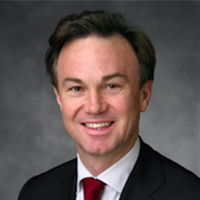 McCann was CEO of UBS Wealth Management Americas from 2009 until 2020.
Before that, from 2003 until Jan. 2009, McCann was vice chairman of Merrill Lynch and president of global wealth management, effectively overseeing Merrill's "thundering herd" of brokers.
Fleming and McCann overlapped at Merrill. Fleming was at Merrill Lynch for 17 years from 1992 to 2009. Fleming was president and CEO at Merrill Lynch from 2007 to 2009.
Afterward, Fleming moved to Morgan Stanley Wealth Management where he served as president from 2011 to 2016.
Their business strategies will overlap as well.
"In the same way that streaming apps disrupted cable TV, the wealth advice business is being changed by elite advisors using cloud-based open platforms to deliver advice optimally, and NewEdge embraces that change," said McCann in a release.
Leveraging core services
Delivering advice and marketing digitally really is helping to keep a new crop of rollups from fizzling out like the old ones, according to David Selig, CEO of Advice Dynamics Partners, LLC.
"The top firms are adding billions per year in net new assets via innovative digital marketing programs, COI marketing programs, client referral programs, and other means. Of course, real sustainable growth of recurring revenue is one of the key value drivers PE firms love."
There are ready blueprints for taking an existing hunk of assets and energizing it with inorganic growth.
"RIA owners can either build, hire, and manage to make it happen---or they can partner with one of the many platform RIAs to make it happen," according to Selig.
"In many cases, they can maintain their core set of services -- and even their brand name-- while leveraging what these PE-backed platform firms have developed."
That's precisely what is happening with NewEdge.
Sustainable models
EdgeCo is flush with cash from owner Boston's Parthenon Capital, which also owns a large stake in Hanson McCain. See: Parthenon Capital buys Simply Money, adds it to Hanson McCain, and 'presto' a $3.3 billion radio show-based RIA roll-up rises
PE firms are eager in the RIA arena because of the value of RIA firms, says David DeVoe, CEO of DeVoe & Co.
"The reason for the influx of PE in the space is due to the steep increase in RIA sales. More sales equal more space for new PE investors. More sales equal attractive market for PE-backed acquirers," DeVoe explains.
NewEdge and other Rollup 2.0 firms benefit from hard lessons leaned by previous firms that struggled, Selig says.
"Looking at the platform RIAs, I believe they've created sustainable models that won't blow up like earlier incarnations did. These firms have created real, enterprise-grade infrastructure, internal markets for owner liquidity and demonstrated organic growth capabilities.
"I've found that RIA owners have matured quite a bit over the last few years," Selig adds.
---
---