Bill Crager: [Growth] is what I'm focused on, period.
Envestnet may be in play as takeover target, according to one report, but CEO Bill Crager sure isn't talking that way. In fact, his words to Wall Street today suggest quite the opposite.
The Chicago outsourcer to 108,000 financial advisors is courting -- or politely managing -- buyers willing to pay a premium on top of its roughly $70 share price, according to Crager.
Bloomberg, however, first reported Tuesday that it had specific knowledge of at least one potential buyer.
Barron's upped the ante yesterday (Feb. 23) with a report that Envestnet had retained Piper Sandler to "sell all of the company in an auction geared to private-equity firms." It cites five sources, all of whom were not identified.
Piper Sandler declined comment. Envestnet also declined to comment, calling the reports speculation, according to the publications.
The national media's articles may also be off in how they are describing Piper Sandler's role, said Dan Seivert, CEO of ECHELON Group, an RIA M&A shop in Manhattan Beach, Calif.
"My sense is they are likely receiving unsolicited offers for the company and need assistance in fielding those," he says by email.
Attractive target
Wall Street at least partially bought the rumors, sending shares racing higher against a downdraft in stock pricesTuesday (Feb. 22) on growing tensions in Ukraine.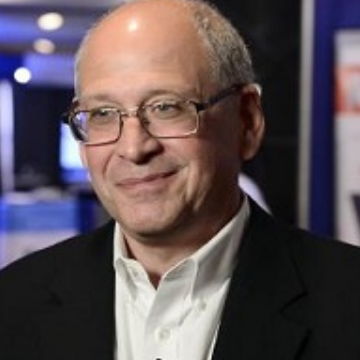 Shares closed today (Feb. 24) at $71.70, up 73 cents, or 1.03%, about midrange for its 52-week swing between $61 and $85.99.
Yet the shares are still valued at less than $4 billion. Barron's quotes an analyst who pins the buyout price closer to $8 billion by 2023.
Promising fintechs fetch 24- to 26-times forward EBITDA. At a projected $309 million, Envestnet's valuation ranges from $6.8 billion to $8 billion, including $425 million of net debt, Peter Heckmann, senior analyst at D.A. Davidson told the Dow Jones weekly.
"The fact that there is takeover interest in Envestnet is not a surprise," says Joel Bruckenstein, producer of T3 conferences. "I'm surprised we haven't seem interest like this sooner."
To explain, he adds. "Their user base of advisors is large. They own some great properties (MGP, Yodlee, Tamarac) as well as the core Envestnet platform, a business analytics business, and much more."
The Barron's take -- and RIABiz follow-up -- may have served as the last word on the matter but for fortuitous timing: Envestnet's conference call with Wall Street analysts was held today.
The first analyst question came from Analyst Devin Ryan of JMP Securities who sheepishly asked if Crager could "shed any light on the recent articles in the press."
JMP is small but influential San Francisco investment bank owned by Citizens Financial Group, Inc., headquartered in Providence, R.I.
At that point, the question was largely moot, because Crager -- clearly anticipating it -- had just spent 20 minutes emphasizing Envestnet's vision far into the future -- but particularly 2022 itself.
But Wall Street analysts' patience is traditionally measured in quarters, not decades.
Crager used multiple expressions and metaphors to say this year the grander "intelligent financial life" vision comes together in tangible form.
Crager finished his comments to analysts by saying he is concentrating on growth, "period."
Peddle to the metal
He has been counseling patience for a couple years but riled Wall Street last year with the firm's decision to spend $30 million more in 2021 than it previously signaled on new hires for future-looking projects.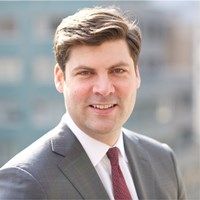 Shares tumbled by 20% before slowly climbing their way back. See: Envestnet shares nosedive before regaining some ground after Bill Crager lays out bold new 'post-COVID' vision and tosses one 'curveball'
That $30 million amount has since been increased to near $50 million -- a drag on net income, he noted on the call.
"2022 is a year of execution for us," Crager said. See: Bill Crager buys Wall Street patience by detailing how Envestnet can rent out brainpower, deliver 'wellness' and be rewarded with revenues at an astounding 40 basis points higher
"We are not taking our foot off the gas," he added.
"Envestnet continues to invest and innovate the capabilities that enable our clients to help more and more people achieve a connected, intelligent financial life.
"We are executing on our roadmap and focused on driving accelerated financial results for shareholders," remarked Crager in a release.
Pete D'Arrigo, Envestnet chief financial officer, assured analysts on the call that "[Envestnet] turns the corner in 2022."
Deliberate progress
Crager explained that one corner set to be turned this year was its disparate technologies and how they will finally all land on one super portal. A demo should be ready for the company's May in-person RIA event.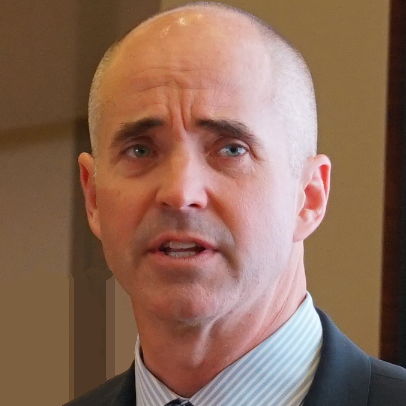 Not only has Envestnet acquired MoneyGuidePro for planning, but it has also partnered with YieldX for better bond buying. Never mind Yodles. See: Envestnet leads $18.5-million 'A' raise in YieldX to shore up the '40' in the $5-trillion -plus of 60/40 portfolios it adminsters for 108,000 advisors
The Barron's and Bloomberg articles both characterized the ongoing M&A drama at Envestnet as fallout from the continuing aftershocks from the tragic loss of former CEO Jud Bergman on Oct. 3, 2019. See: Jud Bergman, wife Mary Miller-Bergman die tragically in San Francisco head-on car collision, stunning a devastated RIA business community
Yet that narrative of Bergman leaving a firm in orphaned disarray doesn't seem to square with the events at Envestnet itself, according to Bruckenstein.
It has moved deliberately as Crager went from being interim CEO to CEO. See: Behind the scenes, Envestnet's board of directors had much to tussle over before finally subtracting the 'interim' from Bill Crager's CEO title
"Bloomberg comments were backwards looking with regard to Jud," he says.
"He was a great leader, and he was the public face of the firm for many years, so that is natural. "Bill [Crager] and Stuart [DePina] are perhaps being underappreciated by Bloomberg."
---
---