Sue Thompson: The only free lunch in investing is diversification and that's the case here.
Brooke's Note: What are asset managers good for? Increasingly the answer is that they are finding ways of being the well-resourced middle player that tames Wall Street into delivering their expertise fairly and efficiently to Main Street investors. In this case, State Street is delivering vastly superior yields at hopefully just modestly higher risk by getting Blackstone to use its expertise, minus any Wall Street attitude, to deliver a new ETF. What seems commendable is State Street walking before it runs in brokering interactions of wolves and lambs -- having done a test ETF since 2013 with Blackstone. Maybe Wall Street, investors and even incumbent Wall Street managers all have a bright future -- with RIAs there to make sure investors don't get too trusting.
State Street Global Advisors (SSGA) gave Blackstone a short leash to generate higher fixed-income yields in 2013 -- to great success in 2021.
Now SSGA is lengthening the leash this year to let Blackstone go after even higher yields with a new product that includes junk bonds in its portfolios.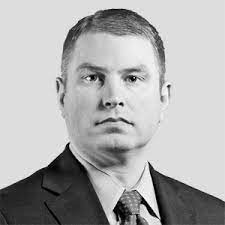 The $4-trillion Boston asset management arm of State Street Corp. (NYSE: STT) is launching the SPDR Blackstone High Income ETF (HYBL).
The Wall Street sub-advisor, Blackstone Credit, will have the discretion to cut loose a little more after eight years of restraints.
"We're very excited to get this out," says Sue Thompson, head of SPDR Americas distribution at State Street Global Advisors in an interview from her Phoenix base.
High-yield bonds, or "junk" bonds, pay higher interest rates because they have lower credit ratings than investment-grade bonds, namely those rated below BBB- from S&P, or below Baa3 on Moody's scale.
Cutting in
The HYBL's fund holdings largely straddle the C and B lines, hence they throw off a healthy yield of more than 5%, according to State Street's website.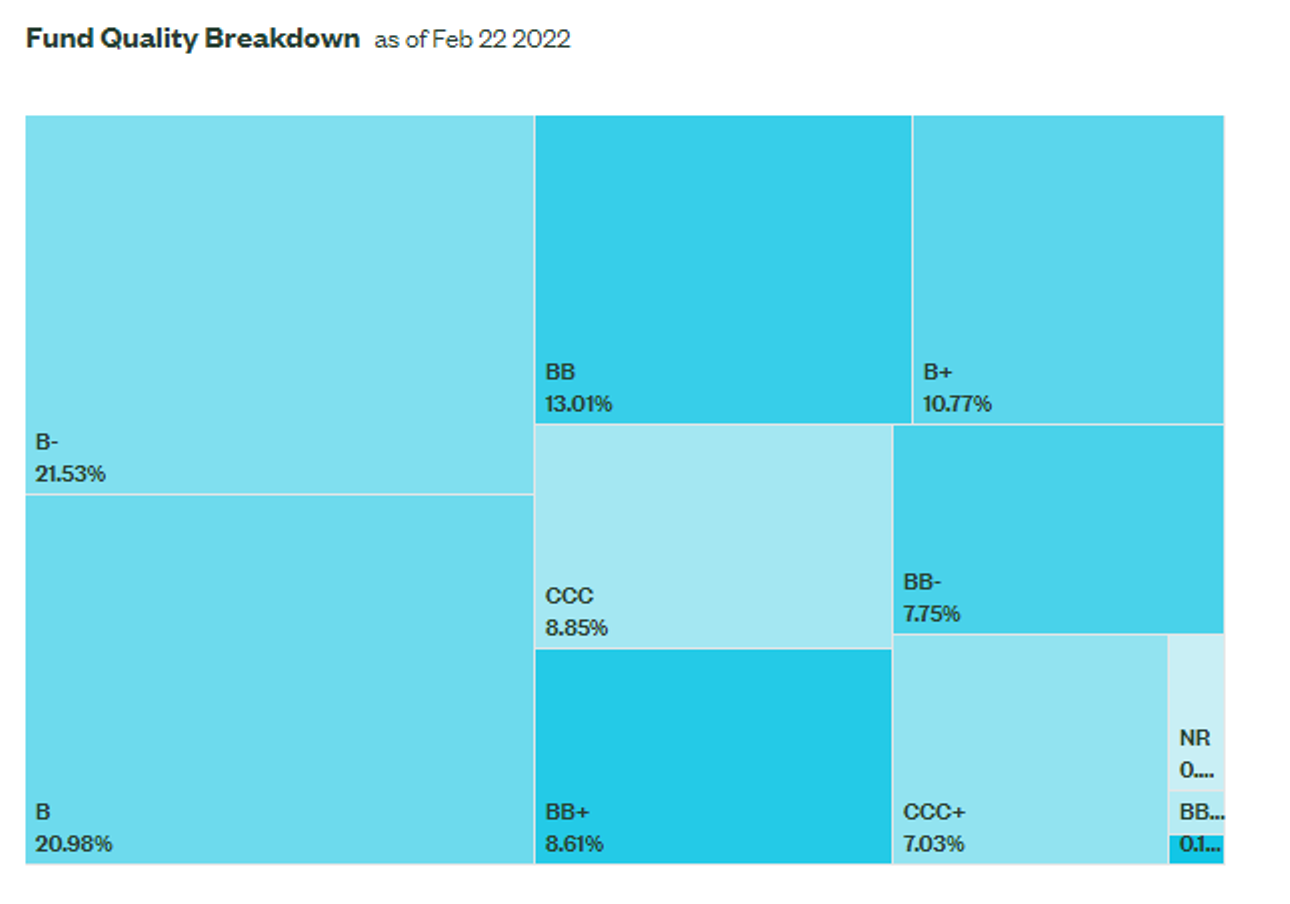 The current U.S. federal prime rate is 3.25%. Money market funds currently pay an insulting average annual 40 basis points.
T. Rowe Price took the extraordinary step of acquiring Oak Hill Partners for $4.2 billion to gin up yields and profit margins. See: T. Rowe Price completes lightning $4.2-billion deal to become 'alternative credit' leader by delivering heavy cash at closing and promising light touch
Even Vanguard Group has openly chased higher yields on investors' behalf -- and cut itself in with healthy fees. See: A 'late' Vanguard Group joins crowd selling ultra-short bond ETF --managed by humans -- after money markets refuse to rebound
The yield on the 10-Year U.S. Treasury rose from 1.63% to 1.97% or 21% since the start of the year, according to data published by Brad McMillan, chief investment officer for Commonwealth Financial Network.
That's a mighty leap but still a paltry return on an absolute basis.
"As investors search for higher yields, demand for senior loans and high yield corporate bonds is on the rise," Thompson stated in a release.ck to
Just because yields are low doesn't mean investors should flock to higher yield bonds, says Brent Burns, CEO of Asset Dedication.
"The high yield [category] is questionable as ever," he says. "When the stock market gets hit hard, high yield tends to go with it. That means when you want high yield to behave like bonds, it doesn't."
He adds: "I don't think high yield has gotten any less risky. It's just streaky. It can go through long periods where defaults aren't a problem. But when the economy falls apart, defaults on junk bonds come tumbling after. Unfortunately, recency bias lulls investors into forgetting what can happen. And product providers step in when investors become fatigued by low yields."
Rising rates
The enlarged SSGA mandate to the New York City alternatives manager of $881 billion follows the launch of SPDR Blackstone Senior Loan ETF (SRLN).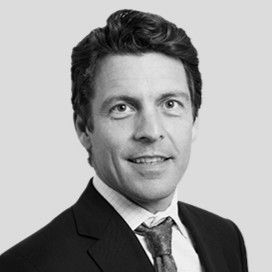 It added $6.7 billion of AUM in 2021 -- the largest inflows of any actively managed ETF last year.
Blackstone Credit's proprietary private credit fund also had a tremendous year -- growing to $33 billion in 12 months.
"We've been talking all year about how it is good to be in floating-rate senior secured loans in an inflationary, rising-rate environment," Brad Marshall, Blackstone's head of North America private credit told Barron's.
"Then, boom, in January, we really saw that come into play."
Loan esoterica
The floating-rate aspect of senior loans is underappreciated, Thompson says.
"You could get a higher rate and it's floating rate so you don't get hit [by inflation]," she says.
Senior loans is an area where active management is typically more prudent than index investing, Thompson says -- a reality appreciated by advisors.
"A lot of clients are very conversant in fixed income," she says. "But the esoterica of senior loans is not their forte."
Blackstone's strength is the esoterica of credit investing, says Dan McMullen, head of North American Liquid Portfolio Management for Blackstone.
"We see a compelling opportunity to generate income in high yield corporate bonds, senior loans and CLO debt securities through our active management approach," he says in a release.
"HYBL will build on the proven track record we have established through SRLN with State Street and benefit from our deep expertise in credit investing."
Courting risk
Thompson notes that State Street's willingness to hire third-party expertise gives it an edge in many cases over, for example, BlackRock, (her former employer) which manages investments in-house.
SRLN's total assets are now a towering $9.9 billion, according to Morningstar, and its yield is about 4.18%. SRLN and HYBL both charge a 70 basis-point fee. HYBL has about $127 million of assets a few days into its launch.
The new SSGA-Blackstone product, HYBL, courts more risk than SRLN to gain a better yield -- currently about 100 basis points more.
As sub-adviser of HYBL, Blackstone will actively manage a diverse portfolio of high yield corporate bonds, senior loans, and debt tranches of US collateralized loan obligations (CLOs) -- a single security backed by a pool of debt, typically corporate loans with low credit ratings.
"The only free lunch in investing is diversification hand that's the case here," Thompson says.
---
---