Joe Lonsdale: We have a bunch of creative ideas based on lessons learned.
Brooke's Note: Addepar was the upstart seemingly only yesterday, forging its own path to $3-trillion-plus of AUA, in part, from RIAs -- with very much of an alternative investments bent. 'Yesterday,' however, was 2009. It may explain why Joe Lonsdale, founder and chairman of Addepar, is starting with a white piece of paper to found a new alts company. He is playing down its threat to his first big alts creation, but he is also taking Addepar talent along with him, and this time, he is actually naming the venture after ... himself. One thing is for sure, the always-cry-wolf alts business is finally heating up with CAIS and iCapital leading the way with raises in the past few months surpassing the past few decades for the category. The launch of Lonsdale Investment Technologies at this time is no coincidence. Alts are not 'solved' by any means and capitalism allows for step-on-toes attempts at disruption like this seemingly cannibalistic one. It's just that the bolder it gets, the more risk it involves. Addepar appears pretty rock solid after a couple years of adding $15 billion a day. That's a lot to put on the line and presumably Lonsdale knows that.
Joe Lonsdale is preparing to launch a new alternative investments company that one source claims has Addepar staff "polishing their resumes."
Based in San Francisco and set to launch later this year, Lonsdale Investment Technologies (LIT) will compete with alternative investment (alts) marketplaces like iCapital and CAIS, sources state.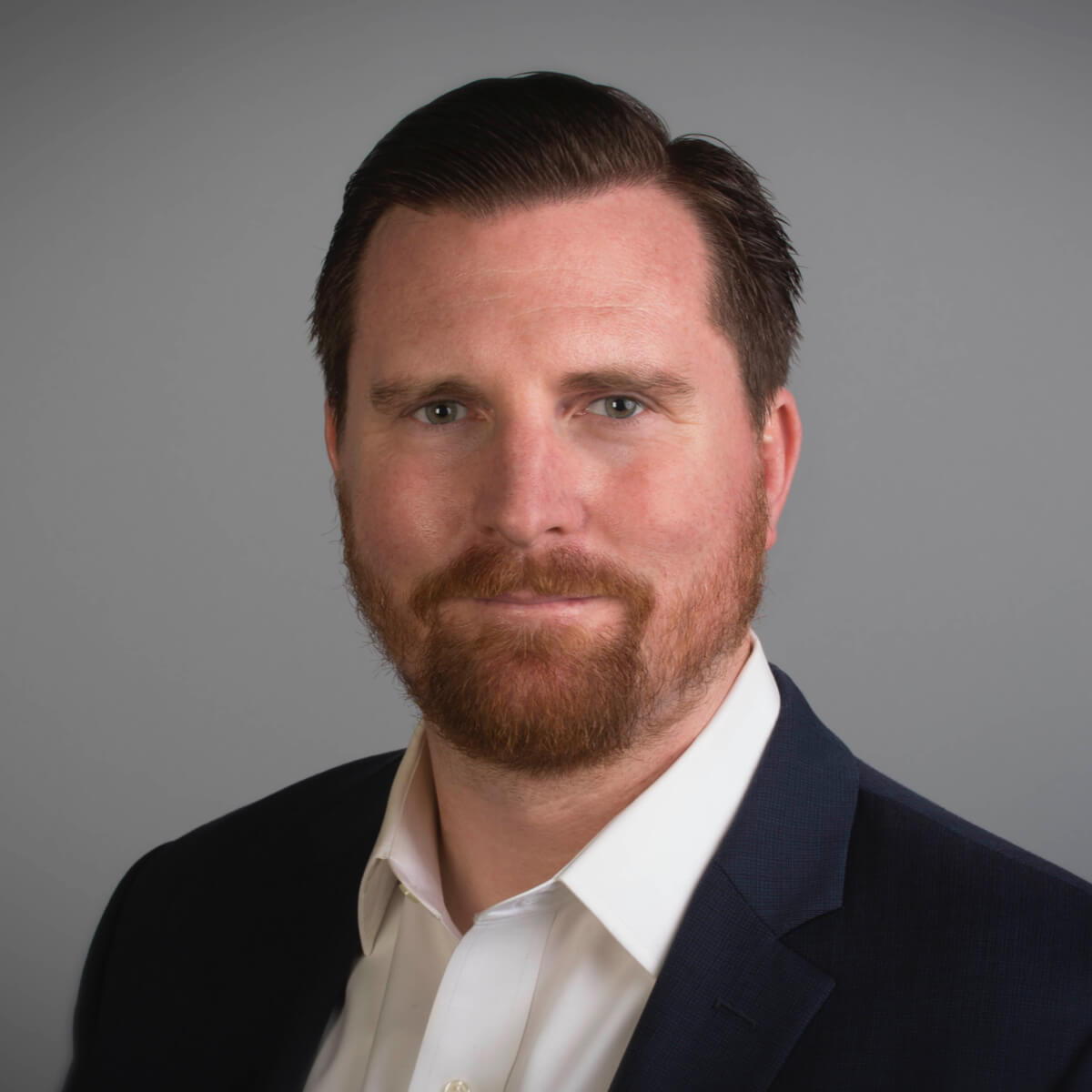 "Our platform provides financial advisors with expert insights and tools to help them discover, execute and service private investment strategies," the company states on LinkedIn.
But the new venture is "symbiotic" with Addepar, rather than a threat, according to the firm.
Tiger Global Management will invest "at least $50 million as part of a Series A funding round for the new business," according to The Information. See: Tiger Global, a Wealthfront owner, also is now backing to the hilt a 401(k) robo, staffed by Wealthfront alums; Synergy anyone?
Addepar is certainly known foremost as a performance reporting software company -- purpose-built for making a silk purse out of a sow's ear composed of the less regulated, unstandardized data flowing from the world of private investments. See: Addepar now counts 20% of Barron's Top-100 RIAs as clients, but Tamarac, SS&C Black Diamond and Orion all retain an edge
Yet Addepar has made noise about extending further up and down the value chain. It launched its own alts marketplace in May 2020. See: Addepar extends business model to become player in investments -- a secretive project 10 years in the making.
Former Addepar executives make-up 15% of LIT's 34-member staff, including two of its co-founders.
Lonsdale -- who co-founded Addepar, a Mountain View, Calif., performance reporting software vendor, in 2009, sees his new venture "steering clear" of incumbent ventures.
Yet, he concedes that the startup's business model bearing his name benefits from "lessons learned" from hard experience earned at Addepar.
"As we've assembled the LIT team, with some of the top minds and leaders I know in finance, we have a bunch of creative ideas based on lessons learned which are very complementary to Addepar," he explains, via email.
"I don't think of CAIS and iCapital as direct competitors to LIT ... but they are definitely participating in related areas, yes," the LIT CEO and chairman adds.
Creative approaches
LIT says it helps "discover, execute, and service private investment strategies."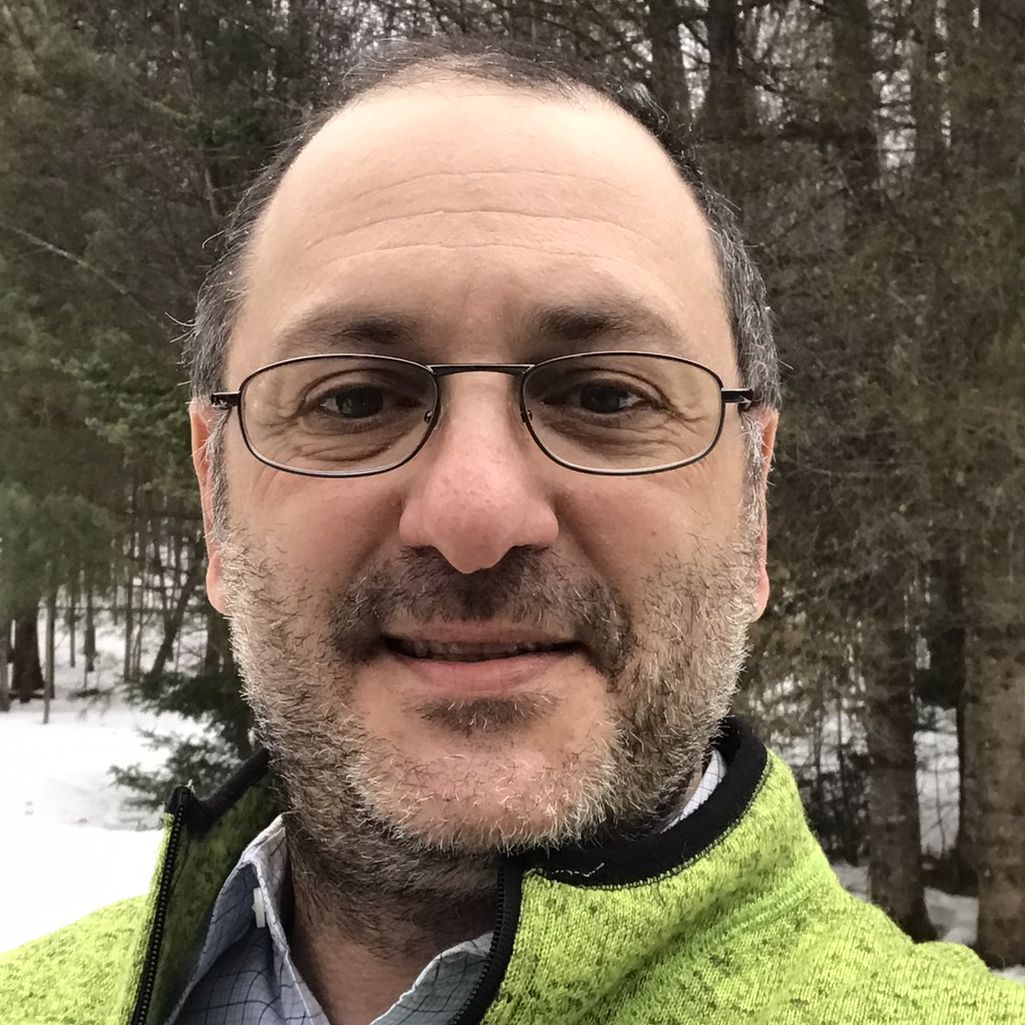 In contrast, iCapital says it "facilitate[s] access to private markets investments for their high-net-worth clients by providing intuitive, end-to-end technology and service solutions."
In a series of job advertisements, LIT also describes itself as providing "exclusive educational content, personalized guidance, bespoke investment options, and a streamlined investment process" for non-institutional investors, including RIAs.
Lonsdale, who remains Addepar executive chairman, declined to answer specify the dimensions of the business model -- except to hint that there are new ways to skin the old cat.
"LIT hasn't launched and isn't saying too much right now," he explains.
"[But] as the alternative space matures there's room for creative approaches and ways of building and funding and partnering with advisors to educate people about products that might not have worked in the past," he adds.
Birds of a feather
Lonsdale executives repeatedly denied that LIT's arrival signals Lonsdale's waning interest in Addepar.
Addepar executives also rejected the claim, made by one source that Lonsdale has given up on Addepar's own attempt at building its own alts marketplace.
"The close relationship between Addepar and LIT is a strong and symbiotic one, anchored by Joe [Lonsdale]'s continued commitment," says Addepar spokeswoman Meagan Ward, via email.
"Addepar had its best year ever in 2021 and has awesome momentum ... I'm thrilled with the incredible progress the company has made," adds Lonsdale.
"Horse hockey," says Brian Shapiro, CEO of Altsmark, a Manchester, Vt., low-cost alternatives data aggregator and performance reporting software vendor.
"Addepar went out years ago, formed a broker-dealer (Acervus Securities), and started a marketplace. That's exactly what LIT is making, along with specific ALTs technology. LIT is an indictment of their failure to deliver," Shapiro argues.
"Rumblings from [staffers] are that they're angry [Lonsdale] is doing this ... half of them started polishing their resumes ... in the marketplace side of the house. If everything was peachy and they were going to IPO and make everybody mint, why would anybody leave?" he asks.
Parallel companies
Lonsdale points out it's not the first time he's set up a company parallel to Addepar.
He names as examples private secondary shares broker Zanbato, and fund subscription software company Anduin Transactions.
"Creating companies by partnering with top talent and building innovative solutions is the best way I know how to fix many of the challenges that exist in industries that aren't working for everyone as well as they could," Lonsdale explains
"There is a ton to do to improve the world of alternative investing and it's important because it influences so many industries. This is especially true in investment categories that have historically been fragmented, unwieldy, and opaque, like private markets," he says.
Stealing thunder
Today, CAIS and iCapital in New York City are two of the biggest players in the ALTS market for RIAs, via a single distribution platform.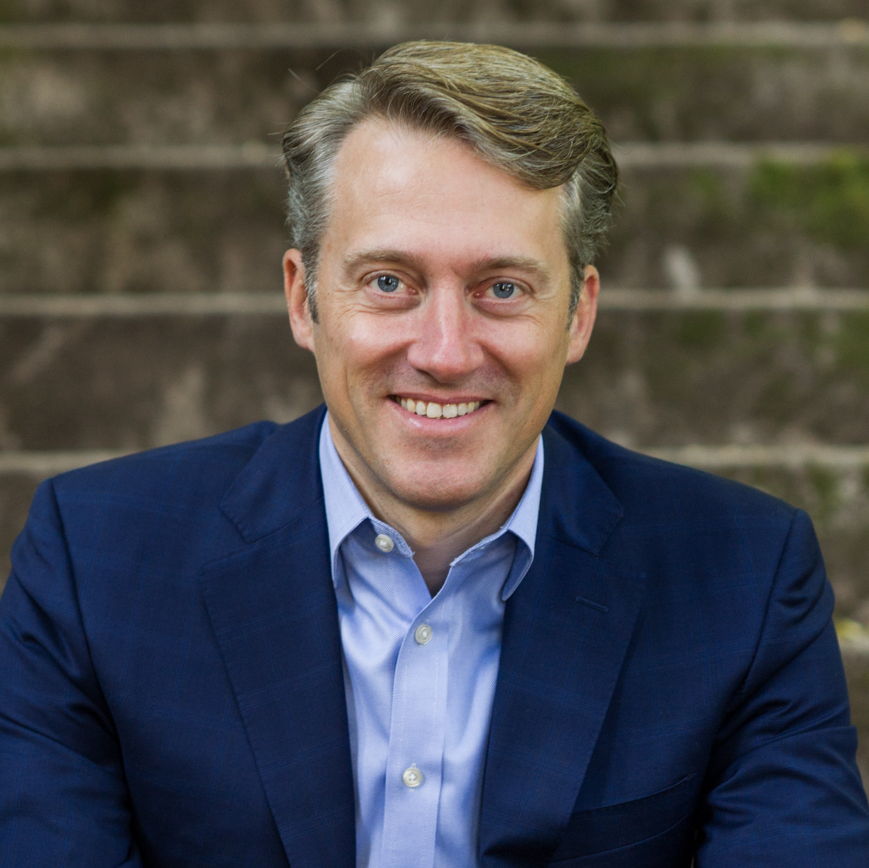 CAIS just strengthened its partnership with $350 billion in managed assets RIA roll-up Focus Financial. See: Focus Financial tightens ties with CAIS to boost alts, just don't say the arrangement much resembles CI Financial's deal to buy a stake in GLAS Funds.
Both are heavily backed by venture capital investors.
CAIS has raised $306 million to-date, according to Crunchbase data; iCapital has raised $729.2 million, including a heart-stopping $440 million raise last July. See: iCapital raises heart-stopping $440 million at $4-billion valuation, after signing big deals to become the alts engine of Envestnet and Allfunds.
Yet neither firm boasts a wide moat because swapping marketplace vendors isn't onerous, says Doug Fritz, founder and CEO of F2 Strategy, a consultancy in Tiburon, Calif.
"It's an easier market to penetrate [than performance reporting]," he explains.
Rolodex in action
LIT may also have a genuine point of differentiation from the get go, says Shapiro.
"Lonsdale has confidence in the strength of his rolodex and reputation to get a lot of private equity and venture capital fund managers [on the platform]," he explains.
"CAIS et al. are largely hedge fund ... [but LIT could have] all the West Coast VC shops ... and with [Peter] Thiel ... he'll get hedge funds too," Shapiro concludes.
Lonsdale co-founded big data giant Palantir with billionaire investor Peter Thiel, and others, in 2003. Thiel founded the hedgefund Clarium Capital Management in 2002. His other partners included Alex Karp, Stephen Cohen, Nathan Gettings.
Though the new company is deemed a San Francisco firm, Lonsdale reportedly grew fed up with the city's liberal politics and California's higher taxes and moved Palantir to Denver. He moved his venture capital firm, 8VC, and his family to Austin, Texas.
Suitability alts
Wall Street and alts industry lobbying efforts to reduce regulation on alts to a suitability Q&A could also inform Lonsdale's decision to launch LIT, according to Shapiro.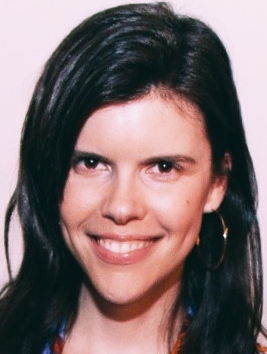 Today, alts investors must be 'accredited," that is, wealthy, and demonstrably able to prove knowledge of private markets.
"[Alts] will be suitability driven, in the form of signing an agreement … like downloading an app of your iPhone. If Lonsdale's looking at the same calendar I'm looking at, he's going, 'we've got two years, go'," Shapiro explains.
"As long as he gets pole position, or the two or three slot, he's golden, and [LIT] will be in one of those slots," Shapiro continues.
"When the floodgates open up, we'll all be good ... we're all looking at the same two year window. Lonsdale is a super smart guy," Shapiro concludes.
The precise value of the alts market varies, depending on precisely what investments you include in the segment.
Some definitions include everything from private art and car collections to hedge funds, venture capital and private equity.
Yet alts account for at least $9 trillion, with $5.8 trillion, or 64% coming from private equity, according to Moody's 2022 asset management outlook.
An Oliver Wyman US Markets report from 2020 values private capital investments at $30.5 trillion. Preqin's 2022 global alternatives report values the market at $13 trillion.
The market is "expected to grow by $2 trillion," the ads say.
Engineer builders
LIT is also backed by San Francisco venture capital company, 8VC, where Lonsdale is a general partner.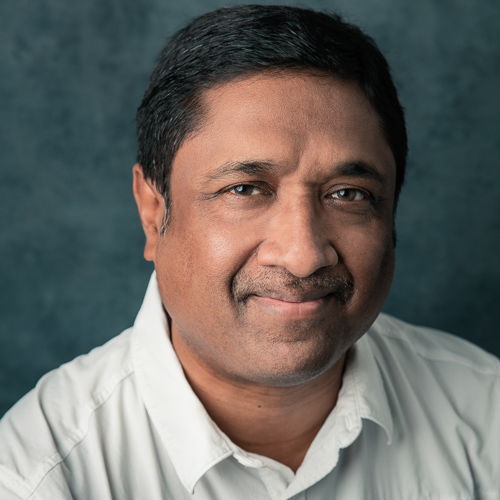 "Despite being pre-series A, we're already backed by a major VC firm," LIT boasts, in promotional materials.
Two of LIT's co-founders, William Armanta, who spent eight years at Addepar, and former Bridgewater associate Jacob Miller, also list advisory positions at 8VC on their LinkedIn profiles. A further four 8VC staff hold dual roles at LIT.
"Only in a firm like 8VC can we be hands-on 'engineer builder[s]' and investor[s] at the same time," writes 8VC partner and chief technology officer (CTO), Bhaskar Ghosh, on LinkedIn.
Ghosh served as temporary LIT as CTO for eight months, overseeing its software hires. He stayed on at the start-up as an advisor.
LIT, which continues to advertise 22 job openings, has not been shy in hiring across the alts industry -- or cannibalizing talent.
In full, it has hired six 8VC staff, and employs four with ties to Addepar, three who worked at Bridgewater and one apiece with connections to Intuit, Artivest, CAIS, FS Investments, PIMCO, BlackRock and Fortinet.
Two of LIT's Addepar hires were still under contract at the performance reporting firm when they joined the start-up, but in each case, Poirier was consulted, and gave his blessing, according to people familiar with the matter.
Former Artivest general counsel and chief compliance officer Kamal Jafarnia, now LIT general counsel; former Addepar director of engineering, data integrations and analytics, Matt Reed; and long-standing private equity advisor Patrick Weiss complete the list of LIT's six co-founders. See: No sooner does Lawrence Calcano raise $146 million than he buys rival Artivest.
You scratch my back
Addepar can also benefit from LIT's entry into ALTS, according to Fritz.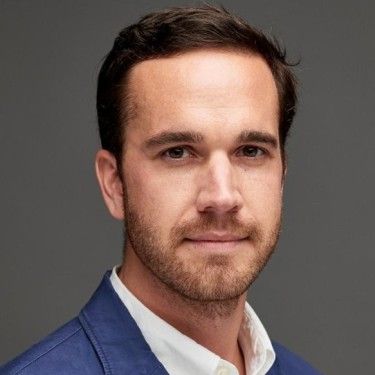 "There's no standardization in a lot of cases in terms of [ALTS] data and so [Addepar] can be great at capturing, formatting, presenting, operationalizing, but only as far as the data they're getting is good," he explains
"If you're operating a hedge fund and you feel like you're not able to attract as many assets because you're getting more competition with standardized platforms, maybe that will push it," he continues.
"[So if LIT] builds a marketplace that gives [ALTS] cats a platform to manage positions, distributions and communications … while [it] captures data … in a more standard way … they've just closed that circle … and it would make Addepar a much more attractive tool," he concludes.
Today, software companies still require manual intervention to aggregate and report on the majority of ALTS -- a fact that necessitates partnerships between specialist data crunchers like Private Client Resources and Canoe Intelligence, and performance reporting companies like Addepar.
Some companies, Altsmark included, have also begun to build or buy natural language processing capabilities in a bid to reduce their reliance on human intervention.
Scrappy-do rides again
Lonsdale may also have had little choice but to launch a new company, precisely because of how successful Addepar has been, says Joe Price, senior manager for consulting services at F2 Strategy.
"Addepar are [is] longer the scrappy startup, and [for] big companies, it's harder to be as nimble, so it makes sense to innovate in a new market with a separate company," he explains.
Price's argument matches statements made in LIT's promotional materials. They describe LIT as a company with a "scrappy start-up culture" that encourages staff to "fail fast" -- a reference to a Samuel Beckett turn-of-phrase long appropriated by Silicon Valley.
Yet Addepar's no slouch, says Lonsdale.
"[It's] still nimble and building a lot!" he asserts.
Today, Addepar's software administers $3.5 trillion in client assets – a figure growing by $15 billion a week – on behalf of 700 firms, according to the company.
Ten years ago, Addepar hit its first $50 billion in administered assets.
Some 40% of the assets Addepar administers are alts, according to the firm. See: Addepar hits $50 billion of assets and turns its eyes to Advent-Black Diamond's plump RIA market.
---
---
Mentioned in this article:
Addepar
Portfolio Management System
Top Executive: Eric Poirier
---
---
---
Mike
February 23, 2022 — 4:19 PM
As a shareholder I feel that this move is in contrast to one of the foundational principles that Addepar was founded with: Alignment