Matt Brown: 'This allows us to automate and digitize fund onboarding so it's not a 'pain in the neck.''
The largely accidental and fragmented $30-billion of AUM shared between Focus Financial Partners and CAIS is now being organized into a deliberate, streamlined "platform," giving CAIS 'dramatically expanded' powers to onboard assets and bulk discounts--even RIA pet investments with no home.
Focus, an 84-RIA New York City rollup with about $350 billion of AUM, will now deal home-office-to-home-office with a fellow Manhattan firm that specializes in serving up alternative investments in an appetizing fashion.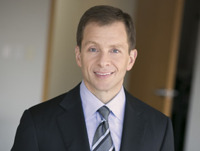 The shared Focus/CAIS account actually makes it far easier for RIAs to be RIAs but without manual intervention.
Investments bird-dogged internally show up on equal footing with "platform" investments for operations and viewing, says Michael Nathanson, chair and CEO of The Colony Group, which manages $13 billion of AUM, from Boston via email.
"Funds that Colony sources and researches can be centralized and operationalized on the CAIS platform, creating greater efficiency," he says. "Second, CAIS will launch and administer multi-manager fund structures that we can make available exclusively to our clients."
Condensing all alts-related information is key, a Focus spokeswoman explains.
"Example, if a partner firm logs into CAIS, their alternatives profile is there; the training their advisors have done is there and the backend reporting is there," she says.
Buying power
The unity also creates buying power with CAIS, which just raised $225 million at a $1 billion valuation, according to its CEO, Matt Brown. See: After RIAs finally board the alts train, holdout Apollo Global lavishes two big alts players with $6-billion and $1-billion valuations, respectively; thank COVID, one CEO says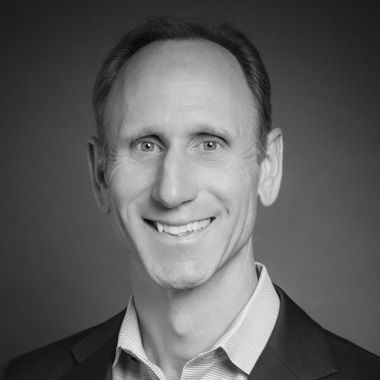 "CAIS isn't charging Focus or their partner firms for this custom platform solution. We have a 10 year-plus relationship with Focus and see this as a way to deepen our commitment to drive business efficiencies."
He adds: "With Focus now using one platform, Focus can be viewed as a unified $350-billion pool of capital. That brings them leverage in the market on pricing and terms."
The deal comes a few months after Focus's emerging super-rival, CI Financial, (NYSE: CIXX) announced a stake in GLAS Funds, LLC , a $1.1 billion AUM turnkey alternative investment platform and alternative asset management firm in Cleveland.
Conflict-aversion
Don't get the two deals confused, says a Focus spokeswoman by email when asked about parallels.
"To be clear, Focus did not take a stake in CAIS as that would create a conflict of interest for our fee-only firms," she wrote.
"This is a new value-added offering by Focus for its partner firms. But as with all our value-added programs, our partner firms are not required to use this platform."
CI Financial has not said whether it will make GLAS mandatory for advisors.
Unlike Focus, which typically buys 100% of the assets and approximately 50% of the earnings, and gives principals autonomy, CI Financial buys them outright to exercise more centralized control and cost sharing.
Focus declined to confirm or deny the $30 billion CAIS claims is shared because it's not a figure it discloses, the spokeswoman said.
She verified the $350 billion in AUM.
"Focus's selection of CAIS was driven by the broad use and adoption of CAIS by Focus Partner firms and our commitment to the independent channel versus wire-house," says Brown when asked about the edge his firm has over larger rival iCapital in securing this deal.
iCapital factor
iCapital does business with Focus Financial, as well, and will maintain that relationship based on the Focus's commitment to "open architecture," according to Focus.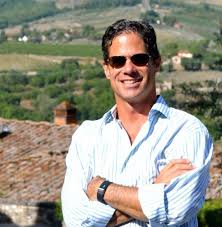 "We have good relationships with, and respect for, both iCapital and CAIS. Our partner firms work with both iCapital and CAIS as they all operate in an open architecture environment," the company said.
Lawrence Calcano, CEO of iCapital, adds: "We have a very substantial RIA business that includes many well north of $10-billion-plus."
CAIS is a smaller firm that is racing to close ground.
"Our technology capabilities have expanded dramatically over the past 14 months (our tech team alone has grown by 8 times)," Brown adds by email.
"This allows us to automate and digitize fund onboarding so it's not a 'pain in the neck.' Said differently, we created a way to scale fund onboarding."
Asked about what made its relationship with CAIS special, Focus mentioned two points:
"Focus firms will be able to add their own sourced third-party funds to the platform and benefit from centralized monitoring, transacting and reporting," said the Focus spokeswoman.
iCapital has been able to onboard third-party funds for four years, says Calcano. RIAs really appreciate it, he adds.
"It's very important to RIAs to add managers they're sourcing," he says. "If they've had a long relationship, they want to keep that going. People don't want multiple platforms but they like the ability to customize."
Simple for Fidelity, Schwab and Pershing
All funds listed on CAIS undergo Mercer's independent due diligence and ongoing monitoring. Mercer diligence reports and fund ratings are available to advisors on the CAIS password-protected platform.
CAIS streamlines the end-to-end transaction process through digital subscriptions and integrated reporting with Fidelity, Schwab and Pershing, which make investing in alternatives simple.
"The CAIS Platform will make alternative investment strategies seamlessly available, providing a significant benefit to Focus partner firms," said Tony Abbiati, CEO of SCS Financial, in a release.
His firm manages $28.9 billion of AUM from Boston, according to its ADV.
---
Related Moves
August 13, 2022 – 12:39 AM
---
February 6, 2021 – 2:39 AM
---
---
Mentioned in this article:
---
---
---