Mike Reust: It is the intent to sunset the brand in the future.
Brooke's Note: Talk about CEO-level decisions. Betterment, the top stand-alone robo-advisor, got there largely by staying patient across the board, relying on organic growth, a fly-close-to-the-ground investing philosophy and low prices by most any standard. Sarah Levy's green-lighting of the Makara deal doesn't just depart from all that, it also embraces the X factor of investing in digital assets. It seems to me like counterfeit money that will go 'poof' or the Next Big Thing with nothing much in-between. What lady-or-tiger investments have ever been analogous to it? In the case of Makara, it only gets more interesting when the details emerge, which Oisín Breen, who eats details for breakfast, delivers like a fine buffet.
Betterment is buying cryptocurrency startup Makara to answer a triple threat posed by client pressure, impatient VC investors and a need to keep up with competitors in the rapidly digitizing financial services industry.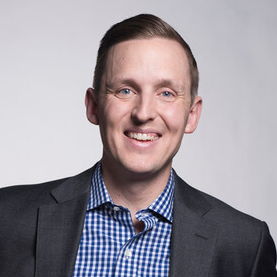 CEO Sarah Levy was likely motivated, in part, by an internal survey that showed 60% of her traditional clients and 90% of millennial clients want a cryptocurrency investing option. See: Betterment's net new clients jump 116%, in step with Sarah Levy's first few months.
What's more, its earliest VC investors have been locked into the firm for 14 years, with the latest raise last September. The VC industry proto-typically thinks cash-out after seven years.
Betterment, one of the last holdouts, was also falling behind firms like SoFi and Robinhood. Even traditionally staid companies like Fidelity Investments are moving into crypto and it's at least on the third-party menu at Charles Schwab & Co. Vanguard Group does not even claim to have it on radar. See: Charles Schwab & Co. dials in what it may consider SEC's all-clear signal on bitcoin, while Vanguard's take includes nothing to turn a red light green
"It is just not reasonable for us to have a story about not having crypto," Betterment President Mike Reust told Investopedia.
"It's smart business," agrees Ric Edelman, founder of the Digital Assets Council of Financial Professionals, a trade group focused on digital asset education.
"Crypto is a huge investment theme which can't be ignored. One point is clear ... failure to innovate and stay current always leads to obsolescence and bankruptcy," he adds.
Wagging the dog
Betterment, however, may be under the gun in more ways than one, and some analysts think the market is forcing Levy's hand.
"Betterment has always been a managed, index-oriented, low cost platform, so this smacks of desperate measures ... [to] have some form of crypto on the menu to appease owners," says Tim Welsh, president of Larkspur, Calif., consultancy, Nexus Strategy, via email.
"The technology firm is no longer driving the bus. They're beholden to investor owners who are trend-followers, forcing Betterment to make this odd purchase so they can hopefully cash out soon on a digital asset dream.
"[Makara is] a square peg in the round hole, with high fees, separate accounts, and high risks," he says.
Levy's move to inorganically get spot bitcoin and other crypto-assets into mass affluent portfolios is simply the right move regardless of how wrong it might seem for the firm's presumed ethos, say other industry watchers.
"I salute Betterment on biting the bullet," says Lex Sokolin, global fintech co-head at New York City blockchain software company ConsenSys, via email.
Makara, eventually to be rebranded as Betterment, is a departure from Betterment's plain vanilla robo by allowing investors to allocate up to 100% of portfolios into crypto assets, including ones -- like Dogecoin -- roundly sneered at as "sh*tcoins.
Investors can, however, filter out coins they do not rate from their portfolios.
RIAs marginalized
Betterment's new crypto trading software will also connect up with Betterment's RIA custody business, Betterment for Advisors, although practical detail remains thin.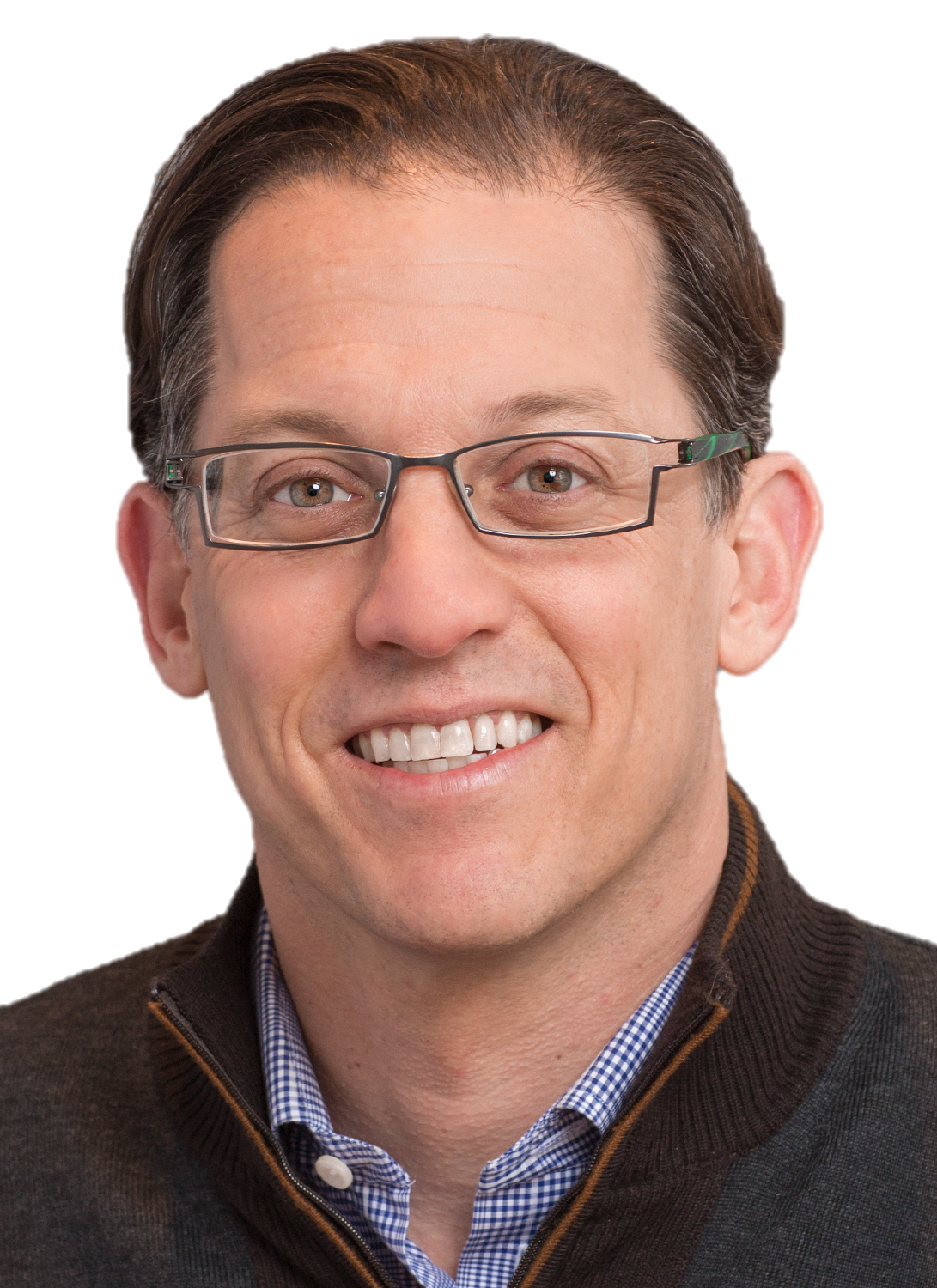 "Advisors will have the ability to offer crypto investments to their clients and this will be made available later this year," says Reust.
Betterment for Advisors general manager Jon Mauney promises further detail in a matter of weeks, according to Wealthmanagement.com.
Its arrival could be a huge boon, because diversified crypto portfolios could convince RIA clients to bring held-away crypto asests onto Betterment's platform, says Ben Johnson, director of global ETF research at research company and asset manager, Morningstar in Chicago.
"Offerings like Makara's may ultimately leapfrog registered crypto funds as investors' preferred means of building and managing allocations to crypto assets ... [and] if this sounds a lot like direct indexing, that's because it is," Johnson explains.
"Investors get all the benefits of owning a registered product [such as] safe custody, and ease of use, plus the ability to opportunistically harvest tax losses on individual assets and customize portfolios," he adds.
Wild fluctuations
But Michael Kitces, who hires Betterment on behalf of advisors as co-founder of XY Planning Network, says Makara is likely to be more of a hit with retail consumers.
"I suspect that they'll see higher adoption of the crypto offering than the average advisory platform," he says via email.
"But most of the advisor research still shows at best very limited interest in actually investing clients into crypto (if only given the sheer volatility).
Crypto prices have fluctuated wildly in recent years. For instance, it soared to $70,000 in November 2021, before falling to $35,000. Today, (Feb. 15), it trades at roughly $44,230.
"There are other crypto solutions coming online--from Onramp integrating to existing Crypto exchanges, Flourish building out their offering, BitRIA's crypto SMAs, etc. -- [so] I'm not sure that Betterment will win over many new advisors with a crypto offering, either." See: MassMutual upgrades Flourish to trade and hold RIA crypto AUM, compete at a Coinbase level, on strength of Orion, Black Diamond, Tamarac tracking -- but big RIA client, Buckingham, says 'no thanks' to the offer, for now
The company anticipates calls from RIAs, says spokeswoman Danielle Schechtman. "They've been very interested in having an offering like this for their clients."
Makara's approach to crypto is also the same strategy used by ultra-conservative institutional investors; it's simply been modified for retail.
The company embraces a conservative investing philosophy. It buys-and-holds assets then rebalances them on pre-defined allocations.
Currently, Makara is unequipped to harvest tax losses, but it is selling separately managed accounts -- albeit not based on indexes -- where specific holdings can be nixed according to investor needs and preferences.
Still, Welsh's skepticism borrows heavily from a reliable guide -- recent history.
Wealthfront--a company of like size, model and history--underwent a seeming personality change by embracing cryptocurrency not long before selling out to UBS to appease investors, he notes. See: Wealthfront gets new CEO who promptly sells to UBS, making Betterment CEO's day as last robo-advisor standing; but an insider claims the '$1.4-billion cash deal' may be less 'eye-popping' than it appears
Philosophical shift
Betterment's download of a competitor's software -- and 20 staffers -- into its ecosystem is also a departure from its home-cooked growth style.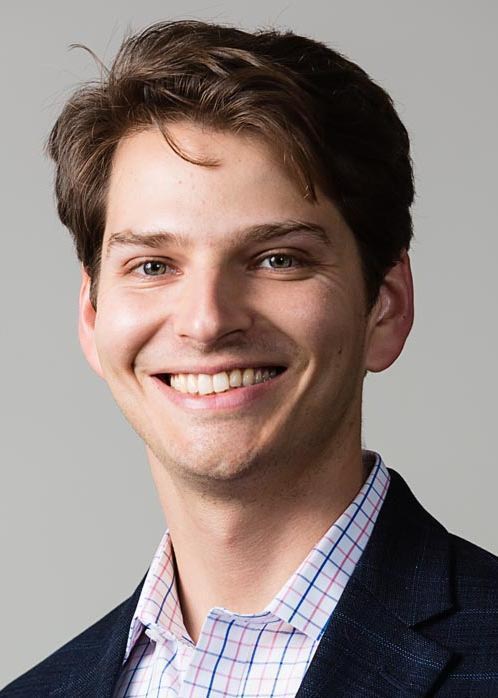 Under founding CEO Jon Stein, who Levy replaced in December 2020, the company grew organically by building capabilities not buying them.
In that sense, the Makara purchase continues the philosophical shift at Betterment under Levy's stewardship. See: After promising to make RIAs job one, new Betterment CEO puts trust in RIA brands.
Mandated to sherpa the firm to an IPO, Levy raised $60 million in fresh funds last September to expand its RIA custody and 401(k) businesses. She also oversaw the firm's move into ESG investing.
Levy is simply be doing more to keep the firm in touch with its clients, says Will Trout, director of wealth management at Livonia, Mich., consultancy Javelin Strategy and Research.
"There's an anti-authoritarian or disruptive twist to digital assets, and Betterment wants to tap into the zeitgeist," he says.
Clear minded
"Makara is to crypto today what we are to traditional investing, since pioneering robo-investing a decade ago," said Levy, in a release about the year-old startup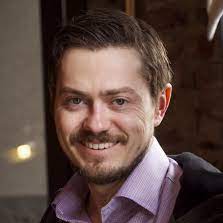 The Makara acquisition shows that Levy's vision is clear-minded, says Philip Waxelbaum, principal of Masada Consulting in Scottsdale, Ariz.
"The robo, crypto and broad-based ESG investors are the same cohort. [Crypto trading] is what the market segment demands, and Betterment is responding appropriately," he says via email.
The Wild West narrative around crypto that gives investors the jitters is also out of date, says Makara founder Jesse Proudman, in a Betterment blog post.
"Crypto is no longer 'fake' internet money. This is a real thing with tangible markets, and it's not going away," he writes.
Betterment did not reveal if Proudman will join its board should the deal close. Proudman sold private cloud software service Blue Box to IBM in 2015.
Strange bedfellows
Twitter wags were far more skeptical of the deal.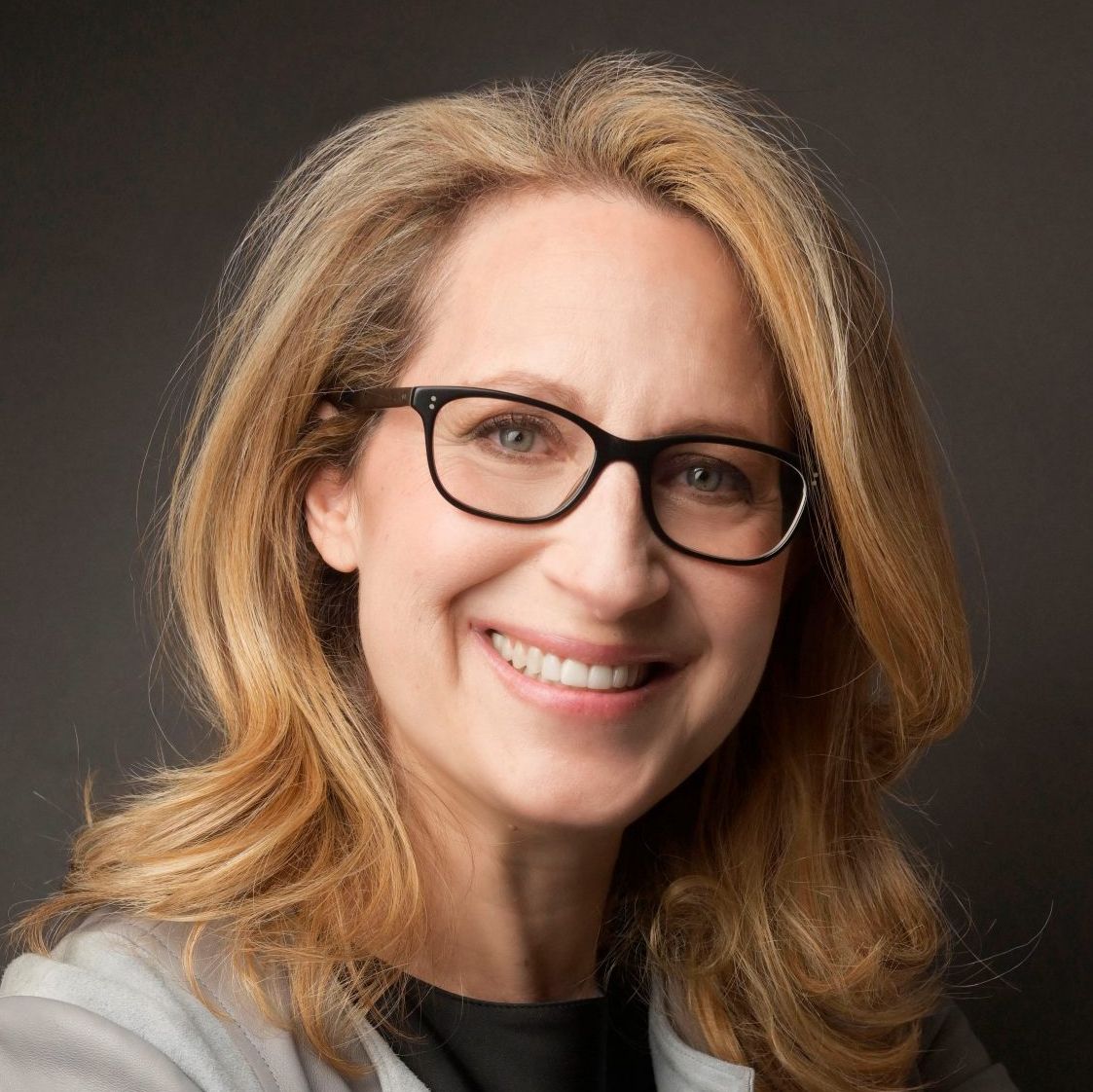 Some, for instance, sounded off over the ethical hypocrisy between Betterment's ESG funds and energy-intensive crypto trading
Yet the ESG argument is on shaky ground, says Sokolin.
"[It's] a weaponized narrative with more complex underlying questions than just energy consumption. I'm not sure [it's] being discussed in good faith."
Several newer cryptocurrencies do not employ the energy intensive mining process required by Bitcoin, including Solana and Avalanche.
Betterment acknowledges the issue. Reust says it's already pondering a fresh approach to reconciling the apparent oxymoron of ESG crypto investing.
"We're thinking actively about what a climate-aware crypto investment can look like, and we think we are positioned with an incredible opportunity."
Reust also has an answer to complaints on the Twittersphere that crypto trading adds unnecessary balance sheet risk to Betterment, should a currency collapse. It has far more "selective diversification" in its portfolio holdings than other mainstream vendors.
Today, Makara manages eight discrete crypto portfolios, which trade approximately 50 separate crypto currencies.
Brand sunset
Makara will operate as a separate brand to Betterment, until the company fully integrates its software and tailors its portfolios to the Betterment brand, Reust explains.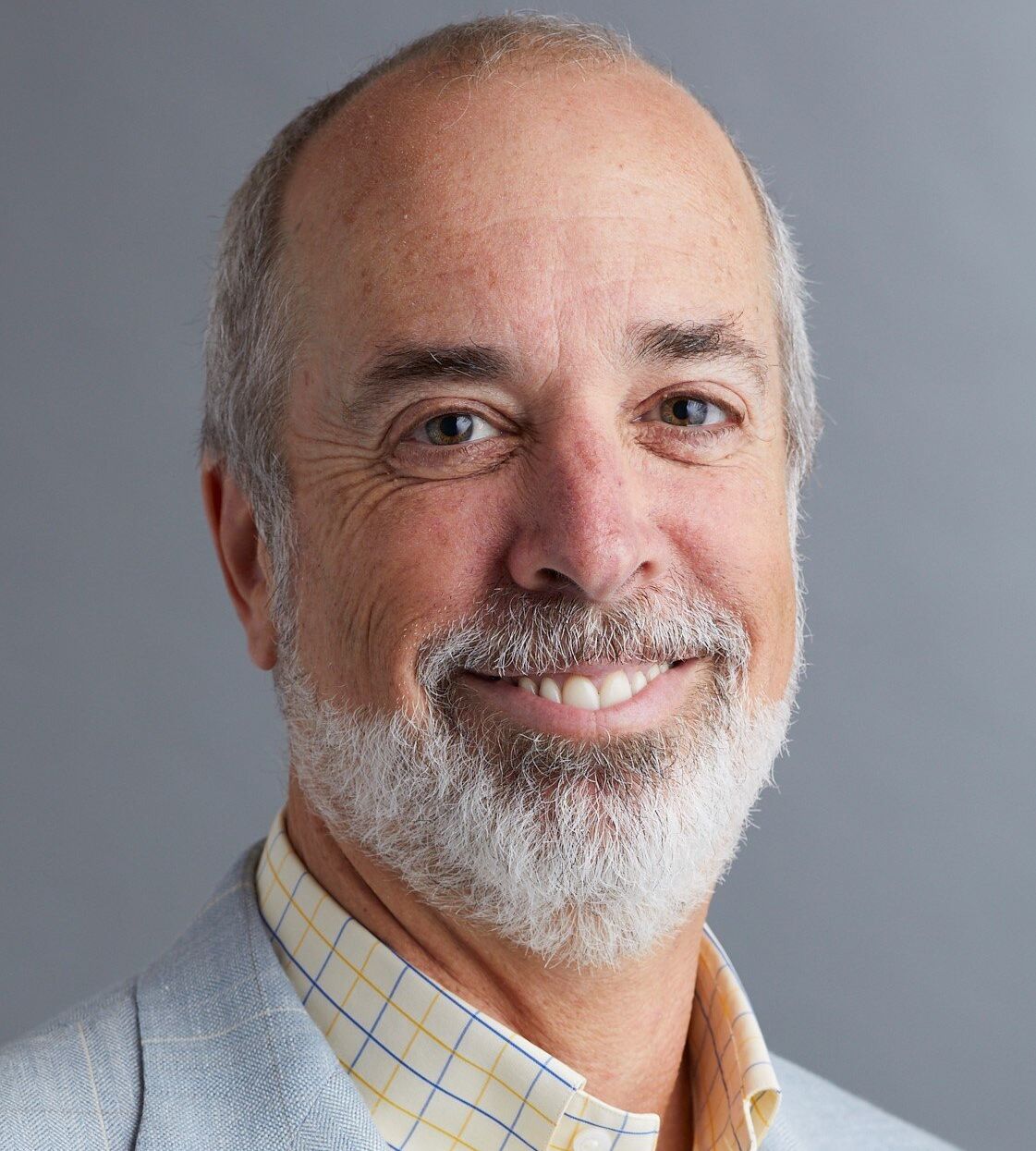 "We're acquiring a team of experts and a purpose-built crypto platform ... Makara product will be maintained as we work on the more fulsome Betterment integration," says Reust.
"It is the intent to sunset the brand in the future."
Should the acquisition deal -- Betterment's second under Levy -- close, as expected, before Mar. 31, the company can boast about having far more breadth to its crypto capabilities than many of its peers.
It will invest clients in a range of coins, and not just Bitcoin and Ethereum, and it will do so in a managed offering that undercuts current market leader Grayscale on fees.
Grayscale's Bitcoin Trust, for instance levies a 2% fee -- double Makara's.
The 4%
Betterment will also not cap what percentage of an investors portfolio can hold crypto, beyond giving "guidance and advice about concentration risk and diversification", Mauney told Wealthmanagement.com.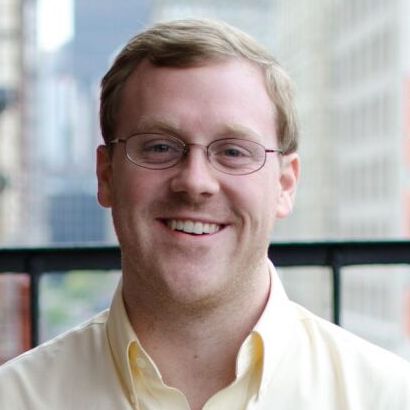 A Betterment blog post recommends a 4% allocation to cryptocurrencies. Makara requires a minimum $50 investment.
Yet portfolio allocations will remain strictly opt-in, according to the firm.
Betterment is also conscious of early unfavorable comparisons between its new higher fee crypto service, and Wealthfront's 2018 launch of a much criticized opt-out risk parity fund. See: Amid pandemic, Wealthfront's risk parity fund faces rough stretch.
"Unlike Wealthfront's risk parity, this offering is optional … we're not forcing [investors] into [it], and we're not changing fees to our existing portfolio[s]," says Reust, who also hit back at complaints over Makara's higher fees.
"Crypto ETFs, exchange traded trusts and funds have management fees ranging from 0.49% to 2.5%, many of those are for single assets like Bitcoin (BTC), and most of those offerings don't hold actual crypto," he says.
Betterment will hold fire on introducing crypto portfolios into its 401(k) service, although it intends to review the decision in the future, according to the firm.
Its 401(k) business, today, administers over 1,000 employer plans. Its retail business serves 700,000 US investors.
Early signals
Betterment, which manages $33 billion in client assets (AUM), declined to reveal the terms of the deal Announced Feb. 8.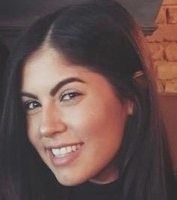 Betterment also declined to reveal whether it cashed out Makara's venture capital backers -- Makara has raised $6.6 million since May 2021 -- or if they rolled over their investment into Betterment. See: Betterment is ready to burn cash like its 2008 all over again.
Levy first signalled her intent to add crypto trading capabilities to Betterment last May, roughly around the time Makara launched with a pitch to be Betterment for crypto.
By September, Betterment was also flush with cash, following its $60 million Series F raise, which also included a $100 million credit line.
Talks between the two firms began in Nov. 2021, by which time Makara managed roughly $1 million on behalf of 20,000 investors, according to Investopedia. The Makara ADV has yet to come up for its annual update.
Also in November, Makara also underwent a "legal restructuring", according to the company's Form ADV2.
The legal issue relates to Makara's prior relationship with Strix Leviathan, a cryptocurrency trading software company from which Makara spun off in 2020, according to a source. (Makara also goes under the name Argonaut Asset Management.)
Launched in 2018, Strix exclusively targets investors -- namely institutions -- with more than $5 million in the market. It is now wholly separate from Makara, according to Reust.
Betterment has no further acquisitions in the pipeline, according to the firm.
The company employs 400 and serves over 2,000 advisors at roughly 600 RIAs, according to the firm. Net asset flows into Betterment for Advisors are also up 97% year-over-year, for the first two months of 2022.
---
* Apart from Makara's management fee of 1%, crypto custodian Gemini charges an additional 35 basis point custody fee. Betterment's fee for its default stock and bond portfolios stand at 25 basis points, which rises to 40 basis points for its premium service. It charges $150 a month plus between 20 and 12 basis points for its RIA service, Betterment for Advisors.
---
Related Moves
August 14, 2021 – 2:20 AM
---
January 19, 2021 – 6:32 PM
---
December 8, 2020 – 5:27 PM
---
---
Mentioned in this article:
---
---
---
Brian Murphy
February 17, 2022 — 3:25 AM
There are a number of mis-conceptions here. First, crypto trades pretty homogenously at present - meaning diversification is pretty close to meaningless. So whether you hold 100% BTC or a pack of 30 different cryptos, your returns are going to be very highly correlated. Second, all of the coins that exist today except BTC are "tokens" with NO intrinsic economic value. Holding one Solana token doesn't give you ownership rights to anything except governance issues. It's not an "asset" at all if on a decision one can mint an unlimited supply of them! Maybe more importantly - what exactly do the Betterment clients want out of a "crypto product"? Is it the ability to speculate, a store of wealth, a source of wisdom on these new assets, etc.? That should dictate what the Betterment product looks like - but instead of that they just make a generic acquisition of a company with a poorly conceived strategy, and bolt it on to the mother ship. What a joke. I suspect the real problem is that the good folks at Betterment, including Ms. Levy, don't know anything more about BTC and crypto-currency than the supposed clients and advisors they purport to serve. Like ESG last year, crypto is the latest meme of the day - so Betterment does what any fast follower with a pocket-full of money does and makes a crappy acquisition.