The CFP Board cites the 'reputational' damage this smoothie incident caused its mark and its profession.
Smoothie-tossing James Iannazzo's ride just got rougher. He was stripped of his extra-regulatory professional credential in response to a tirade involving physical intimidation, bigoted remarks and a show-and-tell viral video.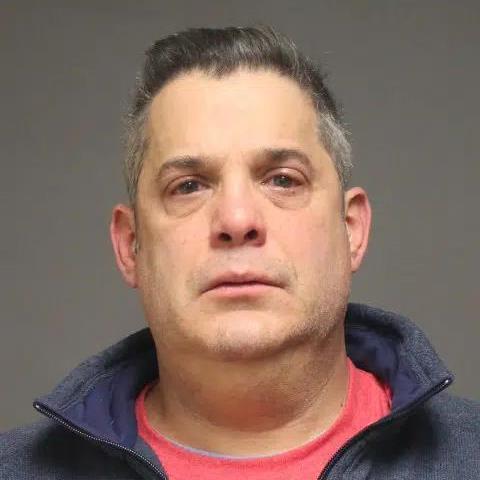 The ex-Merrill Lynch broker is no longer allowed to use the CFP mark next to his name, state or even "suggest" that he holds such a designation after the Certified Financial Planner Board of Standards issued an Interim Suspension Order. See: The amazing -- though unsurprising to recruiters -- resurrection of 'smoothie' broker James Iannazzo, who lands at a brokerage 52 days after Merrill Lynch sacked him for his outburst
In the days following the incident at the Fairfield, Conn. smoothie shop, Iannazzo listed the designation next to his name on his LinkedIn page. The page for the Southport, Conn. resident is no longer accessible online.
The now infamous incident happened on Jan. 25, 2022 and it took the CFP Board until Feb. 7 to find that "Mr. Iannazzo's conduct significantly impinges upon the reputation of the [financial planning] profession and the CFP certification marks."
The incident sparked a Category 5 storm of brand risk for Merrill Lynch, Iannazzo and the CFP Board because it was recorded by audio and video. The clip went viral both on social media and in the news media.
Due Process
The 13 days seemed like a long time in comparison to Merrill Lynch's reaction.
The CFP Board explained that it had to engage in some formal due process, including a convening of a Hearing Panel of CFP Board's Disciplinary and Ethics Commission.
The Commission meets at least six times a year to review any matter in which CFP Board has alleged that a CFP professional has violated the Code and Standards, according to its release.
It did not say whether it convened early in this case out of a sense of urgency about this highly publicized case.
In this case, the "Commission" characterized the incident in blunt terms.
"Iannazzo verbally and physically abused certain employees of a smoothie shop, one of whom was reportedly a minor, near his home on January 22, 2022, which was captured on video and widely publicized through media and social media outlets," the Board writes in the release.
"Mr. Iannazzo was arrested and charged with three crimes, including Intimidation Based on Bigotry or Bias in the Second Degree, a felony."
Barred from shop
Iannazzo claims he was under the duress from fear after seeing his son sent to the hospital for an allergic shock brought on allegedly by peanuts served up in a smoothie by the employees of the local Robeks smoothie shop in Fairfield.
The Board also made clear that the "interim" aspect of the suspension could well become permanent if the criminal allegations against the broker hold up in court.
"CFP Board may vacate an Interim Suspension Order if a criminal conviction is vacated or reversed or if respondent provides sufficient evidence indicating that respondent was not the subject of a criminal conviction," the release states.
Earlier this week, Connecticut Superior Court Judge Ndidi Moses told the 48-year-old broker to stay away from the shop. He then continued the case until March 9, according to local news reports.
Iannazzo is charged with second-degree breach of peace, first degree criminal trespass and intimidation based on bigotry or bias. He did not enter pleas to the charges during his court appearance Monday (Feb.7).
---
---
Pul
February 11, 2022 — 6:37 PM
Sure was a good idea to carve out an exemption for non-fiduciary brokers.
Damon George
February 16, 2022 — 10:04 AM
How exactly does this reflect bad on the CFP? I'm asking because I don't understand why this makes CFP look bad. Did he claim the title in his recorded words? With the addition of the equity, inclusion, retardment in FPA, I would imagine seeing it there, but not in the CFP Board. You want to cancel members UNTIL PROVEN GUILTY. Do it. Then the CFP will be worth flushing in my toilet. You either back them till their day in court or you are Crap. Let the legal process take it's course. Is this now the Communist party of CFP. It's called due process, we are America, for now at least. But apparently not any better.
2020Trader
February 17, 2022 — 11:56 PM
CFP means nothing by way of assuring the holder's moral integrity and compass. The members of this group are only and no more than a cross section of the society in which they exist...a mix of rotten apples and honest souls with integrity. Accept that you are what you are and you still stand alone being responsible for yourselves as individuals. So....buyer beware. There are wolves among the CFP sheep.
Due process shield
February 18, 2022 — 3:06 AM
It seems rather heavy handed to strip him of his designations before due process has been exhausted...at first. And then one remembers that this man had time to tend to his son, ensure his son's safety, then leave his son, get in his car, drive to a smoothie shop, and belligerently yell at smaller, younger women beyond the point of reason, then try to physically intimidate the, then try to break into their private employee lounge. To what end, one may never know. All that is clear for now is that this is not a man who leads with calm, cool logic, and therefore someone who can wait out a final judgement before going back to handling people's fortunes.
Julio Sanchez
February 19, 2022 — 5:57 PM
This story makes no sense. Not only are they unaffiliated from this man's story in every way, but they don't even have the authority to do this. You can't strip credentials over an unrelated incident.
2020Trader
February 19, 2022 — 7:35 PM
Julio...all due respect, however, the action taken is not unlike what any other organization,whether it be an entity such as the NFL or the Catholic church, would do in a like situation. Members' behavior, private and public, is expected to reflect the value, morals and tenants of the "brand". If one wants respect and prestige that comes with belonging to an exclusive group, then they must accept the responsibility of living up to the standards of that organization, nothing less. Can't have it both ways my friend.
Acosta
Woke : Dec 29 2015 I lost my son 5 Black kids drove from Miami to Boca Raton and shot and killed my son in cold blood. As a father to lose his son or daughter is the worse thing that can happen to a parent. I don't blame James for getting upset . Its his son who was in danger no sorry can be enough losing your kid. Don't judge people until you lose one of your children leave this man alone and allow him to get his life back. Millions of people would have lost it in the moment of the fear of losing his son.