Noreen Beaman: Now is the right time for me to transition.
Noreen Beaman is stepping down as president of Orion Advisor Solutions as the company continues to reduce positions on the org chart.
The former CEO of Brinker Capital is departing about 18 months after her then-$26-billion TAMP got swallowed by the Omaha, Neb., outsourcer in what off-record sources pegged as a $600-million deal.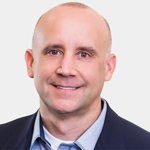 She will remain on the board of directors and become its vice chair. Eric Clarke, CEO of Orion, technically assumes Beaman's duties as president.
Orion bulked up on TAMP assets as part of a grander objective to compete with Envestnet for larger enterprises that seek one-stop shopping -- something that is happening but still a work in progress.
"Our ability to win enterprise level deals is proving out," Clarke says by email before adding that Orion still aspires to higher synchronicity across apps that forms a fiduciary output.
"Getting to fulfill our mission of connecting the Advisor-Client Journey across the prospect, plan, invest and achieve fiduciary framework is still aspirational. We've come a long ways through the acquisitions that we have made and we're making great progress."
Hitting a milestone
Clarke said Beaman's job would be not be filled.
"With Noreen's continued involvement and engagement in the business as vice-chair, we are not replacing her current role as president," he explained.
Beaman concurred in a release: "Now is the right time for me to transition from my day-to-day operating role and take on more of a strategic advisor role."
Beaman is also going to be chairman of the board for Brinker Capital Investments' Destinations Funds -- a group of 10 mutual funds that allocate assets among active managers and passive investments and may even include ETFs as holdings according to the Destinations website.
"Over the next few weeks, we will be communicating transition plans with our teams. We're taking the opportunity to be thoughtful and set the team up for continued success and a seamless transition," Clarke, 48, said in his email.
Clarke sent an email to advisors this week explaining that Beaman's departure roughly coincides with getting Brinker assets off its legacy technology onto Orion's "modernized" one.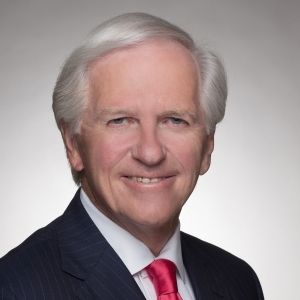 "We reached a milestone this fall by migrating Brinker's asset management business to the Orion portfolio accounting and trading tech," he writes.
"Now that the foundational work has been done, we are in position to transition Brinker advisors and their clients onto Orion's more modernized advisor and client portals."
Beaman is the second leadership change in recent months. Chief Strategy Officer Brad Shepard submitted his resignation in January; his position also will go unfilled. See: Brad Shepard unexpectedly resigns from Orion Advisor Services after 10 months, and his chief strategy officer position will remain vacant, the company says
Mutual decision
Beaman, 58, had been at Brinker Capital for the bulk of her career, starting as chief financial officer in 1991.
She moved to regional director of sales in 1999 and then was executive vice president of strategic planning in 2005. She was chief operating officer in 2009 and became CEO in 2012 where she remained until Orion bought Brinker in 2020.
She contributed to the process of her transition to a more part-time role.
"Both Noreen and I discussed this transition. It was a mutual decision, and it was just a matter of timing. I'm excited for Noreen as she enters a new phase in her career and I'm thankful for her continued partnership," Clarke says.
"Thanks to Noreen's steady leadership, we are well-positioned to deliver the Wealthtech platform of the future," Clarke says.
Broad growth
Orion's aggregated $44-billion of TAMP AUM has since grown about 43% to $63 billion during a period when the S&P 500 was up about 38%.
Orion's broader AUA has grown about 46% from $1.3 trillion from 2,100 advisor clients, to $1.9 trillion from 2,300 advisor clients, during the same time.
The AUM shown on the Orion SEC ADV and the Brinker SEC ADV add up to about $50 billion, which can be explained by the way the SEC counts AUM, Clarke explains.
"What's missing though is that the $63B number also includes assets that we service on platforms that don't qualify for regulatory AUM," he writes by email. "The $63B is total TAMP assets that we service but it doesn't all get reported in the ADV."
Acqusitions
Recently Orion acquired BasisCode -- a data-related company that could take its four-dimensional strategic complexity to the fifth dimension that Yodlee represents at Orion's big rival, Envestnet. See: Orion buys BasisCode to tame its own data tiger including HiddenLevers and the roiling IT trove of 2,200 RIAs with $1.7 trillion AUA
Brinker is not Orion's first TAMP acquisition. In Apr. 2018, Clarke's firm snapped up FTJ. See: Orion buys $10-billion TAMP to take on Envestnet and AssetMark head-on for mega-accounts
Orion also inherited CLS Investments, which had $8 billion in 2018, from its erstwhile parent North Star Financial Services Group (now Orion Advisor Solutions).
---
---
Mentioned in this article:
---
---
---