Derek Bruton: I am poised to bring the passion I have for scaling businesses to Gladstone clients.
Brooke's Note: As a former business broker and current RIA writer observing the white-hot RIA M&A market my overarching question is this: Were RIAs, RIA buyers and RIA financiers asleep at the switch for decades as few big deals ever seemed to happen? Or is the perfect storm of desperate RIA sellers, desperate roll-up buyers and desperate (to put cash to work) RIA financiers, a big overwrought tangle of transactional overreach? I don't know. What I do know as a former seller of businesses is that many efficient -- and hopefully efficacious -- conversations need to go down between RIA principals and trusted advisors to keep irretrievably bad deals from going down. This article has Gladstone hiring somebody in Derek Bruton not known for M&A but for that counseling purpose just as David DeVoe's end-of-year RIA M&A report comes out showing the vast majority of big RIAs see 2022 as a year that they'll seek to do a deal.
Derek Bruton is joining a Philly deal shop and headhunter in part to untangle the complex needs of prospects with "fear of missing out" (FOMO) of the hot RIA M&A market and anxiety about a tight hiring market.
The ex-Merrill, TD Ameritrade (TDA) and LPL executive is now senior managing director for Gladstone and will become the Plymouth Meeting, Pa., firm's 12th staffer with a mission to kill two birds with one stone but leave the Golden Goose unscathed.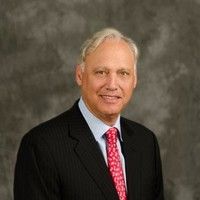 "We're able to talk to a business owner and say: Maybe you don't want to sell your golden goose," says Dan Kreuter, founder of Gladstone. "Selling isn't the only option."
Bruton did his recruiting mostly on behalf of bigger enterprises and that is part of what Bruton's hire represents, Kreuter says in an interview.
"Our counseling goes beyond wealth management," he says. "There's enterprise consulting. We're getting a lot of interest from fintech and asset managers."
There are only a select number of highly placed enterprise decision makers and they need to be counseled by somebody with depth and breadth of knowledge.
"These people don't grow on trees," Kreuter says.
Established in 2006, Gladstone Group Inc. sells under one roof M&A advisory through Gladstone Associates, LLC and executive search branded as D.A.Kreuter Associates Inc. See: Non-competed out of starting another RIA (for now), Peter Raimondi becomes an M&A guy 18 months after the giant Banyan merger
Record M&A
ECHELON Partners, a California boutique investment bank, is part of the trend. It's moving away from consulting to concentrate more on deals themselves. See: Dan Seivert's ripping success in RIA M&A deals has odd side effect of having some sidearm staff leave for new vistas
"We're still doing both, but investment banking is higher margin and demand for those services is very high right now," said CEO Dan Seivert in an earlier interview.
"Our M&A advisory work was at record levels in 2020 and 2021 will be above that."
Indeed, the executive search and M&A market are two birds of a feather, according to DeVoe & Co.'s latest report released Wednesday (Jan. 5).
'Talent is a top driver of acquisition strategies – 75% of advisors see acquisitions as an effective way to acquire good talent," a release reads. "Sixty percent of RIAs plan to acquire another RIA within two years. And the larger the firm, the higher the expectation."
RIA needs
Bruton is nothing if not a high-throughput mover of talent, the Gladstone release adds.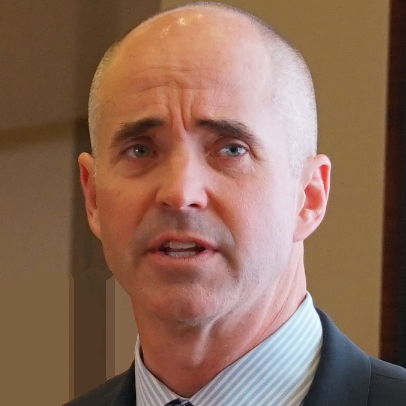 "He has led the recruitment of over 10,000 financial advisors in his career and assisted with the strategy and growth of more than 20,000 advisory firms and institutions serving the wealth management industry," it adds.
"Whether the goal is to grow organically, inorganically, or through the placement of key talent, I am poised to bring the passion I have for scaling businesses to Gladstone clients," Bruton says in a release.
The needs of RIAs truly run the gamut, DeVoe says.
"Estimates are still around 35% have a written succession plan, but it varies by segment (and study)," he says by email.
"Our recent survey shows 38% know [Generation Two] G2 can afford to buy out founders. I think 28% know G2 can't afford it. And the rest don't know."
Lacking scale
Increasing the capacity of a deal-consulting shop is no easy task, DeVoe says.
"It's not very scalable," he says. "There is a true constraint on activity based on the arms, legs and brains it takes to get a deal done. I recently read that associates at bulge bracket investment banks are quitting over burn out."
DeVoe now employes 18 people, up from 13 in 2020 and 11 in 2019.
Bruton resides in San Diego, providing Gladstone with a physical West Coast presence for the business
---
Related Moves
---
January 21, 2020 – 7:52 PM
---
---
---