Rebecca Deaton: It was pretty friendly.
Relative Value Partners Group used cash, equity, software and old-school Princeton ties to bag a six-person team from a $6-billion RIA and take the newcomers from their own P&L statement to a larger RIA.
The $1.6-billion Northbrook, Ill., RIA nabbed Rebecca Deaton and her high-powered team from Brownson, Rehmus & Foxworth, 20 miles south in Chicago -- but not without trepidations.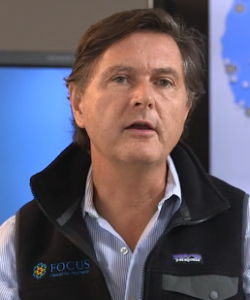 "It's a big leap and change is hard," Deaton says.
Fundamentally, the Deaton team made the great leap forward in search of technology harmonization -- something that was harder in the more Balkanized team structure at Brownson, where teams need to be more self-sufficient, she says.
"We can plug and play here," she says. "Being part of an ensemble firm is exciting."
Specifically, her old system was harder when it came to seeing and incorporating held-away assets into planning decisions, she explains.
"It felt like a great opportunity to have an impact," Deaton adds. "It felt like an exciting entrepreneurial opportunity."
Friendly handshake
Rudy Adolf, Focus founder, CEO and chairman, gives his firm credit for this deal to happen.
"This transaction is yet another example of the value that Focus delivers to its partner firms that seek to accelerate their growth through M&A," he says in a release.
"Our extensive, long-standing relationships with the premier firms, teams and advisors in this industry enable us to help our partner firms identify opportunities such as this one to deepen their wealth management capabilities and add new client relationships."
The deal was not terribly adversarial, Deaton says, because of her team's autonomy.
"It was pretty friendly," she says.
Building on trust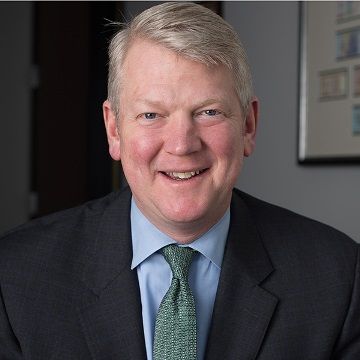 The more planning-oriented Deaton team is expected to leap Relative Value ahead in offering those capabilities firm-wide.
"We were capacity constrained," says Dave McGranahan, an RVP partner who joined from Credit Suisse in 2016 also to advance the firm. McGranahan has also maintained a 35-year relationship with Deaton stretching back to their undergraduate days at Princeton University.
"The trust made the deal much easier," Deaton says.
That trust extended to working closely with shared clients who kept relationships with both Relative Value and Brownson, using the former as an investment manager and the latter as a wealth manager.
Relative Value's expertise is in fixed income, and it uses it on a selective basis for wealth-management clients. It manages equities using unaffiliated third-party financial institutions with assistance of it affiliate, Focus Client Solutions, its ADV states.
Other advisors joining Deaton include five CFPs:
Ruth Uress, who earned her bachelor's degree in finance with a minor in French from the University of Illinois at Urbana-Champaign.
Jennifer Davis, who received her bachelor's degree from Princeton University.
Whitney Spalding Spencer, who holds a bachelor's degree from Princeton University.
Kate Glanz, who earned her bachelor's degree from Miami University in 2001.
Quinn Martin, who received his bachelor's degree in Financial Planning and a minor in International Development Economics from the University of Illinois at Urbana-Champaign.
---
---