David Fortunato: It was clear from the start that we shared the same values and culture.
Brooke's Note: The breakaway broker movement has come full circle as wirehouses buy back RIAs -- albeit at eye-popping premiums that defy the laws of natural advisor evolution. When Joe Duran ran out of non-Wall Street buyers willing to pay his price, he sold to Goldman Sachs. When Andy Rachleff ran out of top-dollar buyers, UBS appeared as a Swiss white knight and his title as CEO seemingly vanished retroactively. Crazy things happen when a startup's biological clock hits 12 years, and liquidity must be achieved. As the old saying goes: 'If it's a question of the principle of the thing or the money, it's the money.'
Wealthfront quietly elevated its CTO to CEO last March, and he's already offloaded the anti-wirehouse to Swiss-owned UBS Group AG after assurances UBS shares its "values."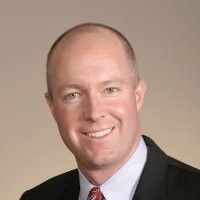 Wealthfront CEO David Fortunato, the Palo Alto, Calif., robo-advisor's longtime chief technology officer, executed the cash deal based on a purported $1.4-billion valuation.
But the deal's fine print raises questions about whether Wealthfront gets the full $1.4 billion at closing.
The cash portion paid at closing may be closer to $700 million with a series of balloon payments if certain performance marks are hit, according to a person privy to information about the deliberations.
UBS and Wealthfront both declined to respond to a number of requests for answers or interviews. One phone call placed to UBS got answered and a reply was promised.
Rich irony
Regardless of the final price and terms, it's hard to sugarcoat this transaction for co-founder and former CEO Andy Rachleff, says Timothy Welsh, president of Nexus Strategy in Larkspur, Calif.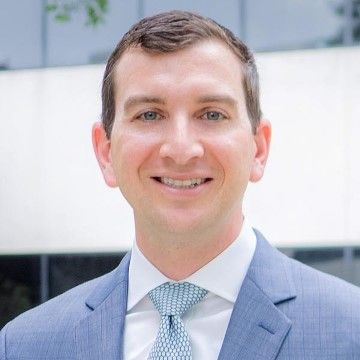 "It has to be a very bitter pill to swallow for Rachleff and his ilk for selling out so badly," he says.
"They must be hiding in a corner hoping no one notices that they sold their 'disruptive' platform to a 160-year-old bank and wirehouse. The irony is very rich here; these are the very same people they came to de-throne."
Wealthfront has founded with the idea of appealing to the digitally native, people-averse millennials who were permanently turned off by Wall Street after the 2008-2009 crash that revealed its rotten core.
Wealthfront will continue as a standalone unit -- for now.
Surprising valuation
The $1.4 billion valuation itself is "rather eye-popping," Michael Kitces, publisher of Nerd's Eye View, wrote on Twitter.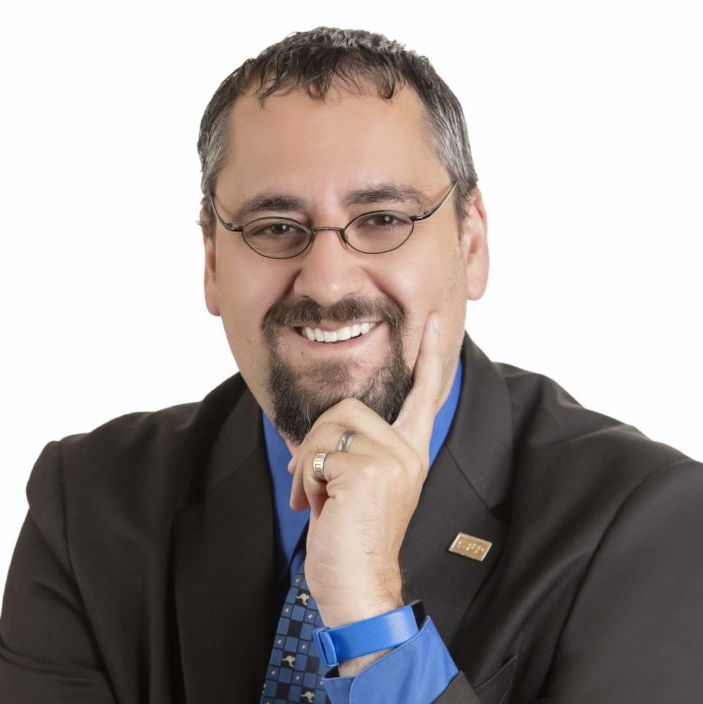 "Wealthfront reports $28 billion in client funds on their website, at 0.25% pricing, which would put them at $70 million of revenue, and pegs the transaction at more than 21 times revenue."
A source, who asked not to be named to speak candidly, says the revenues are likely lower that that back-of-envelope calculation suggests.
That's because Wealthfront, for years, offered no fee on the first $10,000 of assets managed. The policy is significant because Wealthfront accounts tend to have small average balances.
Either way, observers across a spectrum of the industry found the $1.4-billion valuation surprising after other parties passed on paying anywhere near that amount. See: Wealthfront turns to Frank Quattrone to spur sale after RBC and SPAC deals fall through, say RIABiz sources, but reported $1.5 billion price may be bridge too far
Wealthfront currently has $27 billion in assets and more than 470,000 clients. It bills itself as an "industry-leading, automated wealth management provider serving the next generation of investors."
UBS, founded in 1862, is considered one of the Big Four wirehouses along with Merrill Lynch, Morgan Stanley and Wells Fargo.
Like-minded
In this instance, the perception of a disconnect in cultures could have implications, says Max Schatzow, a partner at RIA Lawyers of Princeton, N.J.
"I suspect Wealthfront users aren't going to buy too many services or products from UBS. If I had to guess, the typical Wealthfront user is someone who has intentionally spurned big banks and high-cost investing."
Yet almost as if he anticipated such an adverse reaction, Wealthfront CEO David Fortunato emailed clients to reassure them that UBS and Wealthfront share the "same" culture and values.
"It was clear from the start that we shared the same values and culture," he says. "Like Wealthfront, UBS thinks about the client holistically and believes in the power of data and research to improve clients' outcomes and help them build long-term wealth."
Digital native
Certainly, Wealthfront has changed it culture over the years without suffering a big backlash from clients -- evolving to banking, increased self-direction, use of factors and $1.6 billion in a hedge-fund-like "risk-parity" fund.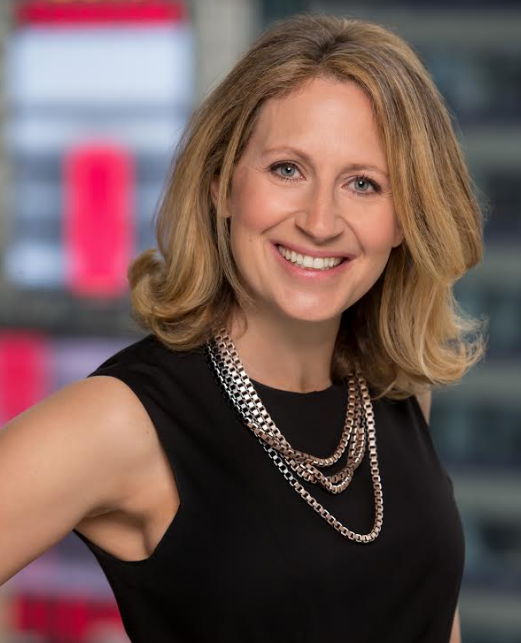 Recently it added a third-party crypto mutual fund with a high fee. See: Wealthfront, in its sixth pivot as a firm, reduces its robo-advisor's role and puts 'decision-making power where it belongs,' with retail investors
Fortunato also accorded UBS CEO Ralph Hamers, 56, a high Silicon Valley distinction by calling him a "digital native." Hamers is a Dutch businessman who became CEO of UBS in Nov. 2020.
A digital native is defined as somebody born during the digital era and typically somebody immersed in automation on the bleeding edge.
Hamers was born in 1966 and worked as an executive of ING at its Amerstam headquarters. He was CEO at ING for six years prior to joining UBS.
"He was clear on his vision to further digitalize UBS and its offerings. And he wants Wealthfront to join in his journey," Fortunato says.
"He was clear on his vision to further digitalize UBS and its offerings. And he wants Wealthfront to join in his journey," Fortunato says.
Hamers has taken radical steps to streamline UBS in ways that no insider ever dared on the managerial side.
Fading presence
The Wealthfront deal will also yield spin-off value for large competitors,such as Betterment, says Betterment CEO Sarah Levy.
"The Wealthfront news is strong validation of the value of our core retail business and a fantastic outcome for Andy and his team.
"This transaction makes us the only large, independent digital advisor at scale, and we also have two additional fast-growing businesses that Wealthfront doesn't offer."
She adds: "Based on this acquisition and interest in our space, I am even more encouraged about the value we're creating at Betterment."
Wealthfront won't last more than two years as a standalone, predicts Bill Winterberg, technology consultant and FPPad publisher in Atlanta, Ga.
"Many legacy financial institutions have a track record of acquiring start-up fintech companies and subsequently shutting them down or simply letting them languish in the marketplace," Winterberg says.
He pointed out that Northwestern Mutual purchased of LearnVest and shut it down three years later. See: Why exactly Northwestern Mutual bought a digital darling for $250 million, shut it down, orphaned its customers and declared progress
John Hancock purchased and shut it down Guide Financial, and Envestnet did the same with Upside.
"Given the size and maturity of UBS, which is nearly 100 times the size of Wealthfront in assets under management, I believe that the Wealthfront brand and customer base does not bring enough value to UBS to allow Wealthfront to operate as its own standalone business," Winterberg says.
Needy
UBS may not be valuation sensitive because of its acute need to play catchup with fellow wirehouses for mass affluent investors, Welsh adds.
Morgan Stanley purchased E* Trade and Merrill Edge has a digital program.
"It shows how needy UBS is for a next-generation solution," Welsh says.
UBS has been trying, for years, to gain a new solution. It launched SmartWealth in the UK in October 2016. But less than a year later, it shut it down and sold off the technology to SigFig. See: SigFig tightens its lock-down on UBS's digital fate by absorbing its in-house robo unit and 80 employees, but it's weathering storms on other fronts
In 2016, UBS purchased an equity stake in SigFig and agreed to use its software to tap the US market for robo-advice, as well as develop a joint research laboratory.
Most recently, in its October earnings release, UBS said it wanted to provide a "seamless digital experience with remote human advice," noted Scott Smith, an analyst at Boston-based Cerulli Associates.
"Pairing Wealthfront with UBS advisor support seems a viable path to getting the best combination of technology and staff. We've seen plenty of acquisitions to potentially extend new investors into lifetime clients and this significantly strengthens UBS's opportunity to do so."
He pointed out Empower added Personal Capital, and UBS already owns a great chunk of SigFig.
"Overall I don't think this will be much of a disruption for current Wealthfront clients, as I can't imagine they would spend this amount to fundamentally change the way the platform operates," Smith says.
---
---
Mentioned in this article:
Wealthfront
Portfolio Management System
Top Executive: Andy Rachleff
---
---
---
Brian Murphy
February 1, 2022 — 5:26 AM
First & foremost, congratulations on an amenable exit for the team at Wealthfront - whether it's for $1.4B or $700MM+ earnouts. They worked hard and cleared a path that perhaps others can take clues from. My takeaways are as follows - a) as much as Wealthfront & Betterment like to put themselves outside the establishment - they are, in fact, just a lower cost technological implementation of the wirehouse model - a) Retail client gives us their money to manage (having to move it to our platform). b) We profile them by asking them questions that they originally came to us to answer (ie. risk tolerance, etc.) c) We put them in pre-defined model portfolios based on their risk tolerance and bill continually on an AUM basis. d) We attempt to sell them higher margin in-house products to goose our margins. e) We offer "solutions" for the latest memes (ESG, digital currencies, etc.) as they arise. f) Talk about "holistic" solutions - do little to address really address them. The opportunity remains for a complete rethinking of digital advice/management, but you've gotta start with understanding what the "aspiring affluent" want and need...and it's not just a technology-enabled account management service. Investments are just one piece of the puzzle for a populace that is juggling student loans, tight budgets, possible home purchase, kids education expenses, retirement, longevity concerns, etc. Wealthfront, Betterment and other robo-advisors just never dug deep enough to get to the holy grail for this underserved group.
Lawrence F
February 1, 2022 — 3:56 AM
In terms of Wealthfront, this story seems odd. Can you imagine Rachleff saying any of these things? His hurbis wouldn't allow it. What happened to his insistence on not being part of the establishment? Maybe this is great for Betterment? Will they get all of their clients? Probably, but they haven't exactly had any sort of their own breakthrough product or feature in years.