Jim Iannazzo: I was out of my mind with fear.
Brooke's Note: The words "Merrill Lynch stockbroker" hazard caricatures of a heedless middle-aged white man in an affluent suburb using the prestige of a national brand and the impunity of brokerage regulators to get moderately rich selling "suitable" financial products while maintaining an Old Boys culture of white entitlement. An extraordinary video of Merrill Lynch broker Jim Iannazzo playing to that unfortunate stereotype appeared on TikTok over the weekend. It hit like the PR version of a suddenly erupting volcano. Yet little has been asked about what comes next for a man whose life before Saturday had about as much suspense as Rotary bingo. As an RIA publication, we have to recognize Iannazzo's best bet may be to seek to join the RIA community. It's hardly automatic but maybe advisable at this point.
Jim Iannazzo won't get a gold watch from Merrill Lynch after tarnishing its brand in a Fairfield, Conn., smoothie shop, but he also won't be wearing golden handcuffs anymore, which makes an RIA future possible.
Iannazzo's options will surely be limited, but he has a shot at becoming RIA if his clients are willing to follow him, said Max Schatzow, a partner at RIA Lawyers of Princeton, N.J.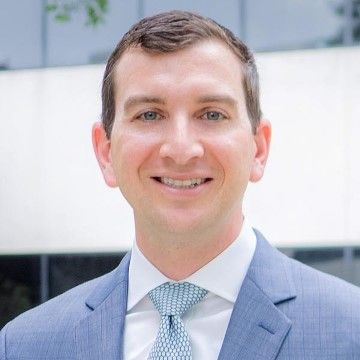 "I suspect that another firm would take a chance on him and see whether a portion of his clients would come with him. Sometimes, a state securities regulator can prevent an advisor from becoming licensed, but there are ways around that issue from a regulatory perspective."
By Monday, 180 people had written one-star reviews citing the incident on Iannazzo's page available via Google.
One commenter stated, "Abusive, horrible human being who likes to harass minors at their minimum wage job and call them immigrants, throw drinks and scream other obscenities. this man should not be working anywhere."
It may be a while before Iannazzo, 48, of Fairfield, is in a position to do anything in the industry. He is facing a hate crime charge in connection with the outburst, according to published reports.
He was charged with intimidation based on bigotry or bias in the second-degree, second-degree breach of peace and first-degree trespassing, police said in a release.
The damning video immediately went viral on Facebook, Twitter, YouTube and TikTok.
Low hurdle
Despite his legal troubles, Iannazzo could still become an RIA, although he would face "reputational" issues, says Patrick Burns, president of Advanced Regulatory Compliance in Los Angeles.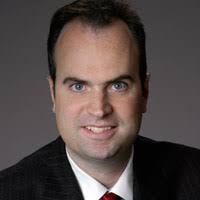 "In terms of becoming an RIA, the issue will be finding a custodial platform that will approve him," Burns said.
"He could get approved as an RIA, but have trouble getting the green light from the due diligence committee to be onboarded due to perceived reputational risk to the custodian for opening up a relationship with him," Burns adds.
Financial advisors can have tainted pasts and in some circumstances can even be felons, as long as the felony does not fall in one of the Financial Industry Regulatory Authority's (FINRA) reasons for being denied, according to the Investment Counsel Company, an advisory firm in Las Vegas.
FINRA regs outline a laundry list of violations that may lead to a ban on participation in the industry, but most are related to financial crimes such as fraud, misappropriation or lying.
Some criminal convictions, however, can cost a stockbroker his or her Series 7 license. These criminal convictions go beyond financial crimes; any felony and many misdemeanors can cause a stockbroker's license to be suspended or revoked, according to legal references.
Bleak house
In any event, Iannazzo's chances currently look bleak, Burns says.
"I saw this story and believe Merrill Lynch was justified in terminating the advisor," he says. "There really aren't any grounds to fight the termination. He could try to get another job, but his options will likely be very limited."
Brian Hamburger, CEO at MarketCounsel says his current take is more visceral than legal at this point.
"That's certainly a shocking and offensive video. I hope it doesn't reflect poorly on all financial advisors. I don't have enough information to furnish you with a legal opinion. But, as a human, I'm glad to see that he was charged with a crime," he said.
Fighting for his job would be a challenge, but is an option, said Shatzow.
"There are always ways to allege that a termination violated a state or federal employment law or a violation of the employment contract, but litigating against a firm like Merrill Lynch is an uphill battle."
Raging bull
Iannazzo became enraged after his son had a reaction to a smoothie because of a peanut allergy. His lawyer, Frank J. Riccio II, explained in a Twitter post (since removed) the broker had specifically asked the barrister at Robeks to make the drink without peanuts or peanut butter.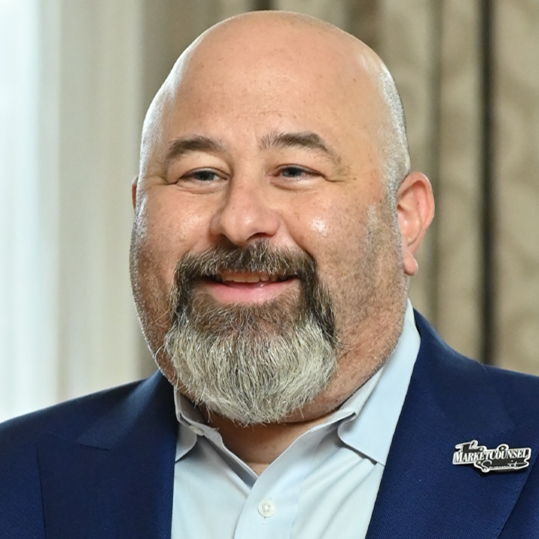 "When faced with a dire situation for his son, Mr. Iannazzo's parental instinct kicked in and he acted out of anger and fear," Riccio wrote. "He is not a racist individual and deeply regrets his statements and actions during a moment of extreme emotional stress."
The New York City wirehouse, however, deliberated just a few hours -- over a winter weekend -- before firing, disavowing and scrubbing the 48 year-old Barron's-listed stockbroker from its website.
Barron's was also quick to distance itself from Iannazzo. He hasn't been a listed as a top advisor for a few years, according to Sydney Tretter, a Dow Jones spokeswoman.
"Jim Iannazzo is not a top Barron's advisor, and has not appeared on any Barron's lists for more than three years," she said.
Iannazzo is also listed as a CFP on his LinkedIn page. The CFP board takes "allegations of misconduct seriously," says James Katsaounis, managing director of marketing & communications at CFP Board, which announced today it reached an all-time high of 92,055 CFP professionals as of December 31, an increase of 3.8% over 2020 numbers. See: CFP Board bars Jim Iannazzo from using its mark 'or [even] suggesting' he holds it, at least until the ex-Merrill broker is adjudicated on three crimes arising from smoothie-throwing tirade
"CFP Board is committed to enforcing its Code of Ethics and Standards of Conduct, including the duty to act with dignity, courtesy, and respect when engaging with others, he adds.
But the CFP Board's Procedural Rules insist that an investigation is confidential unless the CFP Board issues a public sanction.
The decision was much quicker for Merrill Lynch. Merrill Lynch spokesman William Halldin says the company became aware of the event Sunday morning, and Iannazzo was fired by late morning Sunday.
"Our company does not tolerate behavior of this kind. We immediately investigated and have taken action. This individual is no longer employed at our firm. We became aware of the video and the incident on Sunday."
Ricco did not respond to an email inquiry from an RIABiz reporter.
Mea Culpa
For his part, Iannazzo apologized for the incident, which may smooth over any ill will among his high-end clients, who live in the upscale Fairfield area. He likely has long-term relationships with many of them.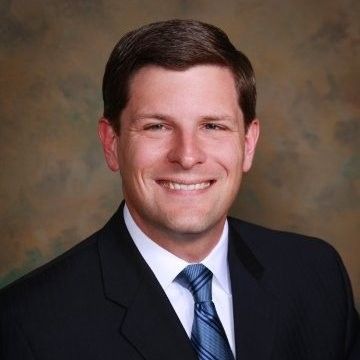 The broker says his clients are "active and retired corporate executives, investment professionals, physicians, attorneys, accountants and entrepreneurs," according to his LinkedIn page.
"Most clients are financially sophisticated, yet intergenerational wealth transfer or long-term care considerations may be neglected," he says.
He attributed his actions to fear for his son.
"I was out of my mind with fear for him when I returned to Robeks, and I wish I had not done so. I also wish they had been more careful preparing my son's beverage.
"After he started to drink his smoothie, my son lost the capacity to breathe properly; his lips and face swelled up, and he required an EpiPen shot, but it did not offer him relief.
"I called 911. My son then went to the bathroom, threw up, and fell unconscious to the floor. He threw up again. My wife gave him another EpiPen while I called 911 again. Thank God, he is doing okay."
"I will be extending my apologies personally to the Robeks organization, particularly the staff that was working there that night," he said.
Robeks responds
Robeks employees reported that Iannazzo never told them about the peanut allergy but had only requested no peanut butter in his drink, according to the police department's website.
Iannazzo's receipt for the drink noted that the order should not contain peanut butter.
Barbara Caruso, a spokesperson for Robeks, called the outburst disturbing, according to The New York Times.
"The company and its franchisees have a zero-tolerance policy for this type of behavior, and we are thankful that the franchisee's team members were not physically hurt," Caruso said Monday.
"We appreciate the swift action by law enforcement and the judicial system in pursuing criminal charges for this unacceptable behavior."
Caruso said the smoothie chain, based in Los Angeles, takes order accuracy seriously.
"We will be investigating concerns surrounding this order in question," she stated.
Social disfunction
Social media has been the bane of other advisors who lost jobs because of viral videos.
In 2020 Amy Cooper, a white woman lost her job after a video showed her calling 911 on a black birdwatcher in Central Park.
She is reportedly suing her ex-employer, Franklin Templeton, arguing the company did not perform an adequate investigation before firing her. She was fired the day after the video went viral, according to USA Today.
Franklin Templeton's CEO said in a July 2021 interview with Yahoo Finance said she has been in a couple of situations where "social media got it wrong," but maintains it stands by the decision.
In April 2020, Raymond James Financial Inc. also fired Robert Larkins, a managing director, after a video showed him and his wife confronting a Filipino man stenciling "Black Lives Matter," in chalk outside his home in an upscale San Francisco neighborhood.
The Larkins refused to believe the man owned the house and questioned why he was even in the neighborhood.
Iannazzo used the F-word repeatedly and called an employee an "immigrant loser."
He also threw the smoothie at one of the workers, striking her in the shoulder. Iannazzo also tried to barge into an employees only area at the store in a threatening manner. He refused to leave, despite repeated demands by employees.
The video has been viewed millions of times on Twitter, YouTube, and TikTok among other social media sites.
Police responded to the incident at 2:26 p.m. after receiving numerous calls. Iannazzo was arrested by Fairfield, Conn. police.
---
---
Rob
February 13, 2022 — 4:25 PM
When I checked BrokerCheck today he still shows as an employee. Why is this?
Chuckie
January 31, 2022 — 9:08 AM
Well, if Tyrone is going to be the grammar police, he should be corrected himself. That sentence should read, "...showed him and his wife's confronting…" Possessive is used to point to a participle. Just sayin'
don
January 26, 2022 — 4:35 AM
If your kid has a peanut allergy why in the world order something that normally has peanuts so you can tell them "no peanuts" and take the risk?
Jane Doe
January 26, 2022 — 5:15 AM
Little hard to be charged with a hate crime if you're not a racist. Disgusting that anyone would defend this creep who was literally, knowingly, assaulting and threatening CHILDREN. Anyone who follows this dirtbag and let's him keep his wealth after this disturbing display of violence against GIRLS should be investigated.
X
January 26, 2022 — 6:19 AM
Correction: The guy stenciling his home in San Francisco was Filipino, not Black.
brooke southall
January 26, 2022 — 6:48 AM
Thanks X. Correction made.
Tyrone Wellington
January 26, 2022 — 9:32 AM
a managing director, after a video showed he and his wife confronting…" | grammar check: it should be "showed him and his wife confronting…"
Brian Murphy
January 28, 2022 — 5:28 AM
Extremely regrettable that Mr. Iannazzo was unable to control his rage. I know I've been ramped up to similar levels myself but have so far been able to back myself down without major damage to myself or others. It would be nice if the world were a kinder place all around, but we don't seem to be heading in that direction.
K
January 28, 2022 — 8:14 AM
I understand why he would be mad over his child being hospitalized. If he handled it like an adult he could have easily sued the company. However, he decided to confront four female minors by threatening, assulting, and harassing them. The video shows him being excessively hostile and shows him attempting to access the employee only area the girls were in. His intention was to physically harm the girls over a mistake, which is not acceptable. Being blinded by parietal rage does not allow you to assult people and does not excemt you from repercussions.
Kayla K
January 28, 2022 — 10:57 PM
The fact that he doesn't know exactly who and how that smoothie was made proves that he was not diligent as the parent of an allergic child. Most parents would not bother trying to get something out a place that is working with peanuts all the time because the chance of cross contamination is so high. If he would have done this correctly, it would have involved a long drawn out conversation about cleaning and prep procedures with probably the manager and verifying before and after and mentioning life threatening allergy. All that said, there is STILL a chance of cross contamination in a setting like this. This guy KNOWS this was his own fault and was looking for someone else to pin the blame on.
B
January 28, 2022 — 11:43 PM
It's been repeated that he became this enraged because of his son's life threatening situation. Obviously any parent would be upset and even angry, but I unfortunately have also had personal experience with Mr. Iannazzo at my place of employment where he raged and used profanity in the presence of other patrons and was incredibly aggressive towards me. He even took time about a week after the incident to call me and further harass me. My experience with him was because he was being told no and had nothing to do with a life threatening emergency. Sadly, this is a regular reaction he displays when he is not getting the answers that he is looking for.
Jasbro
January 30, 2022 — 12:11 AM
1) Why would the parent of a 17-year child order something at a fast food chain - moreover a smoothie/ice cream chain that ALWAYS has nuts and nut-containing ingredients in its options - for that child? If the child had recently been diagnosed and the parent still wasn't aware of the risks associated with the mere presence of such allergens, I might better understand. But the father is adamant that he mentioned a life-threatening allergy…in which case, I'd expect him to understand the substantial risks inherent when ordering from an establishment like Robeks. Furthermore, if he did, in fact, clearly communicate the life-threatening allergy, I'd expect him to ensure that the employee thoroughly wash the prep containers, source ingredients from closed containers, etc. I imagine that there is store video of him exercising such protective/cautious behavior, even if it doesn't include audio. I also suspect that had he actually mentioned such a threatening allergy, staff would have been trained to refuse/deny the order based on the significant risk of cross-contamination. 2) The deepest - and sometimes darkest - truths of our character are reflected when we are in crisis mode. We might not even realize such aspects exist until crisis hits, but to deny such truths demonstrates that we lack self-awareness and choose not to be accountable for or self-reflective about our actions and how they impact the world. My hope is that anyone that holds a title like VP of something at a very large corporation would not only be both self-aware and self-reflective, but also be quick to accept responsibility for inappropriate actions (without an exceptional disclaimer…"I'm sorry, but I was in crisis mode/but I told you no peanuts/but your attitude made me mad/but…").