Larry Fink: It's just a number.
BlackRock's AUM tops $10 trillion -- "It's just a number," says CEO Larry Fink with likely a nod and a wink.
BlackRock now manages $10 trillion, which surpasses Vanguard Group's just published $8.5 trillion by $1.5 trillion and makes it the first manager to hit that milestone, according to its fourth quarter earnings call, Jan. 14.
Fink was all too modest about the performance. He told Wall Street analysts how grateful he is for the trust investors put in his company to support such a total.
"BlackRock delivered the strongest organic growth in our history, even as our assets under management reached new highs," he stated in a release. "We generated $540 billion of net inflows in 2021, including an industry leading $267 billion of active net inflows.
Though index funds helped swell totals, BlackRock's active managers are attracting assets again and paying the bills, said Fink during the call.
Active funds brought in $4.7 billion in revenues from an asset base of $2.5 trillion, roughly 19 or basis points for every dollar it manages, company records show.
BlackRock AUM and Share Price 2012 to 2022
By year end 2012, BlackRock managed $3.8 trillion. Its share price stood at $183.65.
The value of assets under BlackRock's management leapt 165% to $6.3 trillion by year end 2017, by which time its share price stood at $384.62.
By year-end 2022, BlackRock managed $10 trillion, a 158% increase over five years.
As of Jan. 18, company shares sell for $826.06.
BlackRock is also the fifth largest active manager in the world, behind JP Morgan, Vanguard, American Funds, and Fidelity Investments, according to Morningstar Direct*.
The percentage of BlackRock assets under active management has fallen from 43% of the $3.5 trillion it managed through its core funds in 2012 to 41% of $5.8 trillion by 2017, and 39%, or $2.6 trillion of $9.3 trillion, according to 8-K filings at year-end 2021.
BlackRock reported full year revenues of $19.4 billion and a net income of $5.9 billion, according to company filings.
---
* Unlike BlackRock's 8-K filings, Morningstar data on BlackRock's active holdings do not include the company's multi-asset class investments, or its alternatives investments, which accounted for just under $1 trillion in late 2021.
---
Schwab results phenomenal, but Wall Street wanted better
Charles Schwab Corp. disclosed shattering results, but Wall Street investors, addicted to upside surprises, meted out punishment.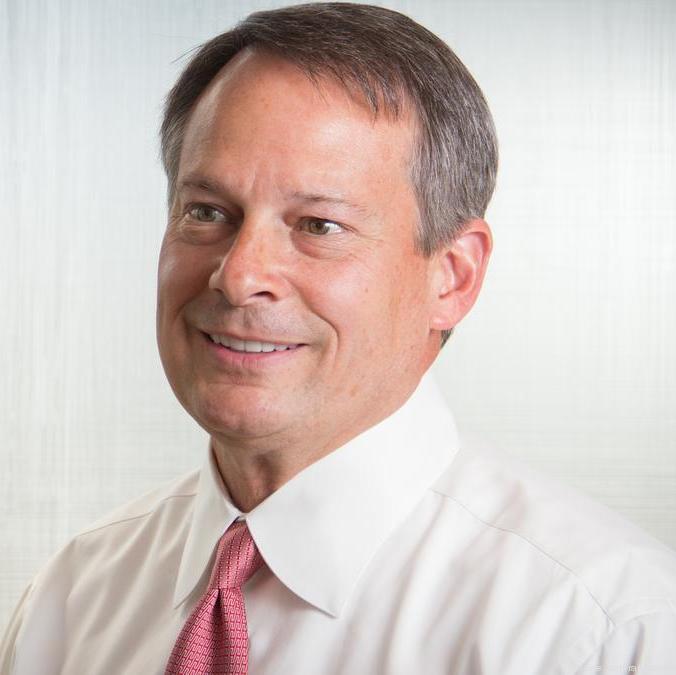 "Clients brought us $80.3 billion in December alone, 28% above our prior single-month record, and our full-year total of $558.2 billion represents an 8% annual organic growth rate," CEO Walt Bettinger said in a release. See: Fidelity Investments flies past staggering $10T milestone, but Schwab, finally fully loaded with Q1 results from TDA merger, steals some of the Boston giant's thunder
The Westlake, Texas, broker-dealer posted $18.5 billion in annual revenues and $5.9 billion in annual net income, a bump of $6.8 billion and $2.6 billion, respectively, year-over-year, according to company filings.
Its assets under management also jumped $500 billion from $7.6 trillion to $8.1 trillion, including $100 billion in net new RIA assets with a $3.7 trillion in total client assets as of the end of 2021, up 24% from Dec. 31, 2020.
Yet early morning trading sent the company's share price to $89.88, down 5.5% from a daily high of $95. Shares finished down 3.5%. The NASDAQ, on which it trades, has been on a three-day slide.
In after hours trading, the stock is down 1.35%, or $1.23 at $90.20. The 52-week range is $50.77 to $95.62.
One dimensional no more, DFA now largest active ETF manager
Dimensional Fund Advisors (DFA) is now two dimensional.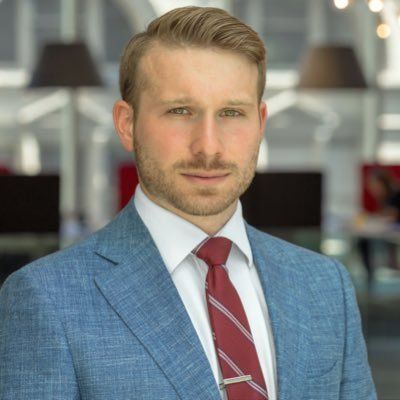 The Austin, Texas, company just became the largest active ETF manager in the business, 14 months after it decided to start converting its mutual funds.
It was already the supreme giant of factor-based mutual funds. Of its $679 billion in client assets, it now manages $46 billion in active ETFs. See: Dimensional Fund Advisors rocks the mutual fund industry by undertaking mass conversion of its mutual funds to ETFs.
The bar in the latter class was pretty low.
It took top spot from First Trust Advisors in Wheaton, Il., which manages $45 billion, Bloomberg reported, Jan, 18.
Including passively managed funds, Dimensional, which today oversees 13 ETFs, will also soon become one of the 10 largest ETF issuers, overall, according to Bloomberg.
DFA is likely to hit $1 trillion in managed assets in short order, says James Seyffart, ETF analyst for Bloomberg Intelligence, in the report.
"Ninety-five percent of their assets are mutual fund conversions. If they continue doing this, their growth is pretty much guaranteed," he explains.
DFA launched its first ETF in Nov. 2020; since then its first funds have pulled in over $1 billion in net new assets. To date DFA has converted nearly $40 billion in mutual fund assets into ETFs, according to Bloomberg.
---
SEC flummoxes RIAs, outlawing the 'F' word under RegBI
RIAs may no longer use the "F" word after federal regulators injected Regulation Best Interest (RegBI) into the rule milieu of broker and advisor harmonization.
The Securities and Exchange Commission (SEC) told a number of RIAs over the last month to avoid citing their fiduciary status.
The move came following guideance issues Dec. 17 that faulted RIAs for using the term "fiduciary," according to a column in Financial Advisor Magazine.
The SEC stated that RIAs risked falling foul of RegBI in the mandatory Form CRS, if they stated they "held to a fiduciary standard." Under RegBI's "required language," they can only say: "We have to act in your best interest".
The regulator is getting it wrong, says Peter Mafteiu, principal of New York City compliance consultancy, Sound Compliance Corp.
"For the SEC to say that RegBI is a universal best interest standard is just inaccurate. Dually registered advisors are only fiduciaries at the time they make a recommendation," he told Financial Advisor Magazine.
Industry watchdog, the Institute for the Fiduciary Standard (IFS) also just contacted the SEC to demand written clarification that RIAs can state their fiduciary status in addition to the minimum best interest wording.
"The solution here is clear and straight-forward. Inform investment advisors they may cite and describe their fiduciary status on CRS," IFS president Knut Rostad, told Financial Advisor Magazine.
RegBI, an SEC rule implemented June 30, 2020, sets a minimum standard for all advisors and investment managers, namely that they must act in their client best interests. The fiduciary standard requires advisors to put their clients' interests first and for now that does not include signifying intent with the word "fiduciary."
---
Fidelity pulls in $146 billion through 401(k) arm
Fidelity Investments brought $146 billion in new assets into its workplace investment management business in the first 11 months of 2021, according to the the firm.
The Boston broker dealer, which administers over $11.5 trillion, announced its end of year workplace gains, Jan. 13.
In total, Fidelity Workplace Investing (WI) administers $3.2 trillion on behalf of 25,949 clients. Its latest asset haul, which covers up to Nov. 30, grew the division's administered assets by 4.8% and its client count by 7.3%.
According to Fidelity's annual report, the Workplace Investing (WI) business unit reported $2.9 trillion in assets at the end of 2020.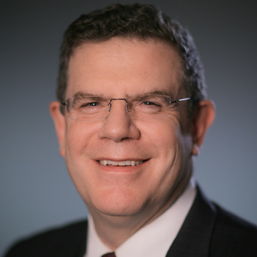 WI reported $3.2 trillion in assets at the end of Q3 of 2021, which is a markets-assisted gain of about $300 billion or roughly a 10% increase. WI includes 401(k) assets but not 403(b) assets.
Fidelity Workplace also added 1,900 new clients, spread across its defined contribution business (1,499), stock plan services (118), defined benefit services (88), student debt services (87), workplace charity (24) and health savings accounts (308), according to a company spokesman.
Of these gains, several clients opted to add products over multiple Workplace business lines, taking the total number of new accounts to 2,100, according to the firm.
"Fidelity helped 1,900 businesses across the U.S. add more than 2,100 products to their benefits platform, representing $146 billion in assets start-ups and larger firms," the company states in a release.
Fidelity largely attributes the growth to keep service humming by hiring 1,000 staff and a sleep-at-night factor of cybersecurity, cloud computing upgrades, and support from RIAs.
Fidelity Workplace also benefited from growing competition in the hiring market, which makes staff retention increasingly important, according to Kevin Barry, president of Fidelity Workplace.
"Organizations are looking for an experienced, trusted benefits provider ... that delivers value to [a company's] workforce, as well as can help them attract and retain talent," he says in the release.
In full, Fidelity won $90 billion in new business for its 401(k), 403(b) and defined contribution business, $36.7 billion for its stock plan service, $20 billion for its defined benefit business, and an undisclosed sum for its health savings business.
---
---
---