Matt Brown: It's not about to take off. It's taking off. We don't see it slowing down.
The explosion of RIA interest in alts didn't come out of nowhere. The trend has been slowly building for a decade, finally hitting critical mass with an avalanche of new venture funding for two big players.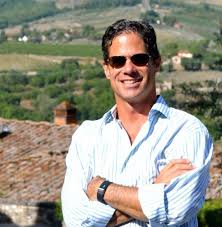 Stalwart holdout Apollo Global Management Inc. finally bit the bullet and bought into iCapital Network and CAIS, the No. 1 and No. 2 alternative-asset platforms that sell to RIAs.
It also acquired advisor-facing Griffin Capital and its $5 billion of AUM in real estate and credit products, it reported on Dec. 2.
Apollo joined early investors WestCap and Temasek in the $50 million iCapital round, and it led the $225 million CAIS round with New York City investment firms Motive Partners and Franklin Templeton Investments.
RIAs best know Motive for buying InvestCloud. See: InvestCloud -- long tagged an 'Envestnet killer' -- sold at $1-billion valuation level, gets added to Tegra118, but some say, not so fast
"There was a major catalyst," says CAIS CEO Matt Brown in an RIABiz interview. "Led by COVID, and with clients at home, advisors were finally forced to change their behavior and virtual took hold."
Lawrence Calcano, Chairman and CEO of iCapital Network, founded in 2013, sounds a similar note of vindication.
"It takes 10 years to be an overnight success," he says in an RIABiz interview. "People come slowly because they just come slowly."
Tipping point
Though it declines to disclose platform asset totals, CAIS, founded in 2009, smashed old sign-ons, the company said.
"Our adoption rates are through the roof," Brown says. "We'll have 500 this year for the first time."
"It was a grind but we stuck with it," he adds. "It's not about to take off. It's taking off. We don't see it slowing down."
"Now, we're grateful we were early."
The latest trend may be just the tipping point, Brown told The Wall Street Journal.
RIAs allocate just 1% to 2% of their portfolios to alternative assets, compared with 15% at banks and wirehouses and 30% to 40% for institutional investors such as pension funds.
Alternative assets are expected to make up to 24% of the global investable market by 2025, according to the Chartered Alternative Investment Analyst Association, up from 12% in 2018.
"With the addition of Apollo, we now have the largest and most distinguished general partners in the world supporting iCapital in its mission of delivering the definitive technology solution for alternative investments within the wealth management space," says Calcano, in a release.
Figuring it out
Apollo's mega-rivals, Blackstone, KKR and The Carlyle Group, long since got religion and bought in to iCapital, but Apollo was conspicuous by its absence.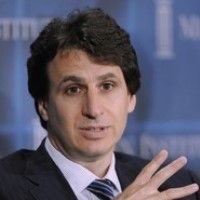 But Apollo was hardly alone in the belief alternative investments was a ship that might never come in.
Hence, the big uptick of the past six months has been a relief as much as a revelation.
Apollo's new CEO Marc Rowan told The Wall Street Journal that his firm is open to new ideas about how to get wallet share of enigmatic high-net-worth individuals.
"We think we know how to reach these retail high-net worth customers, but anyone who says they have it all figured out is not telling the truth," Rowan said.
Apollo also plans to leap to $1 trillion of AUM by 2026, he told Reuters.
The New York-based manager of $500 billion took a micro-stake (less than 1%) in iCapital at a snooze-you-lose valuation of $6 billion. In contrast, it took a solid minority stake (around 10%) in CAIS at a $1 billion valuation.
Before the $225-million raise, CAIS had only raised $50 million in a "round."
Padding reserves
Brown says he will immediately put the capital to work doubling staff from 150 people to more like 300. He is also eager to make acquisitions, he adds.
iCapital doesn't need the capital for spending purposes both because it already has a war chest stowed away but also because it is cash flow positive.
It welcomes the padding of its reserve account because it is asking advisors to believe it will be around for the very long haul -- necessary when you are selling illiquid, delayed gratification investments, he says.
iCapital raised $440 million at a $4 billion valuation last summer. See: iCapital raises heart-stopping $440 million at $4-billion valuation, after signing big deals to become the alts engine of Envestnet and Allfunds
At the time, it administered assets about $80 billion, up 74% from $46 billion it held in 2020 and less than $10 billion in 2019.
iCapital rates now exceed $100 billion plus it is a software partner of firms like Ray Dalio's Bridgewater. See: Ray Dalio finally deigns to let RIAs allocate AUM to Bridgewater funds but with a coy approach; he'll use iCapital's software to sell through a virtual mystique boutique
---
---
---