Kirsten Kuykendoll: We expect that Fidelity will continue to hire thousands of people throughout 2022.
Brooke's Note: If Fidelity can hire 9,000 bright people in four or five months in a financial services market where supposedly nobody is available, then it tells you something. People talk about the Great Resignation. They should call it the Great Renegotiation. People want to work. They just want to be compensated at 2022 levels and with reasonable accommodation for being human. That includes trust that they can learn on the job, belief they can learn without a college degree and basic faith that they really won't nap all day if they're at home. Sure, Fidelity is taking a risk. They've bet on a whole bunch of fresh overhead and green recruits during an expansion. Contractions can happen, too. Still, it looks like a good bet to add people who supply information and care around personal investing, an area where we know demand outstrips supply.
Fidelity Investments will hit its target of 9,000 new hires--boosting its ranks to 60,000 employees--with no plans to stop recruiting in the face of a piano-wire-tight labor market and the Great Resignation--the record number of people who quit jobs in 2021.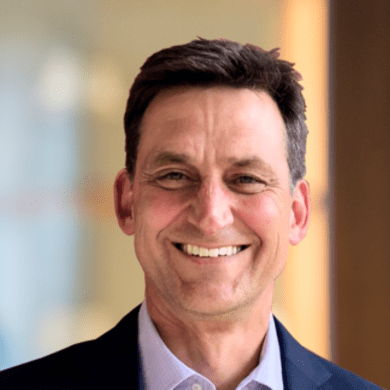 Kirsten Kuykendoll, head of Fidelity talent acquisition, said in an email only one small caveat applies; it'll end up taking five months to cross the finish line. See: Fidelity Investments pulls out stops on perks to raise headcount by 7,000 -- by hiring 9,000 -- to shrug off labor shortages, escalating wages and call center attrition
It's an astonishing spate of hiring by any account, says William Whitt, strategic advisor of Aite-Novarica Group in Weatherford, Texas.
"I was very surprised when I saw those numbers. That's an impressive feat."
Fidelity's goal was a "monstrous initiative," says Cecile Munoz, president of U.S. Executive Search and Consulting.
"A monstrous initiative to hire talent at that scale can be met with the right leadership to execute what I am certain was a multi-pronged approach using partners and digital connections/engagement," she added.
Generous perks
Kuykendoll credits her firm's generous benefits, such as an increase in the student loan payment program. Since, 2016, Fidelity has been making additional loan payments on employee student loans.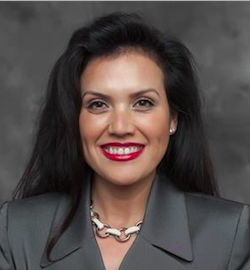 In the last two years, the company has also included additional support to caregivers, emotional wellbeing resources, work-from-home assistance and "additional time, care and flexibility to deal with the challenges of the pandemic."
Though headcount tallies won't be made official for a while, the hiring model's assumptions are holding true to form, Kuykendoll adds.
"We closely monitor attrition, and our attrition continues at expected levels," she says.
Fidelity set the unprecedented hiring targets -- and made them public -- at the beginning of September, mostly as a means to keep pace with the unforeseen explosion in new account openings, especially by mostly young, active traders who came out of the woodwork.
With all those tailwinds still blowing, Fidelity foresees another large round of hiring this year.
"While hiring targets for 2022 are not yet available, we expect that Fidelity will continue to hire thousands of people throughout 2022, as we do every year in the U.S., to continue providing industry-leading customer service to the millions of clients we serve," Kuykendoll says.
Engaged investors
Fidelity had 30.9 million total retail accounts in the third quarter 2021, up nearly 23% from the third quarter of 2020, according to its third-quarter investor highlights.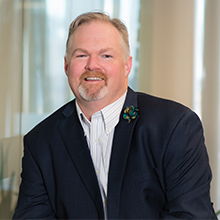 Investors opened 1.3 million new retail accounts at Fidelity in the third quarter, 2021, up 16% from the year-ago quarter. And, 44%, or 583,000, new accounts were opened by customers aged 18 to 35, according to Fidelity's report. It has $4.2 trillion in assets under management (AUM).
These young investors who were inspired by quarantine and boredom are here to stay, Whitt says by email.
"I think COVID accelerated them by 3- or 4-years. It drew people into trading who wouldn't have started for 4- or 5-years. But they're very engaged and they're very comfortable with volatility."
Fidelity already had a flood of new accounts from the millions of 401(k) plan participants rolling over balances amid retirements and job moves, says Scott Smith, an analyst at Boston-based Cerulli Associates.
"From a strategic perspective, they are using their preeminent position as a retirement plan recordkeeper to establish relationships with millions of new participants each year, many of them who then choose to engage with the firm on a retail basis."
Fidelity had 43.3 million workplace plan participants in the third quarter of 2021, which includes its 401(k) and 403(b) plans. That's up nearly 6% from the third quarter of 2020.
Dodging a bullet
Average daily trades have quadrupled across the industry since the fourth quarter of 2019 placing a strain on the heavily service-oriented firms. It's still an alligator that needs to be wrestled, Whitt says.
"If you've got four times as much as trading, you've got four times as many calls," he says.
"Fidelity feels these trading volumes are going to stay or else they wouldn't be hiring thousands of people. They feel that the markets have adjusted to the new level of the much higher trading volume.
"You've got investors trading 20 shares and 50 shares. The volume of trades has increased much more than share volumes," he adds.
Charles Schwab Corp. may be one of the few firms able to weather the trading surge, says Whitt. When Schwab purchased TD Ameritrade, it gained so many additional staff it hasn't needed to hire.
Schwab netted an estimated 9,000 staffers in the $22 billion deal. TDA had 10,000 employees but about 1,000 were laid off immediately after the deal closed in October 2020. See: Charles Schwab Corp. is crash-hiring TD Ameritrade Institutional staff-- amid wild growth-- to quell RIA service howls, but cautions to hold off custody switch to Schwab to avoid repapering
"Schwab is focused on integration and it's conceivable that without the increase in share and trading volume that would have reduced more staff. But with the synergies with TD, they were able to manage headcount without needing to hire a bunch of people," Whitt said.
While, Vanguard suffered from a recent service shortage over the holidays, Whitt says Vanguard's investors typically aren't as active as those who invest with Fidelity and Schwab. See: Vanguard Group restores check writing and printable PDFs, gets Tim Buckley off voicemail and preserves its funds' pristine reputation, yet also reignited investors predisposed to label it a digital bumbler
"Vanguard investors aren't as much active traders," Whitt says.
Moving markets
Fidelity does encourage "healthy attrition." In fact, it paid 2,000 people to leave the company earlier this year. See: Fidelity Investments is paying 2,000 employees to hasten their corporate exits, including high-profile RIA overseer, Sanjiv Mirchandani, as part of its shift to a digital future
It is beginning to fill some of those vacated executive positions by reaching a threshold of pay and perks that moves labor markets. See: Fidelity Institutional makes biggest hire in years -- a very familiar face in RIA technology -- in a play for software and data 'interoperability,' something Salesforce 'got right' before it lost its RIA mojo
Fidelity is also fishing in a larger ocean by rolling out entry-level training programs that don't require a college degree, Series 7 license or even financial experience.
Having the right compensation model, benefits, and location flexibility is all part of getting people to give their working hours to your company in 2022, Munoz says.
"In the fight for talent, it is not enough to have a strong brand, you must have culture, compensation, and truly care about your employees."
---
---
---
---