Charles Schwab & Co. last hosted an IMPACT in 2019.
Mindful of traveling and congregating in a pandemic, Charles Schwab & Co. planned to do a 10-city mini-IMPACT 2021 roadshow, Oct. 18, but now even that has been scrubbed from the books.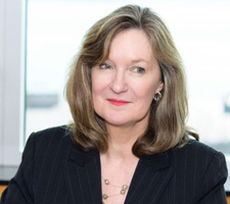 The Westlake, Texas, RIA custodian has decided those events are too hazardous amid the COVID-19 Delta variant surge, even though many were set for outside venues. See: The 2021 RIA event comeback collapses as FPA, 'Invest In Others' and T3 cancel in-person events, but WealthStack, Riskalyze and SALT won't be deterred
"The decision was based on the current environment and from feedback from advisors and employees," Schwab spokesman Peter Greenley told RIABiz exclusively, via email.
"We had originally intended to host in-person receptions in 10 cities as part of IMPACT, but we have made the decision to, instead, keep IMPACT 100% virtual again this year."
Schwab had stopped short of naming the cities or venues for the event, but was planning to do so by next week, which should make canceling them less complicated.
Schwab has yet to announce the agenda for IMPACT 2021 but it will be published when registration opens for advisors on Sept. 14, he says. Schwab executives are still hopeful that its 2022 IMPACT in Denver can be held mostly in person, Greenley added.
Avoiding harm's way
Though mezzanine-sized RIA software firms like Orion, Riskalyze and Morningstar can pull off smaller, carefully managed events, discretion is the better part of valor for Schwab, says Marie Swift, president, and CEO of Impact Communications.
"A large organization like Schwab is wise to err on the side of caution. Schwab has certainly considered myriad factors and does not want to be seen as inconveniencing people and potentially putting people in harm's way.
"The tradeoffs we must all make as business professionals and meeting organizers are not always easy," Swift adds.
"Meanwhile, as a small business owner, I am taking calculated risks to travel and network, discuss important matters in person and build important relationships."
Riskalyze is among those companies still slated to host and event. The fintech will host its Fearless Conference in Palm Springs, Calif., Sept. 29 to Oct. 1.
It's on target to beat the company's 2019 attendee numbers, Aaron Klein, the CEO, has said. The company is hoping to have more than 700 attendees and isn't requiring vaccinations or COVID tests.
But Schwab is smart to be more cautious given its large size, Swift adds.
"The benefits of meeting in person are many, but the trade-off considerations are worthy of reflection."
Positive feedback
Last week Orion Advisor Services held its annual in-person Ascent conference in Phoenix, Ariz. with 800 attendees with no reports of health ramifications.
Orion did not demand vaccinations though it "strongly" recommended shots. Masks and hand sanitizer were included in each attendee's kit and available throughout the venue.
Attendees wore wrist bands indicating what level of social interaction they were comfortable with at the conference.
Orion CEO Eric Clarke says he was pleased with the event's turnout. "I received a lot of positive feedback around the wrist bands - red, yellow or green - to visually signify social distancing comfort level."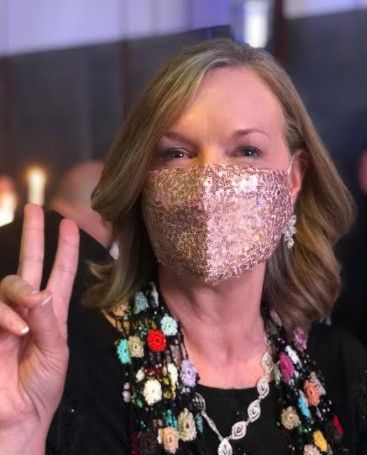 His company hired Planit Inc., an Omaha, Neb., event and meeting management company to oversee health administration. Attendees had to complete pre-event health questionnaires before attending sessions.
Morningstar Inc. hired "In-House Physicians," a Naperville, Fla., company to provide medical care for attendees at its conference at McCormick Place in Chicago from Sept. 22 to 24.
Ball bound
Meanwhile, Swift is disarmingly forthright about her decisions involving business travel and event mingling.
"I have several business meetings that have been postponed for some time now as we figured out the coronavirus situation," she says.
"Plus my firm and one of our corporate clients, Allianz, are up for awards for our joint work on the 'Conversations That Matter' project done in 2020. So, I plan to attend the Awards Dinner and Gala that WealthManagement.com / Informa is hosting tomorrow night at the Ziegfeld Ballroom [in New York City].
"I feel good about NYC because proof of vaccination is required for bars, restaurants and the Gala, plus there will be much lower attendance than normal and room to spread out during the unmasked dinner portion of the night," she says.
"Meanwhile, I am tucked into my first-class seat, double-masked with Clorox wipes in hand, and about to land in NYC. I'll be wearing a bedazzled mask with my ball gown tomorrow night."
---
---