Since Tim Buckley took over as CEO in 2018, he has stretched Vanguard's business model to drive growth and slow profit-margin compression.
Brooke's Note: Much of the investing world is racing to become more like Vanguard Group, where low fees and straightforward dealings reign. Yet the not-half-as-sleepy-as-it-might-look Malvern, Pa. giant is hardly standing still. It continues to shift course to a future upmarket where higher fees, greater complexity and even a heightened potential for conflicts-of-interest come into play. At the crux of that Vanguard effort is the use of its RIA as a means to distribute active fund management. It could make a vanilla mass market RIA--still just 30-basis-points--more exciting by enhancing it with possible alpha returns -- hence attracting more high-net-worth investors. But Vanguard is also pointing out that the combination of wealth manager and investment manager gives it much greater comfort in more aggressively selling active management. Half the problem is making sure the active funds user does so in a responsible manner. Now, though, it is the user through Vanguard's RIA -- albeit with the caveat that the investor will be able to opt out.
The Vanguard Group is making its $243-billion RIA a little more like a stock brokerage, to make it more attractive to high-net-worth clients, a better contributor to fund distribution and potentially much more profitable.
The Malvern, Pa., asset manager announced, Aug. 26, that Vanguard Personal Advisor Services (VPAS) will become the sole vehicle of distribution for three actively managed proprietary funds.
As part of a new active portfolio, it will increase its revenues on underlying assets by as much as 35 basis points.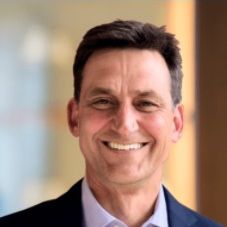 VPAS currently has virtually all of its nearly $250 billion of RIA assets invested into its own index funds.
In contrast, over the last decade, Vanguard's average ETF expense ratio fell from 0.17% to 0.09%, according to Morningstar Data.
Some industry observers have questioned whether investing VPAS client assets in a riskier active portfolio is in their best interest.
Yet VPAS advisors won't suddenly start pushing clients to opt-in for active management, says Bill Whitt, senior analyst at Boston consultancy, Aite-Novarica, in comments provided to Barron's.
"This introduction of active management in their VPAS portfolio is being done in a very conservative fashion … They're just sensing there is some additional demand out there in the marketplace they're not tapping into," he explains.
Vanguard declined repeated requests to clarify how just how far it is willing to go in reaching for higher equity returns by taking on higher risk other than to say it will do so in accordance with the personal objectives and tolerances of its investors.
Suitability standard
To avoid any perception of self-dealing in guiding investors toward higher fees, Vanguard will require investors to explicitly "opt-in" with their advisor and grant them permission to expose assets to the heightened risk.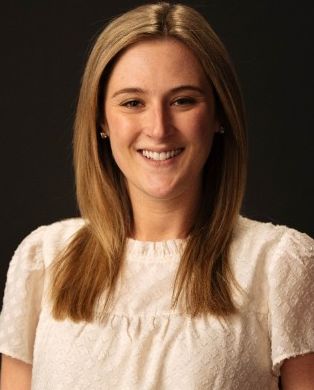 Vanguard also used derivations of the word "suitability" twice in the press release announcing its plan to distribute the funds.
Wall Street brokers have long used a "suitability standard" as the basis for introducing investment opportunities to investors.
The suitability standard is a notch below a fiduciary standard. But -- unlike most RIAs -- brokers get a final sign-off from investors on how they buy assets. See: The suitability standard, defined.
VPAS will also require investors to deposit a minimum of $50,000 to open an account.
"Within an advised account, VPAS clients will be able to invest in these funds if, in consultation with their advisors, they are deemed suitable and appropriately aligned with risk tolerance and investment objectives," says company spokeswoman, Karyn Baldwin, via email.
Jon Cleborne, head of Vanguard Personal Advisor Services, also emphasizes suitability as the standard in a release
"Active is particularly well-suited for advised portfolios because advisors can ensure expectations are managed appropriately; allocations are consistent with risk tolerance."
New Thinking
"New thinking appears to be talking hold in Malvern," says Will Trout, director of wealth management at Pleasanton, Calif., consultancy Javelin Strategy & Research.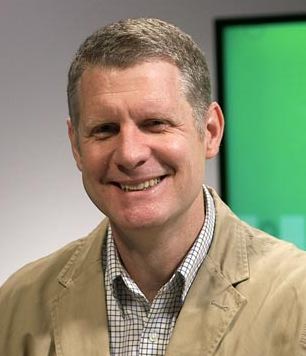 "There is revenue pressure, and Vanguard faces competition for the VPAS investor dollar on a number of fronts, including from increasingly popular asset classes like crypto and private capital investment.
"The rise of direct indexing and model adoption by advisors also put pressure on managed account margins," he explains, via email.
Vanguard began to add private equity access to its brokerage accounts in May, with access for VPAS clients in the works. See: Vanguard Group's private equity retail push gets real.
It added direct-indexing, acquiring JustInvest in July. See: Vanguard Group buys JustInvest. It continues to snub crypto. See: Vanguard's crypto take includes nothing to turn a red light green.
"Every VPAS portfolio is personalized to meet the needs, preferences and investment objectives of each client," says Baldwin.
Defining risk
For now, Vanguard is drawing no bright line limit in its introduction of the active funds in terms of allocation or dollar amount.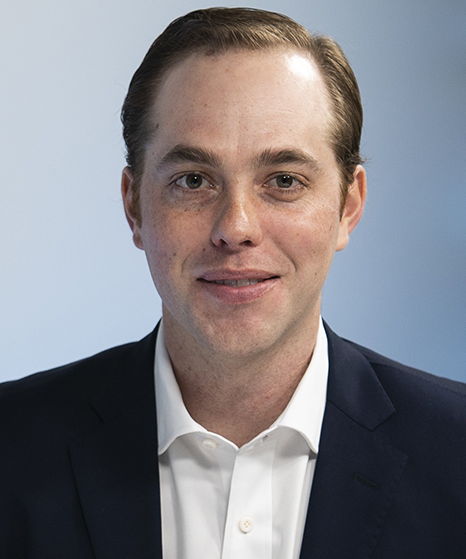 That contrasts, for example, with Wealthfront's introduction of higher-risk, higher-fee, risk-parity fund investments to all indexed ETF portfolios in 2018.
The Palo Alto, Calif., robo-advisor limited the allocation to 20% but still suffered criticism when returns faltered out of the gate. See: Amid pandemic, Wealthfront's risk parity fund faces rough stretch, reviving questions about the wisdom of a 'millennial' robo using something as 'Wall Street' as leverage and active management
Vanguard also declined comment on the parameters it uses to determine a VPAS client's risk tolerance to ensure their suitability for the new portfolio.
And it declined to explain why it is now requiring clients to authorize allocations to the active portfolios managed by VPAS advisors.
VPAS has, however, been a smashing success, growing into the largest RIA in the United States from a nearly cold start in 2015. The active portfolio move solves for a multitude of challenges Vanguard will likely face in the future, both as a wealth manager and as an asset manager.
Pushing hard
Vanguard may win even bigger on the asset management side where it's already pushing hard into an embrace of active management.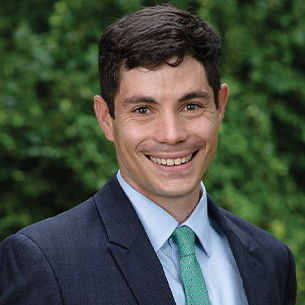 It will likely keep adding new active funds, says Jeffrey DeMaso, director of research at $6.5 billion AUM Newton, Mass., RIA Adviser Investments, via email.
"Vanguard has largely run the index fund race to its near conclusion. There are only so many index funds to launch and run, but there are more active opportunities ahead," he explains.
Its RIA gives it remote control over how its higher-volatility funds get managed as part of portfolios during downturns in the markets, Cleborne adds in the release.
"Clients are supported and coached through periods of underperformance," he adds.
Philosophical difference
Vanguard is still squarely situated as a beta-first culture, says Chris Shea, chief investment officer of Austin, Texas, RIA, WealthSource, via email.
"I don't think this is the beginning of a cultural shift. Vanguard is and has long been a major provider of active management while carefully preserving their low-cost, passive-investing brand."
"By including higher-margin active funds, even at small allocations, Vanguard can meaningfully improve their revenue per account," he adds.
By adding an active conviction portfolio to VPAS, Vanguard shows it is not willing to remain captive to the reputation -- fairly or unfairly -- foisted upon it, says Lucas.
"There may have been a bit of a philosophical shift as index products have commoditized. In other words, having top notch high-conviction active, if you can achieve that, will be an important differentiator in a world of ultra-low to no-fee index funds," he explains.
"With its paternalistic ethos, Vanguard [also] had no way to coach investors through the kind of rough patches necessary to succeed with high-conviction active until the PVAS business."
The company will also make its forthcoming active portfolios available to investors with employer-sponsored retirement plan accounts managed by VPAS, but only if they have more than $250,000 to invest, according to the linked release.
Cross-selling machine
VPAS investors get exclusive access to three new funds, the Select Dividend Growth Fund, the Select International Growth Fund and the Select Global Value Fund.
As part of the initiative, Vanguard will also funnel RIA assets into two existing active funds -- The Vanguard International Core Fund and Vanguard Capital Opportunity Fund, which have fees of 46 basis points and 35 basis points, respectively.
Its three new funds carry expense ratios of 45 basis points (Dividend Growth), 40 basis points (Global Value), and 42 basis points (International Growth), respectively, versus typical industry fees of 90 basis points, 110 basis points, and 113 basis points for similar products, according to the firm.
VPAS' big selling point is that it provides a human-RIA service for 30 bps, which is less than a third of what most competitive offers charge.
Having Vanguard funds in VPAS portfolios bolsters its economics further, for an all-in take closer to 50 basis points or .5%. Adding active funds should raise this all-in haul of revenue.
"Above all else, Vanguard is a distribution and cross-selling machine," says Anders Jones, founder and CEO of Baltimore upstart virtual financial planner, Facet Wealth, via email.
"Vanguard stole a whole bunch of market share from active managers and led a broader shift towards, low-cost passive index funds. It will be very interesting to see what kind of flows those funds get in the next couple of quarters," he adds.
Fund breakdown
Of Vanguard's three new funds, its Select Dividend Growth Fund, managed by Wellington Management, will invest in established large-cap companies it deems likely to increase dividends over time.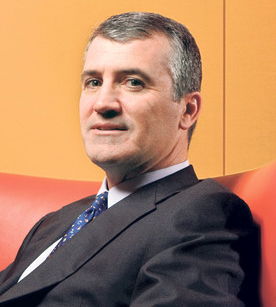 Don Kilbride, senior managing director, partner, and portfolio manager at Wellington will manage the new fund, which will run a more concentrated stock selection than the Vanguard Dividend Growth Fund (VDIGX), which he oversees.
VDIGX currently holds stakes in 41 companies. Its largest holdings include Johnson & Johnson, McDonalds, United Health, American Express, and Coca-Cola.
The Select Global Value Fund, a contrarian investing fund, again managed by Wellington, will invest in companies it believes the market is slow to reward. Vanguard portfolio manager David Palmer, who also manages the company's Windsor Fund, will manage the Select Global Value Fund.
The Windsor Fund holds stakes in Bank of America, Wabtec, MetLife, T-Mobile, and Raymond James.
The Select International Growth Fund will determine a narrow list of companies that its manager, Bailie Gifford Overseas, deems likely to outperform the market. Like the Select Dividend Growth Fund, the new fund will provide a more concentrated version of an established Vanguard fund, in this case its International Growth Fund (VWIGX).
VWIGX currently holds stakes in 126 companies. Its largest holdings include ASML, Tencent, MercadoLibre, Moderna, and Kering. Its concentrated form will be managed by Bailie Gifford portfolio managers James Anderson and Lawrence Burns.
Vanguard's roots
The price difference between many index funds is also down to nickels and dimes, which will drive active launches, according to Alec Lucas, a Vanguard observer and senior analyst for manager research at Morningstar.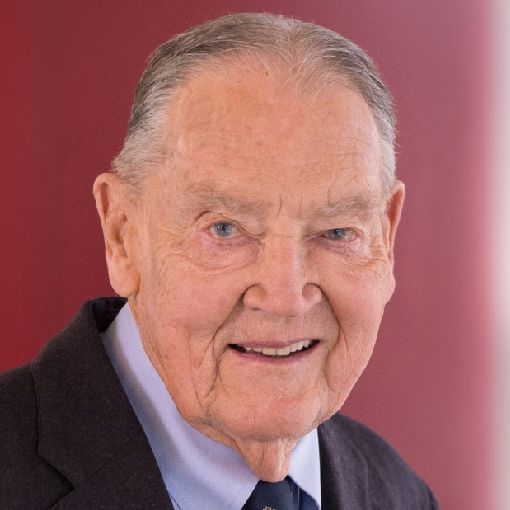 "Vanguard designed its ... [funds] under the belief that rock-bottom fees would make net returns superior to most actively managed peers and give them a good shot to outperform their benchmarks, too.
"This worked very well when industry-wide fees were much higher but is less effective as fee compression accelerates," he explains, via email
"It represents a needed shift of Vanguard's strategy in response to industry changes Vanguard helped to bring about."
Yet Vanguard insists that its guiding philosophy is unchanged; this despite the fact that its founder, the late John C. "Jack" Bogle, pioneered passive, low-cost, index-based investing and called active management "unnecessary."
"Vanguard's roots are in active, dating back to 1929 with the founding of Vanguard Wellington Fund, and we've offered an array of actively managed portfolios since our founding," says Baldwin.
"Active management is nothing new at Vanguard," she adds.
That said, Vanguard has struck an increasingly bullish tone on active management, since Tim Buckley took over as CEO in 2018.
Since Buckley took the CEO spot at the company, it has launched its first actively managed US ETFs, its first active ESG funds, and a number active fixed-income funds and ETFs.
In 2020, Buckley publicly pressed "to see active have a resurgence," that would blend Vanguard's cost-cutting modus operandi with portfolios managed by expert stock-pickers. See: Vanguard re-applies itself to active fixed-income funds.
Today, Vanguard, with 11,000 employees, actively manages $1.7 trillion in client assets -- just over a fifth of its total AUM.
---
---
---