Abby Johnson: 'Our financial strength and stability allow us to make significant investments in our businesses.'
Brooke's Note: Nobody really knows for sure why investors are opening accounts and trading at a rate nobody ever dreamed possible. COVID fears, a booming stock market, free trading or some lofty ideal about an ownership society may be driving it. But it's created a dilemma, of sorts, for executives at the mega-beneficiaries of the windfall, giant providers like Fidelity, Schwab and even Robinhood. Figuring out just how much service to provide is a conundrum, because they rightfully wonder if this is a new normal or another millennial craze. Fidelity's plan to hire 9,000 by Christmas springs from multiple impulses, but one is certainly a belief that new investors are here to stay. Were it just traders exploding, I'd have my doubts. But investors of all sizes and levels of sophistication are bringing assets to advisors. Fidelity seems to have read the signs in a similar way. Love it that Fidelity is walking the talk about finances and life and hiring people at all levels of experience and qualifications -- albeit by necessity to achieve such an astounding 9,000-hire quota.
Fidelity Investments is promising Merrill Lynch-style training and Google-style benefits as it launches a hiring blitz to land an average of 110-plus staffers per day for the next four months -- the brutal labor market be damned.
(There are 1.8 million business service jobs sought in the US right now and only 921,000 unemployed that last held such a job, the Labor Dept. reports.)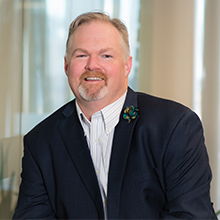 Faced with a hiring gap driven largely by an explosion of new accounts and steady attrition, the Boston company is dangling generous perks--work-from-home options, remote allowances, childcare and new entry-level training programs that don't require a college degree, Series 7 license or even financial experience.
It's part of a larger trend to create a bigger talent pie. JPMorgan Chase cast a wider net by no longer asking job applicants if they have a criminal record, the WSJ reports.
IBM this year dropped college degree requirements for half its roles in the United States and got a 63% increase in key minority applicants, Nickle LaMoreaux, IBM's chief human resources officer told the WSJ.
"If you have the skills why should it matter how you got them?" Ms. LaMoreaux explained in the article.
Fidelity's plan is to fill 9,000 new jobs in the space of four months, with an expected attrition of 2,000 employees, or near 5% of Fidelity's total workforce. The company currently employs 53,000 and expects to end 2021 with 60,000 employees, a net gain of 7,000 or about 13%.
Asked about the presumed attrition, Fidelity responded generally.
"Historically, Fidelity has experienced very low attrition," said spokeswoman Susan Coburn by email.
"However, like any business, we plan for some associates to leave the company and see opportunity through a healthy level of attrition to create career growth and development for our associates."
Revolving door
Fidelity does encourage "healthy attrition." In fact, it paid 2,000 people to leave the company earlier this year. See: Fidelity Investments is paying 2,000 employees to hasten their corporate exits, including high-profile RIA overseer, Sanjiv Mirchandani, as part of its shift to a digital future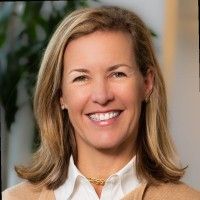 The buyout and the attrition are tied together, Coburn says.
"Fidelity did offer a Voluntary Buyout Opportunity (VBO) to U.S. employees who met certain eligibility requirements as of June 30, which impacted our 2021 headcount," she explains.
About 6,000 Fidelity employees have left since the start of 2020, but the company has netted about 8,000 staff during that 20-month time period based on 14,000 hires. It started 2020 with 45,000 staff and now has about 53,000.
Fidelity's biggest hurdle in the labor market may be persistently high call center turnover.
On average, U.S. call centers turned over 30% to 45% of their employees in 2019, according to the Quality Assurance and Training Connection.
Coburn confirmed many of Fidelity's hires will report to call centers it opened this year in Smithfield, RI and Durham, N.C., in addition to six other regional centers. The new locations will be the home base for hundreds of new customer-facing phone associates,
Perks a popping
Fidelity announced the latest hiring plans Tuesday (Aug. 31) in what amounts to a game of catch up with surging call volumes, digital engagements and daily trading volume, according to the company.
Hiring 9,000 employees stands out because it is roughly the number of staff that rival Charles Schwab Corp. netted by purchasing TD Ameritrade (TDA) for $22 billion. TDA had 10,000 employees but subsequently laid off about 1,000.
The hiring spree, in a sense, couldn't come at a worse time. The acute shortage of qualified white collar workers extends nationally, but it's even more pronounced in financial advice.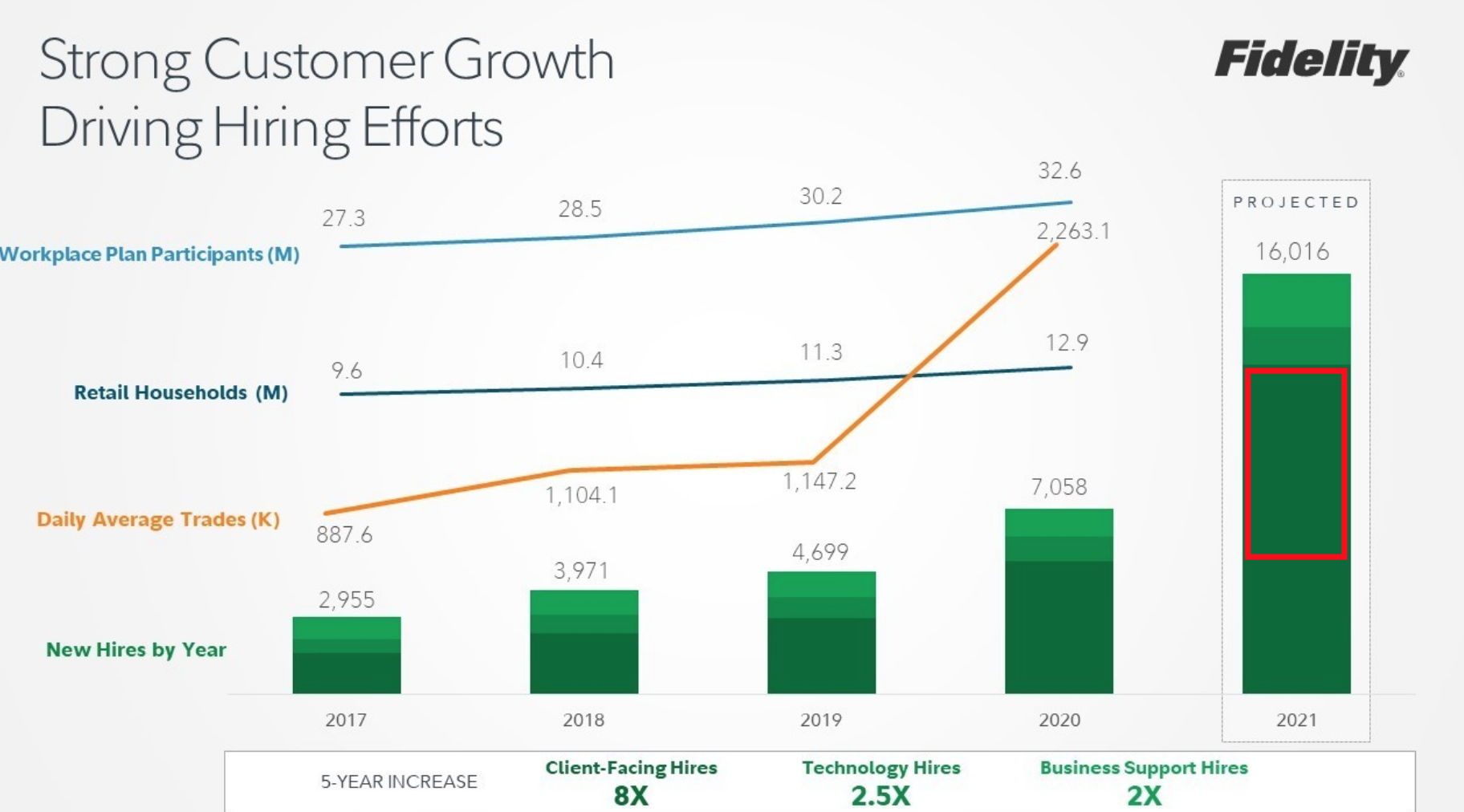 Robinhood and Schwab are both hiring madly and dangling their own beneficence for line workers.
Schwab just took the uncharacteristic step of authorizing a blanket raise of 5% for virtually every staffer. See: Citing 100% increase in net new assets, Charles Schwab Corp. will give staff 5% 'special' pay raise that leaves one HR analyst doing a double-take
Schwab is hiring 450 just to a center it opened in Austin, Texas, according to the Austin Statesman.
About 63% of RIA firms are currently hiring, according to a new report from the Ensemble Practice of Seattle.
Fidelity CEO Abby Johnson sent her own understated signals in a release. She said her company is ready to put its full might as an $11-billion AUA firm behind its efforts to bring people aboard, now, even though the move might not accrue a return on investment near term.
"Our financial strength and stability allow us to make significant investments in our businesses," Johnson said. Unstated was that Fidelity has a history of "significant investments" on the strength of being a private company with less quarterly pressure to perform.
No experience necessary
Coburn confirmed that applicants don't necessarily need Series 7 or Series 63 licenses, or even a background in financial services, to apply.
"We're seeking motivated individuals who want to do the important work of helping people to build their savings and achieve their dreams, " the spokeswoman said.
It could pose a challenge to successfully train and transition so many people in areas that are brand new to them, says Kelli Cruz, founder of Cruz Consulting Group.
"I suspect they are recruiting way more than they eventually need to fill roles as many recruits won't pass the series 7 and other training requirements."
But Fidelity has no choice but to branch out with its staffing so it can stay ahead of the competition, says Will Trout, director of wealth management at Javelin Strategy & Research, via email.
"This hiring spree is just the latest manifestation of a technological arms race that is transforming the industry. I believe Fidelity sees the investments in tech as an opportunity to get ahead of Schwab as it continues to digest TD Ameritrade."
Flexible approach
About 44% of the 9,000 jobs are client-facing. "Client-facing includes customer service representatives, financial advisors, licensed professionals, and sales and relationship management positions supporting retail, workplace, and intermediary clients," Coburn says.
The client-facing posts often mean those jobs are meant to help generate revenue, says Lex Sokolin, head economist at ConsenSys.
"The majority of new hires are there to generate revenue rather than build tech or support the business. The main upside surprise is in how much customer support and service the company needs."
An estimated 810 new hires, or 9% of the total, will be software engineers, data scientists, mobile/IOS engineers and architecture professionals.
Other positions will be in business support functions, which include operations, client services, product management, marketing, human resources, finance, compliance, and more.
Fidelity Digital Assets is planning to increase headcount by about 70% as demand for cryptocurrency services from institutional investors remains strong, according to Bloomberg.
Fidelity is counting on its generous perks to appeal to potential employees, says human resources head Bill Ackerman in a statement.
"We hear loud and clear about the benefits that come with remote work and the benefits of in-person work. Our flexible approach to work will give our associates the best of both," Ackerman says.
With the latest round of hires, Fidelity will have added 22,000 new staffers since January 2020, with a growing number assigned to digital currency.
The fact that Fidelity seems to be constantly hiring and offering such strong perks can pose challenges for smaller RIAs who are going after the same talent pool, Cruz says.
"Some of my clients do voice concerns about having to compete with the well known names of Fidelity and Schwab for talent. Some find the trainees that don't work at Fidelity to be possible recruits for them when they decide the role isn't for them."
Unprecedented growth
In effect, the company is now growing two tracks simultaneously, one legacy financial services and the other a Fidelity 2.0 track based on a future of blockchain-based decentralized finance where cryptocurrencies supplant fiat money. See: Fidelity Investments signals it's all in on blockchain-based currency.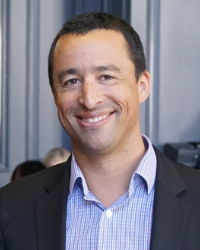 "The company is making a long-term bet on the emergence of a new kind of financial infrastructure," Tom Jessop, president of Fidelity's digital asset business, told the Boston Globe.
"Financial advisers who rely on Fidelity for trading and custody services want to see cryptocurrency options integrated into Fidelity's existing portfolio management technology. Advisers want to keep assets on the platform," says Jessop.
Since its launch in 2018, Fidelity Digital Assets has expanded its reach to European investors, and last year, it added an asset management arm to its digital assets business, says Coburn.
This is just the beginning for digital assets and there's much more to be done, which requires more staffers, she added.
"One challenge has been making sure that investors can buy and sell crypto assets and it's part of their financial plan, just like other assets. That's why Fidelity anticipates bringing on more 'institutional grade' solutions to the digital assets space."
The company has been working for years to develop a blockchain ecosystem so that the company is ultimately a "holistic solutions provider" in digital assets, Coburn adds.
"Any time a legacy firm is entering a new segment like this, with the potential to be a true differentiator, it makes sense to act boldly," says Scott Smith, an analyst of Boston-based Cerulli Associates.
"While start-ups can be 'agile,' the resources and ownership structure of Fidelity give the opportunity to make a big commitment with a large built-in target audience," he adds.
Slow but steady
But Mike Alfred, an investor and B2B consultant in cryptocurrency markets, says Fidelity isn't getting too far out front on cryptocurrency.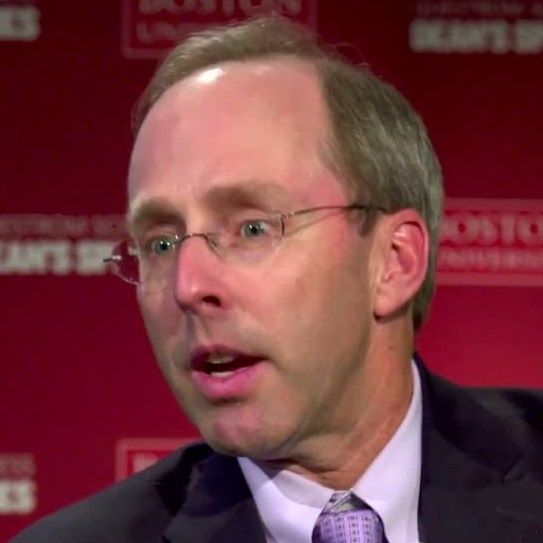 "Fidelity's actually moved at a slow, cautious pace. They're still not really offering bitcoin directly to RIAs or retail investors," he says.
"It's still way upmarket unlike Coinbase and Robinhood offering it with no guardrails [to the mass market]."
Fidelity is where it feels comfortable.
"I don't think we'll ever be the most full-service provider, in terms of asset coverage," Jessop told the Globe, emphasizing that "safety, soundness, and security" would come first.
But it's very possible that Fidelity's surge in hiring is related to its dramatic growth, Sokolin says.
"It's reasonable to think that if your activity increases by five times, you'd need to staff up to support it. The story around digital assets, cryptocurrency, younger generations -- i.e., Coinbase and Robinhood -- are the narrative used to highlight the opportunity available for Fidelity to grow. And they do indeed have good positions in both. But the largest business need probably relates most to Fidelity's customer support model."
Schwab has avoided taking the plunge into cryptocurrency and recently advised its clients in a missive about the risks-- volatility, the potential for fraud and lack of recoverability.
Fidelity began has been involved in Bitcoin "mining" since 2015, and now offers custodial services to large institutional investors who want a safe place to stash their bitcoin holdings.
In March, the company announced its intention to create an exchange-traded fund for individual investors as soon as the Securities and Exchange Commission (SEC) figures out how to regulate them. See: The SEC effectively says 'no,' again, to Bitcoin ETFs with request for public comment, allowing Charles Schwab & Co. to keep its cover and steer clear of crypto for now
Meeting demand
A boom in daily trading by retail clients is also presenting a major challenge, Coburn said.
For instance, retail accounted for about 20% of equity volume in the three months through June compared with 15% in the second quarter of 2019 (before the Pandemic began), Bloomberg Intelligence reports show.
"For the past few years, we've experienced unprecedented client growth and engagement which continued to accelerate during the pandemic. As we anticipate new needs from this ever expanding client base, it requires more roles to grow with our customers throughout their lifetime, Coburn says.
The company also had a record-breaking tax season with $104 billion in net flows to the personal investing business as of June, a 25% increase from 2020.
No-fee trading, a move Fidelity made in 2019, and the enduring bull market have also contributed to the boom in client accounts. See: One big casualty of Fidelity Investments' buckle on zero-fee commissions may be the zero-fee RIA custody tailwind of three decades duration
Fidelity added 1.7 million new retail accounts in the second quarter, a 39% year-over-year increase. Out of those accounts, 697,000 were opened by investors 35 years or younger, representing a 65% increase from the same quarter last year.
Assets under administration rose 33% to $11.1 trillion in the second quarter compared to second quarter 2020.
Youth movement
The company also launched a new youth program earlier this year for teens age 13 to 17 to sign up for a brokerage account.
In general, investors 35-years-old, or younger, opened 697,000 of the new accounts, up to 65% compared to the second quarter of 2020.
"Balancing remote and in-person staffing models for an institutional digital asset solution is tricky enough, but I think the real driver here is the desire to provide support around the portfolio reporting, modeling and analytics functions for these investors," says Trout.
"There's a huge amount of white space in construction of a new vertical, especially one as complex as digital asset management. Youth accounts and self-directed investing present complexity as well."
Want ads abound
The company's hiring spree was broadly evident on popular job websites. For instance, a quick internet search in the Columbus and Cleveland area shows more than 90 positions open.
The ad touts Fidelity's virtual interviewing and onboarding as well as access to the company's virtual training and support. This post requires a Series 7 license and the ability to obtain a Series 63 within 90 days.
On LinkedIn, a general search for Fidelity jobs shows 3,739 results with a wide range of jobs and descriptions - including positions for communications manager, marketing analytics, head of personal investments communication, copywriter and data analysts.
With the hiring spree, Coburn says the firm has dramatically improved its onboarding and assimilation process.
In a LinkedIn article titled, "Navigating a New Way of Working," Ackerman writes about how the company navigated the pandemic and learned that long-term staffers don't need to be chained to an office.
"Here at Fidelity, we've realized that when it's safe to do so, we don't necessarily want to go back to the old way of working, so we are doing four key things to help us prepare for what a future work experience could look like."
There are happy endings at Fidelity and for people seeking jobs.
The Wall Street Journal article cites Verina LeGrand, 41, a U.S. Air Force veteran who her pharmaceutical employer laid off in 2017 as she grieved the death of her husband and cared for her kids. After a long hellish search, Fidelity Investments hired her to its human-resources department but only after four months in a contract period to overcome her work gap.
"For people like me or other women that have been out of the workforce, we do not stack up against the algorithm," she told ther WSJ. Fidelity has since promoted her.
---
---
---
Anonymous
September 5, 2021 — 9:20 PM
Fidelity need to revisit some of the hiring and background check process. International student will struggle to pass the background check if they have some hidden blacklisted college which is OK with other company's to hire same student.