Marty Bicknell: We have a large set of advisors that are raving fans of the tool.
Brooke's Note: I admit, I'm one person who really doesn't get risk software because virtually everything about RIA software and RIA human activity is aimed at assessing and mitigating investment and life risk. But the demand for risk software is clearly rising, and this article about one of the nation's better known RIAs signing a big deal for risk software, manifests it. Marty Bicknell chose Riskalyze for complex reasons and chose not to use a rival, Orion, one of his biggest vendors. But it gets more interesting because Orion is the key software supporting Riskalyze on their Mariner platform. Eric Clarke is neutral other than to say of his new acquisition, Hidden Levers, 'Hang on, the integration continues apace.' Aaron Klein, meanwhile, is slipping a game-over term-of-art into his messaging--standardization.
Marty Bicknell signed a big licensing deal with Riskalyze for 300 advisors at his RIA because they are enthused about the software in no uncertain terms.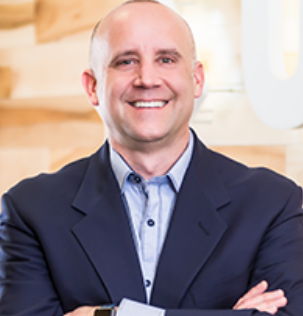 "We have a large set of advisors that are raving fans of the tool," says the CEO and president aof Mariner Wealth Advisors by email.
"While there are competitors to Riskalyze in the market place, the familiarity and comfort our advisors have with it makes it an easy tool to support," says Bicknell.
Riskalyze uses a number system that's a winner with advisers. It cuts through the morass of future-looking data on markets and people's reactive behavior and reduces its to 1-to-100 rating.
Not only do advisors like it but customers also take to it. It's a product fit that proved bankable to the tune of $300 million. See: Riskalyze de-risks by cashing out investors at a $300-million-plus valuation to British mega-investor, but Aaron Klein is keeping big skin in the game
Closing the gap
Orion only closed its deal for Hidden Levers in April, and it's racing to make it a fully integrated rival software, says Eric Clarke, CEO of Orion from his Ascent conference in Arizona.
"With regard to Hidden Levers, we are heads down focused on executing our integration plan," he says.
"We are raving fans of advisors using technology to better understand investors and solve the investor problem versus being focused solely on the investment problem.
"Our integration with Hidden Levers will help drive harmony across the advisor-client journey through integration of the proposal with the planning and investment process. We are on target with the integration timeline previously announced and can't wait to get the connected experience into our advisors hands," he says.
In an earlier interview, Clarke added: "HiddenLevers pipeline and sales are on record pace, right now. We're seeing increased interest from all types of advisors including new and existing risk tool users."
Yet Bicknell professes a sense of urgency engaging a purpose-built risk system to react effectively to macro-market changes faced by his RIA as it crests $40 billion of AUM.
"It's no secret that the market volatility and global pandemic over the past year have changed the way investors think about their financial lives as well as how they interact with their wealth advisors," he explains.
"Equipping our advisors with Riskalyze's industry-leading tools and their innovative risk assessment approach helps empower them to take proactive control of the risk conversation."
The markets have in fact been on a steady rise over the past year, but 18 months ago it temporarily nosedived and set investors and advisors alike on edge.
In its release, Riskalyze framed the Mariner choice in more technological terms.
"Mariner Wealth Advisors chose Riskalyze after identifying the need to standardize risk assessment workflows across the entire organization and because of its seamless integration with eMoney Advisor," it states.
Amping up passion
The standardization will revolve around Mariner's risk tolerance questionnaire and tools that align investment holdings with financial goals defined and refined by the eMoney-crunched financial planning process. Mariner uses eMoney, the industry-leading [along with MoneyGuidePro], Fidelity Investments-owned financial planning software.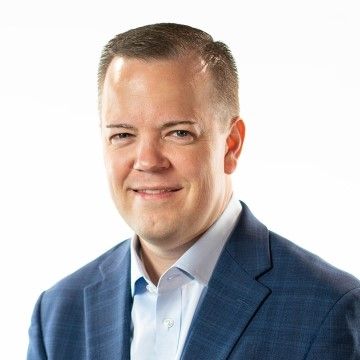 "Risk has never been more aligned with financial planning," says Riskalyze CEO Aaron Klein in the release.
"This amplifies our passion for arming wealth advisors with tools that help clients understand how risk management plays a critical role in their whole financial picture."
The Riskalyze release also cited its software's effectiveness as a conversation starter at a time when conversing is paramount to sparking the deal.
"The tailwinds of 2020's volatility have compelled investors to demand more frequent engagement from their financial advisors, and Riskalyze empowers all parties to engage meaningfully in those conversations," the release says.
Media blitz
Interestingly, the release also touted how well Riskalyze works with Orion's performance reporting system.
"Riskalyze Elite includes Detailed Portfolio Stats, Individual Security Analysis and enhanced ways to engage with clients. Mariner Wealth Advisors, an Orion platform client, will leverage the Riskalyze/Orion integration in their day-to-day workflows."
The tension between Orion's Hidden Levers and Riskalyze burst into view back in May, when Riskalyze launched a full-scale media blitz.
It unleashed a video, an audio file, a dedicated spoof website (Unhiddenlevers.com) and a press release headlined, "As the market leader on risk, we can't stay silent."
Both companies claim to have prospered since then. The ironic outcome of Riskalyze's negative advertising attack on Orion's risk subsidiary is a boost in fortunes for both, though the flare-up may also have unhelpfully awoken a sleeping Morningstar
---
---
Mentioned in this article:
Mariner Wealth Advisors
RIA Welcoming Breakaways, RIA Serving Endowments/Foundations, Advisory Firm
Top Executive: Marty Bicknell
Riskalyze
Tech: Other
Top Executive: Aaron Klein
---
---
---