Joanna Rotenberg: The best work I've done has been because of the people I've worked with.
Brooke's Note: Talk about a big hire of Joanna Rotenberg. Step back: What all the big discount brokers are trying to do is to become great big RIAs, complete with fee-based revenues, negligible asset leakage and minimized human service requirements. Fidelity is no different. The code word for this process is hipper than the RIA-izing that appears to be going on. They are calling it 'digitizing' but digititized business models don't live long on zero commissions. The revenues stink and the asset retention and growth is even worse. 'Digital assets' are advised and fee-based and tend to stick around and they can be counted upon like a government check to pay the bills indefinitely. But making assets digital is no small task. It involves a confluence of engineering, marketing and -- in the case of millennials -- something approaching black magic. In Rotenberg, Abby Johnson has hired a millennial with grown-up credentials who comes with a huge plus. She already applied herself in a parallel universe called Canada, honing her craft without expanding her hat size. With Abby and Abby's 'resources,' the sky is the limit, if her millennial magic is black enough.
Fidelity Investments sought an executive with an improbable list of qualities and skills to maintain its mind-blowing lead in client assets and potentially leapfrog Robinhood, Schwab and Vanguard Group.
The Boston giant with $11.2 trillion in client assets found Joanna Rotenberg in Canada who ticks every box -- all of which she'll need to accomplish the daunting mission laid at her feet.
Her youth and exceptional training also causes headhunters to ponder the chance that CEO Abby Johnson, 59, has just hired her successor.
"They're always moving a step ahead of the rest of us and one genius of theirs is succession planning," says Cecile Munoz, CEO of U.S. Executive Search, which headhunts financial executives from Los Angeles.
"It would almost be anathema for Abby not to surround herself with exceptional leaders to select from. This [forward-looking] kind of hiring is what companies need to do," she adds.
Rotenberg spent 11 years at BMO, including two as chief marketing officer and head of strategy, three as head of strategy, and five as group head for wealth management at the Toronto bank. She took over as head of BMO's wealth management business in 2016.
BMO has yet to respond to a request for comment, although it will announce Rotenberg's successor in the near future, according to a Bloomberg report.
Taking the lead
For now, Johnson had a more immediate hiring objective -- to replace Kathleen Murphy, 58. See: Fidelity Investments loses Kathleen Murphy who largely caught up Fido to Schwab (near $4T) on the retail side by reversing net promoter scores.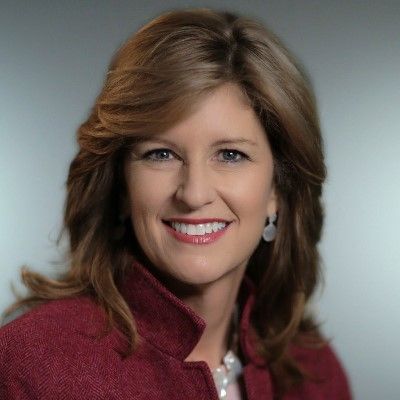 Murphy is credited with growing Fidelity's retail business from a $916 million in administered assets to a $4.1 trillion business today in relatively short order.
Murphy first broached her departure in 2019, but stayed on at Fidelity to keep a steady hand on the tiller during the Covid-19 pandemic. She confirmed her decision in mid 2020, and the company announced her retirement in late January 2021.
Murphy will stay on until year's end, and Rotenberg will begin in November, relocating to Boston from Toronto, according to the firm. She will report directly to Johnson, and will also take a position on the company's executive committee, according to a release.
Rotenberg's hire also continues the Johnson-led policy of placing women in top executive positions at the firm.
Yankee values
Maggie Serravalli, who was named Fidelity's new chief financial officer in Jun. 2020, is an example. See: Abby Johnson's 'phenomenal' women strategy.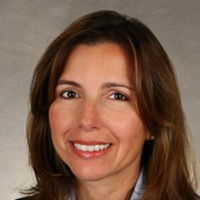 Yet, Rotenberg's appointment could put a few noses out of joint among leading Fidelity executives, says Gavin Spitzner, president of New York City consultancy Wealth Consulting Partners, via email.
"It's a sad commentary on the dearth of women and people of color in senior roles in financial services that we need to celebrate these hires, but until we don't, we should," he says.
"But it is a calculated risk passing over various Fidelity lifers and bringing in new blood," he adds.
That said, Johnson's female-centric hiring policy is less radical than it seems, says Giles Kavanagh, managing director at Pusateri Consulting and Training in Williamsville, New York, via email.
"Fidelity is almost humorlessly meritocratic, embodying the Yankee values of its founder [Ned Johnson]."
"It broke the race barrier far sooner than other asset managers [so] I can't see a real risk to Fidelity of overweighting women leadership," he explains.
Transformative impact
Rotenberg will be expected to fill Murphy's shoes but also reinvent the footwear, says Steve Gresham, managing principal of New York City consultancy, The Execution Project, via email. Gresham spent nine years at Fidelity, from 2008 and 2017.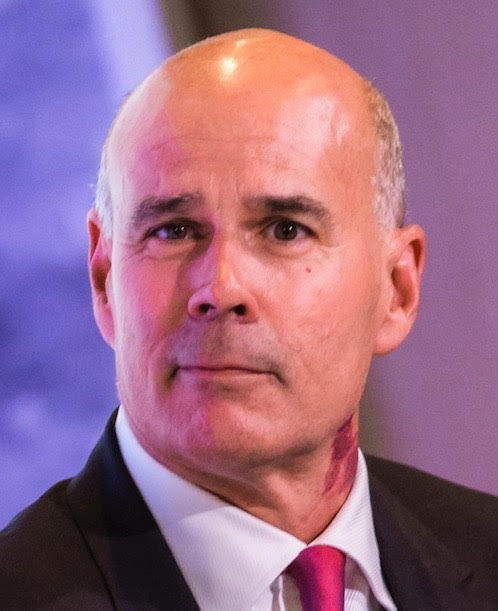 "It's a new leader for a different job ... Murphy is a field general, she's the leader with the people in the battle ... [so Rotenberg has] big shoes to fill, but they're different shoes. The gains from here will be created more from digital," he explains.
That said, Rotenberg could find it hard to replicate the transformative impact Murphy wrought on Fidelity's retail business model, says a source.
Yet if Rotenberg can begin to address the poor level of integration between Fidelity's 401(k) business and its retail advice business, she could build a legacy just as important as Murphy's, the source adds.
"Clients don't know why their retirement accounts and individual accounts can't be better managed together, [so there's] enormous upside … [to] the integration of the retail business and the retirement plan business," the source explains.
Digital first
Rotenberg has the chops to address a glaring weakness in Fidelity's retail strategy, too, says Spitzner.
Fidelity has lagged key competitors such as Schwab and Vanguard in terms of digital advice adoption, so Rotenberg's robo-advice experience, honed at BMO, was certainly a key factor in her hire.
"Fidelity will look to Rotenberg's leadership to ensure a holistic cradle-to-grave model," he explains.
Fidelity's robo-advisor, Fidelity Go, has yet to gain the kind of traction that has aided Schwab's robo-adivsor Intelligent Portfolios, for instance.
Schwab's robo-advisor manages some $63 billion, and the top two independent robo-advisors, Betterment and Wealthfront manage $30 billion and $25 billion, respectively.
Fidelity does not breakout Fidelity Go's assets under management as a matter of company policy, but sources state it trails the robo-top dogs by a significant margin. Vanguard's call center RIA, Personal Advisor Services, is also far ahead of Fidelity's robo RIA, with $243 billion under its management.
Fidelity trails Schwab in real world retail scale, too. Fidelity operates approximately 140 branches, but Schwab manages an estimated 340 outlets.
"Fidelity's wealth management advisory assets under management (including Fidelity Go and Fidelity Personalized Planning & Advice within a broad range of investing and advice offerings) have grown to $575 billion," says a company spokesman, via email.
'Pumped'
Bringing aboard a puzzle solver like Rotenberg also makes sense at this juncture, according to Gresham.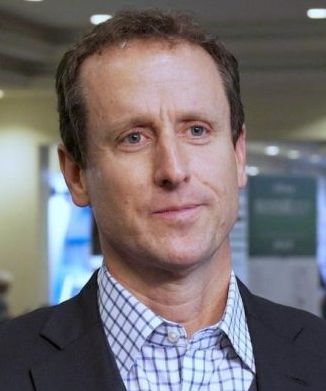 Rotenberg represents a forward-looking opportunity to facilitate a digital future, and the perspective of a strategist is important, he adds.
A source also states that Fidelity chief marketing officer, head of acquisition and digital experience design David Dintenfass; chief information officer and retail head of technology Brooke Allen Forbes and Mike Durbin, head of Fidelity Institutional, will prove key allies as Rotenberg moves to make her mark.
"Mike Durbin gets it, and is a strong ally, and Murphy is pumped," the source states.
Rotenberg also knows that Murphy's successes relied on building relationships between disparate fiefdoms at Fidelity, and she will be careful to ensure everyone feels they have a part to play, says Kavanagh.
"Rotenberg is willing not to take shortcuts in creating competitive advantages. She understands that strategy requires a blend of culture and technology. Rely on only one of the two and you can't gain ground," he explains.
Seeking out allies who share her vision is also a key part of Rotenberg's rise at every firm where she's worked, she told Women of Influence, in 2019.
"Some of the best work I've done has been because of the people I've worked with. Find people who complement your skills," she said.
Digital strategy
Now, the 43-year-old Toronto executive is being asked to rewire Fidelity's $4.1 trillion retail unit, Fidelity Personal Investing.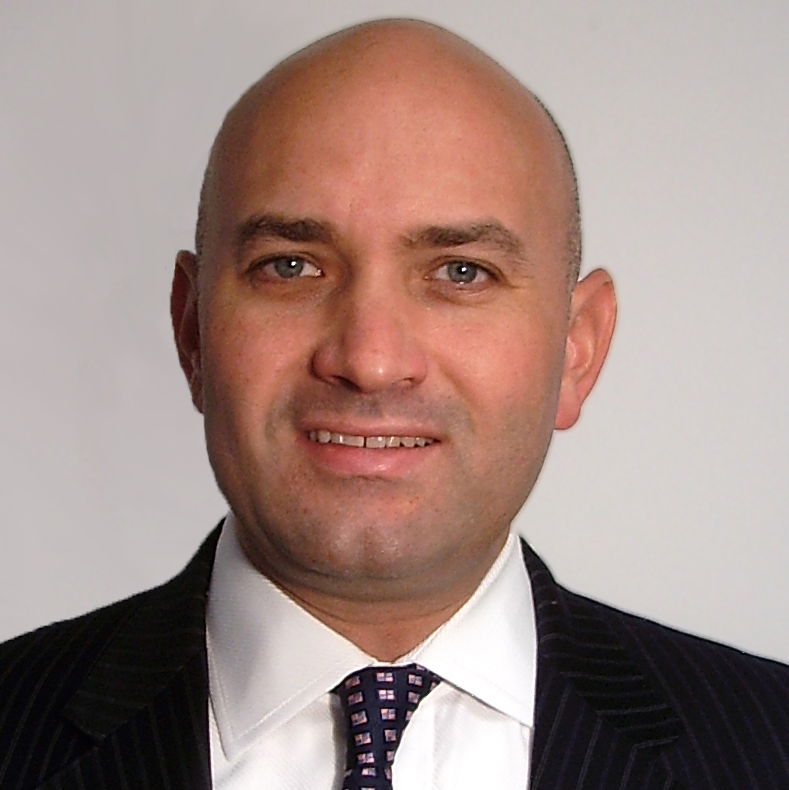 She will take charge of a division that accounts for nearly half of Fidelity's overall headcount. Fidelity Personal Investing employs 23,000 of the firm's current 50,000-plus employees, according to the firm.
Fidelity said it opened 1.7 million new retail accounts in the second quarter, up 39% over the same period a year earlier, bringing the total to about 30 million.
The company opened about 5 million accounts just in the first half of this year after a pretty robust 2020. Many accounts are small trading accounts where the investors pay zero commissions.
Yet to make those young investors prosper and stay in the fold will require a complete technology overhaul. The goal is to make Fidelity more like a giant e-commerce company with the millennial feel of a Robinhood but without losing its own brand identity.
"They have digital pieces but they need a unified digital strategy, and they need to leapfrog the competition," says Joel Bruckenstein, a technology analyst and producer of T3 software conferences. "With their resources, they could be a leader in the space."
Rotenberg will also have to figure a way to derive revenue from those accounts without relying heavily on people in branches or call centers where most of the hiring is taking place, according to the Wall Street Journal.
"Joanna will be focused on advancing Fidelity's overall focus of developing lifetime relationships with our customers, from young individuals just getting started to people approaching and in retirement, as well as continuing to advance Fidelity's digital and modernization of service," says a company spokesman, via email.
Grand roadmap
Her task made Tim Welsh recall a moment back around 2003 when a Charles Schwab & Co. colleague hired from Merrill Lynch came aboard and remarked on what had to happen for Schwab to advance.
"'We need to step on these assets,'" Welsh quoted his ex-colleague as saying. "The beauty of Schwab is that nobody ever stepped on them."
The "step" metaphor was a way of saying that Schwab needed to earn their keep by servicing them for a fee, the president of Nexus Strategy in Larkspur, Calif. explains.
He adds that Fidelity not only needs to step on trading accounts but also get far better at paving the way for digital transfers of multi-million dollar 401(k) accounts into fee-based retail accounts.
Fidelity can do it, says Munoz. Their strategy may encompass rollovers, credit cards, bitcoin, student loans and more to meet millennial needs.
"That paves the way for collecting hoards of data that can be used to develop a grander roadmap," she adds.
Gold-plated
Rotenberg is still young enough to qualify as a millennial -- those born roughly between 1977 and 1995 -- although she is more of a "Cusper," which means you can have characteristics of both Millennials and Gen X.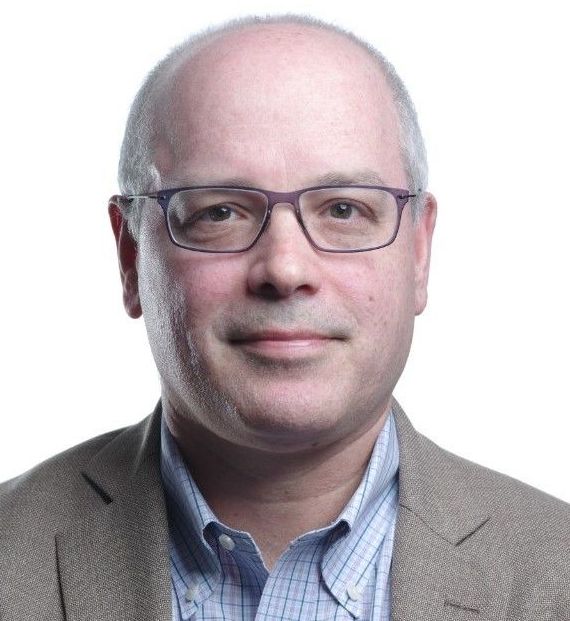 That puts her in, or close enough, to a demographic category every financial firm hopes to solve. Needless to say, Rotenberg can relate to female investors, as well.
Rotenberg gold-plated her resume with a University of Toronto JD degree while simultaneously earning an MBA. She spent 12 years at McKinsey that culminated in a coveted partnership when she was in her early 30s.
Rotenberg also shares Johnson's passion for supporting women in financial services. At BMO she launched a company-wide program to provide capital and mentoring for female clients and employees.
A mother of three, she has also been named Canada's most powerful woman by the Women's Executive Network, and 'Women in Capital Markets Champion of Change' for focusing on diversity and inclusion.
BMO Successes
Prior to joining BMO, Rotenberg spent just under 12 years as a partner at high-end New York City consultancy, McKinsey & Co. At McKinsey, Rotenberg led the company's wealth management and retirement practice research team from its Toronto office.
She strategized and executed deals, including the purchase of a Wisconsin bank for $4.1 billion in stock, according to a UT bio.
Kavanagh worked with Rotenberg to help BMO grow its share of its ultra-high-net-worth (UHNW) client assets.
When Rotenberg pushed to increase BMO's marketshare among UHNW clients, she exceeded the company's expectations, Kavanagh says.
She did so by pushing for a collegiate atmosphere among her teams, albeit one that was also fiercely competitive, he explains.
"[Her UHNW push was] built on challenging each [BMO] team to speak as a team, prove its value, and demonstrate meaningful advantages vis-a-vis competitors ... [Before] they were polite, deferential, and ineffective ... [later, they] started landing an outsized number of UHNW clients."
Robo breakthrough
Rotenberg also revamped BMO's digital service, and trebled net new client growth at its online brokerage last year, according to the Fidelity release linked to her hire.
She oversaw BMO's launch of Smartfolio, the first robo-advisor used in Canadian banking, and led the revamp of its call-center-advised robo business, AdviceDirect, the release continues
How Rotenberg pulled off the feat should make rivals, including Charles Schwab Corp., sweat, says Kavanagh.
"[We've] seen how intent Joanna is to win. Canadian financial services are dominated by five to six large banks, and a few titans in insurance ... [but] for BMO to advance in any markets, they have to do so at the expense of a competitor slipping. Joanna showed she can engineer these gains," he explains."
Digital passion
It's an approach that will serve her well at Fidelity, too, even if she will have to be far more hands-off when it comes to implementing the strategy, says Gresham.
"The future of Fidelity is the at-scale, monster-scale-of-personalization-and-customization. It is not possible to scale the high touch, high value advisor ... I'd hope Joanna [will] take her knowledge of that world and help influence the scale play ... achieve scale by letting higher touch solutions 'roll downhill,'" he explains.
"Fidelity is looking to her to replicate these successes albeit on the bigger scale of the US market," he adds.
Johnson also emphasizes Rotenberg's digital passion, in the linked release.
"[Rotenberg] brings to Fidelity a forward thinking, results-driven approach and a passion for the digital experience," she said.
"She will help us accelerate our digital operating model for the benefit of current clients as well as the next generation of Fidelity customers."
A Fidelity spokesman adds: "Joanna is a proven, experienced leader ... [with] an engaging, people-centric style that will benefit our clients, associates and the company."
---
---
---