Vlad Tenev was called to testify before Congress on Robinhood's revenue stream.
Brooke's Note: RIAs know fiduciary care. Robinhood knows how to care for the tender sensibilities of young investors. In both cases, sausage is being made with one big overlap -- keeping ugly fees out of sight and mind. Fortunately for RIAs, the SEC is fine with how they do business and charge for it. Unfortunately for Robinhood, the SEC is pretty sure it's not comfortable with payment for order flow. But, as this article shows, Robinhood is mostly cocksure comfortable with the SEC's discomfort and thinks the regulator is likely to stand pat. Yet, the IPO-emboldened phenom is also happy to show that it's Plan B is a winner if the SEC does in fact enact an outright ban on conflicted order kickback payments.
Robinhood has a nuclear option if federal regulators implement an outright ban on payment for order flow, its chief revenue source and the magic that allows it to charge zero for trades and still operate profitably.
If the Securities and Exchange Commission (SEC) nixes its controversial revenue practice, the Menlo Park, Calif., discount brokerage phenom is prepared to "internalize" market-making rather than outsourcing it to Citadel, Virtu and others.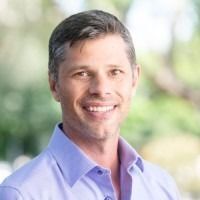 "I believe we've got the potential to do it," said Robinhood chief financial officer Jason Warnick, during a first quarter call, Aug. 18, with Wall Street analysts.
"And definitely others within the [industry] do internalize and even market-make as a solution to monetize the stream. So I believe it's a viable choice for us," Warnick told Wolfe Analysis analyst Steve Chubak.
It's more than viable, writes Matt Levine, a Bloomberg Opinion columnist who was an investment banker at Goldman Sachs, a mergers and acquisitions lawyer at Wachtell, Lipton, Rosen & Katz and a clerk for the U.S. Court of Appeals for the 3rd Circuit.
"There's more money in wholesaling than there is in payment for order flow. So, if Robinhood gets into that business it could be lucrative."
Warnick added that it's likely a moot point: "I'd let you know that our view internally is that we don't count on Fee for Order Movement to be banned. That's simply not what we predict."
Cold Water
Robinhood chief legal officer Dan Gallagher, who was the SEC's commissioner from 2011 to 2015, has raised doubts in interviews about the likelihood of federal action.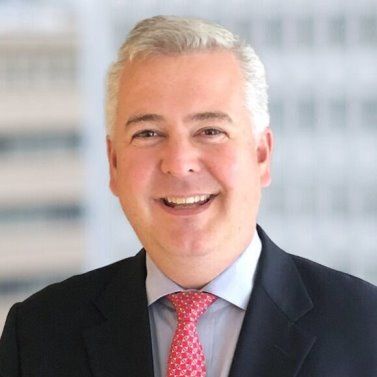 The SEC is "going to arrive at the conclusion that payment for order flow is undoubtedly an amazingly good thing for retail investors, and they're not going to ban it," he told CNBC on Monday (Sept. 13)
The SEC has said it would consider clearer and more rigorous brokerage disclosures as another possible alternative.
Yet, only 12 days after Robinhood's quarterly call, SEC Chairman Gary Gensler threw some cold water on Robinhood's self-assured clairvoyance about how secure its revenue source is against regulation.
A full ban of payment for order flow is "on the table," the SEC chief told Barron's in an Aug. 30 interview. He cited not only the "inherent conflict of interest" of kickbacks, but he also expressed concern about how it negatively affects markets overall.
"They get the data; they get the first look; they get to match off buyers and sellers out of that order flow," Gensler told Barron's. "That may not be the most efficient markets for the 2020s."
Gallagher told Barron's any SEC action would be met by lawsuits. "We'd have to get in line. There would be a long line of folks that would sue," he said.
SEC acts
Regulators have proven skeptical about firms that charge zero fees then derive revenues shielded from investors in a black box.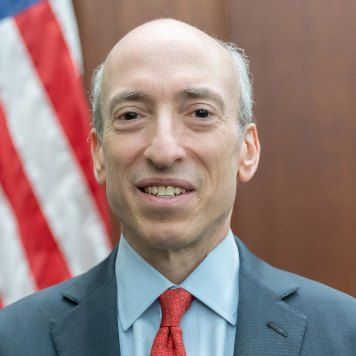 Charles Schwab & Co. has already set aside $200 million related to its zero-fee robo-advisor that makes money by using investor cash as bank capital. See: Charles Schwab Corp. to pay up to $200 million in federal regulatory charges, following SEC robo-advice probe; may be tied to discrepancies between how it collected revenues internally and how advertising implied no advisory fee.
Robinhood paid $65 million to the SEC for failing to disclose trading firms paid it fees for routing customer orders to them, and the SEC also found it didn't seek the best trade terms to execute customer orders. see: Checking pre-IPO boxes, Robinhood makes quick work of FINRA with $70-million settlement but minefield of less sympathetic investigators and litigants lies ahead
Robinhood CEO Vlad Tenev was called to testify before the House Financial Services Committee in February, and lawmakers zeroed in on payment for order flow.
Warnick, lately, has been downplaying the importance of the revenue source.
"Fee for order movement is such a small income stream. It's about $0.02 to $0.025 per $100 traded; it's not a very troublesome income stream for us to interchange," he told Chubak.
Despite Warnick's characterization, payment for order flow still represented fully 80% of Robinhood's second quarter revenue, which increased 131% to $565 million in the second quarter of 2021, compared with $244 million in the second quarter of 2020.
Investors seem to be on pins and needles.
Robinhood stock closed today at $41.87 in (Sept. 15) trading, near a low for the month. Shares went public in July at $38, but have see-sawed since, with a 52-week range of $33.25 to $85.00. See: Robinhood got its $32-billion IPO after it parlayed a Wall Street rebel image into a way for the Wall Street elite to cash in
Gallagher told Barron's an SEC ban would have a "draconian effect" on the company and said Robinhood needs to source other revenue.
Sourcing new revenues
Robinhood could boost revenue considerably simply by taking trades in-house.
Average bid-ask spreads on NASDAQ and NYSE are 1.0133% and 0.5773% respectively, with 95% of the stocks having spread of no more than 2.6486% for NASDAQ and no more than 1.4442% for NYSE, according to a report published on ResearchGate.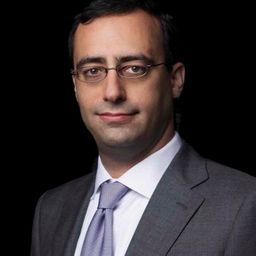 For Robinhood to lay claim to this larger flow of revenues, it can rely on its experience in bringing other core outsourced capabilities in-house, Warnick said.
"Robinhood has a historical past of doing difficult tasks. Going self-clearing for an instance was definitely a heavy carry and one thing that the group efficiently did. It helps us verticalize our platform. "
Indeed, Robinhood grew up with Apex Clearing as its clearing platform but eventually succeeded in clearing trades on its own. See: Wealthfront nixes Apex Clearing and explains it as step in ridding 'semi-manual processes and disjointed systems'
Taking the bid-ask harvest process in-house is perhaps a different kind of proposition, Levine writes.
"Robinhood routes your order to Citadel Securities and Citadel Securities executes the order, makes a profit and pays some of it to Robinhood," he explains.
"It will be like 'Robinhood routes your order to Robinhood and Robinhood executes the order, makes a profit and keeps it. The payment-for-order-flow complex is sort of collapsed and streamlined. But it's the same trade, with the same basic economics," he writes in the column.
"And, of course, Robinhood makes money doing this," he adds.
---
Related Moves
---
January 12, 2022 – 3:13 AM
---
January 6, 2022 – 10:33 PM
---
---
---