Kurt MacAlpine: 'Miami is an incredible place to establish our U.S. headquarters.'
The most acquisitive RIA rollup in the United States is Canadian but now looks more American after plunking down cash on ritzy office space in Miami -- much to the joy of ebullient Gov. Ron DeSantis.
"Their move is the latest example of our welcome business climate at work – something we continue to see from Miami to Pensacola," says the state's high-profile chief executive.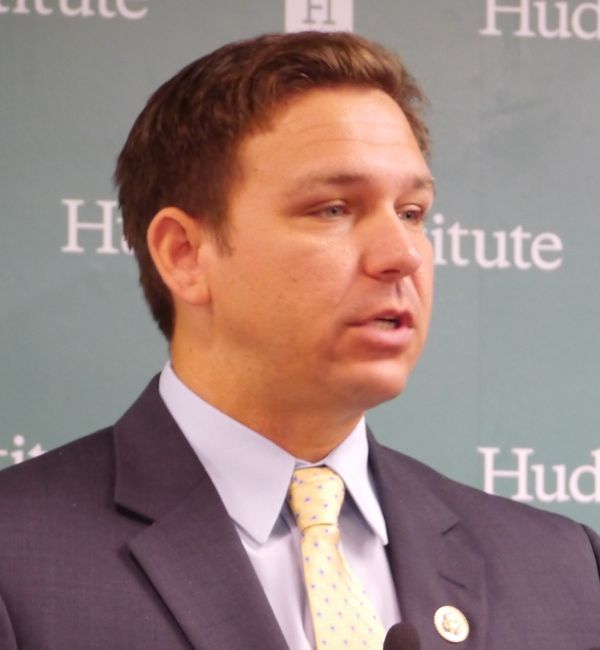 "We appreciate CI Financial's commitment to our state and wish them all the success."
Florida mostly makes its bones as business friendly by allowing high earners and high-net-worth people to minimize tax exposure.
DeSantis has also made it a place where businesses can avoid being inconvenienced by COVID-19 protocols like mandates for vaccines and masks.
CI Financial is promising a U.S. headquarters office by 2023 -- though the Toronto RIA with $77 billion of AUM is making no promises about any existing C-suite executives making the move.
CI is committed to leasing 20,000 square feet of office space at 830 Brickell Plaza -- a 55-story building still under construction. Rates vary in the building from $75- to $90-a-square-foot. or about triple the going rate in Downtown Toronto, which averages $39 Canadian ($30.76US) per square foot.
A medium-density office typically requires 150- to 250-square-feet per employee, which adds up to a relatively small footprint for about 80 to 130 employees, according to office leasing firm Aquila. In contrast, CI has about 777 employees in North America.
Drive to expand
Microsoft just signed a lease to create a 50,000 square-foot regional headquarters at 830 Brickell.
WeWork, which offers shared and temporary office space, is the presumed anchor tenant. It's taking more than 100,000 square feet that will be used for temporary and day offices. WeWork is headquartered in New York City.
"Miami is an incredible place to establish our U.S. headquarters and support our fast-growing U.S. business," said Kurt MacAlpine, CEO of CI Financial in a release.
"It serves as the next logical step for our expansion plans as we work to build the leading high-net-worth wealth management platform in the country."
CI Financial's drive to expand is unquestioned.
Two years ago, nobody had heard of it. But since Nov. 2019, it has been hoovering with a vengeance, buying 17 RIAs -- many considered among the largest and best in the United States and tacking on four sub-acquisitions. See: A hotshot Canadian CEO tears through the RIA market like the polar vortex, sweeping up $16 billion in AUM and ringing the bell on an NYSE listing that could fuel even more deals
It just announced its latest purchases of $5.2 billion Portola Partners and Budros, Ruhlin & Roe. See: CI Financial buys Budros to cinch $74 billion in U.S. assets--if pending deals close--but rival Focus Financial just surpassed $300 billion globally, its CEO says
Portola is not counted in its $77 billion AUM total yet.
Snow birds
Typically, the offices of a CEO and other top C-suite executives establish a location as "headquarters." External PR spokesman Trevor Davis declined to answer whether MacAlpine will move to Miami. The CEO is planning, for now, to divide his time between Miami and his current Toronto office, which will make trips to the vacation destination tax deductible as a business expense.
Many CI leaders will divide their time between Miami and Toronto, as well, he adds.
Davis said the Miami headquarters is critical for centralizing oversight of a highly decentralized wealth management firm that will only continue to grow and sprawl at a rapid rate.
"CI believes it is critical to have a central, dedicated office to oversee the execution of its strategy and support its rapidly growing wealth platform in the States," he says.
Miami ranks fourth out of 15 cities for bankers based on "their need to travel, feed themselves, dress the part, impress their clients and try to have a little fun once in a while," according to BusinessInsider. It's topped by only No. 1 New York, San Francisco and Los Angeles.
DeSantis has made sure that businesses are unburdened by COVID-19 vaccine or mask mandates and other pandemic resrrictions, even though it leads the nation in COVID deaths per 100,000 residents (1.52) and daily average deaths (325.7) as of Sept. 16, according to Becker's Hospital Review.
Going south y'all
Yet Florida has a special appeal for high-earning execs because there is no state income tax. Among the top 12 states for high state taxes, Minnesota's total tax burden of 9.99% ranks first and Maryland's 9.32% rate ranks 12th.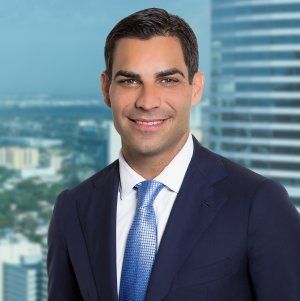 Toronto executives pay 12.16% on a portion of taxable income over $150,000 up to $220,000 to the province of Ontario. It goes to more than 13% for earners making $220,000 or more, according to Legallline.ca.
The combined provincial and federal tax rate ranges to 53% for income in the highest tax bracket.
Another RIA rollup, Boston Private, opened a Miami office in 2020. See: Why high-shine Silicon Valley Bank is willing to pay nearly $1 billion for lackluster Boston Private's $13.3 billion of AUM
Private equity giant Blackstone announced last fall it will open an office in the city to employ 215 people, and Goldman Sachs Group Inc. is eyeing the region as a possible home for its asset management arm, according to The Wall Street Journal."
Capital of capital
The real estate move follows the listing of CI's shares last Dec. 2 on the New York Stock Exchange [NYSE: CIXX]. The shares first listed at $12.41. They closed in today's trading at $21.12, up $0.26, or 1.25%, just off its 52-week high of $21.16, which it hit in intraday trading. The shares have a market capitalization of $4.25 billion.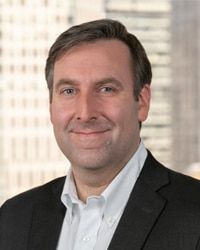 The Republican mayor of Miami, Francis X. Suarez, has publicly boasted that he's been "incredibly successful" in coaxing businesses to leave New York and open offices in his town.
Suarez was even quoted in the press release stating that CI Financial is the largest financial institution to establish a headquarters in South Florida.
"The significance of this cannot be overstated and moves us further towards our goal to become the 'capital of capital,'" he said.
Suarez hasn't been shy about his intent to turn his city into a home for financial firms seeking lower taxes than in Manhattan, says Karl H. Heckenberg, vice chairman of Emigrant Bank, which works closely on deals with CI Financial. See: What exactly makes the Kurt-and-Karl show click as CI Financial and Emigrant Partners do deals, tighten ties and co-evolve their business models
"Suarez has been lobbying every technology company, asset manager, and financial services company to move headquarters to Miami and it's been working," Heckenberg says.
Deep talent pool
Another big reason for the move, CI notes in its release, is Miami's attractive hiring base. The financial services industry has long been dominated by white males. But Miami Dade has 1.9 million Hispanic residents, who make up about 71% of the county.
Full-time employees working at RIAs in Miami proper jumped 55% to 1,326 over the previous five years, which drove AUM cumulatively to $75 billion, according to a 2019 report published by the Downtown Development Authority.
"Miami is a vibrant, multicultural city that offers a deep talent pool, an attractive location for recruiting, and a very business-friendly environment," the company said in its release.
The question is how many Canadian staffers will flee the rough winters for sunny temperatures. When asked how many staff would relocate or work out of the Miami office, Davis declined to provide any "specific numbers."
Heckenberg says it probably wouldn't be a hard sell to convince employees to move to Miami.
"Canadians wanting to go to Miami - safe bet. I am sure they might try to attract some of their Canadian employees."
---
---
Jeff Spears
September 17, 2021 — 1:21 PM
Exciting announcement. My only warning is regulators have moved staff too.
Anon
September 17, 2021 — 3:24 PM
Lisa translated CI's statement that Miami "offers a deep talent pool" to mean that CI is seeking to hire more brown people because "the financial services industry has long been dominated by white males. But Miami Dade has 1.9 million Hispanic residents, or about 71% of the county. " This is a great example of woke journalists fabricating some woke political intent. Maybe... what CI meant was that there are a lot of well QUALIFIED people in Miami (the color of their skin not actually being a qualification of course). Miami has long been the U.S. headquarter location for banks serving Latin America. All the wirehouses and national banks have a sizable presence there. Makes for a sizable TALENT (as opposed to skin color) pool.