J. Fielding Miller's 51-acquistion rollup is now endorsing Riskalyze internally.
Riskalyze tightened ties with mighty CAPTRUST Financial Advisors with a modest deal that encourages current informal ties to blossom between the two rapid growers.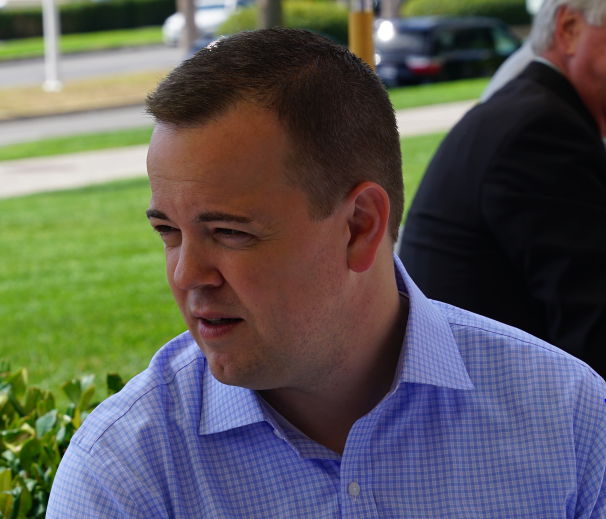 The Auburn, Calif., software maker announced last week that the Raleigh, N.C., RIA is giving advisors centralized access to Riskalyze's products and services. CAPTRUST has $60 billion of AUM and $600 billion of AUA, as of June 30.
"Riskalyze has been on our radar for years, and after learning about how successful firms that have merged with CAPTRUST used it, it was clear that we needed to add this as a resource for our advisors."
Asked about signing this deal with a big RIA rollup on the heels of signing with Marty Bicknell's $40-billion Mariner Wealth, Klein said it is a tipping point of sorts.
It takes his firm from signing deals with advisors to the enterprises where they are affiliated. See: Marty Bicknell chooses Riskalyze software for Mariner Wealth and integrates it with Orion and eMoney
"It's really shifted to enterprise-down [from advisor-up]," he says in an RIABiz interview.
Great tool
The agreement a big step up from CAPTRUST advisors doing deals with Riskalyze, yet it is less integration and financial commitment than a full-bore enterprise deal where the software is imposed on an advisor's practice.
"We are not mandating it since we're still new users," says Nick DeCenso, CAPTRUST's director of wealth planning and investments by email.
"Riskalyze will be a great tool for our centralized support teams to use and for advisors in the field to have access to."
CAPTRUST has 310 advisory personnel, including 92 investment advisors, 163 registered reps and 118 state-registered advisors, according to its ADV.
CAPTRUST has $116 billion of AUM. CAPTRUST has 60 offices nationally after years of aggressive M&A purchase, the ADV states.
CAPTRUST Financial Advisors announced in August it bought Ellwood Associates, its 51st acquisition, representing $85 billion in advised and managed assets.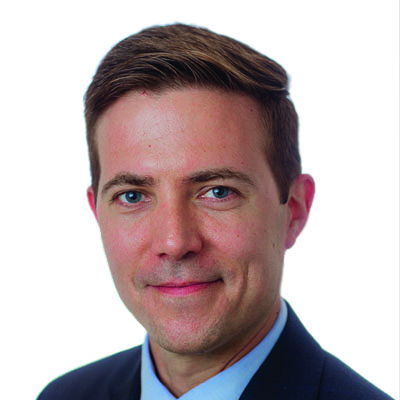 Based in Chicago, Ellwood is expected to add about 200 clients and 55 employees to CAPTRUST. The firm serves endowments and foundations, retirement plans, hospitals, family offices and high-net-worth individuals.
About 55 Ellwood employees, including 46 consultants, will be joining CAPTRUST, including a team of investment consultants with an average of 20 years of industry experience.
High retention rates
Though CAPTRUST is best known for astronomical inorganic growth under its CEO J. Fielding Miller, it also succeeds because grows organically and retains assets and people that iot buys, DeCenso says.
"CAPTRUST has a strong track record of both organic and inorganic growth," he says.
"A core part of our ability to continue to grow is by providing an excellent level of client service, which has allowed our average client retention to be consistently at 98%.
"Part of providing excellent client service is access to leading technology, such as Riskalyze."
CAPTRUST's hundreds of advisors add to more than "10,000 financial advisors representing tens of billions of dollars in AUM." Riskalyze has given access to them on its platform in the first seven months of this year, according to the service.
The vast majority of CAPTRUST's hundreds of billions of dollars are in advised 401(k) assets and other giant pools of ERISA-regulated assets. The advisors overseeing those portfolios mostly don't use Riskalyze software.
"We'll be using Riskalyze for our Wealth Management practice, primarily for non-ERISA assets but also for clients' corporate retirement accounts," DeCenso says.
Riskalyze is effective with ERISA assets because it shows regulators that there is a process being followed and implemented, which is a big part of the challenge in an audit.
---
Related Moves
August 10, 2022 – 2:25 AM
---
November 24, 2021 – 11:12 PM
---
---
---
Mentioned in this article:
Riskalyze
Tech: Other
Top Executive: Aaron Klein
---
---
---