Steve Lockshin: We have 400 advisors, but I want the Merrill Lynches, Schwabs, Vanguards and Goldman Sachses.
Brooke's Note: In writing this article, I had two questions for Vanilla founder Steve Lockshin that didn't fit into the narrative flow. How did he get the name Vanilla in 2019, given that half the world must have claimed it? And, how did he get NBA legend Michael Jordan to participate in the investing round of a two-year startup aimed at sleepy trust services and named after a boring ice cream? He was not able to trademark 'vanilla' except to claim rights to it for the advice industry. And, no, the URL was not available for vanilla.com but justvanilla.com was attainable. The answer was a bit simpler for Air Jordan. The basketball legend is Steve's longtime client.
Vanilla just raised $11 million because it may be able to wire the deal between 150 estate lawyers and hundreds of thousands of advisors who want them to give a virtual shoebox of dusty documents a once-over to take their contents to a grander wealth plan.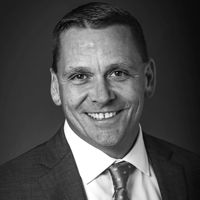 The two-year-old Los Angeles startup, founded and self-funded by CEO Steve Lockshin, got Venrock, the VC arm of the Rockefeller family fortunes, to lead the welcomed but unneeded funding round.
"We didn't need it," he says. "We could self-fund."
Nonetheless, he took advantage of a hot market for private equity raises that could arbitrarily cool off at just the wrong time.
Lockshin may also not need to sign deals directly with individual RIA practices to achieve his larger vision of success for Vanilla.
"We have 400 advisors but I want the Merrill Lynches, Schwabs, Vanguards and Goldman Sachses," says Lockshin.
Indeed, Vanilla, which has 14 on staff, has irons in the fire with a host of these sorts of firms, and he expects a good number to sign on relatively soon, he says.
Delivering value
Lockshin is a serial entrepreneur who has cashed in on Convergent, Fortigent, Quovo, Betterment for Advisors and most recently AdvicePeriod, a $5.1 billion AUM RIA in Los Angeles.
Yet, he expects Vanilla will be his grand finale, and the ultimate play on trust and estate services, which have always provided an edge in helping wealth managers deliver big value to high net worth investors.
"I always figured trust and estate is the big lever," he says. "It's really what we did at AdvicePeriod."
The rocket launch of Vanilla is understandable after an advisor uses the service, says Marty Bicknell, CEO of Mariner Wealth, which uses Vanilla, in part, because it just acquired Vanilla's original user AdvicePeriod.
Bicknell is also an investor in the seed round of Vanilla.
"Vanilla has no competitors, it is truly revolutionary," he says.
"What it does for the client experience is amazing and real time. The hours it saves from having to pour through documents is an efficiency enhancer like few things I have seen in our very fragmented space.
"In my experience with advisors only a small handful of them even know what to do with estate planning documents," he says.
Automating work
Vanilla's claim to fame is to make it easy for a garden variety advisor to upload all documents pertinent to estate management.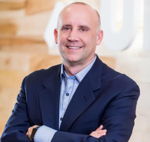 Then, it absorbs the vital data and translates it into a useable report that flags missing or out-of-date documents. About 80% of the time, the software flags something.
Yet Lockshin emphasizes that this Vanilla service bears little resemblance to LegalZoom, a company that sells cheap boilerplate wills and other documents.
"It's very different from a LegalZoom," Lockshin says. "The advisor engages an attorney on the platform. It looks like it was designed by lawyers."
Vanilla currently has about three attorney's chosen per state, and it makes the process of engaging them efficient by doing the document collection, organization and data distillation ahead of a Zoom call between advisor and high-fee lawyer.
"All the hard work has been done for them," he says.
Selling the service
The ease of use caught the attention of Eric Clarke, CEO of Orion Advisor Solutions.
"Vanilla is another technology that we are just starting to integrate with," he says. "Feedback from our mutual customers using Vanilla has been very positive, which got our team's attention."
But both Clarke and Bicknell are also making clear they are betting on the person selling the service as much as the service itself.
"Steve is one of our industry's best thought leaders for estate planning, and we are thrilled to partner with him on his adventure to embed his expertise into the Vanilla tech platform," Clarke says.
Lockshin knows how to roll up his sleeves and deal with the trick-mirror task of making a product workable for advisor and investor alike, Bicknell emphasizes.
"Steve and I have invested alongside of each other for years," he says. "While I take a more passive approach Steve likes to get his hands dirty and assure the end result is what's right for the client while aggressively making it easy to use for the advisor."
"Those two things are hard to marry; Steve is a master."
---
Mentioned in this article:
Mariner Wealth Advisors
RIA Welcoming Breakaways, RIA Serving Endowments/Foundations, Advisory Firm
Top Executive: Marty Bicknell
---
---
---
Jeff Spears
September 10, 2021 — 7:50 PM
Steve is smart AND tenacious. He never gives up:)
---