Walt Bettinger is making sure the commissions and fees under the TD Ameritrade and Schwab brands harmonize -- and sends a signal to rivals that free recordkeeping has its price.
After decades of price chopping, Charles Schwab & Co. is jacking up the commissions it charges retail clients to buy Vanguard Group, Fidelity Investments and Dodge & Cox mutual funds amid other fund commissions it is reducing or eliminating.
The Westlake, Texas, brokerage is raising the price 50%, from $49.95 to $74.95, because it says the three fund providers refuse to pay for recordkeeping and other administrative services.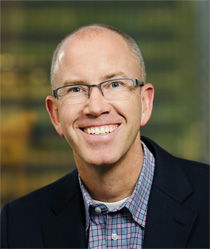 "Today, that includes Vanguard funds, Dodge & Cox funds, and Fidelity investor share class funds available to retail clients," Schwab spokesman Peter Greenley confirmed via email.
It will increase profit margins on "buy" trades and potentially discourage freeloading by those companies by making it more expensive for Schwab retail clients to invest assets into their funds.
For now, Schwab will continue to absorb the recordkeeping and administrative costs on behalf of RIA clients who buy Vanguard, Dodge & Cox and Fidelity funds--if they custody assets with Schwab Advisor Services or TD Ameritrade Institutional.
The move is part of a larger effort to harmonize Schwab and TD Ameritrade (TDA) fees as the one-year anniversary of their union draws near.
"In one of the many steps, we are taking to harmonize the Schwab and TD Ameritrade platforms," Greenley adds.
The good news for consumers is that Schwab will simultaneously nix the $49.99 sell-side commission," on on mutual funds sold through its TD Ameritrade branded brokerage.
Schwab had already eliminated fees on mutual fund redemptions on its own brokerage.
Getting paid
Vanguard is sticking to its guns and refusing to negotiate on fees.
"Vanguard has a long-standing policy of not paying distribution fees that incentivize sales of our funds on third-party platforms," says Vanguard spokeswoman Emily Farrell.
Fidelity spokeswoman Nicole Abbott declined to comment for this story.
Scot Hoffman, a spokesperson with Dodge & Cox, declined to comment.
Vanguard is likely the primary target of the price increase -- and rightly so, says Alex Potts, president of Buckingham Strategic Partners.
"Vanguard... has huge market share and does not reimburse, that I know of, the firms for this omnibus recordkeeping that the custodians do," he said.
"Honestly, I see omnibus recordkeeping as a valuable service the custodians provide, so they should get paid something, in my opinion."
Syncing firms
By making it more expensive to buy funds, Schwab may encourage migration to ETFs where it is a low-cost leader, according to some analysts. The U.S. mutual fund market is still vastly larger, near $26 trillion, compared with the $5.5 trillion U.S. ETF market.
Charles Schwab Corp.'s assets are about $7.6 trillion and its stock hit its all-time high closing at $76.01 on June 3. On Monday, it was trading around $75 a share.
Schwab's efforts to announce the new TD Ameritrade retail fees are part of that effort to combine the two firms, Greenley says.
"These fees reflect the same fees that will also be in effect at Schwab later this year. In all cases, TD Ameritrade clients are better served by a lower overall cost for mutual fund trading through this price harmonization."
As part of its new fee policies, Schwab reduced TD Ameritrade's commission for buying mutual funds four cents from $49.99 to $49.95 to align with Schwab, Greenley added.
Consummating a merger
Historically, Fidelity was the custodian that played hardball with fund firms that declined to pay platform charges.
The Boston custodian increased the commission charged RIAs from $30 to $50, or 66%, on a number of funds, including Vanguard, Dimensional Fund Advisors and Dodge & Cox funds. See: Fidelity loses some RIA assets over its new DFA/Vanguard fees but other RIAs crunch the numbers and soldier on
Schwab's campaign to take commissions to zero began Oct. 1, 2019. See: After Vanguard instigated commission war in June, Charles 'Chuck' Schwab steps up to challenge in brilliant counterstroke that paints bull's eye on custody rivals in zero-sum showdown
Schwab first announced a month later, that it was buying TD Ameritrade, and the two firms came under one Schwab entity on Oct. 6, 2020, about 11 months ago.
---
---
Mentioned in this article:
---
---
---
---