Eric Clarke: 'We felt it was important to have the conference, and yet at the same time offer those that want to connect digitally to do so.
Brooke's Note: The demand for attending in-person RIA conferences is relatively high. Events claim to be at or near capacity. The supply of in-person national conferences is scarce as many organizers like Schwab simply punt on the whole idea and others cautiously cancel toward the 11th hour. That imbalance suggests that a conference organizer is going to get serious bang for its buck if he/she can pull it off amid supply chain constraints. In such economic circumstances, it may make sense for organizers to pay more to bring off an event -- especially with pent-up demand. The choice of organizers to plow ahead but with a whole third-party-administered safety plan, ambulances, so to speak, and medical personnel, literally, on hand makes sense -- cost be damned. Not only may it be good stewardship and encourage tentative goers, it may also be prudent liability management as this article shows. Taking no extraordinary steps for an extraordinary pandemic situation could be asking for trouble.
Orion Advisor Services and Morningstar are taking extraordinary steps for their upcoming conferences to counter the latest COVID-19 outbreak, including having medical staff on site to make sure nobody takes home a viral load to workmates and loved ones.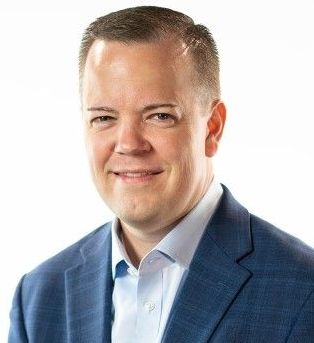 Both the Omaha software firm and Chicago data, software and money management firm will pay medical staff -- at an estimated cost into the thousands of dollars-- to conduct health screenings, temperature checks and administer COVID tests.
They will even counsel attendees if they become afflicted with the coronavirus Delta variant, now ravaging such states as Florida, Texas, Alabama, Mississippi, Missouri and South Dakota.
Orion is hosting its Ascent conference in Scottsdale Ariz., next week, Aug. 30 to Sept 1. The organization has already reached its in-person capacity.
We felt it was important to have the conference, and yet at the same time offer those that want to connect digitally to do so," said Orion CEO Eric Clarke.
"We've invested a lot of extra time, resources, planning, etc. to help those that do attend in person feel safe."
Orion is not demanding vaccinations though it "strongly recommends" shots. Masks and hand sanitizer will be included in each attendee's kit and available throughout the venue.
Maintaining the bubble
Planit Inc., an Omaha, Neb., event and meeting management company will handle health administration at the conference.
"Medical professionals will be available onsite over the conference dates to provide complimentary evaluations for those that might be feeling ill," it states.
Masks are required for unvaccinated attendees and mask-wearing is "strongly encouraged" for all, according to its website. Each attendee's welcome kit includes hand sanitizer, extra face masks and a sanitizing key.
To keep the bubble controllable, attendees and their guests will be required to wear name-tags to every event. They must complete pre-event health questions before attending any sessions.
Arizona has seen over 3,000 new cases daily for the past few days. As of Friday morning, over 3,700 new cases and 63 deaths were reported. Maricopa County, home to Scottsdale, has 633,745 confirmed cases, the highest in the state.
Just over 55% of Arizona's population has received at least one shot, and 48% are fully vaccinated, ranking 31st among states, according to USA Facts.
Attendees on notice
The Morningstar conference will take place at McCormick Place in Chicago from Sept. 22 to 24.
Attendees will be required to complete a daily health care screening and have their temperature taken to attend the conference.
Morningstar is providing on-site medical care through "In-House Physicians," a Naperville, Fla., company that "provides medical care for attendees with acute healthcare needs at corporate meetings and events," according to its website.
"In-house physicians will oversee daily health screenings, temperature checks, which are required," says spokesman Landon Hudson. She adds that In-house physicians can also administer COVID tests as needed.
At Morningstar, all attendees are required to wear a face-covering "unless medically unable," its website says. The company says it will revise this requirement "as needed closer to the conference dates."
The company is also put attendees on notice that additional safety protocols may be required "as mandated by the city, state and McCormick Place."
Attendees who fail to follow COVID guidelines "will be asked to leave and be given a refund for their conference registration," Morningstar's website states.
In Illinois, 61% of the population is fully vaccinated, while just over 70% of adults and 50% of children, 12-17, have received at least one dose in Chicago, according to local statistics.
In the past week statewide, there were 25,636 New COVID Cases, 176 Deaths and 168,000 vaccinations administered, according to the local NBC affiliate.
Changing rules
One of the challenges for conference organizers is many local municipalities and states are changing regulations daily with the rise in COVID-19 cases.
Illinois, for example, has just initiated a mask mandate for all indoor activities.
Conferences state their rules could change at any time as local rules change. For instance, WealthStack is requiring a proof of vaccination or a negative COVID test to attend its conference, Sept. 27 to 29 at the Diplomat Beach Resort in Hollywood Fla.
"With the potential for CDC and local health guidelines to shift daily up to the conference, we will be adjusting our protocol in real-time to reflect the latest and greatest in safety procedures," says Lindsay Tis, brand strategy director at Informa, which runs the WealthStack conference.
DeVoe & Company is hosting an M&A succession planning conference, Oct. 28 and 29, in San Francisco where Schwab's RIA chief Bernie Clark will speak.
Attendees are required to be vaccinated "pursuant to San Francisco's current mandate related to specific types of indoor establishments," according to its website.
"Given ongoing changes to guidelines and requirements, we will share procedures closer to the event with all attendees," the site states.
Vaccination, or not
The Wealth Management Gala is still on tap Sept. 9, at the New York Athletic Club in New York City, but with complicated rules.
"We are asking everyone to avoid handshakes in favor of non-contact greetings and reducing the need to queue by staggering admission times and updating floor plans."
The event follows New York City mandated protocols regarding COVID-19. The rules even change based on the time that you attend the event.
For instance, guests who enter the New York Athletic club in the afternoon must provide proof of vaccination before entering the event and guests without proof of vaccination won't be allowed to attend.
However, those who are attending the event only in the evening must provide proof of vaccination or at least proof of a negative COVID-19 test within the previous 24 hours.
Masking mess
The questions about masking are equally complicated.
In its Q&A, it states that the local guidelines differ for masking regarding fully vaccinated and unvaccinated individuals.
"Unvaccinated individuals: Require six feet of social distancing and to be wearing a mask at all times except where signage permits.
"Vaccinated individuals: No social distancing or masks required, except when on-site signage dictates."
Riskalyze is slated to host its Fearless Conference in Palm Springs, Calif., Sept. 29 to Oct. 1 and is set to potentially beat the company's 2019 attendee numbers, says Aaron Klein, CEO. The company is hoping to have more than 700 attendees.
Riskalyze CEO Aaron Klein told RIABiz his firm is following state and local guidance, which don't require vaccinations or COVID tests for indoor events.
"Sponsorships are completely sold out, tickets are all but sold out and demand has been extremely high and well ahead of 2019 pace," Klein says.
His conference isn't requiring vaccinations or COVID tests. "State and local health guidance didn't require it for an event of our size, and we're following that guidance," he says.
Legal liability
Conferences that go forward during the latest COVID surge could face legal liability if someone catches the virus while attending. In those cases, a negligence standard applies, according to legal references.
"In other words, the primary question is whether the association has met the prevailing standard of care for providing a reasonably safe and healthy environment for its attendees," according to the ASAE, a trade group representing associations.
But the association warns that the standard of care is evolving.
"In this context, it generally will be determined based on a combination of applicable state and local government mandates, nonbinding but compelling federal guidance (such as the Centers for Disease Control and Prevention's guidance for large gatherings), and industry best practices," it states.
"If your association can demonstrate that it met all or most of these standards for health and safety for factors that were within your control—and that you did all you reasonably could to ensure that the event venue did the same—then it would be difficult for an attendee who contracted COVID-19 at the event to hold the association liable for negligence."
Bailing on events
The RIA fall conference season could end before it gets started for many firms.
Already, Technology Tools for Today, the Financial Planning Association (FPA) and "Invest In Others" have scrubbed events in the face of the latest pandemic surge. See: The 2021 RIA event comeback collapses as FPA, 'Invest In Others' and T3 cancel in-person events, but WealthStack, Riskalyze and SALT won't be deterred
T3 decided Friday (Aug. 20) to postpone his annual for-profit conference.
"Everyone got antsy about the Delta variant," Joel Bruckenstein told RIABIZ.
Perhaps presciently, Charles Schwab & Co. decided against hosting its annual fall IMPACT event last Spring.
But it still plans in-person meetings in 10 cities on Oct. 18 with indoor and outdoor spaces, says spokesman Peter Greenley. The locations will be announced in Mid-September when IMPACT registration launches.
"In all locations, COVID-19 protocols will follow local mandates. We'll reinforce our commitment to health and safety through the conference website and communications."
---
---
---