Aaron Klein: It's not every day that one of the world's premier software investors places a big bet like this ... [the sale] signals a lot more investment, a lot more innovation, and a lot more growth.
Riskalyze's backers just sold a majority stake in the company to Hg Capital in a deal sources value at between $300 million and $310 million, hedging their bets after radical shifts in the market for risk software and a long holding period by private equity rules.
The Auburn, Calif., risk management and model portfolio marketplace vendor announced the deal today (Aug. 25) but declined to a disclose the valuation or what percentage of the company is changing hands.
Yet the sale to an overseas investor may reflect trepidation stateside in the face of fresh threats from Orion Advisor Solutions and Morningstar, says Tim Welsh, president of Larkspur, Calif., consultancy, Nexus Strategy, via email. See: Morningstar stomps into the 'risk score' game with big weapons, miniscule market share and 'love' from Aaron Klein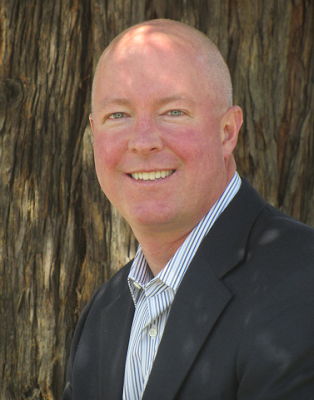 "The traditional acquirers have all passed on Riskalyze during this round, which speaks volumes ... [Riskalyze] had to go overseas to find a buyer," he notes.
In full, HG has made 10 investments in North America, but its purchase of Riskalyze is the first time it has invested in a US wealth technology company.
Better-known industry players simply got beat out for the deal, but Riskalyze may still end up doing business with some of them, Riskalyze co-founder and CEO Aaron Klein counters, via email.
"It was very flattering to have a significant number of industry players interested in investing or acquiring Riskalyze ... we look forward to finding ways to partner and work together with many of them," he explains.
Negotiations with Hg began in June after Riskalyze retreated from an attack on HiddenLevers, which had just been bought by Orion. See: The ironic outcome of Riskalyze's negative advertising attack on Orion's risk subsidiary is a boost in fortunes for both, though the flare-up may also have unhelpfully awoken a sleeping Morningstar
Playing defense
The company's expansion plans have also been foisted upon it by necessity, a number of industry observers note.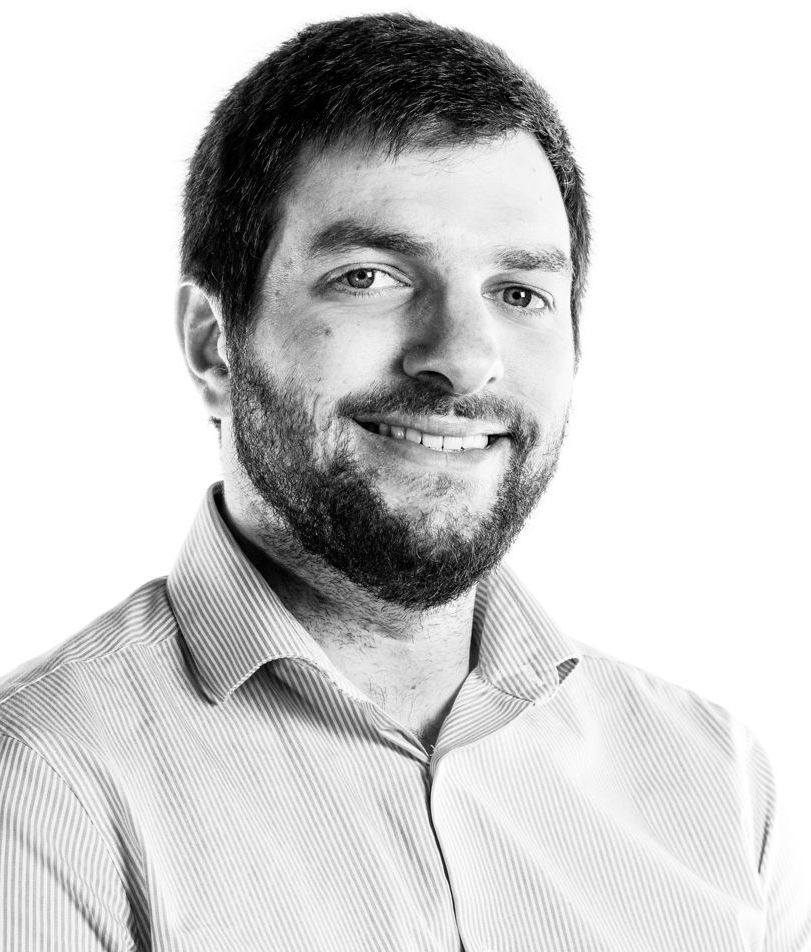 "Riskalyze has a strong following and beauty in its simplicity, but increasing competition from more full-service platforms threatens to erode marketshare," says Jeff Strange, relationship manager for Needham, Mass., consultancy, Fuse Research Network, via email.
"Even if [Orion, Envestnet, and InvestCloud] don't have a better analog service, [they] may be able to put together an overall package that provides more value to an advisor."
"The firm probably needs to play more defense than it has in the past," he explains. See: Orion buys HiddenLevers after a long collaboration to get an edge over companies like Envestnet in the hotly competitive risk analysis and analytics business
If Riskalyze doesn't go wide, it will toy with extinction, says Brian Murphy, founder and chief investment officer of Mountain View, Calif. RIA Pariveda Investment Management, via email.
"A single point estimate of someone's willingness to take risk, or someone's capacity to bear risk is actually irrelevant. It's only valuable in the context of pursuing something greater, like portfolio construction."
"So the logical course is that you grow into offering 'other purposes,'" he explains.
Orion CEO Eric Clarke agrees that breadth is increasingly a sine qua non.
"The winners of market share will continue to invest in providing more of the solutions a typical advisor uses on a day-to-day basis ... [and] we're capitalizing on that at Orion by investing in a strong, consistent, and unified experience," he says, via email.
Cashing out
In July, Klein said his company was "not feeling any need to enter new markets or raise any funds."
Yet, Hg and Riskalyze began discussing a deal in late Spring, according to Barron's.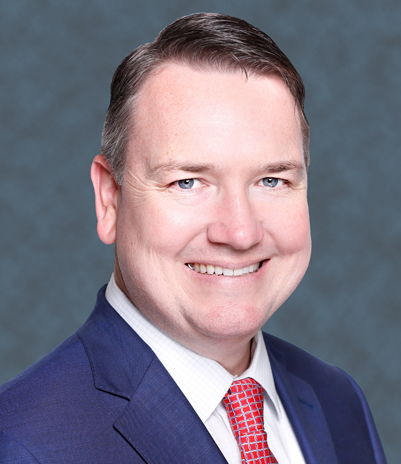 Riskalyze has yet to answer whether Klein's July indifference was a case of playing hardball in public, or if something changed to make a sale imperative.
For certain, it cashes out Riskalyze's largest investor, FTV Capital in San Francisco, along with all of the firm's angel investors, some of whom have held stakes for 11 years, according to the firm.
FTV invested $20 million in 2016 to gain a majority share. See: How Aaron Klein plans to make Riskalyze the epicenter of the RIA business with $20 million of fresh private equity money
"It was definitely time to allow [early investors] to get liquidity and replace them with a longer-term investor for the future. That's what this deal is about," says Klein.
Major windfall
Early stage Riskalyze investors include Chicago venture capital (VC) firm Harbor Street Ventures; Pallasite Ventures in Vancouver, Canada and Pat McClain, who co-hosts the RIA radio show, Money Matters with Allworth CEO, Scott Hanson.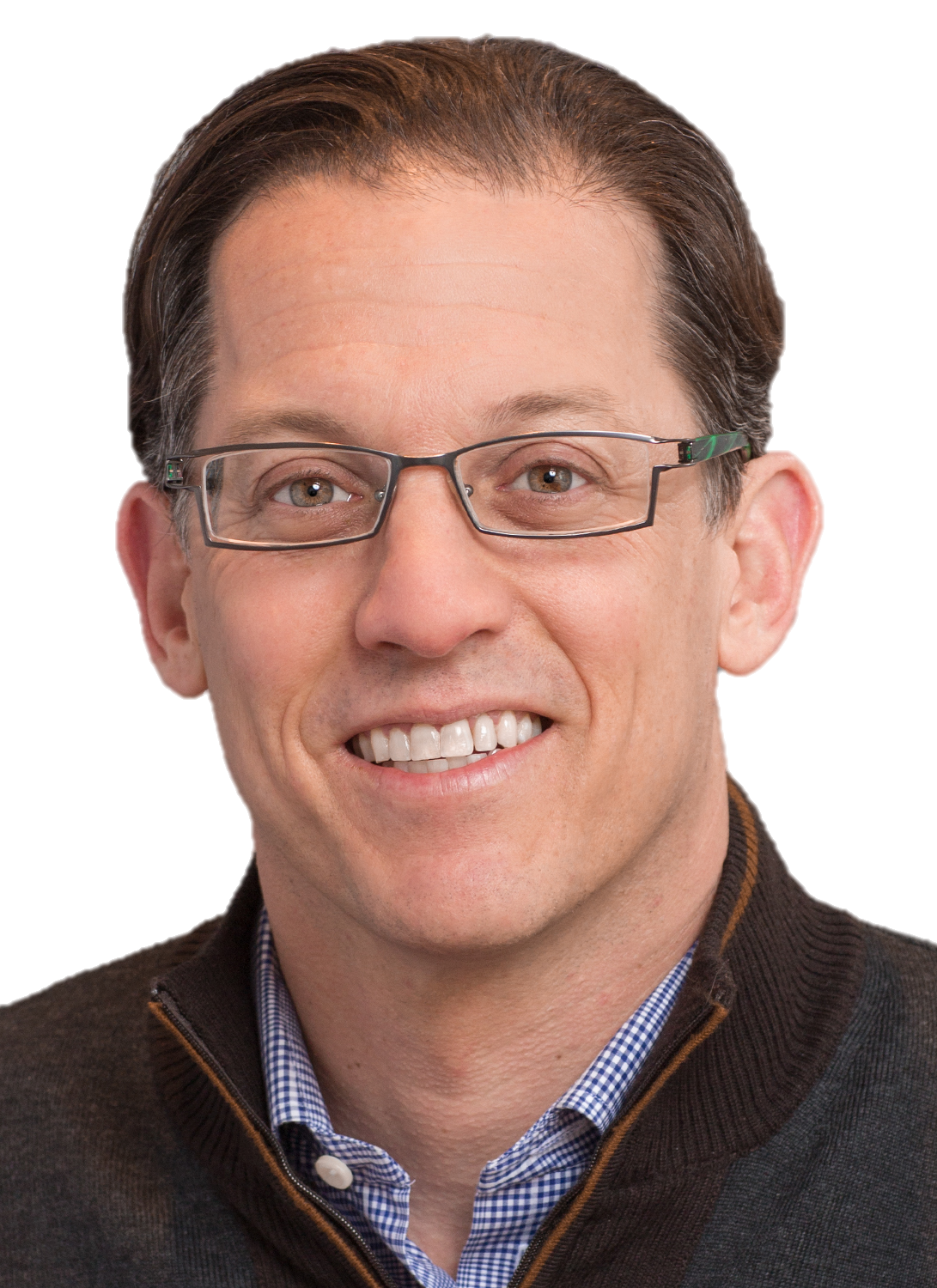 McClain says his only regret was not investing more when he came in about eight years ago.
"I knew Aaron from the industry. I trusted him. I put money with him and I'm glad I did."
Many of the earliest investors in the company are now set for a mammoth windfall, with the company's first backers likely to earn a 50-fold return, Klein told Barron's.
More recent angel investors will reap a 21-fold increase on their investment, and after five years, FTV will cash out at four times its initial investment, the trade paper reports.
The sale also brings new members to Riskalyze's board.
Sebastien Briens, Hg partner and Member of its investment committee, Max Dewez, member of Hg's New York City team, and Richard Earnshaw, member of Hg's small-cap Mercury team will now sit alongside Klein on the join the company's board.
Riskalyze expects further board appointments, too, but no current board members, including independent directors have relinquished their position, according to Klein.
Team stays
"We're still an independent company. Same leadership team, same company, same product. After this transaction, it'll be the same founders and Hg who own Riskalyze," he added in a tweet.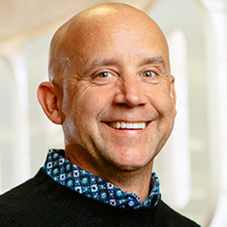 Klein also confirmed he will stay on as CEO after rolling-over most of his minority stake, pegged by one source at 22% in 2016, pre-FTV deal -- a likely precondition of the sale, sources state.
Riskalyze has not disputed this claim, and it is a routine condition of this sort of deal, says Dan Seivert, CEO of ECHELON Group in Mannhattan Beach, Calif.
"It is common for the CEO to maintain most if not all of their stake in the business so long as they are young, they are still the CEO, and they expect a continuation of great growth. It would be rare for Aaron to take more than $5 million out at this time," he says.
Riskalyze co-founder and chief technology officer Matt Pistone, and co-founder and chief investment officer Michael McDaniel have also reinvested "substantial equity" and will continue in their roles, according to Klein.
Getting aggressive
London-based Hg, which manages a $37 billion investment portfolio, did not invest to keep Risalyze ahead of a burn rate, according to Klein.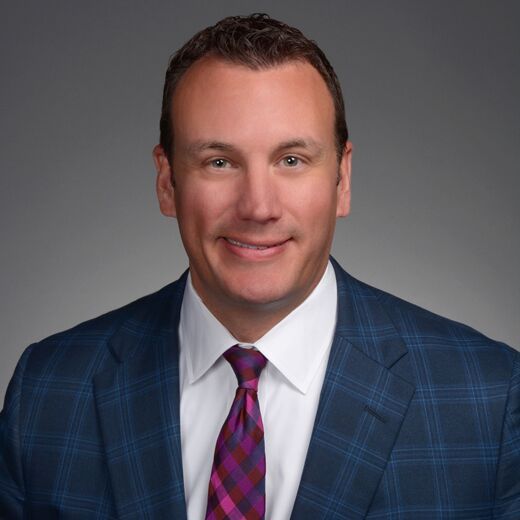 "We didn't raise any new capital. At the moment, we just don't need any, we're profitable and growing fast," he says, via email.
Riskalyze declined to reveal exactly how much if any investment capital its new owner is putting up to fund M&A and other uses.
Yet Klein says Riskalyze is about to get even more aggressive in its growth plans.
"It's not every day that one of the world's premier software investors places a big bet like this," he says.
"[The sale] signals a lot more investment, a lot more innovation and a lot more growth. The future is bright. We aren't going to let up," he writes in a letter to clients.
Spending spree?
A number of industry observers expect that once the deal is finalized, Riskalyze will spend.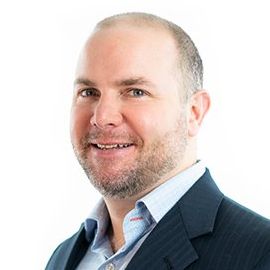 Riskalyze reportedly intends to add fresh staff to its 200-strong headcount and add new capabilities to its trading, data analytics and compliance software, InvestmentNews reports.
Klein also intends to debut fresh capabilities at the company's forthcoming conference in Palm Springs, Calif., Sept. 29. See: The 2021 RIA event comeback collapses as FPA, 'Invest In Others' and T3 cancel in-person events, but WealthStack, Riskalyze and SALT won't be deterred.
Hg and Riskalyze sing from the same hymnal when it comes to future growth plans, Klein told Citywire RIA.
"Hg brings a large amount of expertise and experience to the table in scaling big businesses. We had incredible clarity and alignment in our perspective for how the wealth management market will unfold over the next decade," he explained.
The caveat is that experience outside the RIA space doesn't always translate, says Murphy.
"Profitable RIA B2B businesses are notoriously hard to scale. Also, there is a difference between growth in terms of number of advisors using the service and revenue and profitability," he explains.
"These PE firms are like the modern day version of the Medicis. Functional expansion, up to the point of becoming a TAMP, is very much on the cards," says Will Trout, director of wealth management at Pleasanton, Calif., consultancy Javelin Strategy & Research, via email.
"Rebalancing technology would make them a more credible player in the portfolio management space and reduce their dependence on Black Diamond," he adds.
Broader offerings
Riskalyze has continued to grow outside of its initial core RIA client base.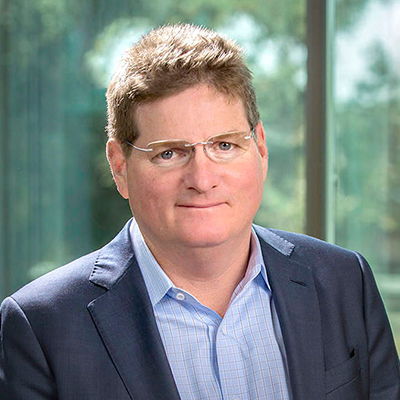 In the past twelve months it has signed deals with a slew of IBDs, including Hightower Advisors, Cetera Financial Group and Private Advisor Group.
Riskalyze first expanded outside of risk management in 2017 with the launch of a model portfolio marketplace. See: Riskalyze tromps onto Envestnet turf by signing $20-billion, 975-advisor account with its robo-manager.
Since then it has added portfolio management and trading tools, and a broader data analytics service.
If Riskalyze's model marketplace was a full-blown TAMP, it would be the sixth largest in the United States, with $20 billion under its administration, according to the firm.
No small market
Yet if and when Riskalyze decides to act, it can, and it will, says Klein, via email.
Indeed, Klein says Riskalyze already has "85% market share of the advisors who have purchased a risk solution."
That amounts to tens of thousands of financial advisors with over $400 billion under management or administration, according to the company.
"We're profitable and growing quickly. We certainly have a lot of access to capital to fund organic or inorganic growth as we see opportunities," he explains.
"Hg did not place this size of a bet on a small market," he adds.
The T3 Technology Survey hands Riskalyze a 25.8% market share of the advisor risk management business. It apportions 4.2% to FinaMetrica and 1.6% to Orion-owned HiddenLevers.
Leveling the playing field
The Riskalyze sale follows a slew of similar deals in risk management.
In March, Orion snapped up rival risk vendor, HiddenLevers. See: Orion buys HiddenLevers after a long collaboration to get an edge over companies like Envestnet in the hotly competitive risk analysis and analytics business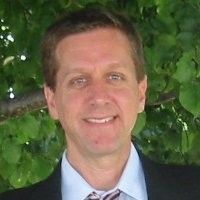 Then, in April, Tifin Group bought Totum Risk. See: Tifin Group buys Totum Risk with fresh ideas of how to take on Aaron Klein's Riskalyze
Competitors include Morningstar, with an $11.4 billion market capitalization and Orion Advisor Solutions, a technology, investment and support company for financial advisors.
Genstar Capital, which manages a $33 billion investment portfolio and TA Associates, which manages a $24.5 billion portfolio, are backing Orion.
Rival Orion employs 1,000, and sells its software to over 2,220 RIAs and IBDs with $1.5 trillion in assets under their management or administration, and its two TAMPs, Orion Portfolio Solutions and Brinker Capital manage over $50 billion in client assets (AUM).
Morningstar also just launched a competing risk service for the 185,000 mostly IBD reps that use its Advisor Workstation and the RIAs that use Morningstar Office.
Since its Jul. 7 launch, it has crunched risk on 8.8 million portfolios, according to Jeff Schwantz, Morningstar Global Head of Advisor Client Experience. See: Morningstar stomps into the 'risk score' game.
Prior to HG's acquisition, Riskalyze last tapped the VC markets in 2016, in an FTV-funded $20 million Series A round, which took the company's total funding to $23.5 million, according to Crunchbase data.
HG's take-over also ensures Riskalyze has a backer of like stature to rivals.
Yet, money may not be the key upside to the sale, says Trout.
"Given the white-hot state of the wealth tech market and current trends toward consolidation, having a strong corporate patron is increasingly a must-have, not just in terms of the money, but what it says about market perception and faith in the CEO," he explains.
Money in motion
Hg is a significant financial technology investor outside US shores, after breaking from Merrill Lynch in 2000.
The firm has invested in over 70 companies since its inception, including leading the $12.2 billion buyout of Visma, one of Europe's largest ever software deals.
It has also invested in private equity fund administration software company Gen II; trading software vendor SmartTrade; fund data tracker FE fundinfo and corporate financial planning software company Intelliflo, which it sold to Invesco in 2018.
The private equity firm began life as Mercury Private Equity, a subsidiary of 1969-founded Mercury Asset Management before Merrill acquired it in 1997.
The company, which employs 150, raises its funds from over 100 investors, including public institutions, pension funds, sovereign wealth funds, and family offices.
---
Related Moves
November 24, 2021 – 11:12 PM
---
---
---
Mentioned in this article:
Riskalyze
Tech: Other
Top Executive: Aaron Klein
---
---
---
---