Manish Khatta: If you hold a conference and do not mandate vaccinations, then you are part of the problem.
The 2021 RIA event comeback tour may be over before it begins.
Technology Tools for Today, the Financial Planning Association (FPA) and "Invest In Others" have become the latest to cancel in-person events for this fall.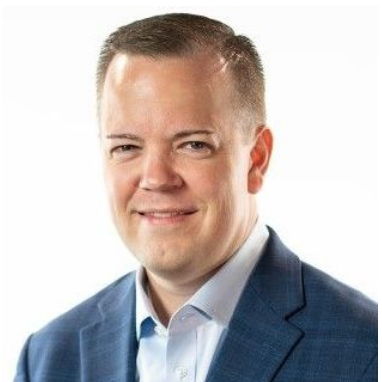 The organizers of these three stalwart events penned pained notes to attendees who had already forked over cash for plane tickets and hotels, beseeching RIAs and sponsors to hang tight until next year -- and promising best efforts on providing refunds.
"This was a difficult decision for the [FPA] Board to make, but it was the right decision considering the current state of the pandemic and the significant landscape challenges facing in-person events this fall," said FPA CEO Patrick D. Mahoney in a statement Tuesday (Aug. 24) about the booked Sept. 22-to-24 event in Columbus, Ohio.
Also, on Tuesday morning, Invest In Others cited its own sheer size as its rationale for canceling though it will host a virtual version instead.
"Due to the expected size and scale of our 700-person event, we believe it is in the best interest of the health and safety of our guests to cancel the in-person Invest in Others Awards Gala on Sept. 22," it said.
Sponsors stand fast
Don't blame the sponsors, says Joel Bruckenstein, founder of T3, who decided Friday (Aug. 20) to postpone his annual for-profit conference.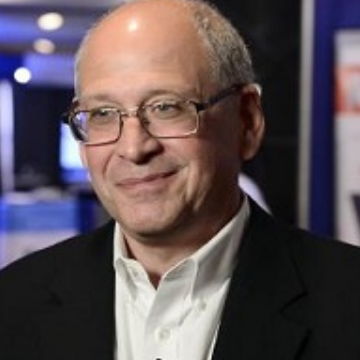 "We had 75 sponsors signed up for this and exactly one was talking about pulling out," he says.
"It's not like we had a rush of people saying we don't support you. I thought I'd rather err on the side of caution than roll the dice with other people's money. That's not the way we do things."
He adds: "Everyone got antsy about the Delta variant."
Still, there are local conditions and protocoals that need to be taken into consideration, too, says Marie Swift, CEO of Impact Communications.
"Any large event right now as the Delta Variant hits gives me pause, especially indoors. And even more so when there are not good local protocols for health and safety. States that I'd be especially cautious to travel to right now include Texas, Florida and Arkansas."
She adds: "I think that Joel Bruckenstein and his meeting planning team, of which I was apart, made the right decision to postpone doing anything in Texas right now."
Even the National Rifle Association canceled its annual meeting in Texas over fears the state has lost its grip on COVID, it announced today.
Rising toll
Indeed, in the week ending Aug 18, the United States recorded 5,742 COVID deaths, nearly double the total from two weeks earlier.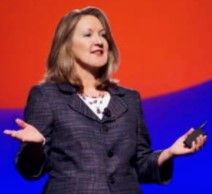 The 10,991 Americans who died of COVID-19 in the first 18 days of August are already more than all the fatalities in June or July.
The nearly 2.2 million U.S. cases in those first 18 days make this the fifth-worst month in the pandemic, blowing past the highest monthly totals of the 2020 spring and summer surges, with case counts rising in 44 states, according to USAToday.
At the current pace, 34 Americans die of COVID-19 every hour.
"It is the unvaccinated people who are dying," Dr. Thomas Dobbs, Mississippi's state health officer, told television station WLBT.
"The unvaccinated people are going to the hospital. The unvaccinated people are getting diagnosed, for the most part."
No vaccinations, no tests
Riskalyze, which is slated to host its Fearless Conference in Palm Springs, Calif., Sept. 29 to Oct. 1 is set to potentially beat the company's 2019 attendee numbers, says Aaron Klein, CEO. The company is hoping to have more than 700 attendees.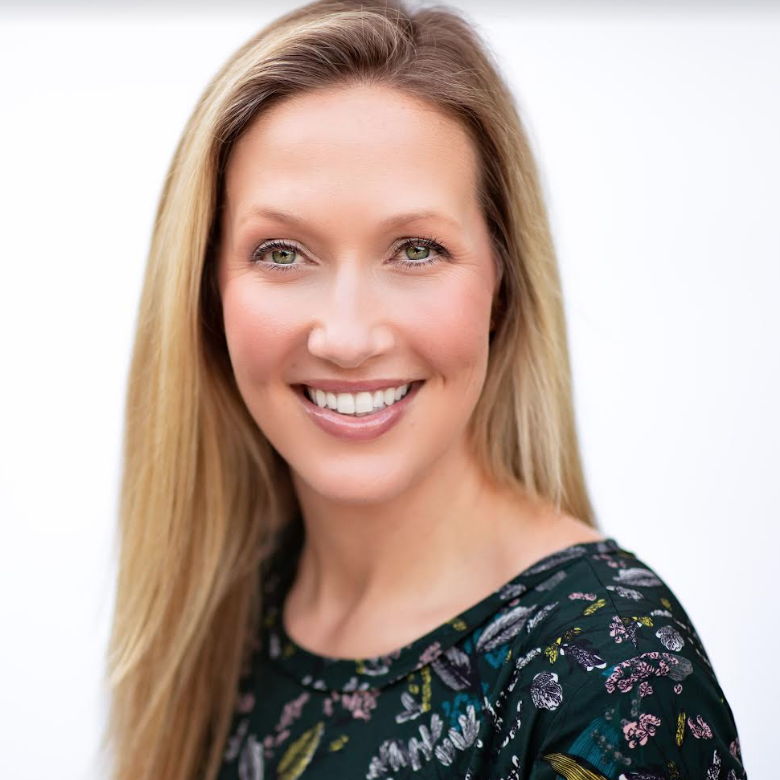 "Sponsorships are completely sold out, tickets are all but sold out and demand has been extremely high and well ahead of 2019 pace," Klein says.
His conference isn't requiring vaccinations or COVID tests. "State and local health guidance didn't require it for an event of our size, and we're following that guidance."
"We're receiving a mini-flood of emails from advisors saying, 'You're still on, right? You'd better not cancel. I'm planning on this,'" he adds: "One factor may be that we chose a sunny and warm location like Palm Springs."
Klein says that there is no penalty for pulling out for anyone who cancels within the 90-day window.
"We've had a small handful of cancellations immediately replaced by new registrations, but they were more schedule-related than COVID-related."
Virus worries
But having conferences with the current rise of COVID cases is irresponsible, says Manish Khatta, president of Potomac Fund Management in Miami, Fla. His firm canceled its own advisor conference.
"As a parent of young kids, until children are able to get vaccinated, conference travel is just not worth the risk," he said.
"I think conference organizers who are going through with their plans are acting very irresponsibly. If you hold a conference and do not mandate vaccinations, then you are part of the problem. Leadership requires making tough and, at times, unpopular decisions."
New York-based Seasons of Advice Wealth Management hasn't attended any industry conferences throughout the pandemic due to concerns about staff contracting the virus, says founding partner Charles Hamowy. The RIA manages about $900 million and has a total of 18 staffers.
"Vaccination levels are still not where we would like to see them to feel comfortable attending conferences this fall.
"The recent rise in cases due to the Delta variant also has our team concerned about staff safety, so we will maintain virtual attendance where that is an option this year."
Staff at Boston-based Crestwood Advisors are starting to attend industry conferences, says Michael Eckton, managing partner of the $4.6 billion AUM RIA.
"Our team has begun to travel again and we are open to attending select industry conferences.
But as we have done throughout the pandemic, we will continue to prioritize the health and well being of our team and the most relevant conferences and events.
"We will be communicating with organizers about safety protocols, including vaccination records of registered attendees as the Delta variant spreads."
Hard calls
In fact, Bruckenstein says attendees who became nervous were those similar to Khatta, who have young children who can't get a vaccine yet.
The federal Food and Drug Administration (FD) only this week gave its full approval to the Pfizer vaccine, potentially clearing the way for use in children younger than 12. Previously, the vaccine and Modern and Johnson & Johnson versions had only received less stringent emergency approval.
"Up until a week ago, everything seemed fine. There were a bunch of articles about it the week before that I think raised awareness and got people thinking," Bruckenstein said.
"A lot of people who man those booths have young kids who can't be vaccinated and they don't want to bring it back to their kids. That was something we hadn't thought about before," he added.
It's a roller coaster ride for marketing executives trying to make the hard calls about event plans in a pandemic, said Megan Carpenter, CEO of FiComm Partners.
"Regardless of what people say, I think this is a day-by-day decision for any event organizer this fall. We can't predict what will happen tomorrow, so we're prepared to help our clients quickly pivot if needed."
Finding a course
Perhaps presciently, Charles Schwab & Co. decided against hosting its annual fall IMPACT event last Spring.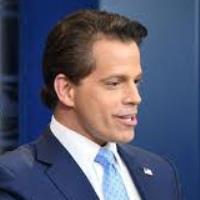 But it still plans in-person meetings in 10 cities on Oct. 18 with indoor and outdoor spaces, says spokesman Peter Greenley. The locations will be announced in Mid-September when IMPACT registration launches.
"In all locations, COVID-19 protocols will follow local mandates. We'll reinforce our commitment to health and safety through the conference website and communications."
Schwab recently pushed back its own full return to the office until 2022.
WealthStack is taking a middle course for now.
It will host its conference. Sept. 27 to Sept. 29 at Diplomat Beach Resort in Hollywood Fla. But the conference requires participants to show proof of vaccination or a negative COVID test.
"Given that 90% of our attendees are registered for in-person, we will be requiring all attendees to show proof of full vaccination or a negative COVID test within 48 hours of the event start," says Lindsay Tis, brand strategy director at Informa, which runs the WealthStack conference.
She also notes that as guidelines change so will the conference.
"With the potential for CDC and local health guidelines to shift daily up to the conference, we will be adjusting our protocol in real-time to reflect the latest and greatest in safety procedures."
Even protocols are no panacea, Swift says.
"I am also slated to travel to a gala in New York City in early September, and I'm giving significant thought to whether or not I will cancel," she says. "I do have confidence in the meeting planning team for this gala, and I believe that New York City will have good protocols in place, but I may decide to attend virtually because I don't want to have to quarantine from my grandbaby when I get back."
COVID concerns
Anthony Scaramucci's SALT conference is suffering low ticket sales, according to the New York Post's gossip site, Page Six. It wrote on Aug. 19 that the finance and business networking event has sold 1,000 tickets this year down from the usual 2,000.
Scaramucci tried to pull out of the venue at New York City's Javits Convention Center Expansion, set for Sept. 13-to-15, but was unable to do so.
In a Tweet after the story, Scaramucci wrote that the registration was up to 1,550 and thanked the publication for raising its profile. "On our way to breaking our record."
The publication wrote that the rise in COVID cases and a lackluster agenda appeared to be the culprits for the lower registration.
Some of the speakers are Andy Slavit, Joe Biden's former White House senior advisor for COVID response and Scott Gottlieb, the former FDA commissioner.
---
---
Mentioned in this article:
Riskalyze
Tech: Other
Top Executive: Aaron Klein
---
---
---
Jeff Spears
August 25, 2021 — 1:15 PM
We need to walk the talk of our advice to our children and advisory clients. Don't jump!!
---