Adam Rein: If what we're doing is valuable for you, we want to find a way to work with you.
Brooke's Note: This article was blisteringly challenging to write. Everything about it involves a complexity of technology, common interests, tax law, big backers, big claims and bigger ambitions for bringing RIAs, automation and next-level ESG into one well-doing venture that makes a pile of money for investors -- and RIAs using it -- while channeling money to charities and good causes. We also had to explain how it bought software in a fire sale from a company that tried something similar but that it wasn't so similar that it portends disaster. Oisin Breen was the right writer to take all of this on. In fact he might be the only person in the universe who could.
Unlikely bedfellows are investing a second round into a business that combines social impact investing with charitable giving -- and helps advisors sweeten huge tax breaks for the ultra wealthy -- with only one caveat -- a similar business failed less than four years ago.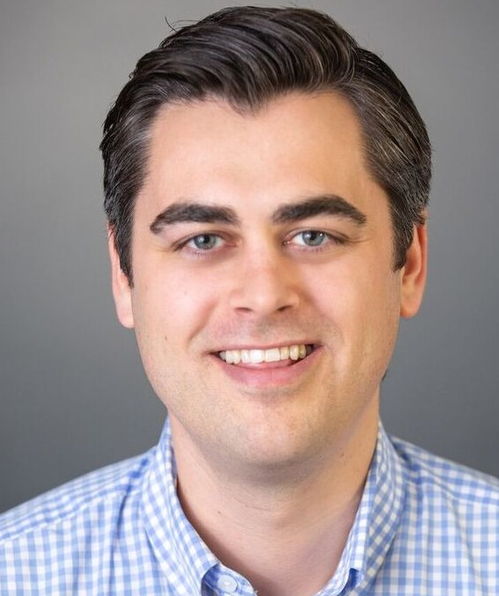 Former Addepar, Bain Capital Europe and Aperio executives are in investing $5 million in CapShift, a venture founded in 2018 that gives RIAs a way to combine getting immediate tax benefits for their clients on money charitably invested -- sometimes for decades -- toward charitable goals, with long-term ESG portfolios.
The company claims half of the major donor-advised funds have signed on to use its software. Donor advised funds serve UHNW and HNW donors, and most have minimums of between $5,000 to $10,000.
That said, CapShift's Form ADV, filed in June, lists just six accounts with $31.2 million under management of its opt-in sub-advisory services.
RIAs have been slower to adopt the platform, too, and CapShift declined to name any RIA clients.
"Dozens" of intermediaries, including a focus on $1 billion-plus AUM RIAs and "hundreds" of families now use the company's software and services, Adam Rein, CapShift president and chief operating officer.
Charitable deductions are a big deal to the the ultra-wealthy because they can be applied to 100% of their adjusted gross income, according to the IRS website.
A corporation can deduct qualified contributions of up to 25% of its taxable income, although donor advised funds do not fit the category of qualified organizations.
The Newton, Mass., firm, which bills itself as an "impact investing platform", announced the new round today (Aug. 23). The Series A round will help the firm expand its technology platform, impact investment research database and advisory capabilities, the company said.
"We're the only B2B platform covering the entire impact investing market for intermediaries [like RIAs]. We're the only one-stop-shop ... [and] we're only getting started," says Rein.
CapShift pulls off a neat trick for RIAs and donor advised funds that have already received tax deductions for their gifts. It helps them swap the assets from long-term portfolios they gift out of traditional investments like S&P 500 funds into impact investing, "prior to their granting these dollars to a non-profit", according to the firm.
The market for such portfolio reconstitution is huge and untapped.
"[Roughly] 40% of ultra-high-net-worth (UHNW) families want to do more impact investing ... Of the $1.1 trillion in private foundations and donor-advised funds in the United States ... the best estimates are about 2% is invested with [ethical investing] as a principle," Rein adds.
Advisor managed
Previously RIAs merely advised clients how much to avail of charity-linked tax breaks, often by a process of referring them to accountants or tax advisers.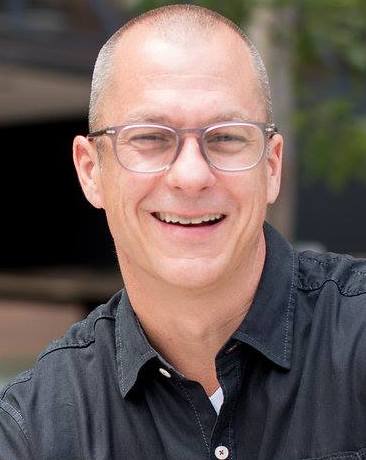 Most continue to only advise on investments and let the clients work independently or with a philanthropic advisor on grant-making decisions," a CapShift spokesman explains, via email.
"CapShift brings a wider array of impact investment options to those financial advisors so they can engage in a broader conversation about a client's values and ensure they're charitable dollars are invested with their values in mind," the spokesman adds.
Yet what makes the software so alluring is that its purpose-built for RIAs to play quarterback, says Zach Conway, founder and CEO of New York-based active-management ESG software vendor Seeds, via email.
Alongside his role at Seeds, Conway is also managing director of the Conway Wealth Group, an RIA affiliated with $4.1 billion AUM, Parsippany, N.J.-based Summit Financial.
"Advisors haven't been empowered with the right tools to sit at the heart of [philanthropic] conversations ... they haven't had the right mechanism and technology," he explains.
"The client [would] do what they were going to do, and the advisor [didn't] get to own that process," he continues.
"People can search by asset class, by impact area, by geography ... [an] advisor can walk through this with a family ... build a shopping cart, monitor the investments, track them, propose other opportunities, and collaborate," Rein adds.
That said, CapShift's software is not point of sale, the capital must first be donated, then the donor advised fund, through CapShift determines the asset allocation, according to a company spokesman
CapShift is playing to a mega-trend in how RIAs will evolve their value proposition.
"The future of financial planning will be less about delegating and investments and more about collaborating and project managing," says Roger Whitney, CEO of Dallas, Texas RIA, Agile Retirement Management, in a tweet.
While the process seems seamless, a company that bequeathed an executive to CapShift tried a model with overlapping aspects and failed a few years ago.
Banking on fees
ImpactUS, founded in 2015, set a goal of $1 billion in transactions over five years, then folded a few years later, despite backing from deep-pocketed foundations like the Ford and MacArthur foundations. Sources familiar with the company told Locavesting.com that it its failure could be traced to unsustainable costs.
Liz Sessler, a co-founder and senior vice president at ImpactUS now serves as CapShift's managing director for product and partnerships. It was a broker dealer and only worked with advisors and individual investors, no charitable investors like foundations or DAFs, and never supported anyone in making a donation.
CapShift won't face the same fate, even though the failed company's software, which it acquired in a fire-sale, underpins its business, according to Rein.
"[CapShift] is not using a similar business model or focused on the same target market.
[ImpactUs] worked for nonprofits and social enterprises seeking to attract impact investment capital. CapShift works for the philanthropic asset holders ... or those that serve them like the RIAs, which we believe is more suitable," he explains.
"CapShift [also] offers clients a broader spectrum of asset classes, including public funds, private funds, direct investments, and nonprofit investments [and] has successfully partnered with a growing list of leading multi-billion dollar financial institutions," he says.
Financial imperative
CapShift charges a license fee for its software and basis points based on AUM. It declined to disclose any of the fees.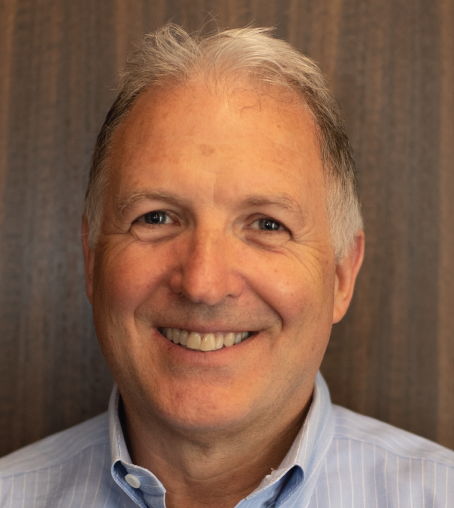 "The more successful we are financially, the more scale we'll be able to achieve to help clients deploy billions toward … impact goals," says Rein.
The company runs a Kickstarter-like philanthropic research and investment platform, which provides access to around 1,000 'ethical' funds, in which clients can invest.
Alongside charitable funds, CapShift also invests its clients in for-profit funds that it deems meet its 'ethical' standards.
"We have a perception of how non-profits should act, because of the name … that [they] should limit overhead, with nothing going to anything but the cause ... But the reality is you can't attract the right talent [and] businesses don't have those limits," says Conway.
Rein also promises his firm is not playing hardball with its fees and that the fee model is still a work in progress.
"We're continuing to adapt our fee model so it should never a barrier, no matter who you are," he explains. "If what we're doing is valuable for you, we want to find a way to work with you."
No pivot here
CapShift launched its software in early 2020, and initially focused on signing up donor advised funds, which administer and attract charitable donations from organizations, families, and individuals.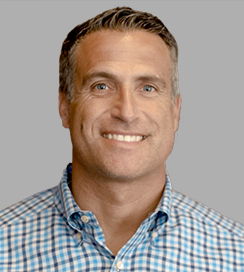 Rein also rebuffs the suggestion that his firm pivoted to RIAs, after tapping out the donor-advised fund market.
"Serving advisors is a natural expansion that was part of our original growth plans," he says.
"Many donor advised funds (DAF) are managed by financial advisors, so CapShift has worked with advisors through DAFs over the past few years. We definitely have not tapped out the DAF market," he says.
"Advisors and donor-advised fund providers [also] have a similar challenge: how to meet … growing demand for impact investing solutions tailored to each client's interest, especially around private and charitable investments," he adds.
Stubbornly human
CapShift's software integrates directly with a number of performance reporting software vendors, in the vein of Addepar and Orion Advisor Technologies, according to a company spokesman.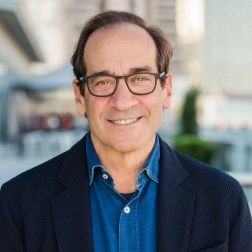 Yet the firm declines to reveal the names of performance reporting companies it has already integrated with, beyond noting that "integrations are constantly in flux and being upgraded."
For all that its software automates much of the process, asset allocation also remains a stubbornly human process for the company, which employs 15 staff.
"We're dealing with flows of dollars in hundreds of thousands or millions per investment, so there's going to be consultations … [but] we try to automate as much as we can," Rein explains.
Yet CapShift's model attracted capital backing because there's already a substantial market to serve, and it has huge untapped potential, says Conway.
"The need exists today, there's a massive blue sky ahead, [and] most backer's aren't going to take a wild longshot on something without a clear path," he explains.
"The urgency has [also] really ramped up over the last three years as people like [BlackRock CEO and chairman] Larry Fink start to say [ESG] is the approach we need to take … so there's a clear opportunity to add deeper value if you can deliver this solution no one else has," he adds.
Charitable gifts in the US climbed 5.1% in 2020 to $471.44 billion, according to a USA Foundation report quoted in Barron's.
Private foundations currently manage roughly $1 trillion in assets, and donor-advise foundations manage $141.95 billion, according to the National Philanthropic Trust.
Founding fathers
Rein founded CapShift alongside Mark Cirilli, managing director of "ethical" VC investor MissionPoint Partners, and CapShift CEO and chairman Jacques Perold, a former president of Fidelity Investments Management and Research, which oversees Fidelity's mutual funds.
Community-focused, non-profit Heron Foundation in New York City and the ethical investing fund Spring Point Partners in Philadelphia helped fund the firm's initial $3 million seed round and joined in the second.
Of the $8 million sum the company has raised to date, none has come from traditional VC backers, as a matter of choice, Rein explains.
"CapShift was founded, with Fidelity Charitable as an early client who has helped shape the development of its offering," says Rein.
The company also asserts that its software opens up the market for impact investing to a broader set of high net worth or mass affluent investors through the efficiencies of donor advised funds
Typically UHNW investors have more than $30 million in assets on average; whereas HNW investors have more than $1 million.
"We're excited to use our technology … [to provide] access for a wider set of asset owners. You needed to have a million to invest in certain private funds, but today our platform may give access at $100,000, or $250,000," Rein explains.
CapShift's software also offers HNW investors access to recoverable grants, through which investors with upwards of $10,000 to invest can contribute to bridging loans to charitable causes, at low rates of interest.
Unlike a loan, the recoverable grant is a grant in the event the nonprofit cannot repay vs going into default. The recovery occurs on a best efforts basis not on a contractual basis.
---
*CapShift investors also include Jesse Fink, co-founder of MissionPoint Partners, and the Grantham Foundation for the Protection of the Environment.
---
Related Moves
February 23, 2022 – 12:09 AM
---
---
---
---
Mentioned in this article:
Addepar
Portfolio Management System
Top Executive: Eric Poirier
---
---
---