Walt Bettinger: 'This increase is a way to reward our talented employees for their contributions and their relentless commitment.
The Charles Schwab Corp. is preemptively paying most of its 32,500 employees 5% more as it battles Fidelity, Vanguard and even Robinhood in a call center staffing grab the likes of which the industry has never seen.
The Westlake, Texas, firm will pay on average an additional $4,500-per-year per-staffer to reflect its aggressive offensive and defensive play after a harsh year of managing through a pandemic. But corporately, it's being crazily well-rewarded for its efforts. See: Fidelity, Schwab, Robinhood and even (days numbered) TD Ameritrade are hiring thousands of staff -- even as Merrill Lynch hits a snag-- what's that say about free trading?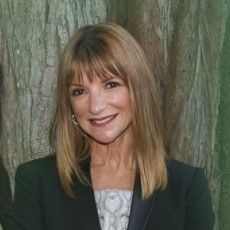 The raise is about in line with the average for private workers in California but more than double the national average, according to the U.S. Bureau of Labor Statistics.
Yet, the decision to crow about the raise is unconventional, according to Kelli Cruz, ex-Schwab staffer and founder of Cruz Consulting Group, a human resource advisory in Mill Valley, Calif.
"Why would you do a press release?" she asks. "Wouldn't you just want your employees to be happy?
"I think it's a great gesture but some employees are going to scratch their head and say: I worked my my tail off for a 5% increase?"
Taken as a whole, it's a wise move by Schwab, says Cecile Munoz, CEO of U.S. Executive Search in Los Angeles. [Munoz's thoughts were added Monday 8/23 to the query she received last week.]
"Absolutely smart to reward people for pulling together, adapting quickly and producing well under unprecedented, stressful times. This is shareholder and stakeholder value realized."
Whether it's enough to compensate for living through a pandemic is another matter but it's a step in the right direction, Munoz adds.
"Possibly, but rewarding talent accordingly is reason enough," she says. "We are in a tight, highly competitive fight for exceptional talent. Firms passionately speak about the massive capital investments they make to infrastructure, technology, etc., all for the good of their clients. What about meaningful investments and rewards for their human capital? After all, they are the ones to make the most important and lasting impressions with clients."
Schwab's average salary is $89,000, or roughly $43.45 an hour, according to Zippia. That includes a range of $28,000 annually for an administrative assistant to $230,000 for an investment advisor at its Corte Madera, Calif., branch.
Rough math suggests that the raise adds in the ballpark of $140 million annually to its expenses. Wall Street didn't love the expense shock.
Schwab shares (SCHW) fell more than a dollar to $70 after hours on the news release. It closed at $71.06, down $0.94 or 1.31% in regular trading, while the NASDAQ, on which it's listed, posted a modest gain.
Hiring frenzy
The raise is effective late Sept. 2021 and excludes the company's executive council and colleagues already rewarded through Schwab's incentive-based compensation plans, the release adds.
"This year a record number of investors turned to Schwab for help in navigating unprecedented market conditions," the company said in its release announcing the raise.
Schwab previously paid $1,000 spot bonuses in April of 2020 to recognize staff for dealing with the fresh exigencies of working in a pandemic.
"The firm's core net new assets reached a record $257 billion for the first half 2021, more than double the results achieved during the same period last year.
"During the same period, clients opened 4.8 million new brokerage accounts representing the company's second and third consecutive quarters in excess of a million new accounts."
It's the latter reporting of new accounts that compels hiring as Schwab strives to keep its service levels up to snuff.
It's battling Fidelity and Vanguard, which are also hiring, seemingly every talent that fogs the mirror. See: Fidelity Investments is set to make 4,000 new hires at the same time senior staff may accept buyouts, an arbitrage to match talent with digital needs
Vanguard, positioning for growth, just set up shop right in Schwab's Westlake backyard. See: Vanguard Group to open CFP-poaching battle front in Schwab-Fido-Pershing backyard, after its human RIA grows AUM 72% to $231 billion
Rewarding talent
Bettinger positioned the raise as a "results" bonus for past Schwab success.
"Our teams' focus and dedication have resulted in outstanding results for our clients and growth for the company," said the president and CEO.
"This increase is a way to reward our talented employees for their contributions and their relentless commitment to see the world through clients' eyes, even during the most challenging times."
The company's Executive Council framed the raise as a way to show staff that it is grateful for all its work to make them and all shareholders far better off.
"You all have gone above and beyond to ensure our clients are well cared for, our culture remains strong, and our business remains sound under the most extraordinary circumstances. Thank you once more from all of us on the Executive Council for helping this company live up to its promise."
The modest size and inclusivity of the pay bump can be a double-edged sword, with some staff being feeling damned by a faint raise, Cruz adds.
'Great gesture ... but'
Cruz questions whether Schwab wouldn't be better off spending the hundreds of millions in future comp in a more nuanced and merit-based way.
"Not everybody made the same extraordinary effort. That's why I don't like it."
Schwab also offered a non-compensation reward that may be greeted with universal enthusiasm by its staff.
The decision to get back to normal office attendance is postponed until at least 2022 but employees can return to the office on a voluntary basis. See: Charles Schwab & Co. is following an 'omni-channel approach' to fully open 406 branches, while rival Fidelity is taking a more cautious approach to COVID
"That's definitely the right call," Cruz says.
Schwab doesn't have a formal vaccine policy, but it is participating in efforts in the Dallas suburb where its located to assist with vaccination efforts.
Texas has one of the worst COVID-19 infection rates in the nation and a below par vaccination rate.
Correction: A previous version of this article stated Schwab had 21,000 employees. It is about 32,500.
---
---
---
Joe Carberry
August 20, 2021 — 5:03 PM
Brooke, we often ignore what you say in the belief that intelligent people will see your blog posts for what they are. But this one rises to such a level of silliness that I cannot help but comment. It is unfortunate to see you try to take a genuinely positive gesture and stretch to find a way to inject cynicism into it. I'm not sure why the lone quoted source in your story feels like the entire company didn't work hard to warrant this recognition, or why she believes she is even in a place to opine on that. But let me be clear: the amazing people of this firm have moved mountains in support of clients and colleagues. And we are proud to reward people from across the entire firm with a meaningful pay raise to recognize what they accomplished together. The past 19 months have been hard on everyone, and this was a way to say thank you to people who deserve it. It takes a special kind of cynic to believe that is worthy of derision. As for the press release, Schwab is a public company with multiple stakeholders, including clients and stockholders as well as employees and our local communities. When we take a noteworthy step like this, to invest in our people, we may choose to share that news so that all our stakeholders are aware. That is a fairly common practice. It is up to you if you choose to use uninformed opinions in your blog. But your story also includes factual inaccuracies, such as our firm actually having 32,500 employees versus the 21,000 you cite. Perhaps next time, you may want to slow your rush to criticize and check publicly available information so you can get the basic facts right.
Brooke Southall
August 20, 2021 — 6:46 PM
Joe, It's our job to question everything as journalists or even as writers of a "blog" as you prefer to call us. Yes, at face value it is a great gesture to give an entire workforce of 32,000-plus a 5% raise out of the blue and put out a release about. It's also not a move that I am sure I have seen in my 20-plus years of writing about big companies in our industry and so it was important to ask why. I called a source whose job it is to advise RIAs on these kinds of compensation issues to assess why it happens infrequently and whether it's wise in this instance as a bsuiness matter. [We're a trade publication.] Her opinion was that she would have handled the matter differently based upon her experience. Her overarching message was that she'd pay greater attention to individual merit rather than look at it on a workforce level. (Some people worked valiantly on behalf of Schwab in battle conditions the past 18 months but others were just hired last week.) She also had a message that she'd keep the raises a confidential matter between employer and employee. I believe those are both relatively conventional philosophies in modern corporate America and that it doesn't take a "special kind of cynic" or "silliness' to introduce them. It just takes a journalist asking the most conventional questions in my opinion -- and a person who advises on these matters day-to-day to answer. You are right as a Schwab spokesman to chastise me for getting the staff number wrong and I apologize. I published a correction. Brooke
Schwabbie's Response
August 21, 2021 — 4:45 PM
First, Kelli Cruz has not been working at Schwab since March 2010, a lot has changed since then. Second, she stated "Not everybody made the same extraordinary effort. That's why I don't like it," how can she know that if she hasn't work at Schwab for quite some time? Third, your evidence on covering this event is connected by thin research with no mention of reaching out to Schwab for further comment on this event (a standard practice for a journalist with integrity to be objective). Fourth, Schwab's culture runs on the spirit of collaboration to champion every clients' goals with passion and integrity; and that energy is alive and well.
---