Marlena Lee: It's important to understand that we converted tax-managed mutual funds because we think the ETF provides a better tool for tax efficiency.
Brooke's Note: Mutual funds have been taking fire from ETFs going on two decades, but it's been so slow it would fool a boiling frog's sensory perception. But now the ETF temperature may shoot up faster as mutual fund assets become ETF assets in multi-billion chunks without an RIA or investor lifting a finger. DFA is first on many RIA's lists of fund managers but was among the last to jump on ETF bandwagon. But now that jump looks more like a great leap forward as it flat out repurposes mutual funds as ETFs. It could bring the exchange traded fund category along for the ride.
Dimensional Fund Advisors just added $28.8 billion of exchange traded funds (ETFs) assets with the stroke of a pen, and may be setting a trend that could upend the $25 trillion mutual fund industry.
DFA will have six converted mutual funds by September, and it has also launched three ETFs. By fall, the company will have nine ETFs in all.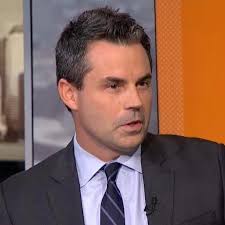 The Austin, Tex., manager of $637 billion, mostly in mutual fund AUM, plans to keep going with its other non-401(k) funds as part of a massive overhaul. DFA is converting two more funds this fall.
These makeovers are true conversions in the sense that the new ETFs get to keep the track record of the mutual fund post-reincarnation . See: After adding an ex-iShares product chief to call the shots and -- oye -- lowering fees, Dimensional Fund Advisors humbly and belatedly charges into ETFs and should score $5 billion in two years, an analyst says
DFA, a notoriously vehement ETF skeptic, is bound to embolden its competitors to execute their own wholesale product cannibalism.
As much as $1 trillion in mutual fund assets could be in play in the foreseeable future, said Eric Balchunas, a senior ETF analyst with Bloomberg Intelligence. The total ETF assets in the U.S. are $6.2 trillion.
"I'm pretty bullish on conversions. If you are a legacy active investor and want to enter the ETF world and convert, you come over with assets and you automatically are qualified for platforms," he said.
"When you come over with assets you come over with dignity and a track record and you can wash out potential capital gains."
Hard core economics
The conversions immediately vault DFA to 11th largest ETF provider in the United States.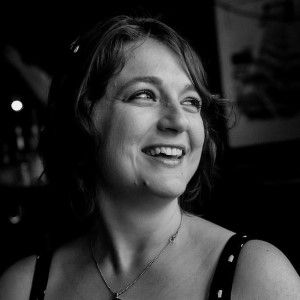 DFA's 180-degree pivot may have been triggered by the ETF Rule. The Securities and Exchange Commission (SEC) in 2019 allowed ETFs that meet certain conditions to go to market without obtaining an exemptive order, which allows firms to launch "non-transparent" and "semi-transparent" active ETFs.
That made it easier for firms to turn a mutual fund into an ETF, according to a white paper from Ropes & Gray LLP, a law firm.
"These regulatory developments have prompted many new sponsors to enter the market offering their investment strategies in ETF form," according to the white paper.
"Converting existing mutual funds to ETFs may offer an appealing way for these sponsors to enter the market with scale and a performance track record," the white paper says.
That said, DFA itself frames its move in hard economic terms, as it did its former reluctance, says Marlena Lee, who heads up investment solutions for DFA.
Investors had to give the OK for their funds to be turned into ETFs, and there were no tax hits, she explains.
"It's important to understand that we converted tax-managed mutual funds because we think the ETF provides a better tool for tax efficiency,"
Before the rule change, assets had been fleeing mutual funds causing investors who stayed to get hit with massive tax bills.
Avantis Investors, led by ex-DFA CEO Eduardo Repetto, hit close to home by gathering $6 billion in its ETFs from a cold start. See: Avantis Investors rakes in another top-tier PIMCO talent who can do a very un-asset managerial task --talk to RIAs directly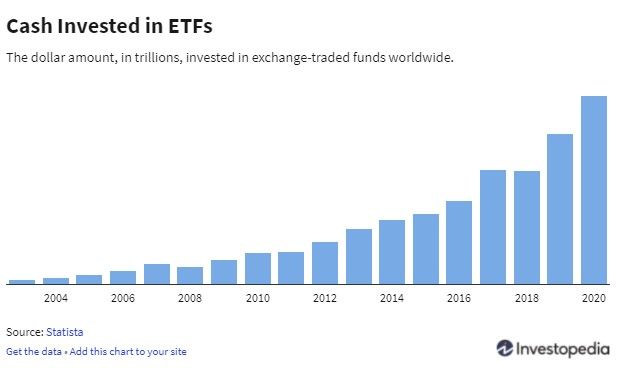 Crashing the market
After DFA set the stage for successfully moving mutual funds into ETFs, other companies will follow their lead, says Lara Crigger, managing editor at ETF Trends.
"I think we'll see more of them. This is just the beginning. Now the precedent has been set," Crigger says. See: Dimensional Fund Advisors finally launches ETFs, but as a 'defensive' measure as outflows mount, Morningstar says
In late March, Guinness Atkinson Asset Management made history converting two of its mutual funds to ETFs.
It created the SmartETFs Dividend Builder (DIVS) and SmartETFs Asia Pacific Dividend Builder (ADIV) funds out of the $24.9 million Guinness Atkinson Dividend Builder Fund (GAINX) and $4.3 million Guinness Atkinson Asia Pacific Dividend Builder Fund (GAADX).
"It isn't as easy as it looks and it isn't right for every fund or every investor for that matter," Johnson says.
Not for retirement accounts
It's hard to justify converting a mutual fund with 401(k) accounts into an ETF because 401(k) accounts don't need the tax benefit. Plus, 401(k) plans are set up for weekly contributions and ETFs can't purchase fractional shares.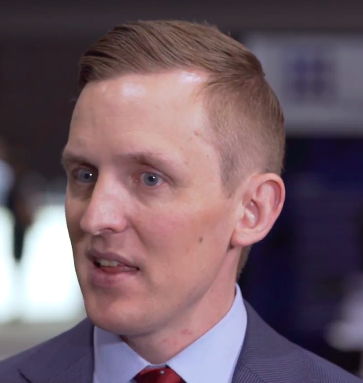 "DFA is a shining example of the type of mutual fund it's right for – a suite of tax-managed strategies for a clientele drawn to tax-sensitive strategies," says Ben Johnson, director of global exchange-traded fund research for Morningstar.
"Funds that are primarily distributed or consumed in retirement accounts won't benefit from the relative tax efficiency of the ETF wrapper.
"Most 401(k) plans are plumbed to invest in mutual funds in various dollar amounts and there would be logistical issues converting to ETFs," Johnson adds.
To make the transition easier, DFA hired Nicole Hunter to help lead the charge.
She was BlackRock's ex-product head for iShares and had two decades of experience managing ETFs and mutual funds. After adding an ex-iShares product chief to call the shots and -- oye -- lowering fees, Dimensional Fund Advisors humbly and belatedly charges into ETFs and should score $5 billion in two years, an analyst says
DFA's move to switch some mutual funds into ETFs is smart, says DFA loyalist Alex Potts, president of Buckingham Strategic Partners. "Without it, they'd be starting at zero and building a track record from scratch. But converting funds took a ton of creative insight and lots of work and gives them a great critical mass."
Johnson agrees: "It's not easy to pull off and not right for every fund," Johnson says. "First movers face the risk of hitting snags and upsetting clients in the process, which could dent their reputation."
Shrewd move
DFA stayed for years with mutual funds, in part, because it had a say about who its customers were. DFA's retail strategy centered around several hundred RIA firms that had a low-trade mentality and mostly or exclusively use its funds. See: Buckingham Asset Management creates a structure with Focus Financial that enables it to roll-up the 120 RIAs that entrust it with $13 billion of DFA TAMP assets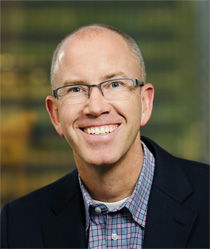 DFA took a very thoughtful and measured approach, Johnson says.
"They made a shrewd move and the benefit to the end client is abundantly clear. The DFA funds that have or will convert to ETFs are the poster children for conversion."
DFA's strategy strategy has been successful because it was in such a niche group of funds, Johnson says. "With DFA mutual funds, you're talking about a very specific group of shareholders investing in these specific channels."
Moving a mutual fund into an ETF is a lengthy process filled with lots of red tape. There are only two ways to turn mutual funds into ETFs.
The first is a direct conversion and this means the mutual fund converts into an ETF by amending its registration statement and organizational documents and tweaking its operations and this could include shareholder vote and may require an SEC exemption.
The second option is a merger or asset sale where a shell ETF is created with the same board and the same investment policies and objectives as the mutual fund, according to the white paper.
A shell ETF files a registration statement with the SEC, and the mutual fund merges into the ETF. This could also include a shareholder vote as well.
DFA's method for its converted ETFs was the shell reorganization. The shells acquired the assets and liabilities of the corresponding mutual fund. No shareholder vote was required, the company said.
Avoiding tax hits
But the benefits were clear to investors, says Lee.
Since ETFs don't sell securities, ETFs have fewer capital gains within their portfolio than mutual funds, and ETFs can usually minimize the capital gains taxes, which is a major selling point to tax-sensitive DFA investors, Lee says.
In terms of cost, DFA has slashed its management fees by 27% across the current converted funds, Lee says.
Mutual fund investors who hold on to their investment still get hit with hefty taxes due to outflows, Crigger says. The ETF investors won't face the same tax hits.
"The mutual fund outflows are one of the biggest downsides of mutual funds," Crigger says.
"Other people leaving costs you money. If someone leaves the mutual fund, they redeem their shares and they have to sell off and by selling off assets, they'll potentially realize the capital gains and the capital gain tax is passed on to you."
In its N-14 filing, DFA reorganized the four mutual funds into a new ETF with the same objective and investment strategies.
The reorganization was finalized on June 11.
"It is structured to be a tax-free reorganization under the U.S. Internal Revenue Code. In connection with each reorganization, your shares of the mutual fund will be exchanged for shares of equal value of the new ETF," the filing states.
Front-running fears
Fund companies have worried for years that if they offered ETFs, the assets would need to be transparent and that others would "front run" their assets by trying to cherry-pick the funds that DFA is using.
Front-running hasn't been a concern, Lee says.
"Front running is often a concern for active mutual funds. We've not had that concern for our approach because it's incredibly well-diversified. We're not worried about front running for our systematic type of strategy."
"We're focused on making sure we've got aggregate exposure across broad swaths of the market and not trying to pick individual stocks."
"The strategies that DFA has re-packaged are unlikely to be negatively impacted by daily transparency requirements as they are rules-based and broadly diversified," says Johnson.
"There's little risk that they'll leak any secrets to the detriment of fund shareholders as might be the case for a discretionary manager running a concentrated portfolio."
One problem is some investors may choose not to own an ETF, Johnson says.
"Some investors may object to ETFs. People have their preferences, and they're used to dealing with one fund and not willing to consider another," Johnson says.
Client demand
Lee says there was a thorough educational process.
"We did have a lot of conversations for those who may not have been used to ETFs. They trade differently than mutual funds and it was very important that we helped them through the education process," Lee says.
In the future, DFA will build a full lineup of ETFs to stand alongside the mutual funds, Lee says. "For converting, we were focused on tax-managed. We don't have plans to convert any of the non-tax managed," Lee says.
Client demand is a major factor that influenced DFA's long stance of not offering ETFs.
"Clients have been asking for ETFs for some time. We want to make sure we're meeting client needs and demands and can marry that and add value to help our clients. We have had client demand for years. But what has changed is the regulatory landscape."
---
Related Moves
November 12, 2020 – 4:43 AM
---
---
---
---