Tony Salewski: Foreside is a signature Genstar transaction ... supported by compelling secular GRC tailwinds.
Brooke's Note: I awoke in Maine to a release announcing this deal and sent a couple emails to the PR firm handling it. Both got ignored. I called a phone number on the release... no response. Then I realized that by some quirk the company, Foreside (being sold again), is a stone's throw from my temporary Portland, Maine office. I went by foot. The office was -- middle of the day -- closed with a scrap of paper advising Covid precautions on the glass door. I took a picture. (See below). Yet for all that, this seems like a notable deal as Genstar comes into the picture. It's another area of investments -- the compliance machinery -- where Wall Street's scale was its edge. Now it's owned by Genstar that has waded into these kinds of compliance weeds before to good effect at Ascensus and at various TAMPs. No doubt it has big plans to make a big success even bigger -- even if, apparently, many staff are still working from home.
Genstar Capital is buying Foreside Financial after buying Orion and cashing out of Ascensus in a deal that includes the ardent enthusiasm of private equity sharpshooter Tony Salewski.
The San Francisco PE firm, with $33 billion invested, took the sprawling compliance complex -- that includes RIA giant servicer NCS Regulatory -- off the hands of Lovell Minnick Partners, which turned its minority stake in the company into a majority stake in 2017.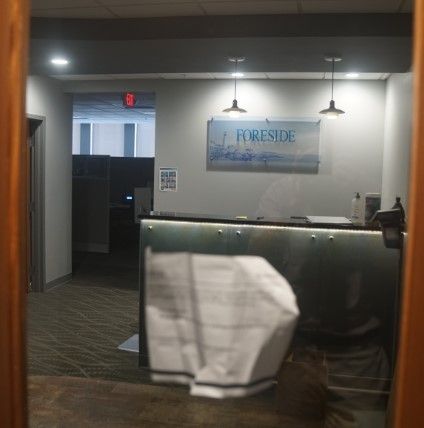 The deal raises eyebrows because it continues to centralize and make into an outsourcer a service business known to be best administered on a highly decentralized, preferably on an on-site basis -- namely close supervision of investing processes.
Foreside is a Portland, Maine, roll-up of 17 limited broker-dealers and other compliance related holdings. It was founded in 2005 and recently surpassed $1 trillion in distributed assets.
Genstar's expects to close on its purchase in the third quarter of 2021. Financial terms of the transaction were not disclosed.
Signature transaction
Yet, plenty of upside potential remains, according to Salewski, managing director of Genstar, in a release. See: In a deal wired by a 'Tony Salewski,' Orion leaps to the top TAMP tier, with $42 billion and $1 trillion-plus of RIA portfolios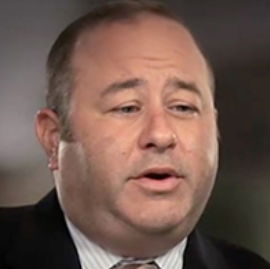 "Foreside is a signature Genstar transaction, representing an opportunity to invest in a high-quality business in the asset and wealth management ecosystem supported by compelling secular GRC [governance, risk management and compliance] tailwinds. We look forward to this new partnership."
Previously the company tilted heavily toward broker-dealers and mutual funds. Foreside bought State Street's mutual fund chief compliance officer in 2010 and BNY Mellon's fund distribution business in 2012.
Foreside caught RIA attention in 2019 when it bought NCS Regulatory Compliance, which, at the time, included 1,100 clients, 75 employees, and office locations in New York city, Londonderry, NH, Concord, NH, and Delray Beach, Fla. See: Lovell Minnick sinks more capital into TurboTaxifying the RIA compliance market, with roll-up of NCS; but Brian Hamburger and other free-standers see no threat
"The influx of private equity capital is not without its burdens, chief among them are current or imminent conflicts of interests," said Brian Hamburger, president and CEO of Englewood, NJ firm MarketCounsel in a 2019 RIABiz.
"The irony of it all is that the truly attractive investment opportunities are companies that don't need private equity capital at all," he said.
Strategic vision
Under Genstar, Foreside plans to extend its outsourcing further out on the spectrum of services, according to Foreside CEO Richard Berthy who will keep his management roles and a minority stake.
"We share a strategic vision to broaden our current scope of products and services, underscored by the belief that there remains a significant need for outsourced fund and GRC services in the market," he said in a release.
The company believes it has the challenge licked with modern software.
"By harnessing state-of-the-art technology, Foreside helps firms address and shape today's regulatory environment, drive operational efficiency and growth, and focus on value-adding work," it says.
We want to be perfectly clear – maintaining first-class service for our clients is our top priority. With this support, we feel like we can grow and expand our client base while maintaining and upholding this standard," Berthy said in the release.
Still, it's more than a service issue. It's also an area where conflicts abound.
"Certain industries are capital intensive and can stand to benefit from this type of investment in a fast growing sector. I don't think that professional services is one of them," Hamburger explains.
---
Related Moves
November 29, 2018 – 11:54 PM
---
---
---