Peter Crawford signed Schwab's latest 8-K filing, which states that 'Schwab's second quarter 2021 financial results will include a liability and related non-deductible charge of $200 million.'
Charles Schwab Corp. has disclosed it may have to pay $200 million in federal regulatory charges over its robo-advisor that some industry observers link to the way it collected fees from its clients while its advertising emphasized the robo was free.
The Westlake, Tex., brokerage giant declined to comment on why SEC is set to levy an eight-figure charge, or when the investigation into Schwab Intelligent Portfolios (SIP) began.
Instead, Schwab referred all queries to statements made in its Form 8-K, filed Thursday (July 1).
"Given the investigation's status, Schwab's second quarter 2021 financial results will include a liability and related non-deductible charge of $200 million," states the filing, signed by chief financial officer Peter Crawford.
"The company has been responding to an investigation by the U.S. Securities and Exchange Commission (SEC) arising from a compliance examination. The investigation largely concerns historic disclosures related to the digital advisory solution," it continues.
The Schwab disclosure came right after Financial Industry Regulatory Authority (FINRA) moved to fine Robinhood $57 million for poor oversight, misleading its clients, and a failure to judge client suitability when it comes to options trading.
FINRA also instructed the Menlo Park, Calif., discount brokerage to pay an estimated $12.6 million to aggrieved clients.
Handled proactively
The SEC came out swinging against Schwab, by tripling the total sum FINRA charged Robinhood (Jun. 30), according to Ari Sonneberg, partner and chief marketing officer for the Wagner Law Group in Boston.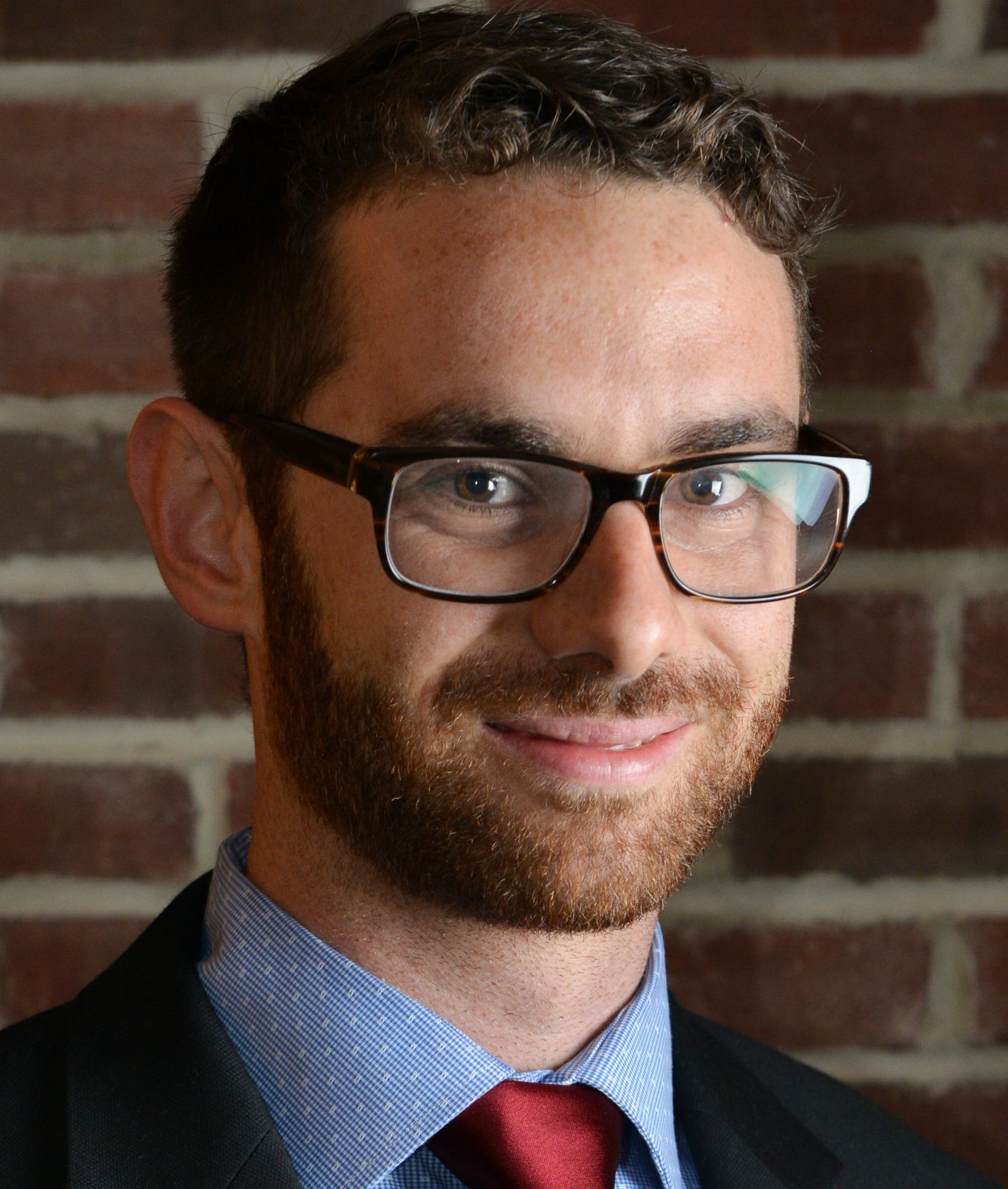 "For $200 million ... it must have been something that the SEC perceives as egregious," he says, via email.
"We should probably reserve judgement until we have more details, and I'm guessing that number will ultimately go down; by how much remains to be seen," he adds.
Schwab has yet to decide its response to the SEC's decision, but mirrored Sonnenberg's view that the final sum levied by the SEC may change, according to its 8-K filings.
"The company has been cooperating with SEC staff in the investigation and is evaluating its options ... [Schwab's] ultimate liability may differ, depending on the outcome of the matter," the filings state.
The SEC declined to comment and has yet to publish an Order Instituting Proceeding (OIP) to clarify its action.
The fact that the SEC has yet to release its OIP also suggests Schwab has made some inroads in reducing the scale of the regulator's charge, Sonneberg says.
"There's no set time [for OIP release], but it's typically quick. I expect Schwab's handling this proactively, so a resolution is probably already in the works," he explains.
Moved fast
Schwab shares (SCHW) closed today (July 2) down $0.77, or 1.05%, at $72.80 on the news. It fell as low as $71.61 in intraday trading before rebounding on a day when the NASDAQ index, on which it trades, rose .39%. Schwab stock has ranged between $32.66 and $76.37 in 52-week trading.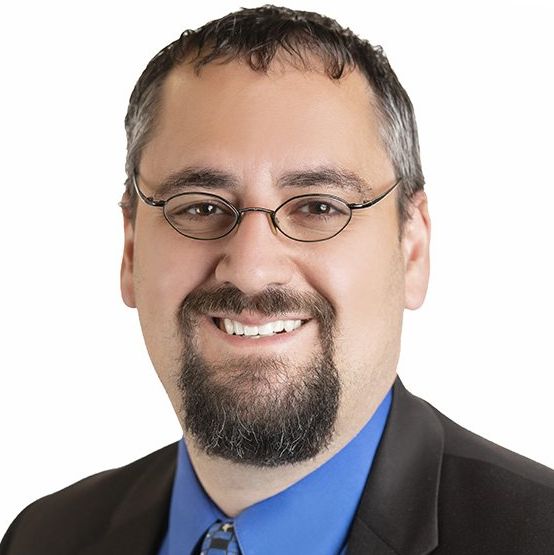 The $200 million charge, if levied in full, also amounts to 4.2% of the company's first quarter revenues of $4.7 billion. Schwab will likely declare its earnings for the second quarter, Jul. 16. Sources say any SEC 'fine' will likely include some client compensation.
Schwab, which administers some $7.4 trillion in client assets came late to the robo-advice business, but it quickly dominated.
Now it runs the largest domestic robo-advisor, managing at least $64 billion, as of Mar. 31, up from approximately $42.6 billion 12 months ago, according to the firm's 8-K filings.
Schwab launched SIP in 2015, seven years after the founding of leading independent robo-advisors Betterment and Wealthfront.
Today, New York City-based Betterment administers in excess of $30 billion in client assets, and Wealthfront administers roughly $25 billion.
Yet some industry observers state that Schwab's rapid ascent to the robo top spot is, at least in part, attributable to an implied claim that clients pay 'zero fees,' while it earns fees through the spread on interest yields on client cash.
Indeed, websites like the widely followed Investopedia continue to note that SIP is absent fees. It bills the robo as "an ETF-focused, zero-fee robo-advisor platform."
SIP's approach not only beat VC-backed firms like Betterment, but crushed attempts by mega-rivals like Fidelity Investments to enter the robo-fray with standard AUM-based fees, one industry observer claims.
Vanguard's 'pure' robo, Digital Advisor, for instance, charges an annual net advisory fee of about 0.15% of a client's balance (around $4.50 a year for a $3,000 portfolio), its website states. it managed $1.3 billion at the turn of the year, according to the company.
Truth be told
Schwab's own marketing highlights that unlike such rivals as Betterment, Wealthfront and Fidelity, SIP levies "no advisory fee." But the small print on its website states that SIP produces revenues for other Schwab business lines -- a point its disclosures make clear.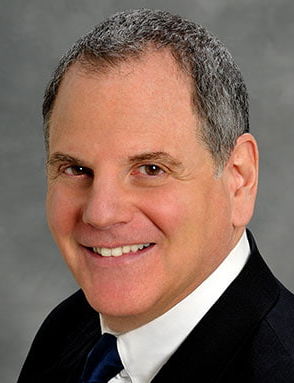 The company also went to great pains six years ago to clarify SIP's revenue structure to the SEC. See: Schwab tells the SEC its robo-advisor has a 30 basis-point fee and big-time cash allocations held by Schwab Bank.
Beyond revenues generated by cross-selling services like financial planning, the robo produces revenues in at least three distinct ways: Order flow payments, earnings based on the interest spread on client cash, and through Schwab ETF management fees. It allocates between 6% and 22.5% of its clients cash assets in Schwab managed cash accounts.
At a 6% cash allocation, SIP would apportion $3.84 billion into Schwab cash accounts, which at 30 basis points, could yield up to $11.5 million in revenues.
At a 22.5% cash allocation, SIP would apportion $14.4 billion into Schwab cash accounts, which could produce as much as $43.2 million in revenues.
Schwab now offers a rebate to cap these revenues at 0.3%* of client assets, according to SIP disclosure documents.
'Wiff' of free
SIP's cash allocation is problematic, says David Goldstone, head of research for Martinsville, N.J., analyst Backend Benchmarking, via email.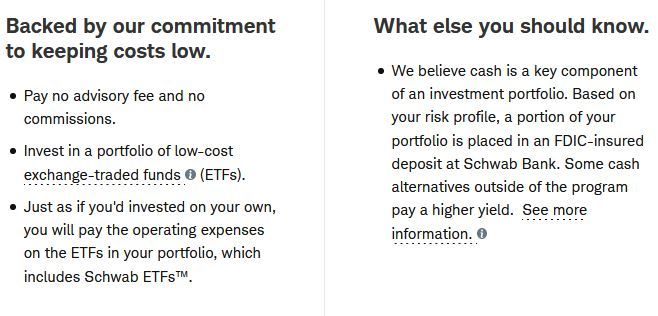 "[Even] 10% cash in a managed portfolio is difficult to justify. If the cash held in the Intelligent Portfolios models is designed to generate revenue for the provider and as a cost to the investor, it should be clearly disclosed as such," he explains.
Indeed, sources state that the SEC will likely not look kindly on marketing materials that carry the whiff of 'free' for a service that is far from it.
"[Is the SEC charge] a comeuppance for Schwab, after years of marketing its 'free' no-advisory fee robo, where clients were then placed into Schwab ETFs and Schwab cash?" asks Kitces, in a Jul. 2 tweet.
"It's hard to imagine what else it could be that adds up to a $200M adjustment for Schwab. That's a huge write down ... Wealthfront's [2018] SEC fine was 'just' $250,000," he continues, in follow-up tweet.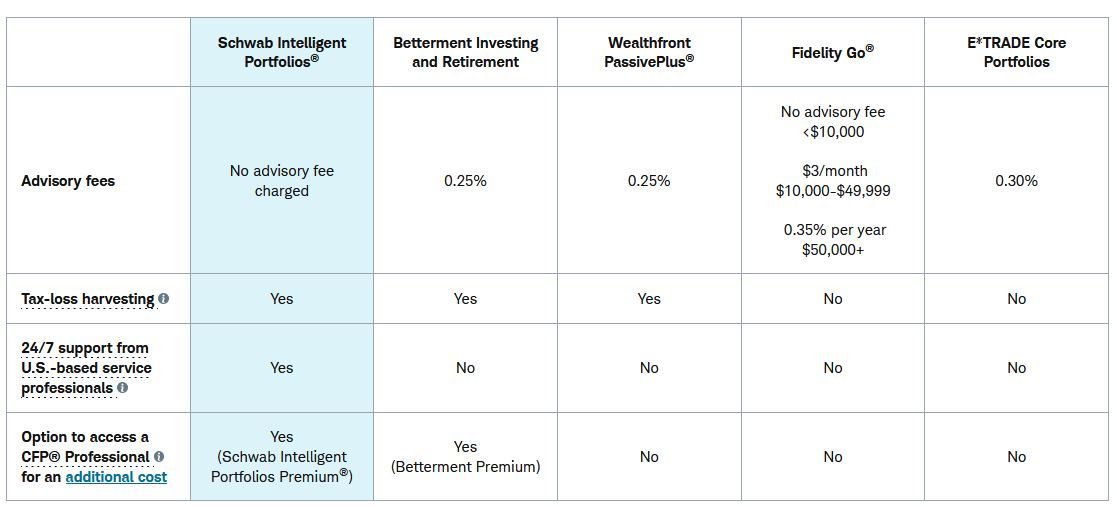 Frank Bonanno, managing director of New York City cash management vendor StoneCastle, notes that "it would come as no surprise if the sole cash solution, being a proprietary solution -- that's well documented in driving significant revenue for certain firms -- is the main contributor to the severity of the fine."
In fact, any claim to offer a discount on services relative to competitors, when that discount is artificial, would likely land any advisory practice in hot-water, human or robot, according to Bill Singer, an attorney and author of the Broke and Broker blog.
"I would suspect [the SEC charge] may have to do with any claimed 'discounted' fees," he says, via email.
Schwab's website directly compares SIP to four other robo-advisors, and states that, unlike its rivals, it charges no advisory fee.
A risk worth taking?
By burying how SIP brings in revenues in the small print, and promoting its lack of a standard AUM-based fee, Schwab took a risk other incumbents avoided, adds a financial technology source, speaking anonymously.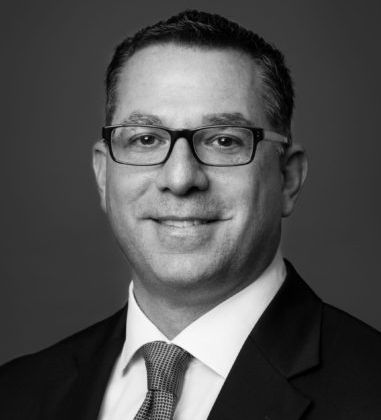 "It's easy and natural to categorize things like this as a 'robo' issue, but that really doesn't exist from a regulatory perspective. This is a [broader] RIA and broker-dealer issue," the source states, via email.
"The SEC has been taking swings at robo-advisors since [at least] 2018," writes Kitces, in a tweet.
"This has likely been underway since long before any of the Robinhood buzz," he adds.
The problem is that with robo-advisors you can choose to use them or not, but with a human you can negotiate the whole package, including where you invest and how to allocate your investments, says Bonanno.
"This heavily underscores the value of a relationship with an advisor. They're beholden only to the client," he adds.
New SEC chair Gary Gensler has also asked SEC staff to begin investigating the policy of generating revenues by selling trade order flow to market makers.
"What makes the current zero-commission brokerage environment different is that investors do not see their costs as they're executing trades, so they may perceive them as free," he said in a recent speech at the Piper Sandler Global Exchange and Financial Technology Conference.
Musical chairs
Although neither party has disclosed the precise nature of the charges the SEC has leveled against Schwab, former SEC chair Jay Clayton likely launched the investigation, and mandated former enforcement directors Steven Peikin and Stephanie Avakian to run it, sources state.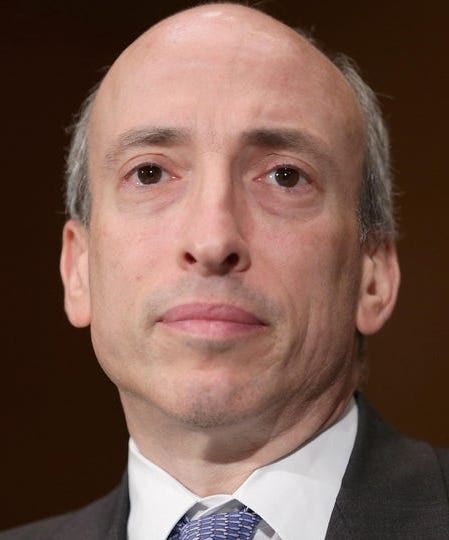 Clayton, Peikin, and Avakian stepped aside at the end of 2020, prior to the election of Joe Biden as president earlier this year.
Their departure may have hastened the SEC's action against Schwab, says Singer.
"We have a new regime; this is likely something the SEC is eager to release during the [current] comings and goings, because we've got a whole set of eyeballs that has to review matters started under the old guard," he explains.
"It's also fascinating how high-profile settlements tend to get buried during holidays," he adds.
In a speech last month, Gensler signaled he would ensure robo-advisors adhered to the same standards of compliance as flesh and blood advisors, Bloomberg reported.
Gensler's enforcement division has also endured a bout of musical chairs in recent months. His initial pick as director of the division, Alex Oh, resigned Apr. 28, following criticism of her past work in corporate law.
Prior to Oh's appointment, SEC attorney Melissa Hodgman served as acting director of the division. Just days after Oh took office, Hodgman was reinstated as acting director, a position she will hold until the appointment of Gurbir Grewal, effective Jul. 26.
It's history
Schwab's 8-k filings also suggest that whatever the extent of the SEC's grievance, the issue is in the past, citing the investigation's focus on "historic disclosures."
"The company intends to continue cooperating with the SEC with the goal of resolving this matter and remains focused on its core purpose of helping investors achieve their financial goals," Schwab states in the 8k filing.
Schwab predicts assets managed by robo-advisers will grow to $460 billion next year, from $47.3 billion in 2015, Bloomberg reports.
The SEC's first enforcement action against a robo-advisor came in Dec. 2018. It accused Wealthfront and Hedgeable of making false statements about investment products and employing misleading advertisements, according to Bloomberg.
Wealthfront paid a $250,000 penalty without admitting or denying the SEC's findings. See: SEC clobbers Wealthfront.
Last December, the SEC announced that Voya Financial Advisors, Inc., had agreed to settle charges for "its disclosure failures and misleading statements to clients regarding investment advice it gave about mutual funds, illiquid alternative investments and cash sweep vehicles."
Voya agreed to disgorge $11.5 million in profits, plus prejudgment interest of $2.4 million, and paid a $9 million civil penalty. The firm also agreed to a cease-and-desist order, censure, and to comply with certain other undertakings.
More recently the regulator closed its case with Canadian robo-advisor Emperor Investments over its alleged use of misleading performance data posted on its website. Emperor settled for $25,000, Bloomberg reports.
---
* The Schwab disclosure in full (page 12): In programs similar to the SIP Program, clients might expect to pay an annual fee of 0.30% of client assets to reflect the value and cost of these services. While clients are not charged a SIP Program fee for services, due to retirement accounts in the SIP Program, for purposes of IRS rules, Schwab makes a nominal calculation that fully offsets in the amount of 0.30% of the compensation that it or its affiliates receive from ETF transactions in clients' accounts. This includes advisory fees for managing Schwab ETFs if CSIA selects them to include in SIP Program accounts. If this affiliate compensation ever exceeds 0.30% of client assets, Schwab would refund the additional amount to client accounts or use it to pay account administrative expenses. The result is that clients pay no annual SIP Program fee.
---
---
---
---