In just eight years Robinhood co-founders Vlad Tenev and Baiju Bhatt have steered the start-up to a $30 billion IPO.
Brooke's Note: I am wary of talking too much smack about Robinhood. Of course, it is pretty much the antithesis of an RIA. It's fully transactions-based, almost fully devoid of human caring, and it has conflicts-of-interest beyond measure. It may actually be worse than that. It may use advertising that leads investors down a garden path, and it may deliberately use investors naivete and endorphins against them. Yet while it's not a crime to be ludicrous or disingenuous, there seems to be gobs of that, too. To me, the low-balance masses are playing trading games on Robinhood's app and America's investing royalty -- the highest balance stakeholders of Wall Street and Sand Hill Road -- are walking away richer. I am wary of registering a verdict on Robinhood, either as a business model or as an entity that is ethical or not. The perverse logic the company spools out to us observers about how it invented investor democracy contains at least some truth. Nobody has ever quite gotten the scared-as-crap millennial generation -- traumatized by the crash 2008-2009 -- to get into the investing game. Perhaps, the biggest proof of that is how few investors the very responsible robo-advisors have attracted to their oh-so-balanced portfolios since they all sprang up post-crash. Now in 2021 virtually all robo-advisors are talking -- belatedly -- about ways to allow investors to buy stocks of their own choosing. What Robinhood gets is that when your portfolio is worth less than your iPhone, the last thing on your mind is a big, diversified portfolio. But what you do want is what every investor wants -- that sense of owning stock in American companies -- preferably in a cool way on your iPhone. If Robinhood evolves with its investors and gives them more grown-up investment advice, it might all still work out.
Robinhood Markets launched as an IPO but it also inverted the myth of its namesake, after many of the richest on Wall Street and Sand Hill Road hit the jackpot and many of the poorer retail investors allowed to buy in sank along with its shares.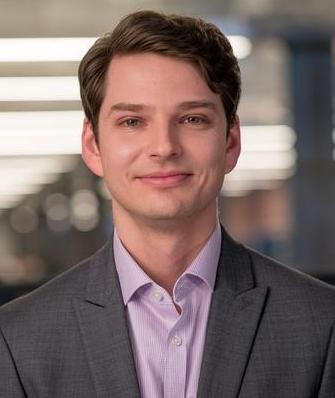 The Menlo Park, Calif., online brokerage phenomenon went to market today (July 29) roughly valued at $32 billion. It trades under the ticker HOOD, on the NASDAQ exchange and got off to a widely predicted bumpy start -- down 8.37% to $34.82 by today's close.
Absorbing many bumps are Robinhood investors who were -- perhaps disingenuously -- "allocated" shares to buy at the opening price of $38.
As much as 35% of the original float was made available to rank- and-file investors -- many with just a few hundred dollars on account but who are sold on the idea that Robinhood is their Thomas Jefferson in the quest for equal standing with Wall Street.
The claim that Robinhood revolutionized financial democracy is a misreading of history, asserts Matt Crow, president of Mercer Capital in Memphis, Tenn. He rejects Robinhood's revolutionary credentials and says an online trading democracy had long since been established by Chuck.
"Schwab democratized Wall Street trading, not Robinhood," he asserts.
"Robinhood rigged up a revenue scheme that monetizes hype trading using payment for order flow. Democratized? The Sheriff of Nottingham himself couldn't have envisioned a better way to redistribute wealth to the wealthy," he argues.
Mega-IPO fizzle
Indeed, Robinhood's primary source of revenue are the slivers of trading spreads Wall Street firms like Citadel kick back to it under the benign jargon of "payment for order flow."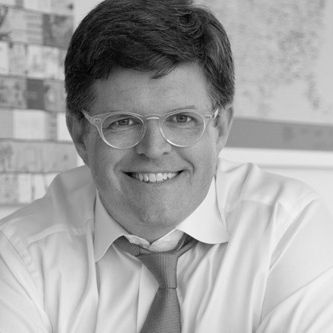 The Wall Street firms take the lion's share of spread with Robinhood as the hand that reaches into mass market wallet on their behalf. Were Robinhood to crater, Citadel would likely even buy it, some observers say. See: Citadel Securities would buy Robinhood if regulators crack down on this one money-maker: Interactive Brokers founder
If U.S. regulators crack down on the controversial practice of payment for order flow, it may have one unintended consequence.
"If they were to prohibit payment for order flow, what has to happen is you would have Citadel [Securities] buy Robinhood and Schwab would buy Virtu, and the two sides would be put together into one company," explains Interactive Brokers chairman and founder Thomas Peterffy on Yahoo Finance Live.
The 2013-founded company floated at the low end of industry expectations. Some industry figures expected an IPO value in excess of $40 billion -- and it's a month later than planned.
The stock opened at $38 a share but has since wilted while the NASDAQ index traded up -- one of the bigger fizzles for a mega-IPO since Uber. Shares closed on the day at $34.82, down 8.37%, or $3.18, but edged up fractionally in after hours trading.
Must move
Robinhood labors under a largely unprecedented series of threats from state and federal regulators, not to mention pushback on Capitol Hill.
SEC Chairman Gary Gensler June 9 moved to probe payment for order flow to determine whether it conflicts with "best execution" for retail traders.
Robinhood, perhaps uniquely among domestic brokerages, is largely dependent on order flow to drive its revenues.
That said, the company points out it is doing well charging a $5 monthly subscription fee and, its CFO told YahooFinace this morning that it may eventually take the entire trading apparatus in-house.
Dark clouds aside, [the IPO] was a move it had to make, says Lex Sokolin, global fintech co-head at New York City blockchain software company ConsenSys.
"[For Robinhood] community is money, money is community. Broad ownership signals participation and alignment; even though the monetization mechanics are institutional, the user experience has to be very democratic and open," he explains.
Massive windfall
Indeed, everyone from venture capital (VC) heavyweights like Ribbit Capital and Sequoia Capital, to investors aligned with the WallStreetBets Reddit group will get a cut.
VC investors, for one, will reap a massive windfall on their $5.6 billion investment. The company's value has surged 316% since a September 2020 raise that valued the company at $11.7 billion.
Some 16 Wall Street banks, led by Goldman Sachs and JP Morgan, will also cash in after underwriting Robinhood's IPO, according to Robinhood's S1 filings.
The banks not only get fee revenues and a return on their investment, but may also expect the company to do a series of secondary offering that keep the fees flowing.
Robinhood also clearly decided to dance with the one who got it there--the WallStreetBets activist trader crowd.
The company ensured they will also get a cut of the IPO by offering to sell Robinhood traders up to 35% of the company, or roughly $662 million worth of IPO stock.
This makes Robinhood's IPO allocation to the masses one of the largest ever -- albeit a risk.
On the one hand, it signals fealty to the millions of investors that form its unique constituency.
On the other hand, it may put a damper on the IPO's chances of achieving "pop," according to an article in Bloombertg that gets into the intricacies of supply and demand in the digital trading pits.
Buttering bread
It pays to remember who butters your bread when you're sending out gift cards, especially if it's literally everyone who's due one, says Will Trout, director of wealth management at Pleasanton, Calif., consultancy, Javelin Strategy & Research, via email.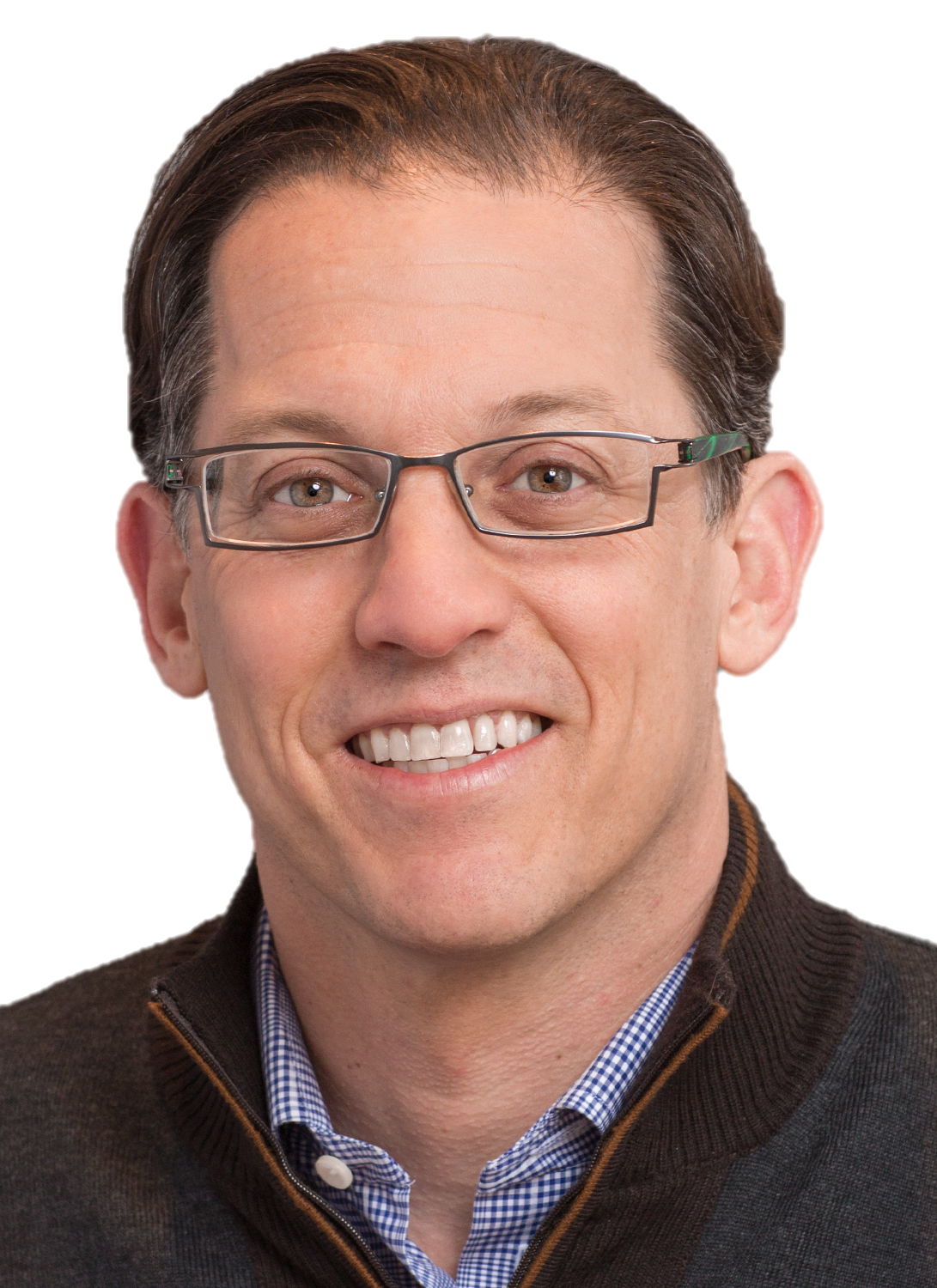 "Robinhood is above all an institution pragmatic in its approach. It has balanced the needs of the retail and institutional investors in the service of its own profit goals," he explains.
Yet Robinhood's decision to cut in Main Street may reveal waning interest on Wall Street, counters Crow.
"Why pursue so many channels to find investors? Is it because Robinhood can rely on pumping up their stock to the unwitting retail clients if the institutional money loses interest?" he asks, in an email.
Robinhood has yet to respond to a request for comment.
Reaching the promised land has been something of a high wire act for Robinhood, which has often found itself in hot water with both regulators and its own customers. See: Checking pre-IPO boxes, Robinhood makes quick work of FINRA with $70-million settlement but minefield of less sympathetic investigators and litigants lies ahead.
In the last nine months, Robinhood has paid out approximately $130 million, following regulatory investigations.
It most recently cleared the decks with the Financial Industry Regulatory Authority (FINRA) by agreeing to pay a $57 million fine and $12.6 million in reimbursements to aggrieved clients for "systemic supervisory failures."
Democrat Sen. Elizabeth Warren, accused the regulator of not going far enough. "Robinhood won't clean up its act with slap-on-the-wrist settlements," she tweeted, Jun. 30.
Warren is chairwoman of Congressional Oversight Panel with authority to review the state of the markets, the current regulatory system and the Treasury Department. She could prove to be a thorn in Robinhood's side.
Red flags
The risk factor section of Robinhood's latest S1 filings comes to 75 pages, and the company warns of a number of possible ways it could swiftly fall into a death spiral.
They include the potential fallout of ongoing regulatory lawsuits, and its reliance on the under scrutiny practice of payment for order flow.
Some 81% of its revenues come from payment for order flow. In contrast, Charles Schwab Corp. derived just 6% of its 2020 revenues from the same source. Robinhood is also heavily exposed to fluctuations in the cryptocurrency market.
Roughly $14.9 million, or 17% of Robinhood's $87.5 million in 2020 revenues come from crypto, including 34%, or $5.1 million from the parody currency Dogecoin.
Nor has FINRA reduced its scrutiny. The regulator has launched a fresh probe into Robinhood over its co-founder's lack of FINRA licenses.
Neither CEO Vlad Tenev nor co-founder Baiju Bhatt are currently licensed as registered brokers, according to the regulator.
Specifically, FINRA filed an investigative request Tuesday (July 27) seeking information related to Robinhood's compliance with FINRA registration requirements for member personnel, including Tenev and Bhatt.
"Robinhood is evaluating this matter and intends to cooperate with the investigation," the company responded in the filing.
White Knight
While Robinhood's track record has been mixed, it has a legitimate claim to 'democratizing' investing for the average American, making it one of the biggest white knight stories in US investing history.
The company remains a spectacular growth story, and one that can legitimately claim to have shifted the investing landscape for the benefit of individual Americans and industry incumbents.
Robinhood broke with industry practice and launched its trading service with zero trading commissions, a move that opened up stock trading to millions of Americans who had previously abstained from taking part in the market.
Indeed, half of all brokerage accounts opened since 2016 opened at Robinhood, and its median customer age stands at just 31-years-old, according to company data.
"[It's] pretty incredible, and shows the power of modern distribution ... Generational preferences and change is real, and you can't really fake it," says Sokolin.
"They have gotten a lot of regular people to own stocks, and to start trading. Whether that is a healthy financial outcome is a separate question," he adds.
Robinhood's zero commission strategy clearly aligned it with Millennial and Gen-Z investors, sparking phenomenal growth.
It also forced heavyweights like Charles Schwab and Fidelity Investments to follow its lead and cut commissions to zero.
Hard data
By the end of June, Robinhood administered roughly $102 billion in clients assets through 22.5 million funded accounts, up from 18 million users and $81 billion in client assets in the first quarter, and less than 500,000 users in 2015.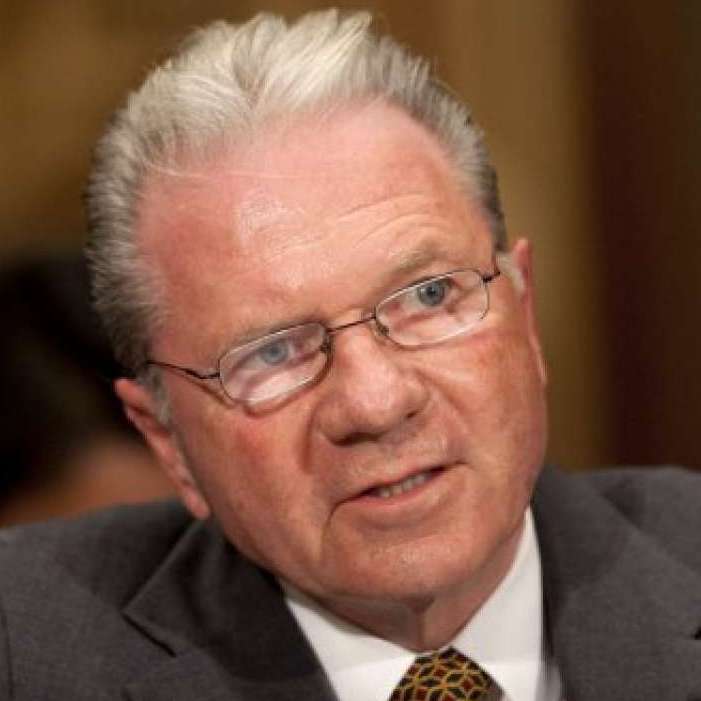 It reported revenues of $522 million in the first quarter of this year, up from $128 million last year, and estimates second quarter 2021 revenues of up to $574 million, up from $244 million in 2020.
Last year, it posted annual revenues of $959 million, up from $277 million in 2019.
Its $35 billion valuation also matches the 26-fold revenue-to-valuation ratio at TD Ameritrade during its time as an ultra-fast growing brokerage in the late nineties.
That said, Robinhood's per-user revenues are slowing.
The company's preliminary second-quarter results show a drop-off in average per-user revenue to below $120, down from $137, largely as a result of falling trading activity.
Its per-user revenues continue to significantly trail more established brokerages, too.
Schwab, for instance, pulled in above $600 per-user in the first quarter, and prior to its sale, E*Trade and TD Ameritrade generated an estimated $500 per-user, according to Autonomous Research.
Robinhood also expects to post a net loss in the second quarter of between $487 million and $537 million, despite turning a profit in the second quarter last year.
Naked emperor?
Indeed, even if Robinhood can legitimately claim to have upturned decades of standard industry practice, the company could quickly fritter away the popularity it rapidly accumulated, says Sokolin.
"There's no guarantee that a brokerage that did well 10 years ago will do as well as the next platform, [and] guarantees for customer loyalty are decreasing," he warns.
Stripped of its reputation as the only zero commission brokerage, Robinhood could also suffer from having little else to differentiate itself, adds Crow.
"WeWork collapsed when people finally accepted that it was just a real estate sublease business with bad occupancy performance.
"When will the market conclude that Robinhood is just an also-ran discount broker with a fashion-forward app? [WeWork co-founder] Adam Neumann and Vlad Tenev look more alike every day," Crow argues.
It's a tough company to figure out, adds Thomas Peterffy, chairman of rival brokerage and RIA custodian Interactive Brokers, in comments provided to Barron's.
"I like to understand the profitability of a business … but there's not a simple way to project Robinhood's profits going forward, or even understand it going backward," he told the trade paper.
Staving off the revolution
Even though Robinhood has moved to cut retail investors in on its IPO, the company may yet face unwanted action from activist investors still angered by its move to restrict trading earlier this year.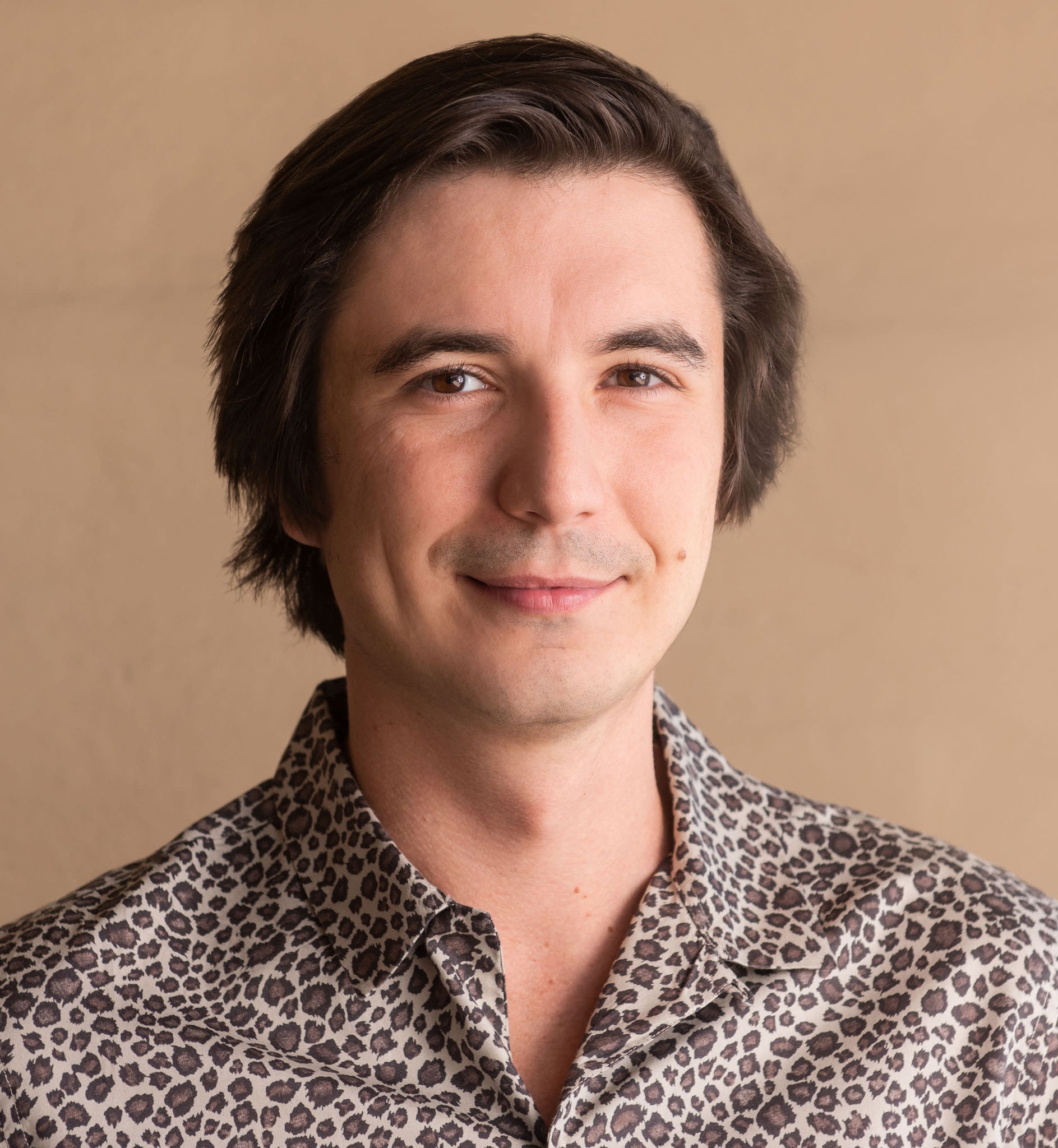 In fact, in regulatory filings, Robinhood warns that its decision to allocate a large portion of its IPO stock to its own users could lead to significant price volatility in early trading.
Several news outlets have also picked up increasing chatter on social media platforms including Twitter, Reddit, and Discord about investors potentially shorting Robinhood in a "revenge play" over trading halts.
The move that could align activist investors with the hedge funds they oppose, at least those adopting a bearish stance on Robinhood.
Prospective investors have posted that they would "avoid [Robinhood] like the plague", and that "the Robinhood IPO provides a fantastic short opportunity."
"Brokers are preparing for a lot of short-sale demand," Ihor Dusaniwsky, managing director at short-tracker S3 Partners, told The New York Post.
"There's a lot of talk about retail and institutional investors -- like hedge funds -- shorting the stock," he said.
CoinBase, another recent blockbuster IPO with Millennial credentials could also prove a cautionary tale. The crypto brokerage floated at $250 per share, Apr. 14, hit a high of $429.54, then plunged to $208 per share. Today it trades just over 3% below its IPO price.
That said, a number of large institutions have signaled their intent to invest heavily in Robinhood, and Reuters reports that Salesforce Ventures has lined up a $150 million stock buy.
Holding on to power
Robinhood also has no intention of allowing the revolutionary-minded traders it empowered to influence its own corporate governance, even though Tenev, Bhatt and chief financial officer Jason Warnick plan to sell as much as $110 million of their stock during the IPO, according to the Wall Street Journal.
Tenev and Bhatt alone will continue to hold nearly two thirds of the company's voting stock, because the pair hold a separate share class that entitles them to 10 times the voting rights, the Journal reports.
Some 52.375 million Robinhood shares will float on the open market, topped up by a further sale of 2.625 million shares from existing stockholders.
The value of Tenev's holding in Robinhood now stands at $2 billion, and Bhatt's at $3 billion.
---
Related Moves
---
January 6, 2022 – 10:33 PM
---
---
---
JC
I appreciate this article very much. Have always been troubled by RH's approach of blatantly breaking the rules, knowing that whatever fines the regulators impose are just peanuts compared to the billions they will are now seeing from the IPO. There are so many issues with their model. PFOF gets all of the press, but no one focuses on other stuff like: Customers are opted into a margin account (so they can loan out securities for revenue). Who does that? By virtue of the fact that their customers flock to the volatile stocks, that is a hugely lucrative source of revenue. Also, the option trading is finally getting the scrutiny it deserves. The way anyone with a pulse (and no experience) could get approved for options trading was so wrong, but again a huge source of profit for them - much more so than PFOF on stocks.