Walter Bettinger: Our branch network remains integral to our approach, and we successfully re-opened nearly all of our 406 branches, including 80 independent branches during the second quarter.
Charles Schwab & Co has reopened all 406 branch offices, including 39 offices in four states hit hardest by the Delta COVID-19 variant, after suffering criticism last year for failing to send workers home during the pandemic's initial surge.
By June 30, the Westlake, Texas, firm had unlocked doors of its brick-and-mortar locations and 42 of 45 TD Ameritrade (TDA) standalone branches. Three TDA offices are only accepting clients by appointment.
Schwab CEO Walter Bettinger emphasized that getting branches open to walk-in customers and prospects is part of its sales and service strategy, according to a release announcing Q2 results.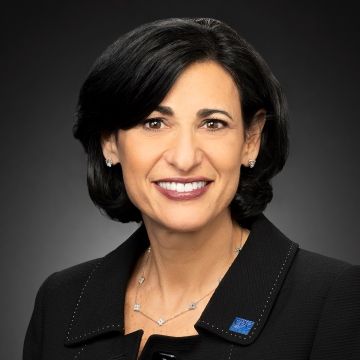 "Our branch network remains integral to our approach, and we successfully re-opened nearly all of our 406 branches," he said.
Schwab also green-lighted the reopening of 80 Schwab franchisees. See: And they're off! Schwab opens the doors to its first independent franchise ... in New Hampshire
Glaringly, the wholesale reopening of Schwab branches comes despite a phenomenal year of attracting assets with most of those 400-plus retail outlets shuttered, according to its second quarter results.
Clients -- of both Schwab-custody RIAs and Schwab itself -- opened 1.7 million new brokerage accounts in quarter ended June 30, which was its third consecutive quarter of opening more than a million new accounts.
Those amounts exclude new accounts generated by the purchases of USAA and TD Ameritrade.
Schwab's total core net-new-assets of $108.8 billion is up 133% from a year ago, marking the highest second quarter gain in its history. See: Defying merger doubters, Schwab adds staggering $1.1 trillion RIA assets. Today's trickle of RIA defections may yet build to tsunami size over next three years, rivals say
Schwab's first quarter was even stronger -- $149 billion of net new assets -- with relatively few branches open. Schwab began the process of re-opening its branches as early as September of 2020
Delta surge
The latest move will allow unlimited walk-in traffic, encouraging prospective clients to visit.
"After weeks of declines, the seven-day average of daily deaths has increased by 26% to 211 per day," Centers for Disease Control (CDC) Director Rochelle Walensky said during a press briefing earlier this month.
"While the current environment is fluid, we will continue to manage our employees' work arrangements in line with guidance from health agencies, taking into account factors like vaccinations, hospitalization rates, school openings and others," Schwab spokeswoman Mayura Hooper says.
The current seven-day average for new cases is 26,300, according to the federal CDC. That's an increase of roughly 70% percent from the seven-day average over the course of one week a month ago.
Just four states-- Missouri, Arkansas, Louisiana and Florida --accounted for more than 40% of all new cases in the past week. One-in-five cases occurred in Florida alone where Schwab has re-opened 31 offices statewide.
Louisiana, which was averaging fewer than 400 cases a day at the start of July, is now logging more than 2,400 cases a day, the most since January. The county that includes Jacksonville, Fla., is averaging more than 900 cases a day, according to The New York Times.
Since the beginning of mass inoculations in February, most states have dropped coronavirus restrictions. The CDC said in May that fully vaccinated Americans no longer needed masks indoors or outdoors in most cases.
Some states, such as California, Hawaii and Connecticut, still have limited restrictions in place, mostly on restaurants, public gatherings and retail outlets, according to the AARP.
But the Delta variant has prompted new restrictions around the world. It's now responsible for 80% of all new U.S. infections, and its fueling new outbreaks in states with low vaccination rates.
"We are seeing outbreaks of cases in parts of the country that have low vaccination coverage because unvaccinated people are at risk," Walensky said, calling the surge a "pandemic of the unvaccinated."
In all, 29 states, with 173 Schwab offices, have vaccination rates below 50% and four--Wyoming, Arkansas, Mississippi and Alabama--are below 40%. Schwab has seven branch offices in those four jurisdictions.
COVID caveats
Bettinger explained Schwab's decision to reopen branch offices to walk-in customers as a move to provide maximal choice.
"Our full-service model embraces an omni-channel approach – aiming to blend the best elements of human interaction and technology so that clients can access us where, when, and how they choose."
Schwab is still asking -- but not requiring -- unvaccinated employees and clients to wear a mask while in the branches.
In addition, before entering a branch, all Schwab employees must confirm they don't have COVID symptoms or had recent contact with anyone diagnosed with or tested for COVID.
Clients and prospects are being asked to act by the same code of conduct, but they won't be asked for proof.
Schwab is taking a less urgent approach to bringing corporate staff back to their offices.
'We plan to welcome up to one-third of our employees back to our offices in July on a voluntary basis, says Hooper. "Then, this fall we will begin to have the vast majority of our employees return to our offices as their primary workplace."
"Our formal return to office process in fall will take a tiered approach with all employees having meaningful flex time to work from home. The amount of flex time will vary by role," she adds.
Closed opening
Schwab's chief rival, Fidelity Investments says its 200 branches and 12 regional centers were never entirely closed.
"Our Investor Centers have remained open throughout the pandemic and we have continued to serve tens of millions of customers by leveraging our technology and operating infrastructure.," said spokesman Michael Aalto by email.
That said, Fidelity redefined the meaning of "open" during the pandemic. It used a system of virtual appointments and drop-boxes to keep clients and staff from breathing the same air.
The Boston giant, with $10.4 trillion of assets administered, effectively turned its offices into remote call centers and also had a phenomenal year of asset growth without walk-in traffic.
"Almost 70% of our Investor Center associates are working in our branches. In-person appointments are available at our Investor Centers in select locations based on criteria for current local conditions," Aalto said.
Fidelity has yet to set a timetable but says it is engaged in a series of reopening 'pilot' tests where staff return to desks in corporate locations, according to spokesman Stephen Austin.
"Currently, we have voluntary re-entry programs taking place in all of our U.S. locations. This includes re-entry pilots for vaccinated associates that have resumed working in a way that more closely resembles pre-pandemic office life."
Shuttering offices
In March a year ago, federal, state and local health officials urged employees to work from home to lessen the chance of transmitting or getting the virus.
Nonetheless, Schwab ordered its 12,000 employees to report to work in back offices and call centers. Most other financial services firms, including Fidelity, sent workers home to work and Schwab operated on a different timetable.
At the time of mid-March 2020, Bettinger said his hands were tied because Schwab technology prevented staffers from working at home without "significant" drop-offs in service levels. See: As COVID-19 crisis grows, Schwab charts own course, orders office workers to stay put, while Fidelity, other firms urge employees to work from home
"The reality is we do not have the ability to send everyone home due to both technical and practical capabilities without creating the potential for significant interruptions in our ability to be there for our clients," he said in the company-wide email.
By mid-April the company allowed most staff to work at home, but employee frustration still boiled over after efforts to achieve a quick technology fix faltered.
Schwab first shuttered public access and walk-in traffic to all U.S. branch locations, including Puerto Rico, on March 20, 2020, according to an email to clients.
---
---
Robin
August 6, 2021 — 10:50 PM
Email sent today from leadership reversing previous email requiring masks due to Delta surge- leadership changed mind & will continue to not require masks or vaccines for employees in the office.
Brooke
Hi Robin, How long was the mask rule in place and whjat changed? Thanks, Brooke P.S. You can email me brooke@riabiz.com