Bill Capuzzi: 'We continue to lay the groundwork for long-term success.'
Apex Clearing President Tricia Rothschild is out at the Dallas firm and two ringers are coming aboard just ahead of a presumed IPO, valued near $5 billion.
The ex-Morningstar executive follows RIA chief Tom Valverde who left the firm in February.
She assumed Valverde's duties at the same time the company announced plans for an initial public offering. Apex hired Rothschild in July 2020. See: Tom Valverde is out at Apex, leaving Tricia Rothschild to take the reins as RIA chief, for now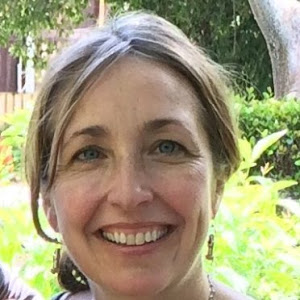 Rothschild, in her early 50s, is yielding her duties to Apex chief administrative officer William Brennan whose duties will change radically.
He's now responsible for operations, risk, sales, client services, legal, compliance and human resources. Brennan, a lawyer and certified public accountant, joined Apex in 2016.
Before joining Apex, Brennan was co-head of clearing for Goldman Sachs and built out its international clearing platform.
Andy Lientz and Lindsey Becker will join as chief technology officer and chief marketing officer, respectively, this month.
Lientz held leadership roles at Google, Microsoft and Smartsheet. Becker was a vice president of marketing at Nasdaq,
"We continue to lay the groundwork for long term success," said Apex CEO William Capuzzi. "We thank Tricia for her contributions to Apex and wish her well."
In its boilerplate description in the release subsection, it uses non-boilerplate exuberance to describe its mission.
"Our suite of solutions creates an environment where companies with the biggest ideas in fintech are empowered to change the world. If you've got the guts to dream, we've got the guts to help you realize those dreams."
Hyper growth
Apex became highly profitable during Rothschild's tenure. Revenues reached about $236 million and cash flow hit $86 million for fiscal year 2020.
Rothschild did not yet respond to a LinkedIn query and she was not quoted in the release announcing her exit.
Both Rothschild and Valverde were hired for their ties and experience in the classic RIA ecosystem. But Apex has continued to show hyper-growth beyond RIAs.
Clients opened more than 1 million crypto accounts in 2021, and the firm serviced 13 million total investor accounts.
Apex announced its IPO plans in February in the form of a merger with Northern Star Investment Corp. (NYSE: NSTB), a publicly traded special purpose acquisition company (SPAC). It will gain $850 million of liquidity by selling a 17% slice at a $4.7 billion valuation.
At the time, the company disclosed that it held $92 billion in custodied client assets, up from $30 billion in late 2017. The increase was fueled by more than 200 firms that use it as clearing house, custodian, or both.
Prior to joining Apex, Rothschild served as Chicago-based Morningstar's chief product officer and head of its global markets division, a role in which she regularly connected with RIAs over the firm's software, data, research and asset management products.
During her 26 years at Morningstar, she also built the outsourcer's nascent equity research business into an international concern -- a feat she intended to repeat at Apex.
She left Morningstar at odds with the company that resulted in a wide-ranging separation agreement, in which she agreed not to press claims of age discrimination and civil rights violations.
---
Related Moves
February 26, 2021 – 10:53 PM
---
---
---