Michael Carvin: 'We've been experiencing growth in all aspects of the business. A larger raise was prudent.'
Brooke's Note: RIAs are renowned for being cheap, but they are collectively paying SmartAsset $100 million a year in fees. SmartAsset sells organic growth for about $2,000 a month with the inorganic twist of using third-party humans to shepherd the process at a reasonable fee. In other words, it's a deal too good to pass up for even frugal advisors -- especially after so many firms have relied almost exclusively for decades on market appreciation as a growth engine. Custodians provide some referrals to a golden few firms but have always reserved the right to taketh away what they giveth with little room for appeal. So with RIAs moving forward into a world where their growth is leveling off and sales are still the domain of brokers, SmartAsset and Zoe may help to bridge a gap.
SmartAsset just raised $110 million to capitalize on an RIA referral flow pivot by LPL Financial and Schwab Advisor Services that's drumming up new business for the sales lead outsourcer.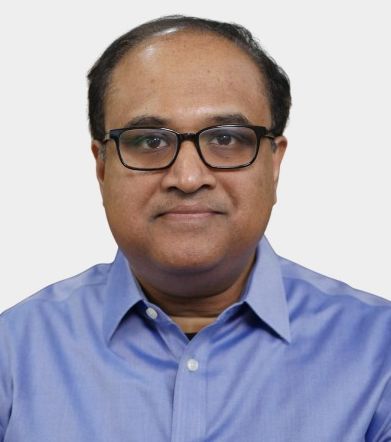 The New York City company sold an 11% stake at a $1 billion valuation after LPL signed an enterprise referral deal and Schwab slashed the number of RIAs who can expect to get referrals from its branches.
TTV Capital of Atlanta led the latest round, along with six other venture capital (VC) funds.*
"We've been experiencing growth in all aspects of the business. A larger raise was prudent," says SmartAsset founder and CEO, Michael Carvin, via email.
Revenues grew about 10-fold from $10 million to $100 million in the past three years, with a tinker of its formula toward more SmartAsset staff participation as a catalyst.
"With roughly 10,000 Americans retiring every day and a $2.2 trillion market opportunity annually, we're just scratching the surface," says Carvin.
"We have seen dramatic growth over the past few months. Since December, our advisor demand has increased by 42%," he adds.
Mining leads
SmartAsset sells to RIAs what it was long presumed money could not buy -- vetted, non-cold call referrals of wealth management clients rounded up largely by digital technology.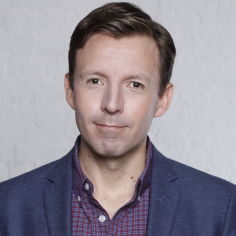 The startup uses online content to attract 100 million monthly readers, which it then mines for leads to sell to RIAs.
The company declined comment on when it first solicited fresh funds, whether the raise met its target, or if the company is profitable.
It also declined to say if the fresh funds are earmarked for fresh expenses, or how many RIAs and IBDs use its services, beyond stating that it has "thousands" of fee-paying partners.
But the company revealed in its announcement that it intends to move ahead with hiring plans that could add up to 150 new staffers, increasing its 202 full-time employee headcount by as much as 75%.
The timing of the raise is harmonious with its growth, says Gavin Spitzner, president of New York City RIA consultancy, Wealth Consulting Partners, via email.
"Given SmartAsset's 10-fold increase in revenue in the past three years, they clearly have a lot of demand to keep up with," he explains.
Blanket deal
The fresh influx of cash roughly coincides with a deal with Fort Mill, S.C., broker-dealer and RIA custodian LPL Financial that gives LPL reps and RIAs access -- at a discount -- to SmartAsset's referral service.
Announced, Jun. 3, SmartAsset's service is now available to the more than 18,000 advisors using the broker-dealer's software and custody platform.
Although LPL reps could work with SmartAsset before, the broker-dealer's compliance procedures made it harder to do so without a blanket deal, according to SmartAsset spokesman, Mark LoCastro.
"Due to prior regulatory and compliance procedures, LPL-affiliated advisors have not been able to use the SmartAdvisor platform en masse, until now," he explains, in an email.
SmartAsset declined to provide any details on the number of clients generated, to date, by the LPL partnership.
But the interest of larger RIA servicing units like LPL might raise at least one red flag, Spitzner cautions.
"The question going forward is how many [referral engines like Zoe and SmartAsset] will remain independent concerns, versus getting gobbled up by large incumbents who want them all to themselves," he says.
Parsing referrals
SmartAsset's raise, and consequent expansion plans also follows Charles Schwab & Co.'s Apr. 21 decision to cut the number of RIAs in its referral network from 298 to 175.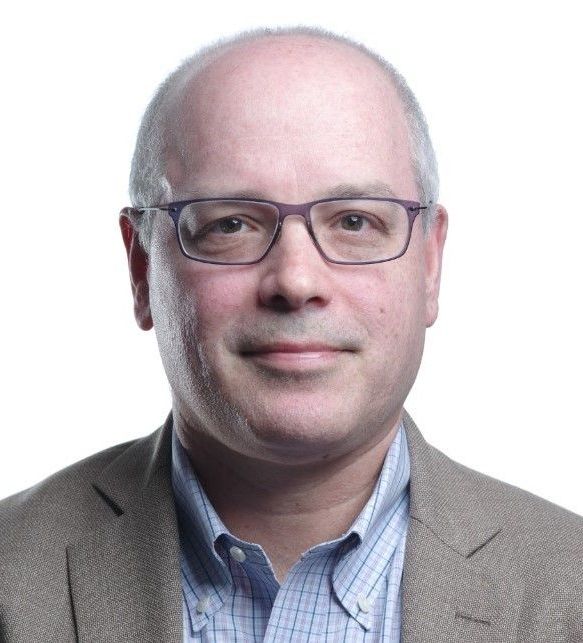 The Schwab reorganization follows its merger with TD Ameritrade. Old TDA advisors will pay more for leads under the revamped system.
On average, SmartAsset refers over $25 billion in assets to RIAs and IBD reps each month. Advisors successfully convert about $1.5 billion into net new assets under their management (AUM).
The company expects to seal $20 billion in closed referrals this year and $100 billion a year by 2024. In 2019, it successfully referred $5 billion, and a ballpark $10 billion last year.
Zoe, which does not sell leads to IBDs, recently matched SmartAsset's $1.5 billion monthly rate for successful referrals, although SmartAsset, disputes the claim.
Even so, such growing numbers are one of the reasons VCs see advisor lead generation as a lucrative market.
Fee battle
SmartAsset vets its leads through a call center before sending them on to advisors. It levies a single flat-fee; they range from $25 for a lead with less than $100,000 in assets, to $230 for a lead with more than $1 million and $680 for a lead with more than $1 million that it transfers live to the advisor.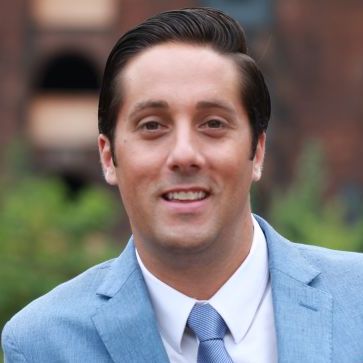 SmartAsset launched its live lead transfer service in April 2020, and today it transfers 10% of its leads directly to advisors.
Unlike SmartAsset, which charges for all its leads, whether successfully closed or not, many rivals charge recurring AUM-linked fees.
An advisor using Schwab Advisor Network, for instance, pays an 25 basis points (bps) on referred assets under $2 million and 10 bps thereafter, for an average of 22 bps. Schwab charges a flat 10 bps fee on referred accounts with more than $5 million.
Zoe charges a five-year referral fee that can be paid in one lump sum and an undisclosed recurring fee on referred client assets.
Fidelity Investments charges RIAs $50,000 to join its referral program and levies a 10 bps fee on fixed-income assets and 25 bps on all other referred assets.
Schwab largess
SmartAsset did not reveal whether Schwab's move to cut the number of RIAs in its referral program boosted its business. But, in May, Zoe founder and CEO Andres Garcia-Amaya confirmed his own firm had benefited.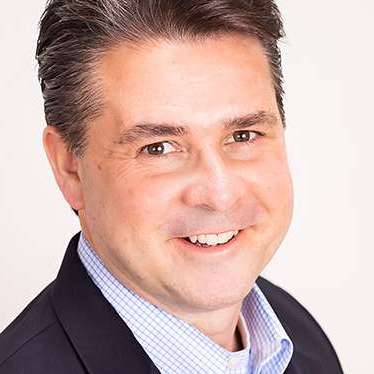 "We're seeing a major shift in the way that advisors grow their business, as more individual RIAs and firms turn to digital marketing channels to boost investor prospecting and, in turn, AUM growth," he says, in a release.
Some 33% of investors now seek financial advice online as their first option, and 20%, across age, income, and assets state they will not employ an advisor lacking an online presence, according to a new survey by Wayne, Pa.-based Hartford Funds.
As a result, companies that can pair clients with RIAs on that basis are in a sweet spot, adds Spitzner.
"Capabilities like [those sold by] SmartAsset, Zoe Financial, Harness Wealth and GuideVine have become important parts of advisory firm client acquisition," he explains.
How it works
SmartAsset is a six year-old Y Combinator-backed service that only made RIAs part of its business model about five years ago when it launched SmartAdvisor -- a referral service for qualified leads.
Its pivot proved a roaring success, and RIA lead generation now accounts for 80% of the firm's revenues, according to Carvin.
Today, SmartAsset generates its leads by publishing a raft of financial content through its own website network, Captivate, which partners with sites like AOL, CNN Money and Marketwatch.
Once it attracts prospective advisory clients with its content, financial planning tools and calculators, SmartAsset uses a 25 to 30 question survey and an in-house algorithm to match them with RIAs and IBD reps.
As a result, SmartAsset draws customers based largely on life events like a death, inheritance, marriage, a college-bound kid or a desire to buy a house.
The service is designed to solve a pain point for RIAs. Typically, RIAs have been forced to rely on word-of-mouth connections and direct referrals from accountancy firms, law practices and custodians, the latter for which RIAs compete fiercely.
An estimated 5% of consumers reading the firm's content complete its embedded surveys, SmartAsset told RIABiz last year. The company has also increased its readership by 53% in the last twelve months.
The average age of SmartAsset referrals is 57. Each typically has assets in the region of $890,000, and 76% do not have a financial advisor, according to the firm. In 2020, 80% of its referred clients did not have an advisor.
Here to stay
Numerous RIA referral services have bloomed and quickly wilted. See: How one firm is supposedly cracking the lead generation code to the tune of 50,000 advisors supplied -- by, for now, not trying to create referrals.
Yet increased vetting by referral providers and the far more widespread use of online services in 2021 have softened concerns that companies like SmartAsset will meet the same fate, says Spitzner.
"We've certainly seen some of these providers come and go, but we're in a different place where demand has caught up with supply, and the offerings have matured."
SmartAsset is the second startup financial technology firm for RIAs to top the $1 billion valuation marker this month. See: Vise falls way short of $1 billion projections after RIAs balk, but venture capitalists promptly reward fledgling with $1-billion valuation -- based on $5-trillion vision.
---
* In full, SmartAsset raised its Series D capital from prior backers TTV Capital, San Francisco, Calif. pair Javelin Venture Partners, Citi Ventures, New York City-based duo Contour Venture Partners and New York Life Ventures, Wellesley, Mass.-based North Bridge Venture Partners, and Madison, Wis.-based CMFG Ventures.
---
Related Moves
October 9, 2018 – 8:55 PM
---
---
---
Brian Murphy
The most telling part of the article for me is the unwillingness on the part of management to provide color on that $100MM in revenue they're generating from advisors. Is that booked in 2020, through first 1/2 of 2021, or a run-rate number based on latest month? Looks like the conversion rate is about 8% ($25B in leads converts to $1.5B in AUM). So for clients in the $100k-$1MM pool, SmartAsset charges $230/lead. Let's say average client in the area has $400k and advisors charge 1% AUM, or $4k/yr. Payback period is theoretically 9 months. ($230/.08)/$4,000. Question comes down to how "sticky" are these assets. Probably not as sticky as referral business, but hopefully economically viable for advisors. We'll know in a while I suppose.
re Brian Murphy
Brian, does your math work the same if SA is selling each lead to 3 separate advisors? Or does that increase the theoretical payback period to 27 months?
Brian Murphy
I was doing a calculation from the advisor's perspective based on numbers in the article. At the macro level the funnel is $25B a month in assets come in the door at SA and convert to $1.5B in AUM...that's 8% conversion for the entire SA business. From the advisor's perspective, some will do well, and some won't under this model. Some will have 5% conversion, some 0%, some 12%. So it might make some sense . The big point is that this money isn't "sticky" in any sense - if 3 advisors are vying for the business - how often do clients get "poached" after the initial conversion has happened (probably more than I would like!). So, you handle that by making assumptions about the lifetime of the client - maybe instead of a referral lasting 10 years, a lead from SA lasts 2. As an advisor, I'd never use such a service (and have already told SA salespeople this 4 or 5 times!). This is a "push" business model...I'm more interested in pull businesses.