SmartAsset raises $110 million after LPL and Schwab dominoes fall, revenues zoom to $100 million and Zoe escalates RIA referrals arms race
Suddenly valued at $1 billion, the New York City referral outsourcer raised painless cash, the better to recruit 150 more staffers after LPL referral deal and Schwab Advisor Services drop in-house lead recipients.
Michael Carvin: 'We've been experiencing growth in all aspects of the business. A larger raise was prudent.'
---
Related Moves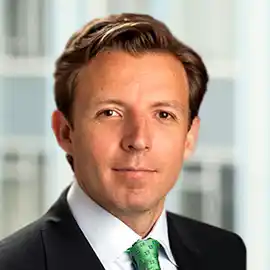 October 9, 2018 at 8:55 PM
---
---
---
Brian Murphy
The most telling part of the article for me is the unwillingness on the part of management to provide color on that $100MM in revenue they're generating from advisors. Is that booked in 2020, through first 1/2 of 2021, or a run-rate number based on latest month? Looks like the conversion rate is about 8% ($25B in leads converts to $1.5B in AUM). So for clients in the $100k-$1MM pool, SmartAsset charges $230/lead. Let's say average client in the area has $400k and advisors charge 1% AUM, or $4k/yr. Payback period is theoretically 9 months. ($230/.08)/$4,000. Question comes down to how "sticky" are these assets. Probably not as sticky as referral business, but hopefully economically viable for advisors. We'll know in a while I suppose.
re Brian Murphy
Brian, does your math work the same if SA is selling each lead to 3 separate advisors? Or does that increase the theoretical payback period to 27 months?
Brian Murphy
I was doing a calculation from the advisor's perspective based on numbers in the article. At the macro level the funnel is $25B a month in assets come in the door at SA and convert to $1.5B in AUM...that's 8% conversion for the entire SA business. From the advisor's perspective, some will do well, and some won't under this model. Some will have 5% conversion, some 0%, some 12%. So it might make some sense . The big point is that this money isn't "sticky" in any sense - if 3 advisors are vying for the business - how often do clients get "poached" after the initial conversion has happened (probably more than I would like!). So, you handle that by making assumptions about the lifetime of the client - maybe instead of a referral lasting 10 years, a lead from SA lasts 2. As an advisor, I'd never use such a service (and have already told SA salespeople this 4 or 5 times!). This is a "push" business model...I'm more interested in pull businesses.