Jessica Hopper: All FINRA member firms, regardless of their size or business model, must comply with the rules. [It] is not optional and cannot be sacrificed for the sake of innovation or a willingness .to 'break things' and fix them later
Brooke's Note: It is an article of faith that moving fast and breaking things works in the world of Facebook, Amazon and Google. But an allegory says, too, that tangling a startup in regulatory red tape might be a tangle too far as it races to achieve critical mass and success. If Robinhood's IPO goes off without a hitch this month, we all might need to reassess our faith in allegories. The company is dancing like Fred Astaire through a minefield by appeasing its pseudo-insurrectionist customers and its faux-shocked overseers to make the real money off a public offering's multiple-of-revenues valuation. Of course, we need to remember that Wall Street invented the system of breaking things and faking a fix later, as any reader of Michael Lewis books knows. Fortunately for the those cheering 'creative destruction,' investors are quick to forgive and forget. The trick is just to move very fast and break very big things.
Robinhood Markets Inc. just took a giant step toward its $40 billion IPO, after the Financial Industry Regulatory Authority (FINRA) gave it a $70 million slap on the wrist, but a mountain of litigation and major federal and state challenges to its core business model still loom.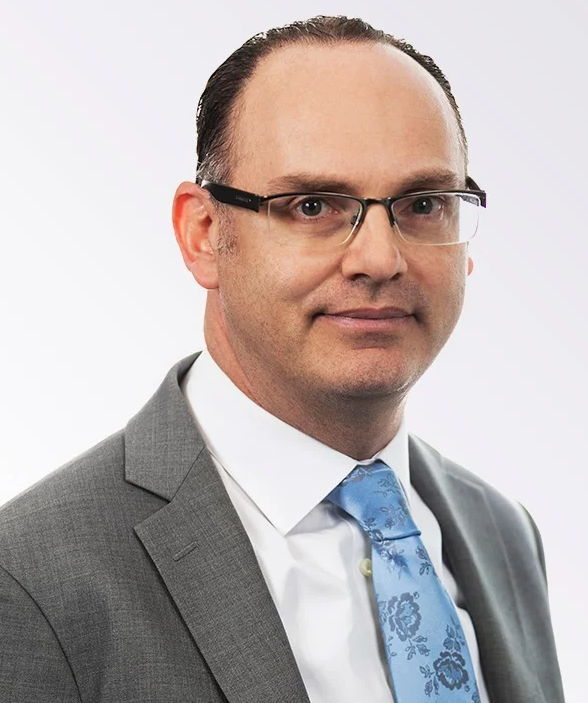 FINRA last month handed Robinhood a $57 million fine -- the largest in its history -- on top of ordering $12.6 million in reimbursements to aggrieved clients for "systemic supervisory failures."
In 2019, FINRA also fined the firm $1.25 million over trade execution issues.
"All FINRA member firms, regardless of their size or business model, must comply with the rules. [It] is not optional and cannot be sacrificed for the sake of innovation or a willingness to 'break things' and fix them later," said Jessica Hopper, head of FINRA's department of enforcement, in a release.
Yet FINRA and its intentions are hard to scrutinize because it is a self-regulatory organization [SRO] where it polices its own. It's prerogative is to regulate based on the letter of the law, which critics see as a way to look past the spirit of the law. See: FINRA shifts an unwelcome spotlight away from itself -- by training it on the brokers it oversees
Sacrifice?
Paying $70 million to clinch a $40 billion IPO sure doesn't sound like a financial sacrifice for a firm of Robinhood's stature, says Brian Hamburger, founder of MarketCounsel, a business and regulatory compliance consulting firm in Englewood, N.J.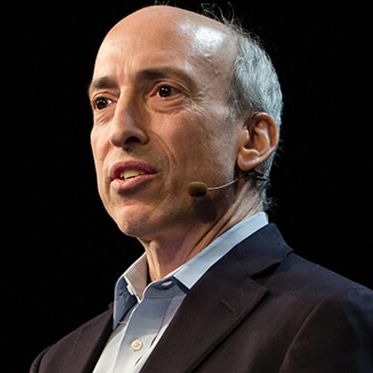 "FINRA's claim that compliance is not optional seems at odds with the message they've sent with the penalty; that compliance is indeed optional. It just costs a firm like Robinhood $70 million," he says, via email. See: What FINRA's CEO shuffle reveals about its waning viability as the self-funded fox guarding the investor henhouse
"It's just a cost of doing business. They call it 'breakneck speed' for a reason," he continues.
"The [$70 million] fine represents less than 3.5% of their expected annual revenue for this year and a mere pittance of their widely anticipated IPO. When firms grow this fast, they understand that they're going to break some glass along the way," he adds.
FINRA's action drew sharp criticism from Democrat Sen. Elizabeth Warren, who accused the regulator of not going far enough. "Robinhood won't clean up its act with slap-on-the-wrist settlements," she tweeted, Jun. 30.
Robinhood declined to comment, but in its settlement with FINRA, it neither admitted nor denied the regulator's charges.
The settlement requires Robinhood to hire a consultant to review its compliance systems within six months, and to implement the consultant's recommendations in three months.
IPO incoming?
FINRA's investigation undoubtedly contributed to Robinhood's decision to push back its IPO, according to industry observers.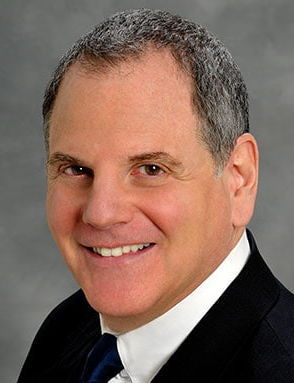 The ongoing SEC probe is another stumbling block that could push the IPO further into the Fall, Bloomberg reports.
"Considering Robinhood's rocky year, it would be no surprise if this application is being run through the wringer [by the SEC]," says Ari Sonneberg, partner and chief marketing officer for the Wagner Law Group in Boston, via email.
Yet, the company is sticking to a postponed but still-in-July IPO date, for now, Bloomberg reports.
Founded in 2013, Robinhood will trade under the ticker HOOD, ironically another name for a dime store thug, hip vernacular for a neighborhood or merely a shortening of the word "Robinhood."
If successful, Robinhood's IPO will also nearly quadruple the $11.7 billion valuation given to the firm by a glut of top private equity investors in Sept. 2020, following its $660 million Series G funding round.
Overall, Robinhood has raised $5.6 billion in private equity funding, including $3.4 billion raised earlier this year to support surging collateral demands during the GameStop fiasco.
Now the company's emergency backers, which include Iconiq and Ribbit Capital, look set to reap a windfall, as $2.4 billion in convertible notes issued at the time roll over into class A shares. The conversion will yield a likely 43% return, Bloomberg reports.
Mounting challenges
Beside legal entanglements, Robinhood's core business model is under scrutiny.
SEC Chairman Gary Gensler June 9 moved to probe payment for order flow to determine whether it conflicts with "best execution" for retail traders.
Robinhood, perhaps uniquely among domestic brokerages, is utterly dependent on order flow to drive its revenues.
"The entire business model of some brokers is in the crosshairs," says Tyler Gellasch, executive director of non-profit pension fund and investor advocacy firm Healthy Markets, in comments provided to the WSJ.
In 2020 Robinhood's revenues leapt more than three-fold from $278 million to $959 million, including a $6.3 million profit. Its first quarter earnings for 2021 also just skyrocketed from $127.5 million to $522.17 million, year-over-year.
Yet 81% of the company's revenues depend on payment for order flow (PFOF), according to its S1 filings. In contrast, Schwab derived just 6% of its 2020 revenues from order flow payments.
Indeed, if Gensler rules against the current PFOF model, Robinhood risks collapse, according its S1 filings signed by co-founders Baiju Bhatt, 36, and Vladimir Tenev, 34, also the firm's CEO.
"PFOF may be limited substantially, which would materially decrease our transaction-based revenue, or banned entirely, which could require us to make significant changes to our revenue model, and such changes may not be successful," the company warns.
High stakes Jenga
Few industry observers expect the SEC to clamp down on the practice, despite the criticism it draws.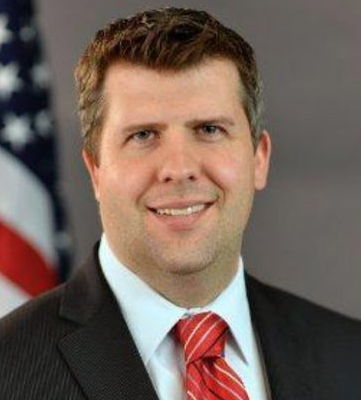 Critics include Sen. Carl Levin (D-MI), who recommended banning PFOF following 2014 congressional hearings. In a January op-ed in The Financial Times, Levin described PFOF as "like paying a hidden, private tax."
Even market maker Citadel Securities has criticized the practice.
In 2004, in a letter to Jonathan Katz, then secretary of the SEC, Citadel states that PFOF "creates an obvious and substantial conflict of interest between broker-dealers and their customers."
Yet stability trumps all, says Sonneberg. "The chances of the SEC putting out any meaningful regulation in this area are slim considering the dramatic affect such regulation would have on the industry."
Bill Singer, attorney, and author of the Broke and Broker blog, adds that although he opposes the practice, there's serious grounds for letting sleeping dogs lie.
"Removing that revenue stream from Wall Street may take on the appearance of an all-in, high-stakes round of Jenga -- by removing that wooden block of payment the entire structure collapses," he explains.
Cost of doing business
Robinhood's regulatory woes are only half the problem. The firm is also embroiled in 49 class actions, 3 individual lawsuits and two lawsuits involving the the Massachusetts Securities Division (MSD).
The federal Department of Justice (DOJ) and the Securities and Exchange Commission (SEC) continue to investigate the firm, too, according to Robinhood's S1 Filings.
Robinhood agreed in December to pay $65 million to settle SEC charges it failed to disclose to customers that it received payments from trading firms for routing customer orders to them. It neither admitted nor denied the allegations.
The New York State Department of Financial Services is also set to fine Robinhood at least $10 million for allegedly violating cybersecurity and anti-money-laundering practices.
State threat
Following a failed remediation effort, William Galvin, Secretary of the Commonwealth of Massachusetts, pressed ahead in April with a suit against Robinhood, which was initially filed in December 2020.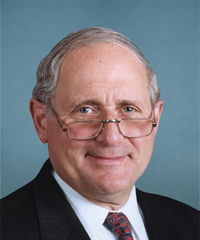 The suit alleges that Robinhood is in violation of the state's new fiduciary standard, and Galvin is bidding to revoke its statewide license to operate as a broker-dealer.
If successful, dominoes will tumble, and a number of states will launch copy-cat suits, says Sonneberg.
"Robinhood has a solid leg to stand on, at least in defending against the suit by Mass. if not also in its countersuit … but should it lose, it will mean it can't conduct its business in Mass. and would probably lead to other similar suits," he explains.
The brokerage has since slammed the MSD in an Apr. 15 blog post, labelling it "naïve" and "elitist."
Robinhood also filed a countersuit and an injunction to halt the MSD suit, alleging the state regulator's new fiduciary rule exceeds its authority under state and federal law.
The crux of Robinhood's argument is that Galvin can't override a long-standing Massachusetts court ruling that brokerages are not fiduciaries.
Yet first blood has gone to the MSD, following the state court's May 27 decision to block Robinhood's bid to block the regulator's suit.
"Robinhood, considering the spotlight they've been under, is low hanging, not to mention sensational fruit," says Sonneberg.
Yet Charles Schwab Corp. may end up paying a more sensational fine for its intrapreneurial move-fast, break things startup of its industry-leading broker-dealer.
Like Robinhood, Schwab has touted "zero fees" and generates revenues out of an investors' sight. See: Charles Schwab Corp. to pay up to $200 million in federal regulatory charges, following SEC robo-advice probe; may be tied to discrepancies between how it collected revenues internally and how advertising implied no advisory fee.
Like Robinhood, Schwab was given several years to make its disruption work before paying for any alleged ruptures of client trust.
Growing up
Robinhood has begun to drop the more game-like elements of its service, too. In late March, for instance, it ditched its use of virtual confetti to celebrate trades.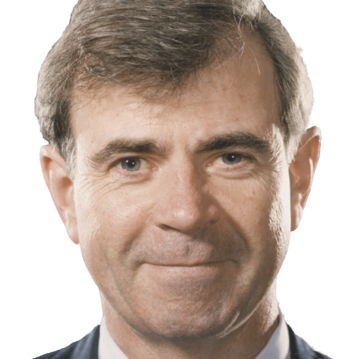 Over the past several years, regulators and politicians have taken pot-shots at Robinhood's use of 'gamification' to attract new investors.
Robinhood has also abandoned informal show-and-tell-style meetings, emphasized the importance of a chain of command structure in the firm, and adopted a more classical business approach to meetings where agendas are distributed and deadlines are expected to be met, according to Bloomberg.
To help it see its way through future regulatory thickets, Robinhood hired Dan Gallagher, a former SEC commissioner, to serve as chief legal officer. Gallagher of late is forging ties with with state regulators like those in Massachusetts, according to a Bloomberg article.
Robinhood also appeased its customers by reserving as much as 30% of IPO shares for them and raised more than $3 billion over the winter to avoid meme stock meltdowns going forward by increasing capital reserves.
It also hired two chief compliance officers in former Fidelity Institutional head of compliance, Norm Ashkenas, who now oversees compliance at Robinhood's trading service, and former Wells Fargo head of oversight and controls, Kelly Zigaitis, who oversees compliance at its broker-dealer
Indeed, it has ramped up headcount across its legal, compliance and customer support teams. Today Robinhood employs over 2,700 customer support staff, triple the number it employed in March 2020, and it doubled its legal and compliance staff, the former to 60, according to the firm
Three new independent directors joined Robinhood's board earlier this month, too.
The addition of its first female director, Paula Loop, helps it meet a requirement by underwriter Goldman Sachs that all companies seeking to go public must have at least one diverse board member.
Loop will retire as a PriceWaterhouseCooper partner on June 16 and join the Robinhood board June 17. Jon Rubenstein, senior advisor at PDT partners, and former co-CEO at Bridgewater Associates, and Robert Zoellick, former president of the World Bank joined the board June 1.
Behind the curtain
In order to stage its IPO, Robinhood has also publicly revealed much of its financial data for the first time.
Today, Robinhood, which reports 31 million customers overall, custodies $81 billion in client assets on behalf of 18 million customers who have funded their trading accounts.
In 2019 it custodied $19 billion, and stood at $63 billion last year.
Although a drop in the ocean compared to the roughly $4 trillion in retail assets under Schwab's administration, the firm's founders are unconcerned.
"We'd rather serve many small customers than a few large ones, and, while our competitors strive to go further 'upmarket,' we continue to see opportunity in serving those left behind, including underbanked customers, not just in the United States but all over the world," Tenev and Bhatt said in a recent letter to shareholders.
Nearly 47% of Robinhood's customers use its application every day and average seven daily instances of use. Some 98% of its customers use the application monthly, according to its S1 filings.
Crypto-currency trading also accounted for 17%, or $87.5 million of Robinhood's annual revenues. Of the company's crypto revenues, 34% came from trades in parody currency Dogecoin.
---
An earlier version of this article quoted Valentino Vasi, attorney at New York City law firm, Seward & Kissel, who stated in a MarketWatch article, that Robinhood had failed to follow through on "11 reforms and remedies" proposed by the MSD.
On Jul. 19, a Robinhood spokeswoman rebuffed Vasi's statement. "Robinhood did not fail to follow through on 11 reforms and remedies ... [nor did it] engage in any remediation efforts through the MSD," the company spokeswoman asserted.
---
Related Moves
---
January 6, 2022 – 10:33 PM
---
---
---