Adam Schouela: We continue to experiment ... and explore how technology can help simplify other aspects of investing in this space.
Brooke's Note: The bipolar world of crypto-investing needs its lithium. Today everyone is too high or too low. The too-high investors with assets allocated to Bitcoin have just spent the past month watching its value drop in half like a pump-and-dump of some two-bit, pink sheet stock. If they bought them during the first months of the year, they are saddled with profound losses. If they are advisors, they are afflicted by a dearth of explanation or justification. The too-low investors failed to buy Bitcoin at any number of attractive buy points over the course of a decade or more. Not only did they miss out on the explosion in value of their investment, but they also look slow-footed and unobservant as hell as the world moves forward with a potentially new finance and investment paradigm. The purely digital market runs almost purely on emotion for most participants. Fidelity is taking a stab at lessening the swings by supplying crypto-related data to investors. Now investors can at least enjoy the illusion of rational thoughts and use them as virtual justification for what most people still regard as pure speculation.
Fidelity Investments is ready to sell rhyme and reason to institutional clients to justify trading 80 cryptocurrencies -- even as Bitcoin's May swoon cuts deep and data companies like Bloomberg, Morningstar and BlackRock-Aladdin remain conspicuously absent.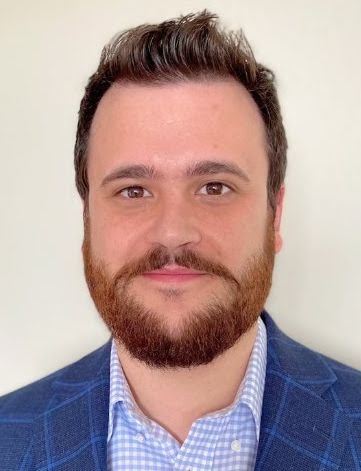 Earlier this year, Fidelity crashed the crypto data market with "Sherlock," a data and analytics dashboard that puts a magnifying glass to the trade volumes and prices of crypto-coins processed through blockchain networks.
RIAs and other institutional investors are required by fiduciary standards to "justify" investment decisions, presumably with data and analytics, to clear Securities and Exchange Commission (SEC) regulatory hurdles.
"Fiduciary" is generally defined as tantamount to proving a client's best interest is at heart. See: DOL rule still has feet tangled in the struggle to define difference between 'suitability' and 'fiduciary'
"Fidelity has big plans for fiduciaries looking for a complete toolset," says Daniel Eyre, co-founder and CEO of San Francisco-based crypto-TAMP, Blockchange, via email.
Sherlock presents the data on a dashboard on a Bloomberg-style terminal. It also folds in data about developer activity from GitHub and Kaiko, social media trends and general news coverage. Tracking derivatives of these digital assets come next.
And, it back-tests investment models based on historical data.
For the total "toolset," Fidelity charges $500 per user per month to get informed investment decisions, but its pricing also depends how many users a firm has, and the level of service required.
Missing link
Cryptocurrencies are both "the future" and speculative to the max, according to Lex Sokolin, global fintech co-head at New York City blockchain software company ConsenSys.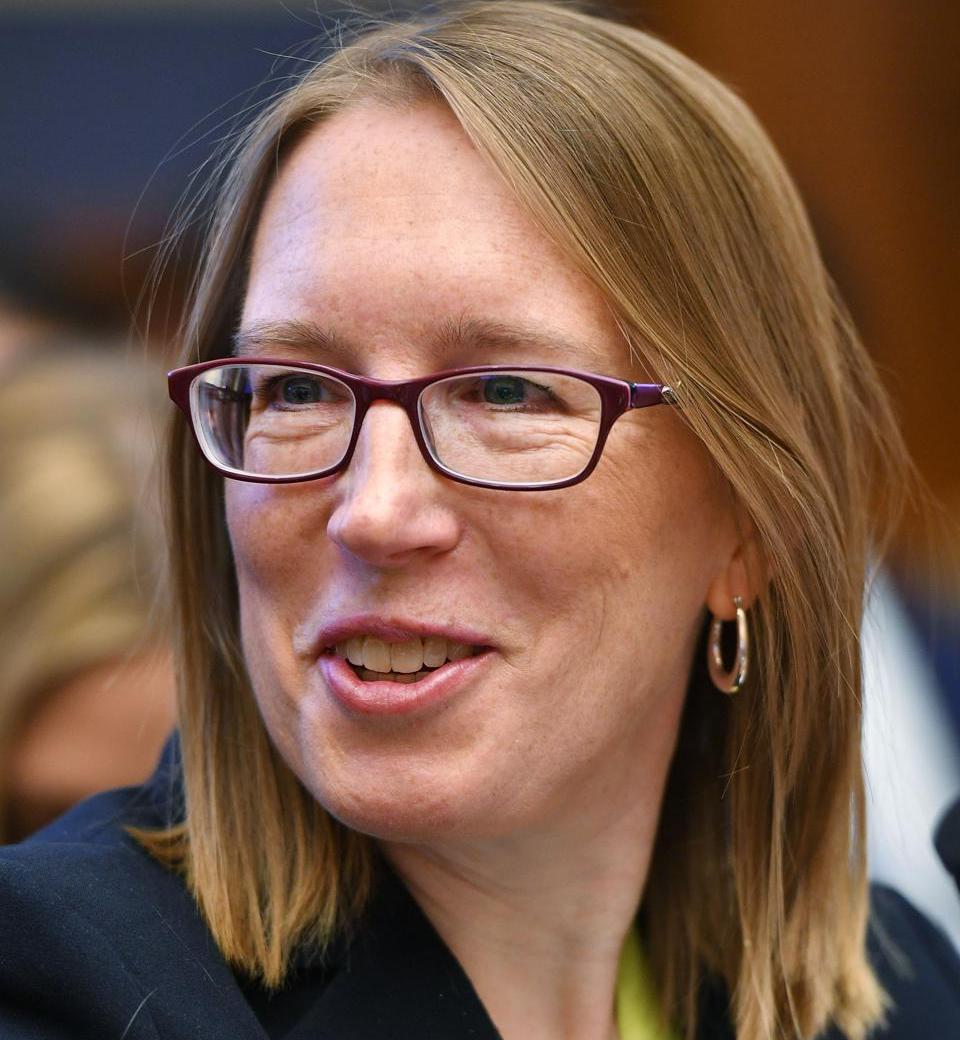 Indeed, data feeds that break the tie could drive a lucrative source of revenue.
"As the space matures and investment managers need to justify their decisions, these types of offerings become more compelling as businesses," he says, via email.
Like much of Fidelity's crypto-currency capabilities, the Fidelity Center for Applied Technology (FCAT) developed Sherlock in secret.
Then, it slowly brought on a number of pilot users to smooth out the kinks before its wider April release. For now, it remains under FCAT's management.
Sherlock is also aimed squarely at institutional crypto-traders, including RIAs, according to the firm.
"It's been exciting to see the tremendous growth in the digital assets data space ... [but] there's still a need for a comprehensive and accessible data solution. That's what we're introducing with Sherlock," says Kevin Vora, FCAT vice president of product management, in a release.
Sherlock could establish itself as the market leader at a rapid pace, too, because its crypto custody and asset management already connect directly into its bread-and-butter brokerage business.
"The main thing Fidelity can do better than others here is integrating this data into the rest of its traditional investment management tooling," Sokolin explains, via email.
But even with the best data in the world, if it's not framed to deliver applicable insights, it's useless, says Eyre.
"The most important thing for RIAs and asset managers will be the 'so what' aspect … the missing link is distilling that data into actionable insights for holistic portfolio construction," he explains.
Living in a silo
For the time being, Fidelity Digital Assets only supports Bitcoin custody, although the firm's wider portfolio accounting services can pull data direct from Coinbase digital currency accounts.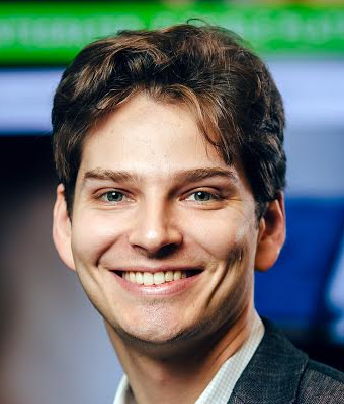 Fidelity signaled earlier this year it would begin to custody Ethererum in 2021 but declined to confirm that for this article.
It also can't contract for crypto-investing data from third parties like Morningstar, Bloomberg and BlackRock-Aladdin, all of which remain leery of the space.
Asked directly about the crypto market, Morningstar pointed to an uptick in blog material about it and would not rule out a more formal market entry.
BlackRock simply did not respond to a request for comment. See: Morningstar plows ahead with ratings in $2.1-trillion model portfolio market.
Morningstar and other third parties are hampered because they can't repurpose existing research pipes, Eyre adds.
"Many independent third party researchers today are investigating the best entry point. But the data and infrastructure is living in a silo separate from the traditional world," he says.
"Add to this that the emergence of dedicated digital asset managers is relatively nascent, and the combination becomes difficult to tackle," he explains.
Meanwhile, retail investing giants like Schwab, Vanguard and the wirehouse world are also steering a wide berth, for now. See: Charles Schwab & Co. dials in what it may consider SEC's all-clear signal on bitcoin, while Vanguard's take includes nothing to turn a red light green.
Death Valley
Researchers are not encouraged by early pioneers who attempted to traverse Death Valley, Sokolin says.
"The crypto data landscape is littered with dead startups, in part, because the willingness to pay for that data, which comes historically from funds, is somewhat limited."
Digital Assets Data was one such startup that felt the pinch of a market that wants the data but not enough to pay for it. See: Mike and Ryan Alfred -- and their celebrity RIA investors -- sell Digital Assets Data to NYDIG, after market failed to develop for their Bitcoin data mining firm.
Yet Fidelity is right to pinpoint data as a missing link in its crypto offering, and one that can help thread everything together, even if its benefits won't be immediately apparent, Sokolin adds.
"Data is definitely part of the investment management value chain, both for portfolio construction and investment selection."
"[Although} It will take some time before active trading will make it into mass affluent financial planning, it will help RIAs that think more like active portfolio managers," he says.
Fidelity can invest in supporting crypto investing more philosophically than other assets, too.
"We've been working for years to develop a blockchain ecosystem. We believe this technology and digital assets will represent a large part of the financial industry's future," says a company spokeswoman, via email.
Rising demand
"Fidelity's focus on digital assets is firm-wide. Our goal is to be a holistic solutions provider in digital assets," the spokeswoman adds.
Fidelity is also seeing rising demand for data in-house.
On May 26, its first crypto fund topped $100 million in managed assets (AUM) from 83 investors, SEC filings show. See: Fidelity Investments applies its proven Peter Jubber to its unproven bitcoin unit and its launch of Fidelity Digital Funds signals it's all in on blockchain currency
It has already reduced it minimum Bitcoin fund investment to $50,000 from $100,000. To date, the fund has brought in $102.4 million, according to the SEC filings.
"We have 100-plus clients … representing a four-fold growth rate in clients year-over-year," says a company spokeswoman, of the firm's crypto-custody business.
Current crypto data competitors include New York City data-tracker Messari, founded in 2018, which focuses more on providing data to retail traders and industry insiders.
Another data competitor, Glassnode, a Switzerland-based blockchain data and intelligence provider founded in 2017, focuses on 'off-chain' crypto transactions, loosely similar to OTC trading.
Neither firm responded to a request for comment.
Fidelity also holds a stake in Coin Metrics, a crypto data analytics number cruncher and data gatherer that provides its Bitcoin fund with the information it needs to operate.
The 2017-founded Boston firm has raised $22.9 million over three venture capital funding rounds. Fidelity led its $1.9 million seed round in 2019, and took part in its $6 million Series A (2020), and its Goldman Sachs-led Series B, finalized May 5, 2021.
Quick reversal
That said, even Fidelity recognizes that Bitcoin can carry outsized risks.
Fidelity Digital Funds recently applied to the SEC for permission in March to launch a Bitcoin-only ETF called the Wise Origin Bitcoin Trust.
in its ETF Bitcoin registration statement, Fidelity stresses that "shareholders could lose all, or substantially all of their investment … even in the course of one day," that limited regulation increases the risk of fraud and that the methodology underpinning its Bitcoin index is "untested."
Fidelity also noted that Bitcoin could face a swift obsolescence if software engineers stop using it, and opt instead to increase their use of other blockchain protocols, Ethereum for instance.
The SEC recently labelled Bitcoin "highly speculative" and, so far, the regulator hasn't acted on any ETF applications, but Republican Commissioner Hester Peirce said last month "it's well past the time" when one should be approved.
The price of Bitcoin hit $63,000 on April 14 but quickly reversed and now trades at about $33,000.
Bitcoin's capitalization accounts for about 46% of total crypto market value. That was down about 70% from the start of the year, with Ethereum making up 15%, according to tracker CoinGecko in a May 2 Bloomberg article.
Bitcoin traded at about $57,000 on that day. See: AdvisorPeak jumps ahead in crypto, as Fidelity pledges Ethereum support.
Fidelity launched its crypto-custody arm, Fidelity Digital Assets, in 2018, and crypto asset management last year, through Fidelity Digital Funds. See: After five-year stealth project, Fidelity goes big-time into crypto-asset custody with standalone company.
The company also expects more is still to come. "We continue to experiment ... and explore how technology can help simplify other aspects of investing in this space," says Adam Schouela, head of emerging technology at FCAT, in a release.
---
---
---
---